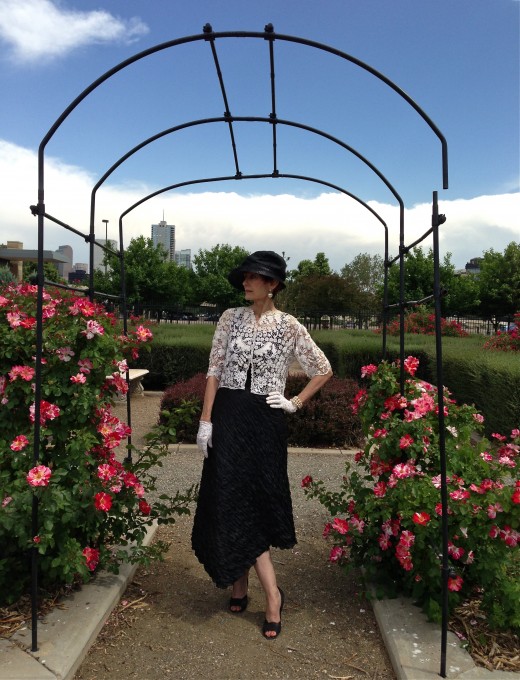 On our way to another destination not far from downtown, Diana and The SC discovered Centennial Flower Gardens. We had not been aware of this space that immediately drew us in and we spent time exploring its many areas of sculpture and beauty.  The Gardens are patterned after the Gardens of Versailles, with paths and patterned flowerbeds showcasing native species along with other flowers that grow well in Colorado's arid climate.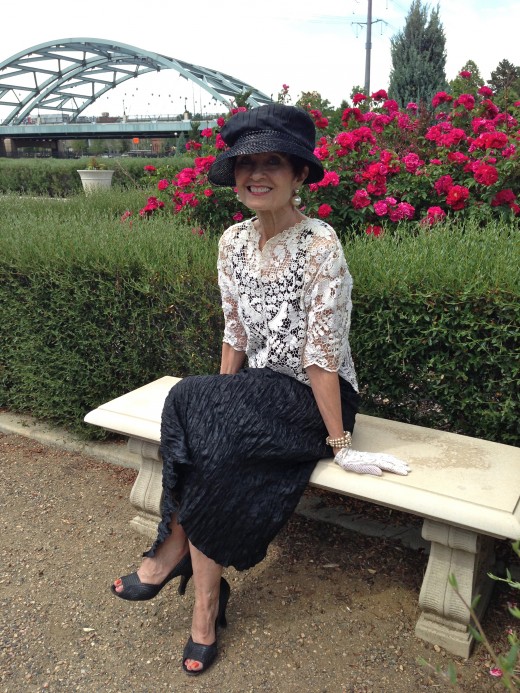 The Speer Avenue (named after a former mayor of Denver HERE) viaduct is on display in the background.  You never know what you might find when you get in the car and remain open to the irresistible.  Like having a goal in life, but then something glitters on the landscape, and another path is chosen.  At least for a period of time.  The original photo shoot location/goal can be revisited on another day.  Flexibility has its advantages.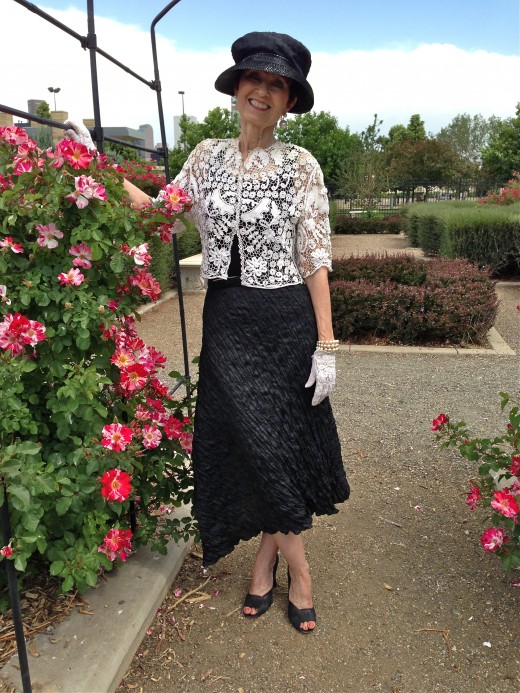 The estate sale vintage Dior hat with fabric crown and lacquered straw brim provides protection from the sun and from any view that The SC desires to block from her vision. One of the benefits of wearing a hat with a brim that falls low on the forehead!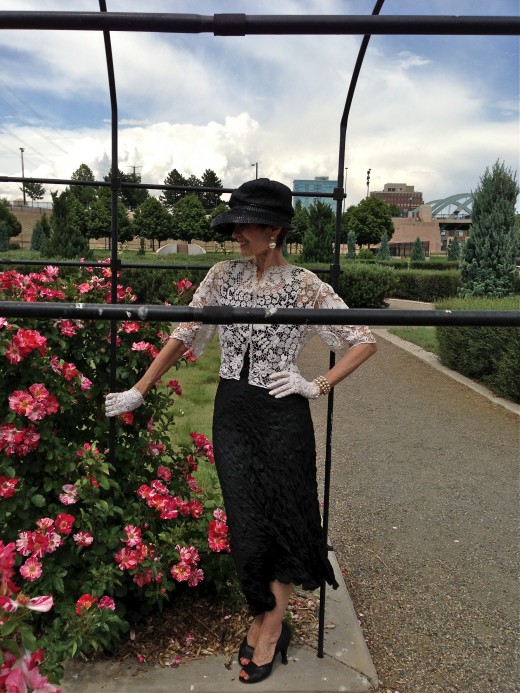 Spending some time behind bars.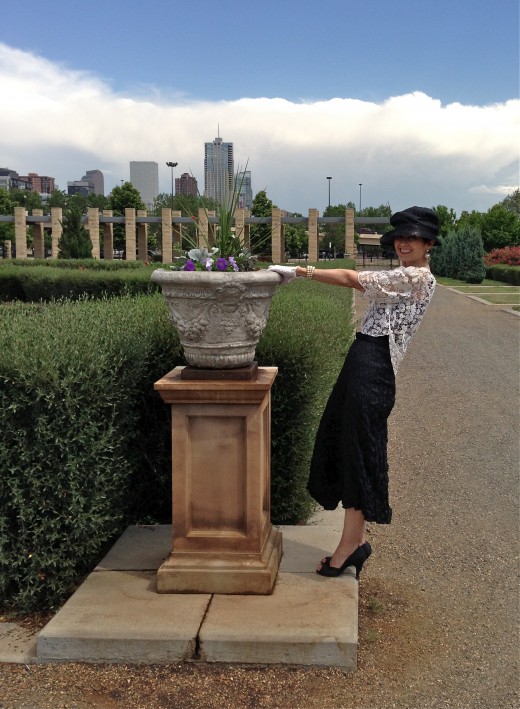 Downtown Denver provides a backdrop to the frivolity of the afternoon.  The estate sale Troylings by Seymour Troy peep toe pumps teeter on the edge of the cement platform, with side views of the black textured asymmetrical skirt by Brigitte NYC and the lace top which drapes down the back below the waist.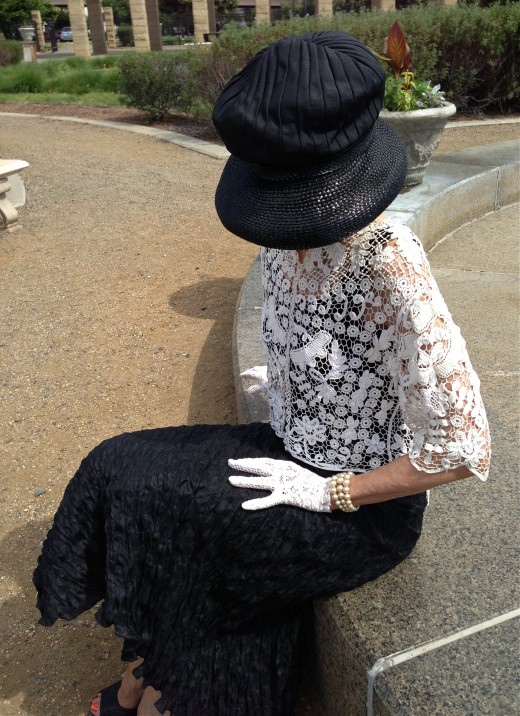 Close up of Dior hat and estate sale vintage white lace top and pearl bracelet.  The estate sale vintage pearl earrings are hidden beneath the lacquered straw brim.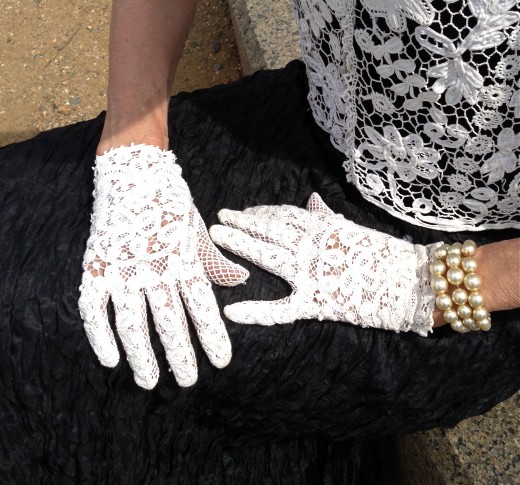 Showcasing the estate sale vintage white lace gloves.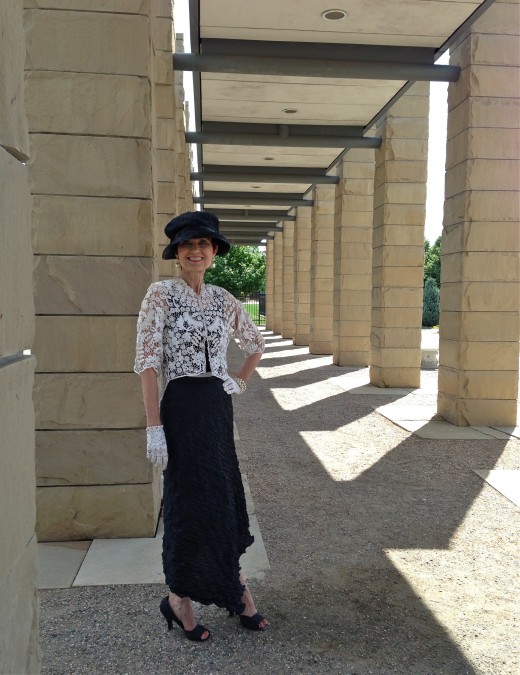 Photos by Diana
Exiting the gardens alongside columns with shadows.
The SC is off to join gorgeous Patti's Visible Monday HERE at Not Dead Yet Style.