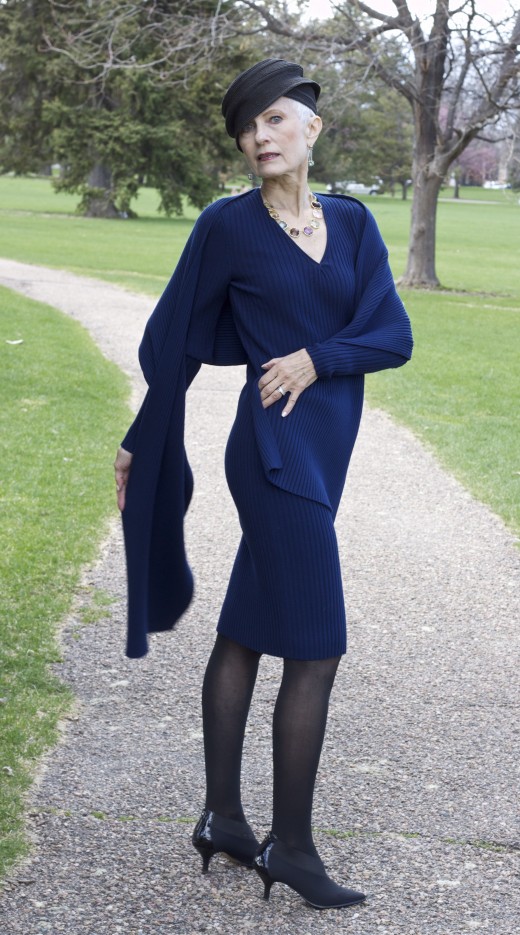 In the past on Style Crone I've written about the importance of health and how it's my number one priority.  I structure and weave my time around physical, emotional and mental self-care. However, no matter how much energy I put into creating a healthy lifestyle for myself, some things are beyond my control.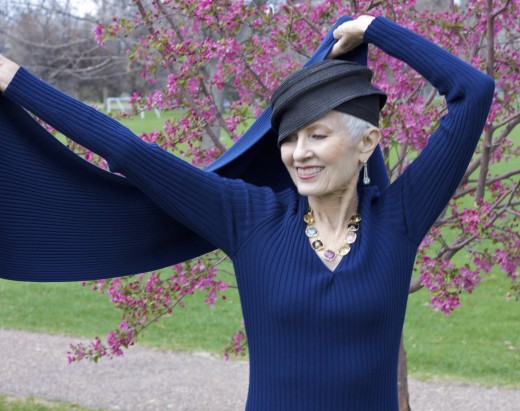 I received the diagnosis of osteoporosis many years ago, and have tried several options to improve my bone density.  However, my most recent numbers were disturbing and I know that I must do something more proactive to prevent fractures in the future. I'm researching and consulting with experts about the best plan of action at this point. The last thing I want to do is deal with chronic pain secondary to a fracture.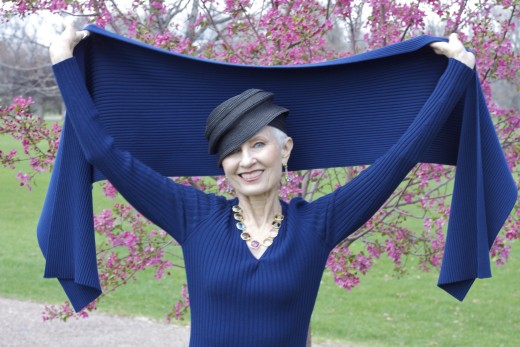 A few months ago, during my annual eye exam, I mentioned to my provider that my eyesight had declined since last year.  I have the beginning of cataracts, but she became concerned about the loss of sight in my right eye as compared to my last exam.
I was diagnosed with epiretinal membranes in both eyes, which is a thin sheet of fibrous tissue that can form on the macula (the sharp focusing area at the back of the eye).  Apparently this is due to aging, could not have been prevented, and there is no treatment necessary at this time.  Surgery is available if my eyesight deteriorates significantly, but for now, there's no plan of action except follow-up every six months.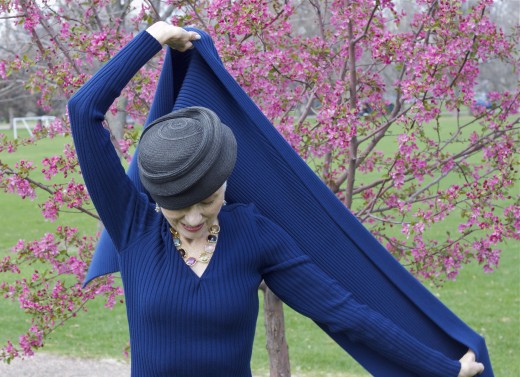 Both conditions are not externally apparent, but I know they exist.  They remind me that most people deal with some form of health problem that comes forward as aging progresses.  It took time to adjust to the concern about my eyesight.  Today it sits in the background and doesn't cause anxiety or fear.  All of this could change, of course, at the drop of a hat.  I'm well aware of how quickly life turns on a dime.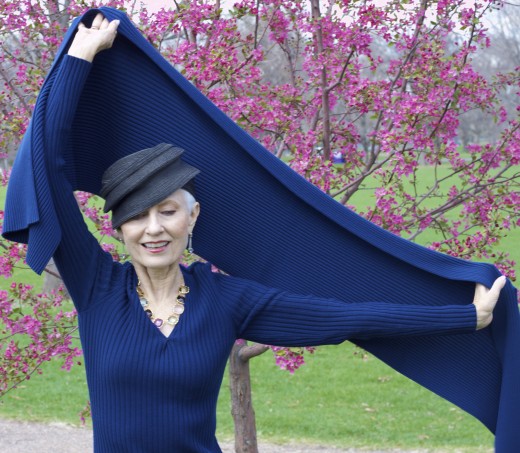 But for now, the silent stalkers of my health are quiet and lurk at a distance, with little effect on my life.  However, do I really have to stop wearing heels for my safety? Am I in denial about the changes and choices that may seem obvious? Perhaps downsizing the three inchers will be enough for now!  Or as a collector, do I preserve them as beloved pieces of art?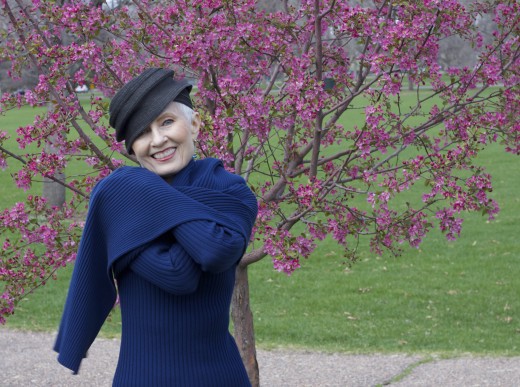 Photos By Daniel
I know that I'm not alone. Do you have silent stalkers that are causing concern?
Blue knit dress with scarf and jewelry – gifted, black straw hat – Diane Harty Millinery HERE, black booties – retail sale.
Linking up with Patti's Visible Monday HERE at Not Dead Yet Style, Catherine's #iwillwearwhatilike HERE at Not Dressed As Lamb, and Cherie's Shoe and Tell HERE at Style Nudge.