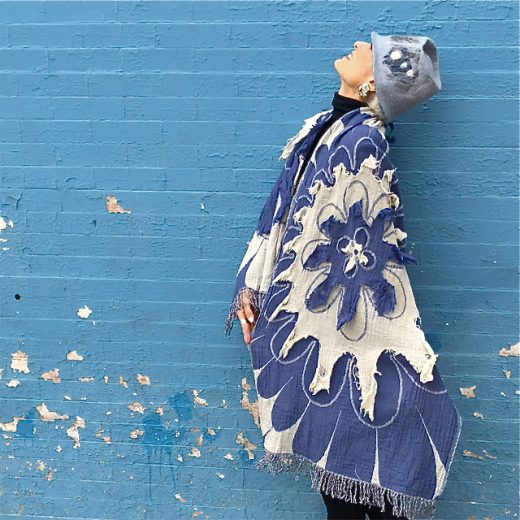 Every Saturday Mr J and I go out for breakfast, and for months we have made a ritual of shooting  photos for Instagram as part of our weekend.  During the week I search out backgrounds as I drive through the city, and If I don't have a location in mind by Saturday, there is spontaneity.  Something always pops up that catches my eye.
The pale blue hat in the photo above was created by the talented Juliane Gorman of Felt Happiness HERE.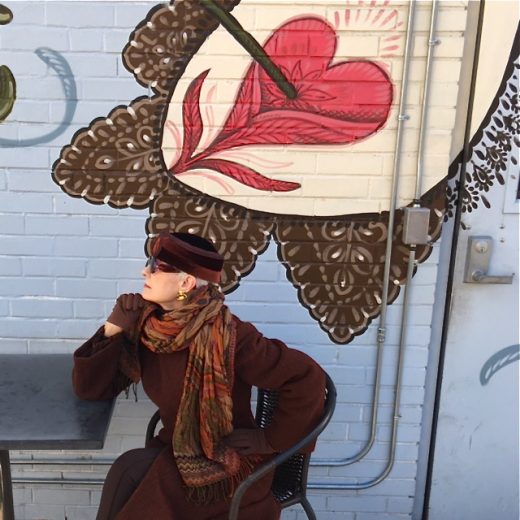 This weekend morning interlude sparks my creativity in a new way, and is a practice in playful interaction with Mr. J behind the lens.  It also draws my focus to the landscape of the beautiful city that I call home.
The hat above was created by a NYC street vendor and was purchased years ago.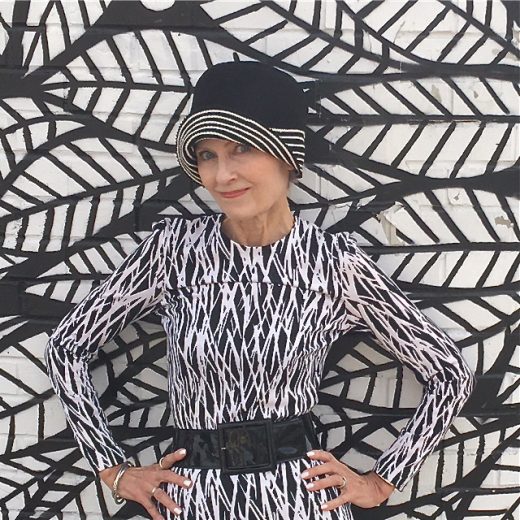 All photos were taken in neighborhoods surrounding the area where I live and then shared on Instagram, a fascinating platform where I have met many creatives. I have been introduced to new milliners and hat lovers from many countries across the world.
The above hat is by Amy Downs HERE and was purchased at The Hat Shop NYC HERE years ago.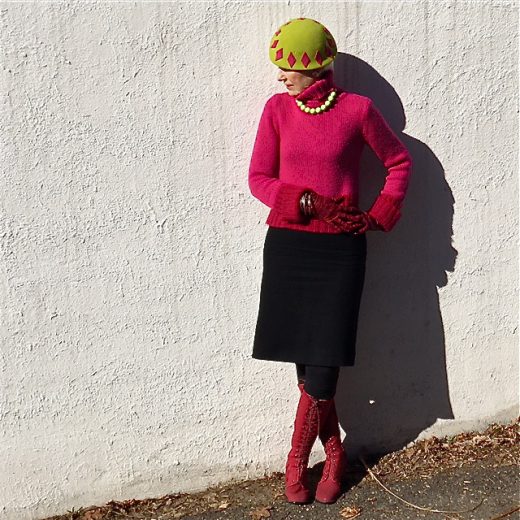 This alley shot allowed for the lime green and fuchsia felt hat by Guy to be featured against the white wall.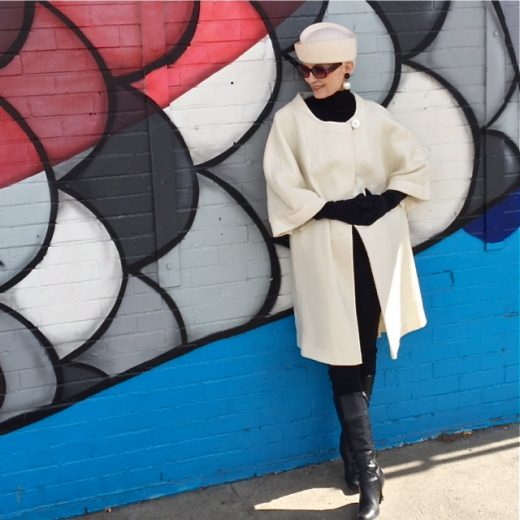 This white vintage chapeau has graced the hat room since the 80's.  It has been worn infrequently, but it was the perfect topper for my vintage white spring coat.  As always, there's a hat for every occasion!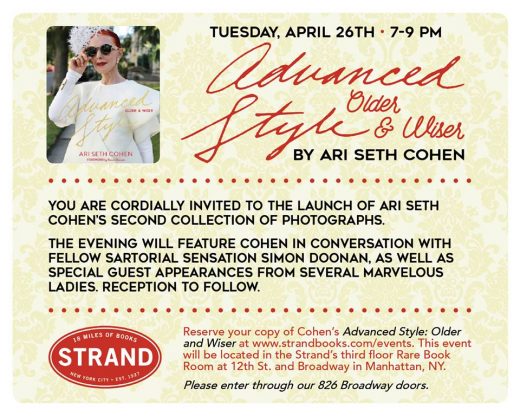 I'm on my way to NYC as I write this post.  I will be attending the book launch for Ari Seth Cohen's Advanced Style: Older and Wiser, which can be purchased HERE.  It's going to be fun!
Linking up with Patti's Visible Monday HERE at Not Dead Yet Style, Catherine's #iwillwearwhatilike HERE at Not Dressed As Lamb.