The First Snow Of The Season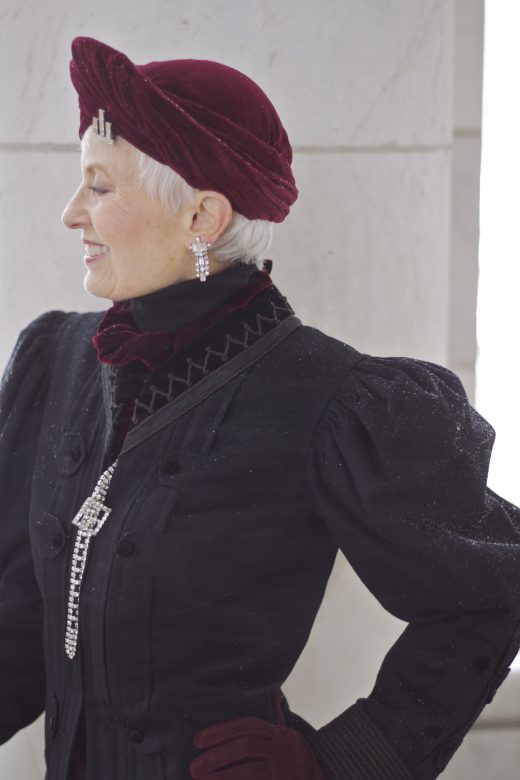 The weather has been unseasonably warm and the Colorado earth is parched.  The dry wind whips through my garden, and takes everything in its path that is available and ready for a ride to another location.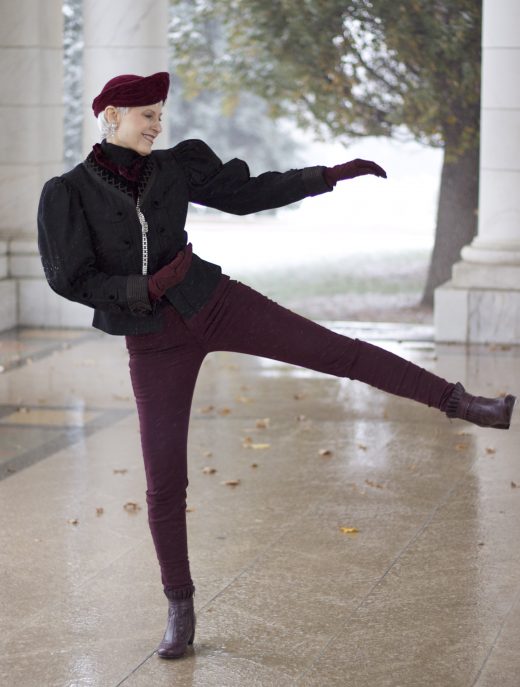 And then it snowed.  Daniel and I took off to play at the Cheeseman Park Pavilion, which provided shelter from the white winter wonderland and the wind.  We had to keep moving because it was bone-chilling cold and the wind cut like a knife.  The day before had been 80 degrees.  I was in denial that it was time to search through my winter coat collection for something warmer.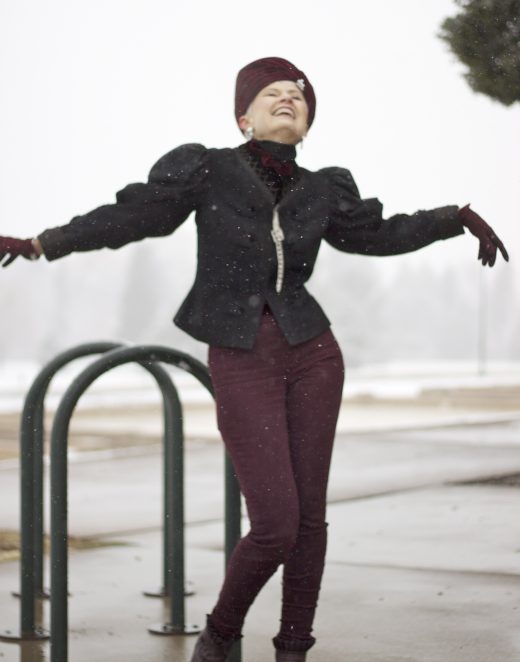 So out the door I went with my recently acquired "estate sale of the year" Victorian jacket which covered the gifted wine colored Victorian silk velvet top and the estate sale black turtleneck.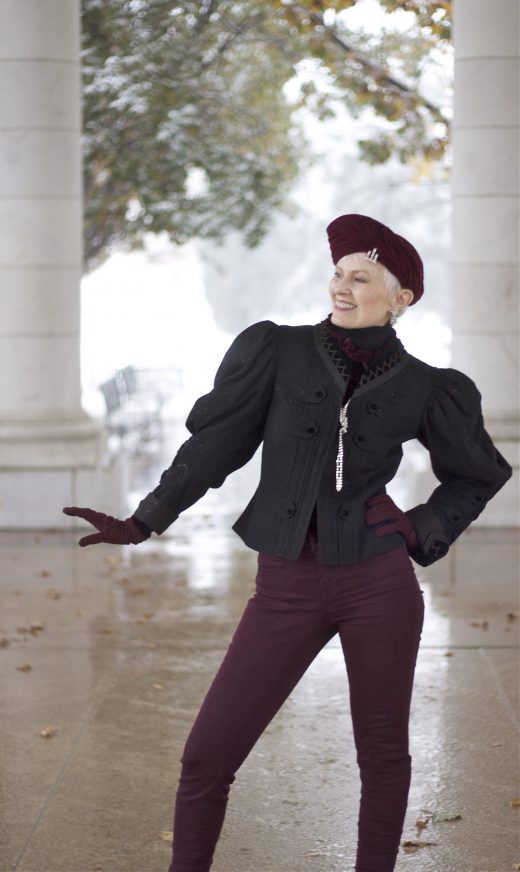 I grabbed the gifted wine colored silk velvet vintage turban with rhinestone trim and threw on an estate sale rhinestone belt as necklace and a pair of estate sale rhinestone earrings.  The wine colored estate sale vintage suede gloves got in on the act.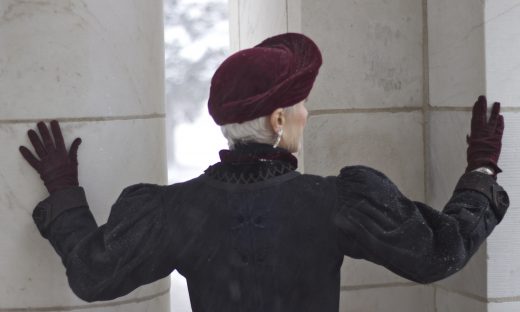 The wine colored skinny jeans and burgundy booties were retail sale purchases.  It's always fun to mix vintage with contemporary.  It's my specialty and I'm offering up another serving for public consumption.  It's my version of celebrating the first snow of the season.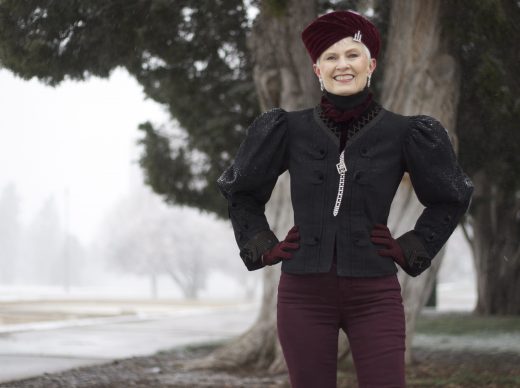 Photos By Daniel
Linking up with Catherine's #iwillwearwhatilike HERE at Not Dressed As Lamb and Patti's Visible Monday HERE at Not Dead Yet Style.