The Cocktail Hat Amidst The First Snowfall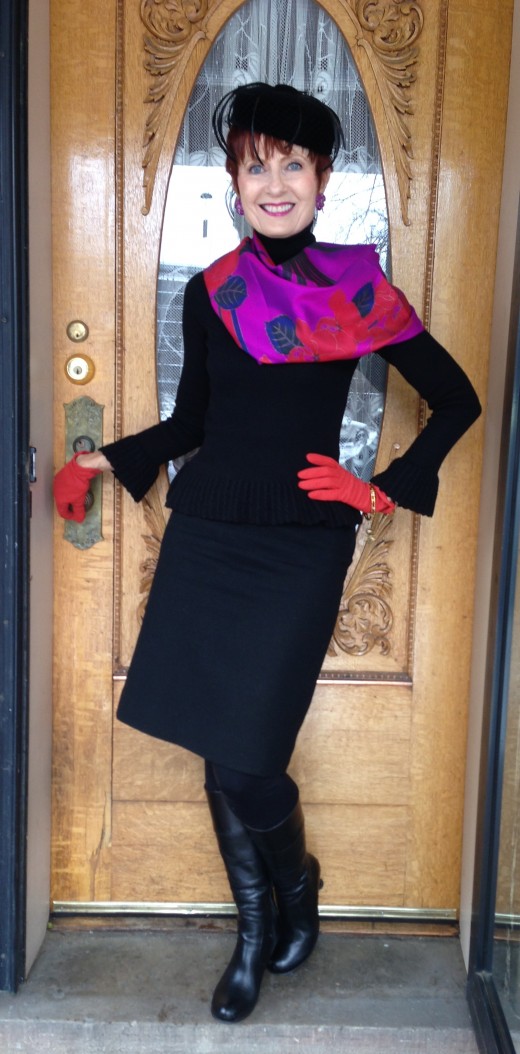 Cocktail hat, headpiece, fascinator!  These words are music to my ears.  I love how they perch on the head, with their flirty and fun-loving ways.  They serve no function but to top off an outfit with playfulness and whimsy, and only exist for the purpose to adorn and provide self entertainment.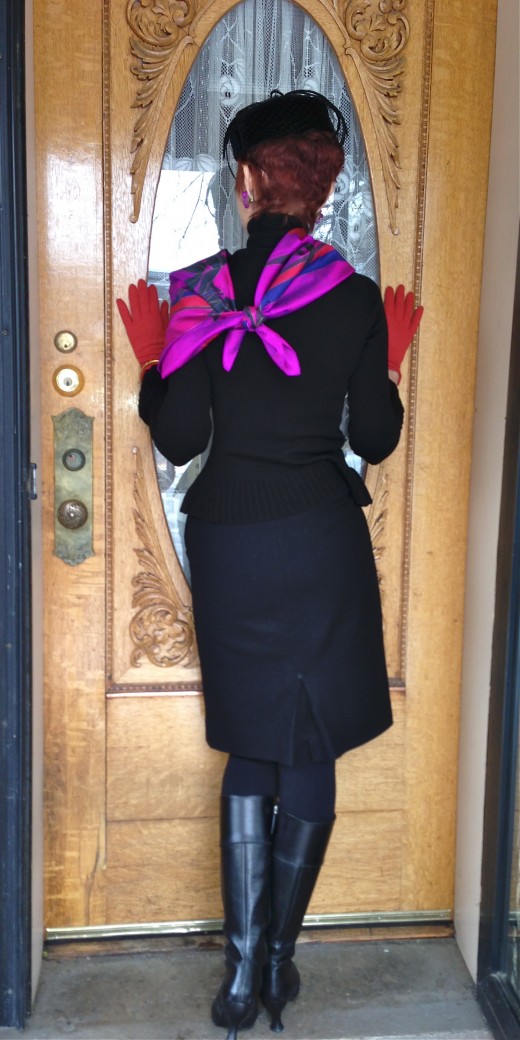 I discovered this vintage black velvet cocktail hat trimmed with feathers at an antique market, and out the door with The SC for dinner with a friend it went.  One of my favorite things to do!  Discovering new restaurants is like theatre and engages the senses. The animated conversation with a friend, the other patrons, the food, the servers and the atmosphere.  Accessorized with a glass of wine!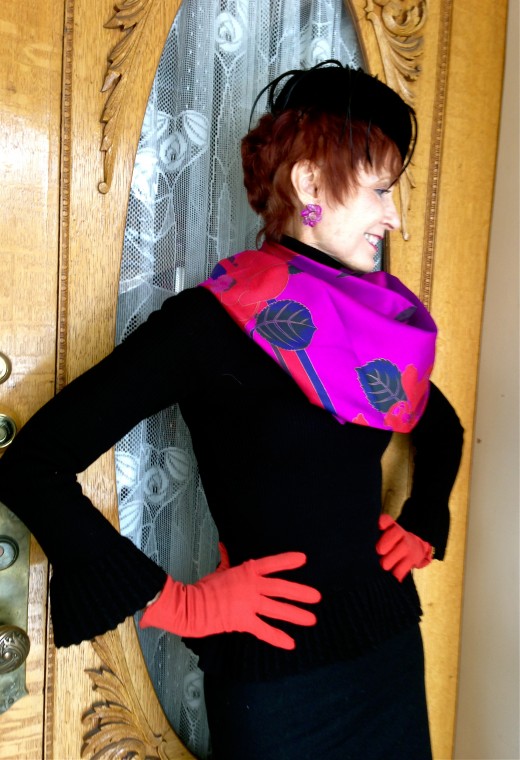 I also have a fascination with vintage gloves, in case you haven't noticed.  For next to nothing, over the years I have collected an assortment that allows choices for almost any outfit that I choose to compose.  In this case, these gloves reflected one of the vibrant colors included in the floral silk scarf that was purchased at an estate sale several months ago.  Vintage estate sale earrings add to the flow.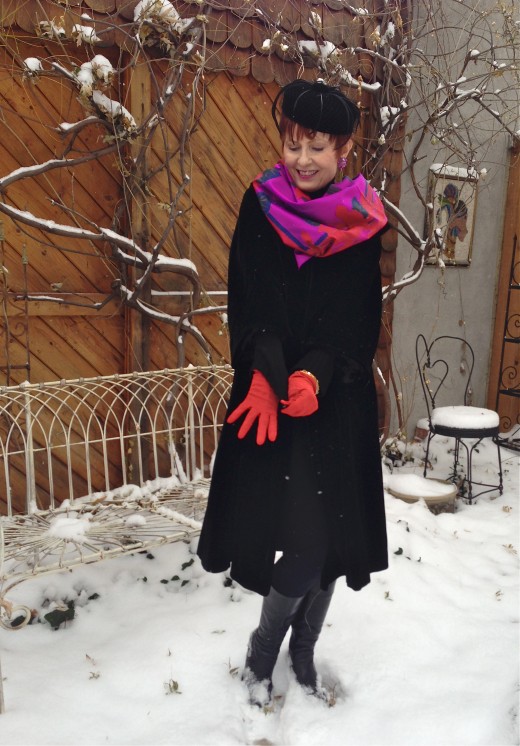 The first snowfall of the season is significant, transforming my garden and everything in sight with its presence.  It's a marker for change and moving forward.  Cleansing everything in sight for a short time, with its soft fluffy ground cover.
How did I let the snow arrive without completing the fall garden clean up?  Putting together outfits takes time and I do have my priorities.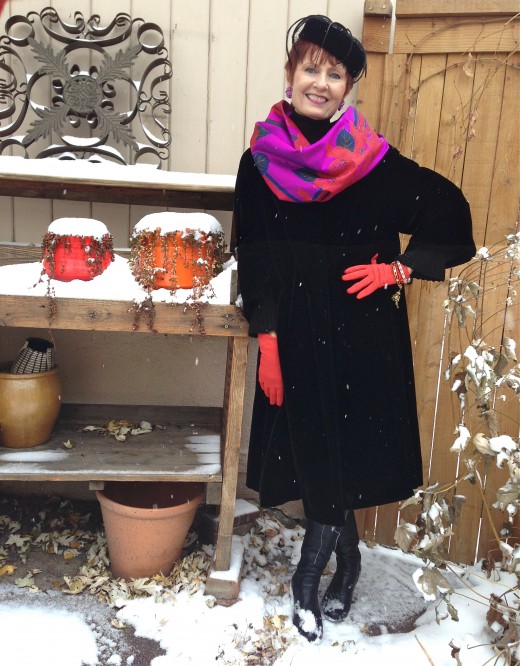 Photos by Diana
Finishing off the ensemble!  The tall black heeled Fluevog boots HERE that I've come to love, black peplum turtleneck – consignment store, vintage black velvet coat and vintage black wool pencil skirt – estate sales.
HAT ATTACK #5 will be featured on Sunday, December 1st!  Next weekend to be exact!

Whoever wants to can join in!  Just compose a post that includes any hat, headwrap, headpiece, fascinator, hair flower, headband or other adornment for your head that you love on Sunday, December 1st, and link to Style Crone somewhere in your post.
Participation will be open for one week, or until Saturday, December 7th.  Follow the directions HERE provided on Style Crone to post your photo and hope to see you there!