The SC At The Mercury Cafe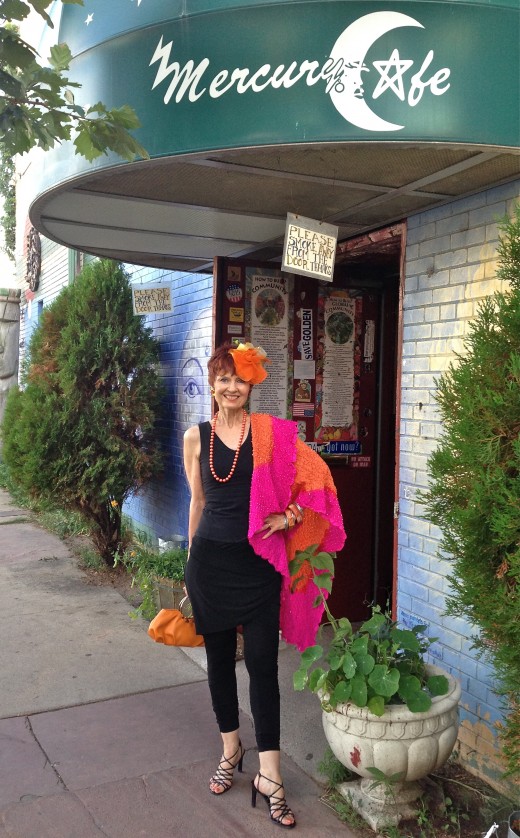 The SC and Diana headed to the Mercury Cafe HERE, which was created by Denver icon Marilyn Magenity in 1975 (on The SC's birthday the year she moved to Denver) and "this exploration of food, the arts, politics and community that surround food" has settled in a highly visible north of downtown location.  We attended a fundraiser, "Not Forgotten, Denver For Haiti," and I decided that fuchsia and orange were my inspiration for this festive event.  Not a big surprise, as these colors frequently pop out at me from their resting places, eager for an outing.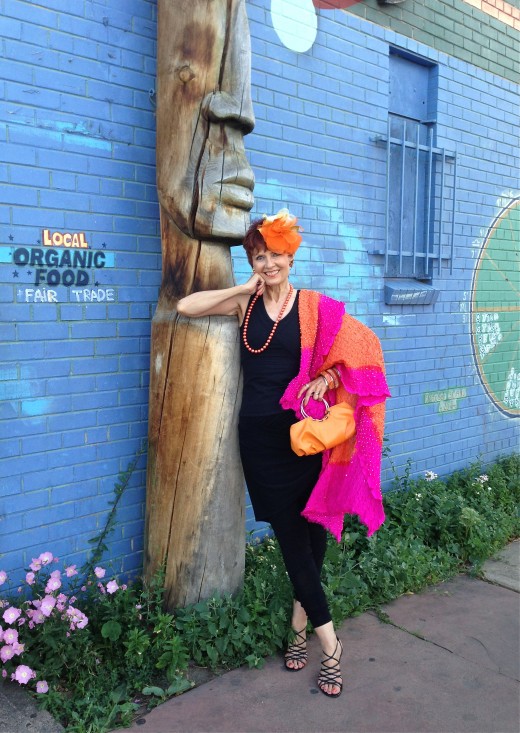 The Mercury is a Denver institution.  I have cherished memories of eating, drinking, dancing and enjoying poetry readings and theatre at the various incarnations of this local masterpiece.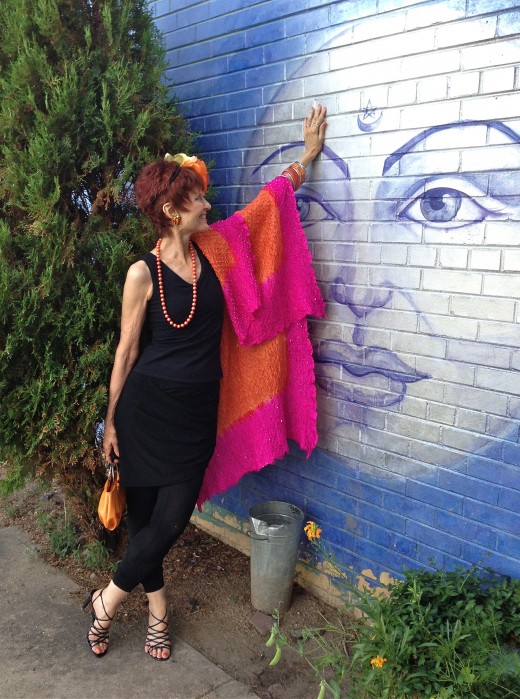 The Mercury is powered by the wind and sun.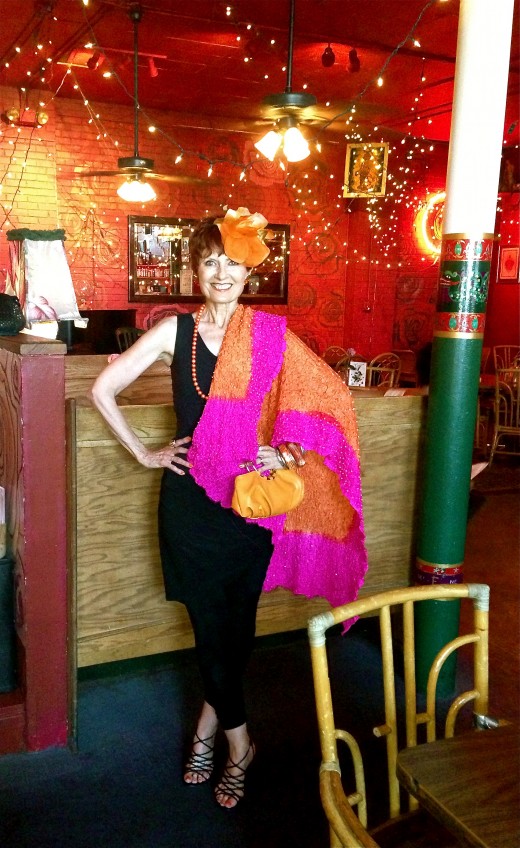 The interior of the Mercury is a wonderland of wall murals, vintage lamps, sparkling lights, and interesting servers who always delight with their creative ensembles.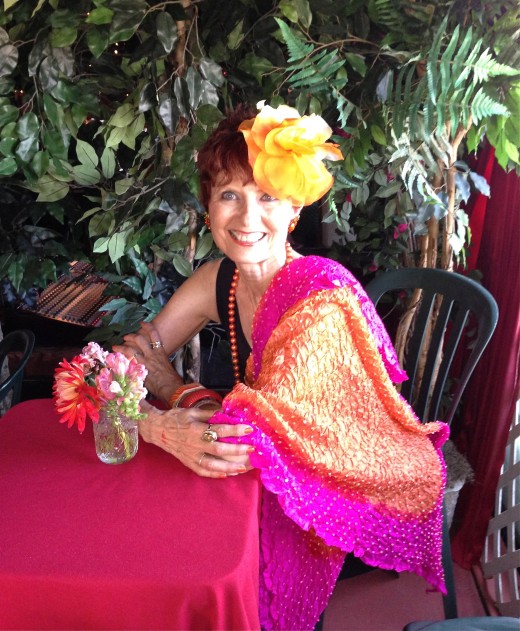 Ready for the show in a vintage orange silk flower headpiece, vintage orange necklace, earrings and various bangles – estate sales and flea markets, orange/fuchsia crinkle scarf – flea market, black yoga top – yoga studio, orange bag – gifted, black heeled sandals – retail summer sale 10 years ago, and unusual black Thakoon leggings with attached draped skirt – never worn by its original owner and purchased for next to nothing at a yard sale this summer.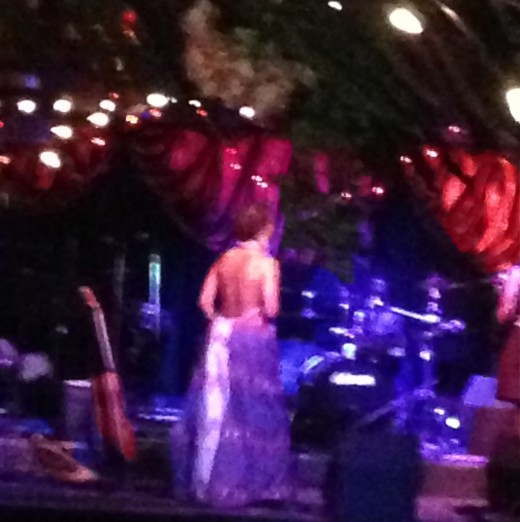 The main performance of the evening was by Natalie Stewart, the Floacist, formerly of the British neo-soul duo Floetry, one of my favorites in the year 2003.  I remember my life through outfits and music, the visual and the auditory.  Though difficult to get a crisp photo from the back of the theatre, I couldn't resist featuring the fabulous backless gown worn by this gorgeous and talented performer.
Hat Attack is on for August 1st.   Whoever wants can join in!  Just compose a post that includes any hat, headwrap, headpiece, fascinator, headband, hair flower or other adornment for your head that you love on the first day of every month, beginning August 1st, 2013.  Participation will be open for one week, or until the 7th day of each month.  I chose the first day of the month because headwear is the starting point for most of my compositions!
Now over to join Patti's Visible Monday HERE at Not Dead Yet Style.  Patti has been an inspiration for the birth of Hat Attack and I thank her for her kindness and love of community.