Hat Attack #78: The Hooded Silver Jacket by Designer Igor Dobranic
It's the beginning of a new year and a new decade. I am ready to leap forward into the blank slate of 2020, focusing on kindness, hope, peace, and possibilities. It's not easy to maintain positivity with the formidable realities that confront us, and I don't want to be delusional in my approach to life at this point. Creating peace begins within me and the actions that I choose, with the intent to make the world a better place for the generations that follow.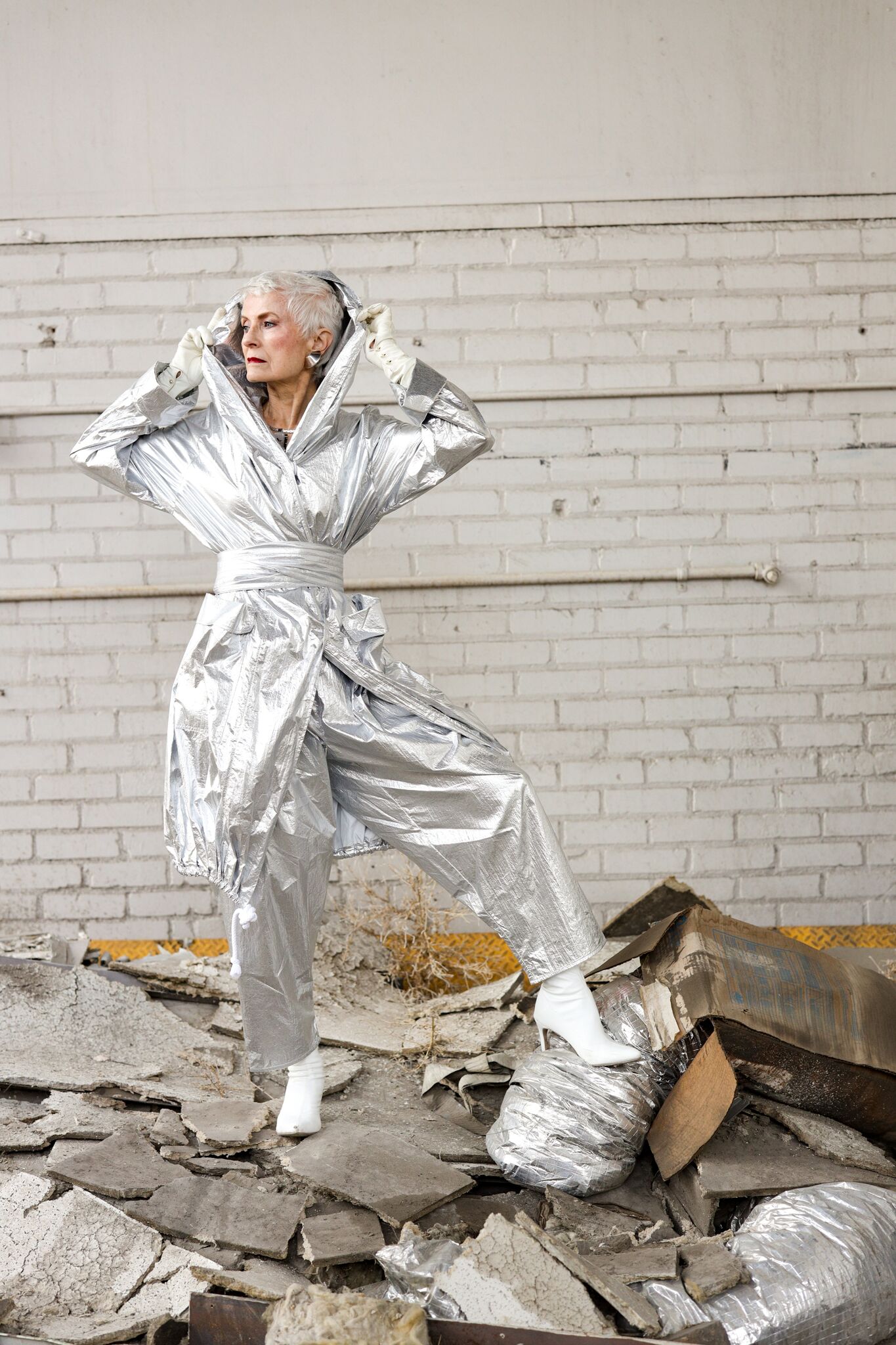 The Hat Attack for January is an unusual choice, in that it features a silver hooded and belted jacket and pants by the brilliant Croatian designer Igor Dobranic. I discovered his brand at Curate, a trade show in NYC that features a carefully curated collection of international designers. I am fascinated by Igor's creations, which are handmade, unconventional, classy, timeless, and inspiring.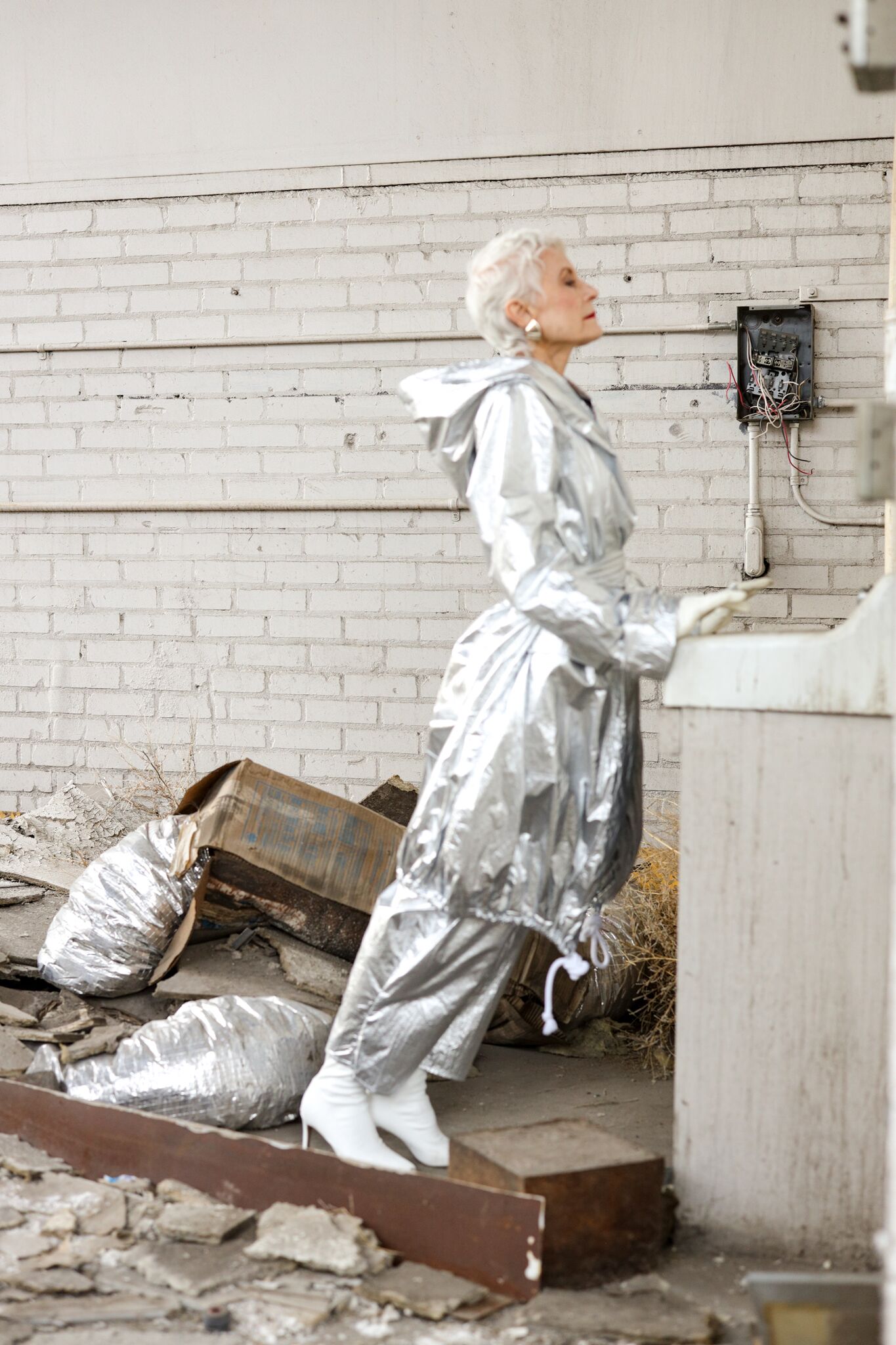 Headwear comes in many forms, as evidenced by this sensational hooded jacket. It's seasonless and incredibly timeless. Though it doesn't live in the hat room, I overwhelmingly welcome this ensemble to my plethora of collections. It has magical qualities that make it perfect for ringing in the New Year.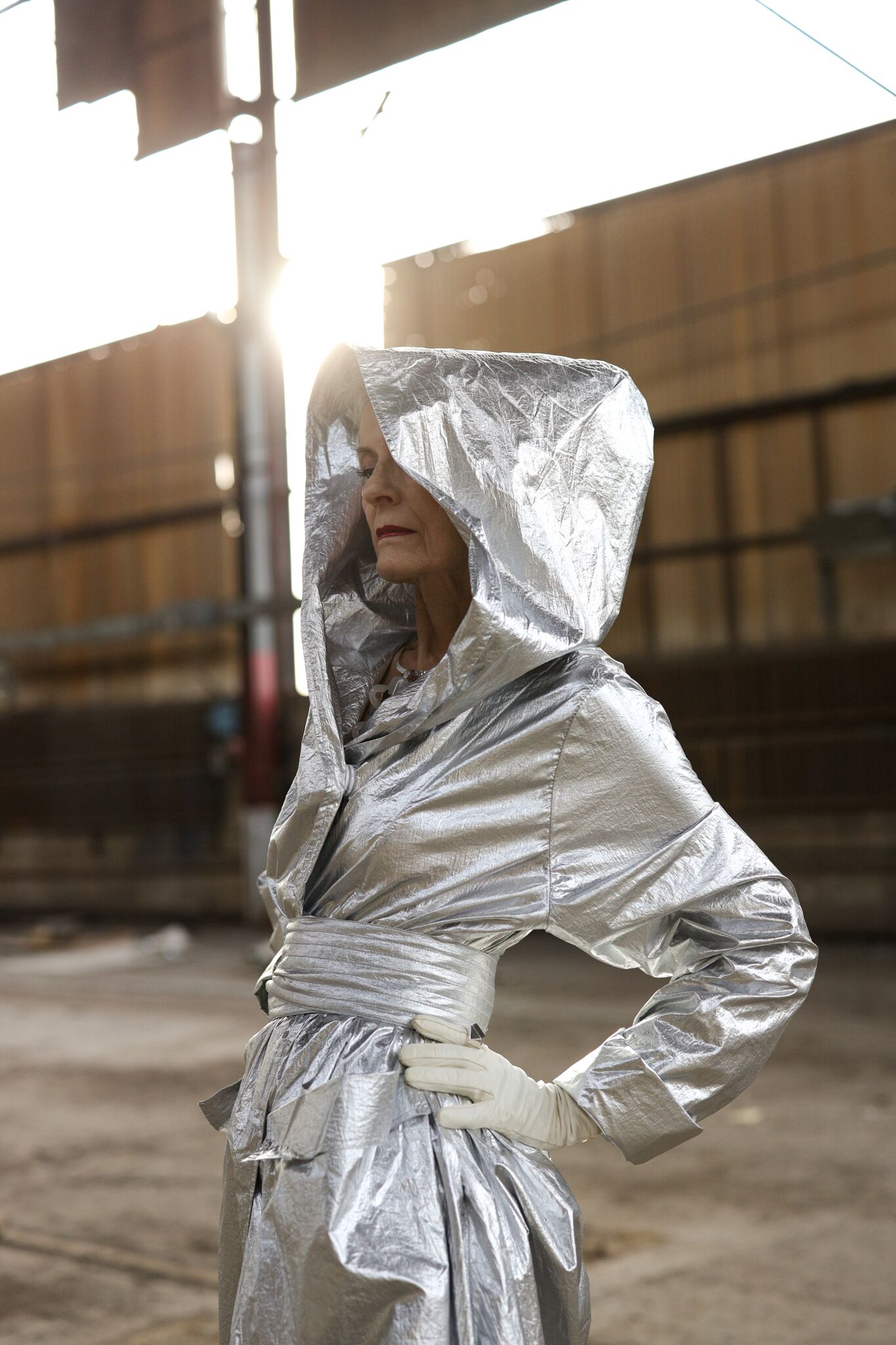 Photos by Nicole Marcelli
May your New Year be the year of your dreams. Thank you for reading and commenting on Style Crone, and as I've stated many times before, my creation would not exist without you. I am exceedingly grateful.