City Park And The End Of A Series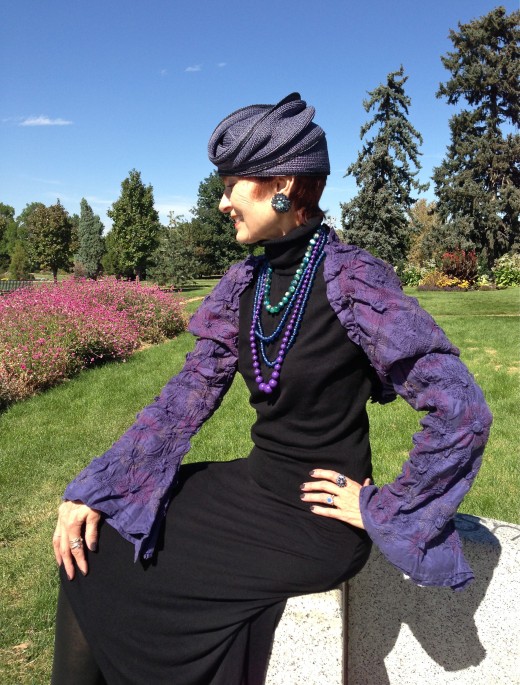 The lovely Diana and The SC made a visit to City Park HERE, the largest park in Denver, which is less than a block from my home.  I consider it my back yard and the area of the Pavilion HERE, Sopris Gardens and the Bandshell HERE hold my history within its boundaries. It's the end of the summer and the Discovering Denver Series has its last episode.  It is fitting to close in a location dear to my heart.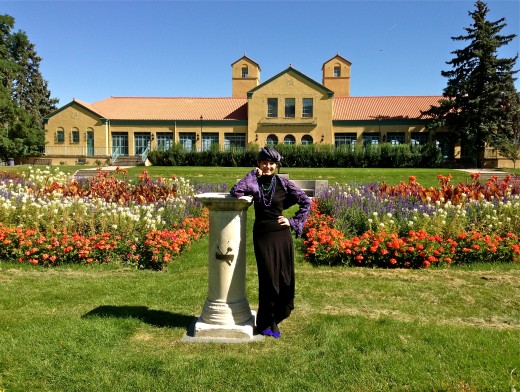 The back of the Pavilion in the midst of Sopris Gardens.  And to think that this grandeur is available to The SC at the drop of a hat!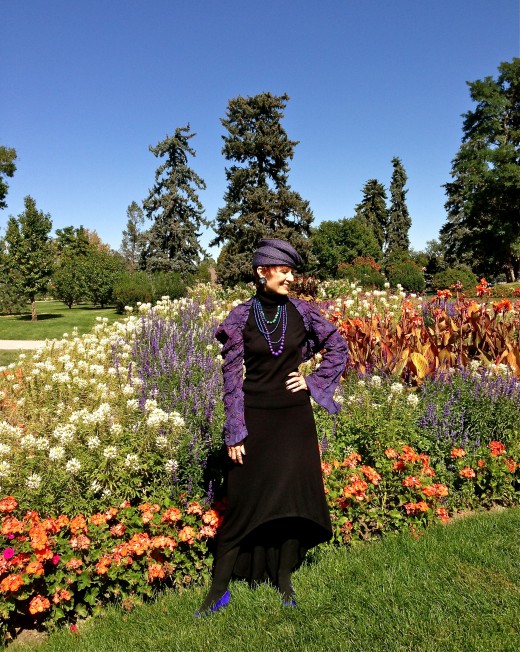 The end of a series and the last hat of the summer go hand in hand.  This hat by Diane Harty HERE of Frisco, Colorado is a muted shade of blue with an abundance of structural folds and swoops; it approaches the world differently from every viewpoint, which I reveal throughout today's photos.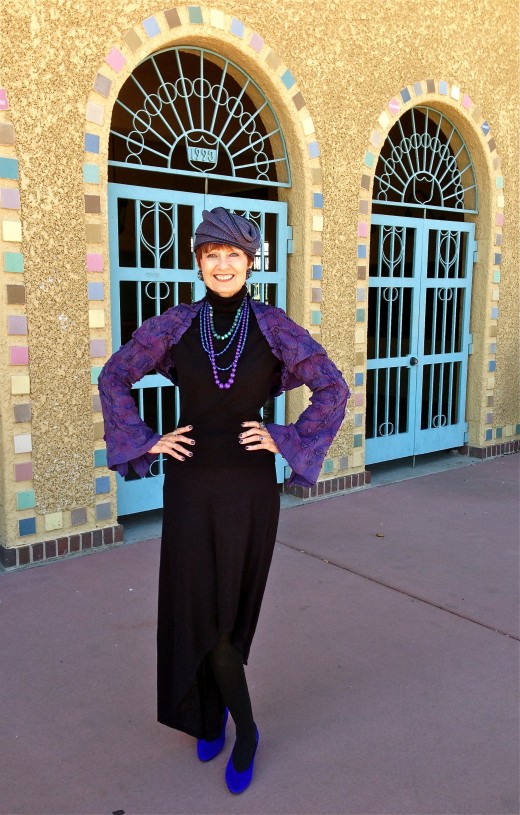 The multicolored crinkle Mieko Mintz HERE shrug with flared sleeves provides just the right amount of warmth on a beautiful sunny day, which carries with it a chill that comes with the reality of autumn.  The black high low skirt was acquired for a mere two dollars at a yard sale this summer and the black sweater was a consignment store find years ago.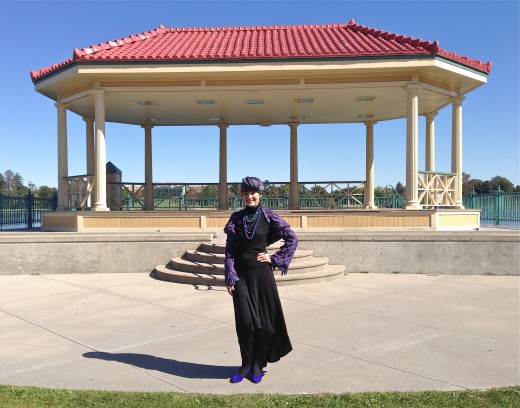 The Bandshell is the location of City Park Jazz HERE, a free event on Sunday evenings throughout the summer. It began in 1986, and I have been a regular from the beginning at this celebration of community, which has grown from just a few people in attendance to 6000 to 8000 in recent years.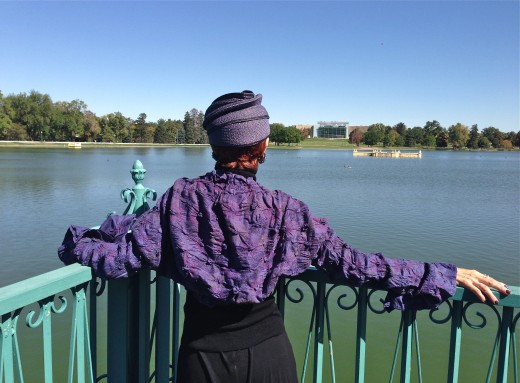 As I gaze across Ferril Lake from the Bandshell, the Denver Museum of Nature and Science HERE  can be seen across the water in the distance. I say goodbye to summer's sweet warmth and greet whatever mysteriously comes my way in the approaching fall.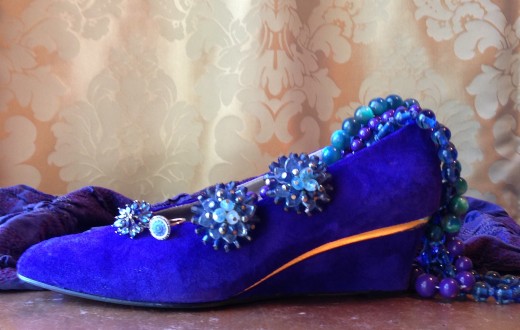 The estate sale suede blue wedge shoe with gold trim and estate sale jewels.
Hat Attack #3 remains open for participation HERE until midnight on Monday, October 7th.  Stop by if you have headwear to share!
The gorgeous Patti is providing another gathering at Visible Monday HERE at Not Dead Yet Style.  I wouldn't miss the opportunity to join other bloggers in this biweekly celebration of style and community.
I'm taking my blue suede shoes over to the amazing Bella's Shoe Shine HERE at The Citizen Rosebud.  Thank you Bella, for hosting this festive shoe party.