Welcome To The World, Cameron Nelson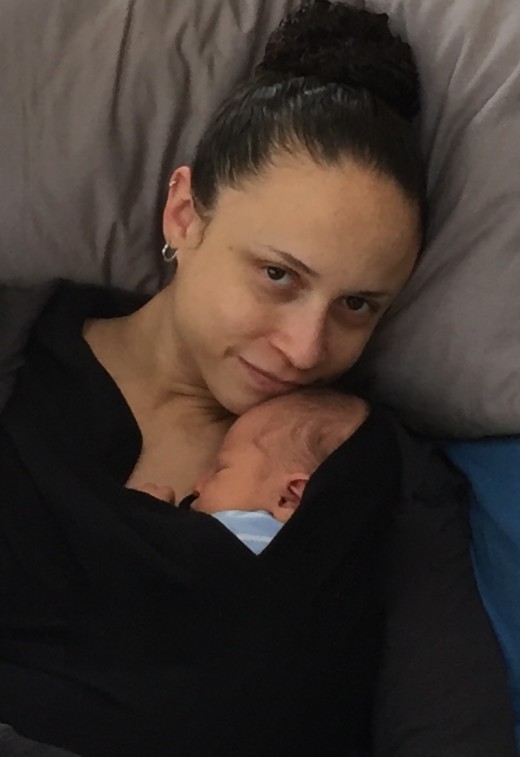 Last week my beloved daughter Camille gave birth to a beautiful baby boy, Cameron Nelson.  Her husband Sean and I were present, and active participants in the extraordinary process of the arrival of new life into the world.  I watched Camille with a sense of wonder, as she navigated the precarious waters of labor and welcomed her new son into her arms with her eyes wide and adoring.  Her first words were, "He's perfect."  And that he is.
The moment of birth radiates with electric energy.  Observing the first breath of life is as intimate as being present for the drawing of the last. There wasn't a dry eye in the room and rejoicing all around.  A magical event that is repeated over and over throughout the world, offering hope for a new generation.
I remember the day that Camille was born on a sunny day in January, over 30 years ago.  I now feel honored to witness her passage into motherhood and how wholeheartedly she is embracing her new role with enormous warmth and an openness to learning all that she can to nurture her child.  My daughter inspires me. I respect and admire her. I see a calm and gentle spirit with fierce determination and a woman who has an enormous ability to create the life that she wants with the child that she welcomes with her entire soul.  A legacy of love.
This is a gift for me.  I have an increased desire to be more of myself and to take care of myself.  I want to watch Cameron grow and be a part of his many transitions.  To have a relationship that enhances his life and contributes to how he sees this huge beautiful diverse world that we all share.  And so it begins.