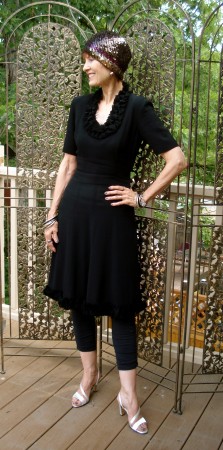 Estate sale vintage black rayon crepe dress with snaps (before the zipper replaced buttons HERE) on the veranda with junk store metal screen as background.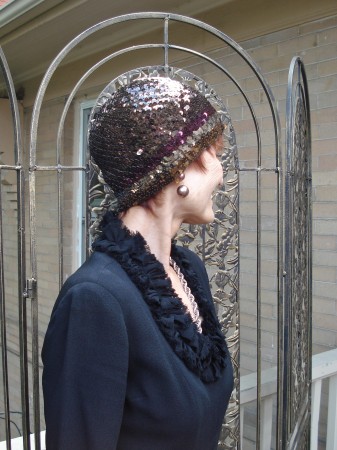 'Shiny' estate sale earrings!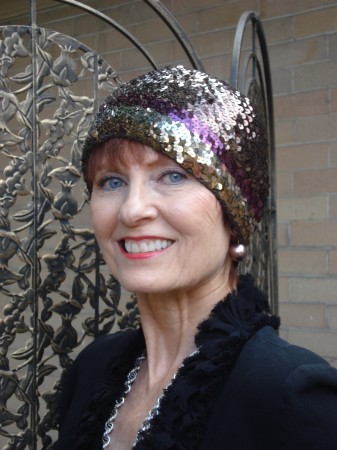 Crone face with multicolored stretch sequined beret/cap.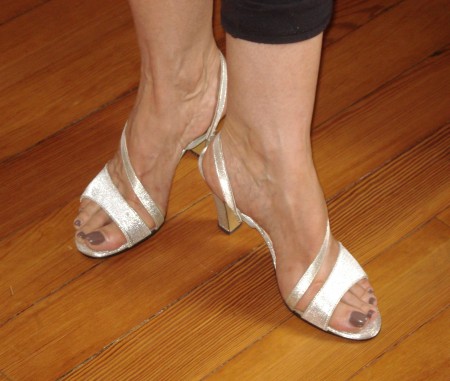 Crone feet with vintage silver heeled sandals.
Photos by Diana.
The SC has traveled to Florida in her quest to solve the issue of negative thought patterns which inhabit the brain.  Keeping the pedal to the metal in search of peace and a release of inner barriers to all of life's gifts and abundance.  Why leave a stone unturned!
Linking up with Patti's Visible Monday HERE.