The Jewelry Designer Lora Nikolova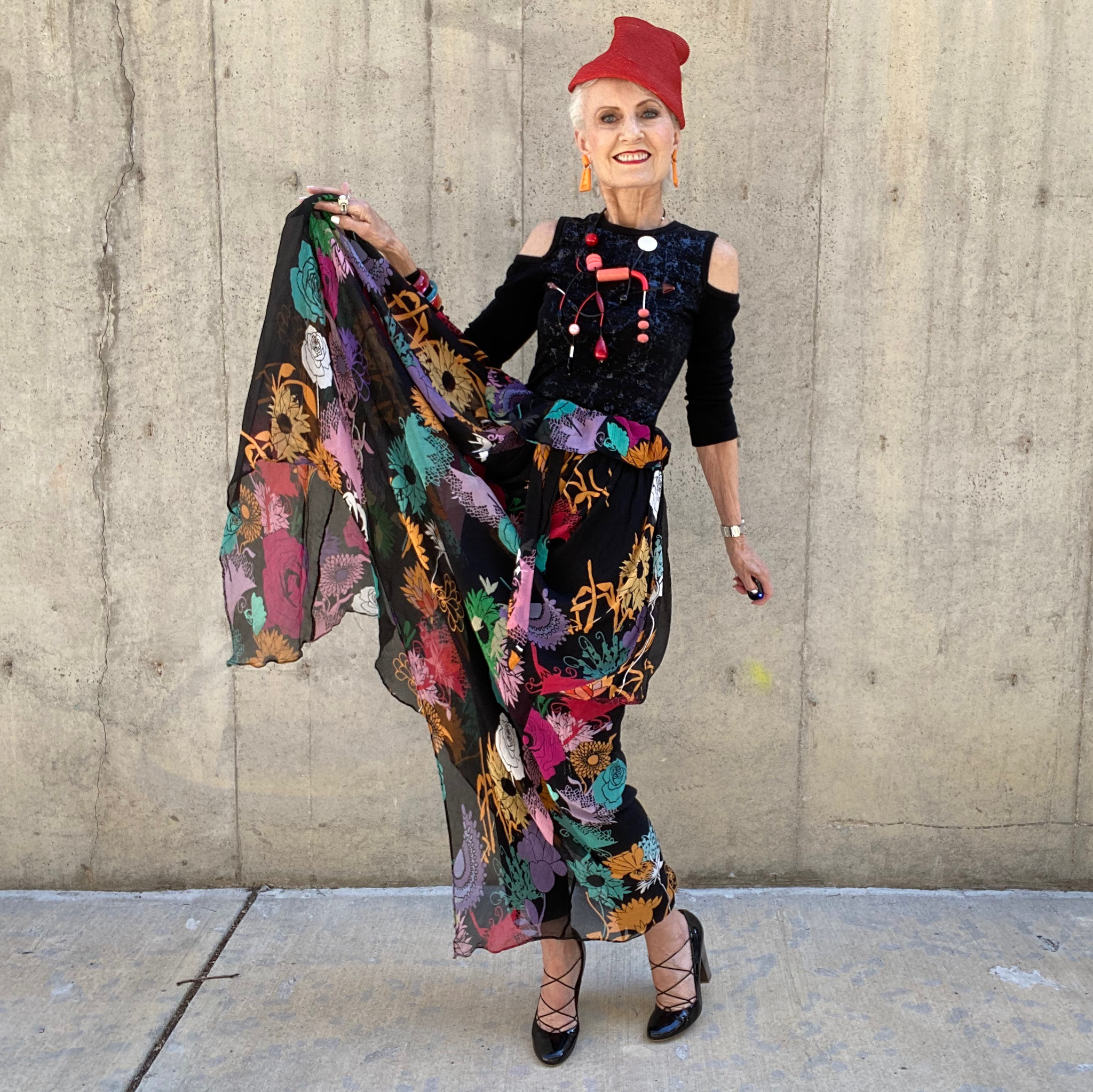 Today I'm featuring the neckpiece by the talented jewelry designer Lora Nikolova. Her creative artwear is exquisite, and I was in awe of her designs when I discovered her at the Curate International Collections Show in NYC. Lora has a very impressive educational and design background and currently lives in Milan, Italy. I am thrilled and honored to wear a piece from her abstract design collection in the photos on this post.  .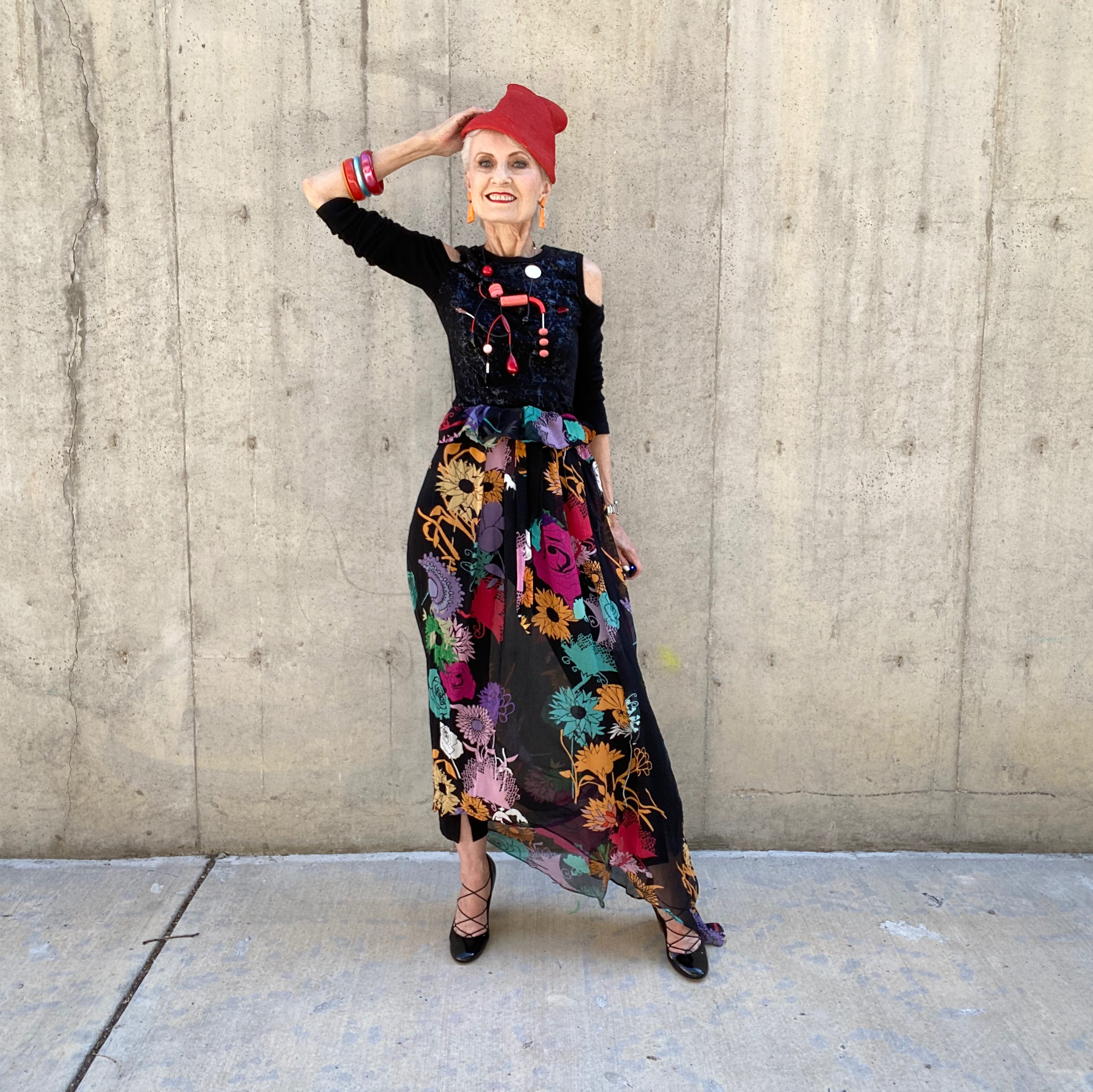 Each piece is an exclusive artwork, inspired by an abstract design interpretation. The necklaces resemble architectural networks embroidered with various components, linked in harmonious geometries. The compositions have a particular choice of volumes and colors where black acquires a role of union and contrast. Materials vary between glass, crystals, semi-precious stones, plastic and metal, river pearls, up to paper elements. Light and lively, they are designed for elegant personalities…Lora Nikolova from her website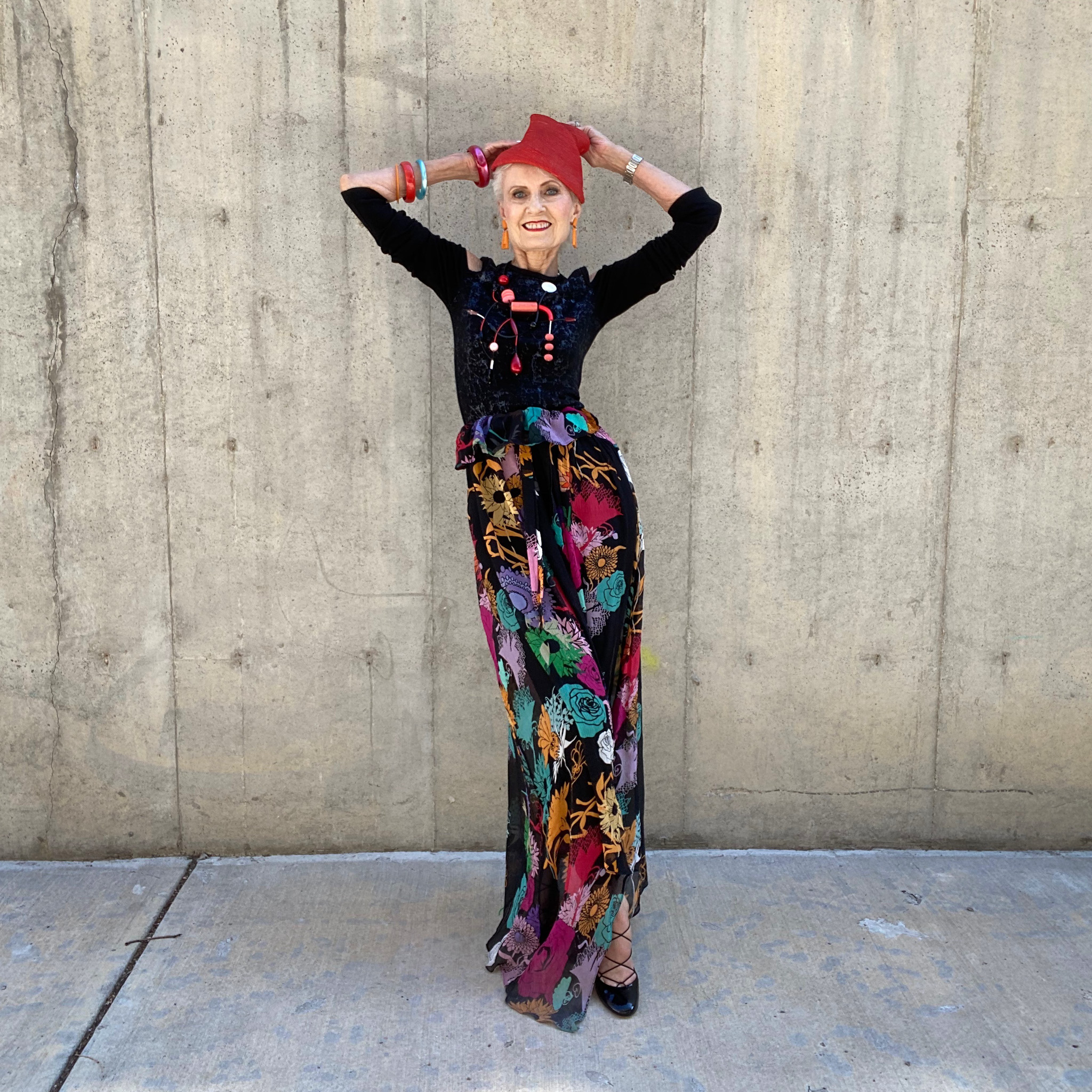 I have been having a difficult time posting regularly, as I was doing before the pandemic. Once a week was my pattern and I usually adhered to my self prescribed schedule. It's not that I don't have anything to say. I have a hard time putting into words what I'm feeling and experiencing as I shelter in place and participate in the movements for racial and climate justice. Sometimes I struggle with focus and my words don't feel adequate for this tumultuous time. However, I am committed to maintaining Style Crone, and hope to develop a consistent posting schedule as the weeks unfold.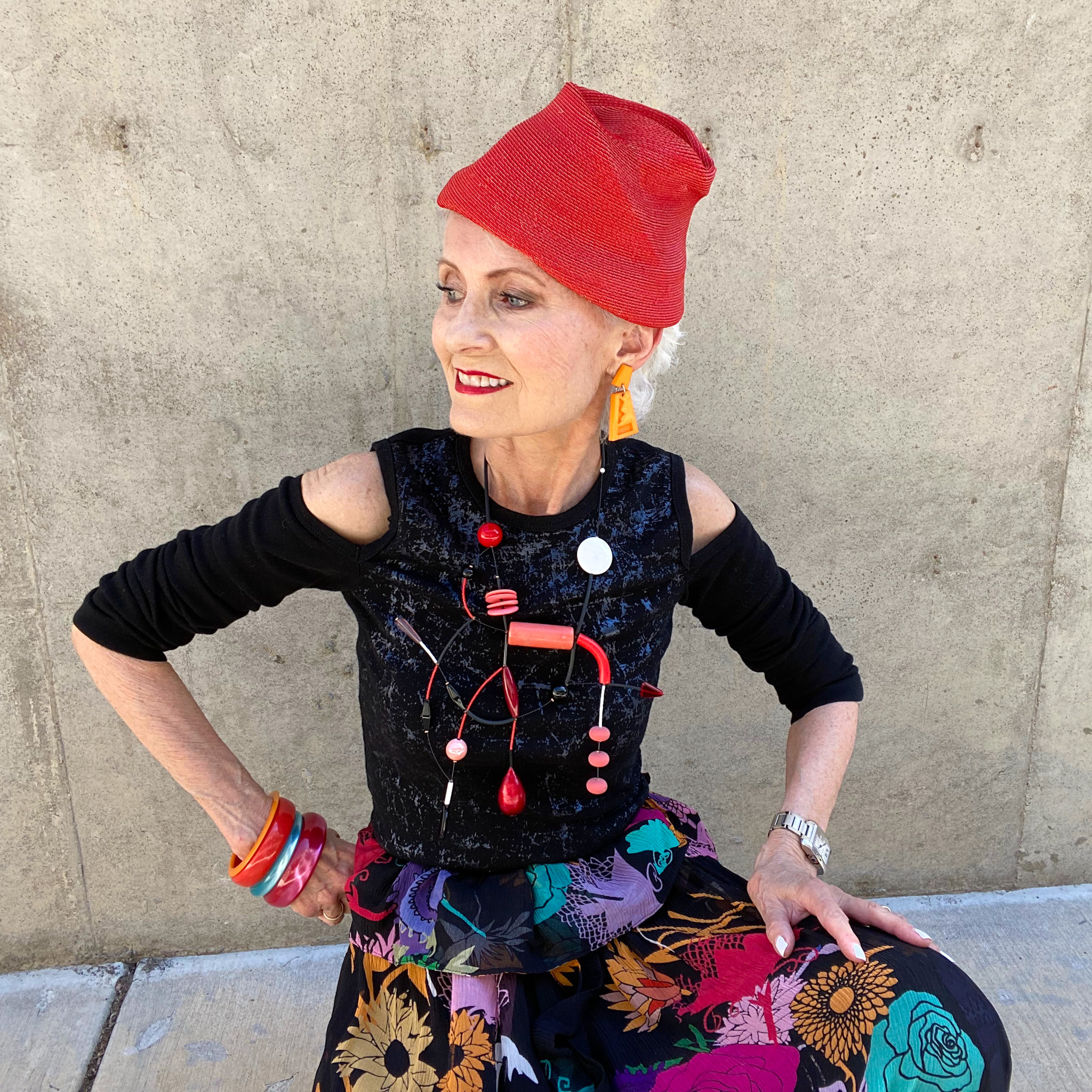 Photos by Style Crone and thank you Daniel for the edits.
I have accessorized Lora's design with a top, earrings, and bracelets from estate sales, and a skirt and shoes from consignment stores during my travels over the years. I am enjoying shopping my closet as I remain in quarantine. I'm finding it important to recognize silver linings when they appear. I hope that you are all safe and healthy, wherever you live during the time of corona.