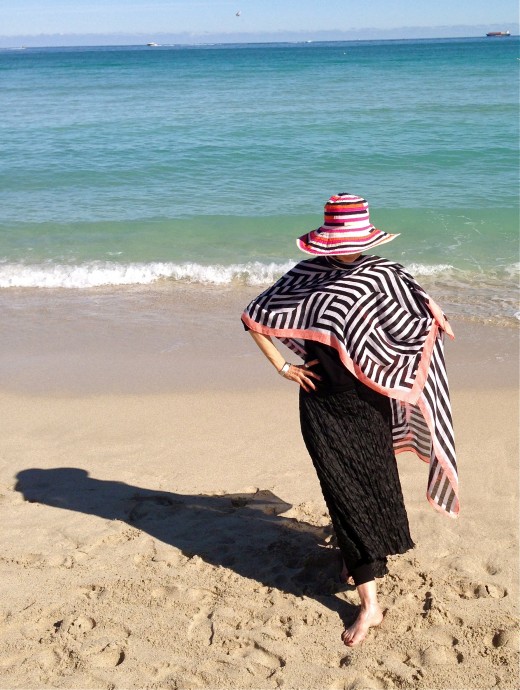 The SC and Mr. J spent a week in Miami for a change of pace from the cold Colorado winter.  Today's post begins part one, with "my shadow and me" enjoying the sand beneath my feet and the soft wind blowing off the ocean with a scent that was soothingly sweet.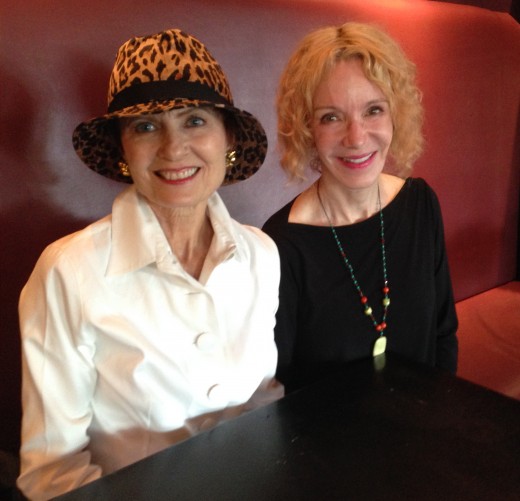 Speaking of sweet, I met up with Patti of Not Dead Yet Style HERE for lunch and animated conversation.  We met for the first time over two years ago, and we took up from where we left off with instant rapport.  Not only is she beautiful, but bright, witty and kind.  As retired mental health professionals, we have much in common. However, there was much more than that to talk about, including blogging, style and recycling, aging and the intricacies and transitions of life.  Thanks Patti!  It was much too short and I look forward to the next time.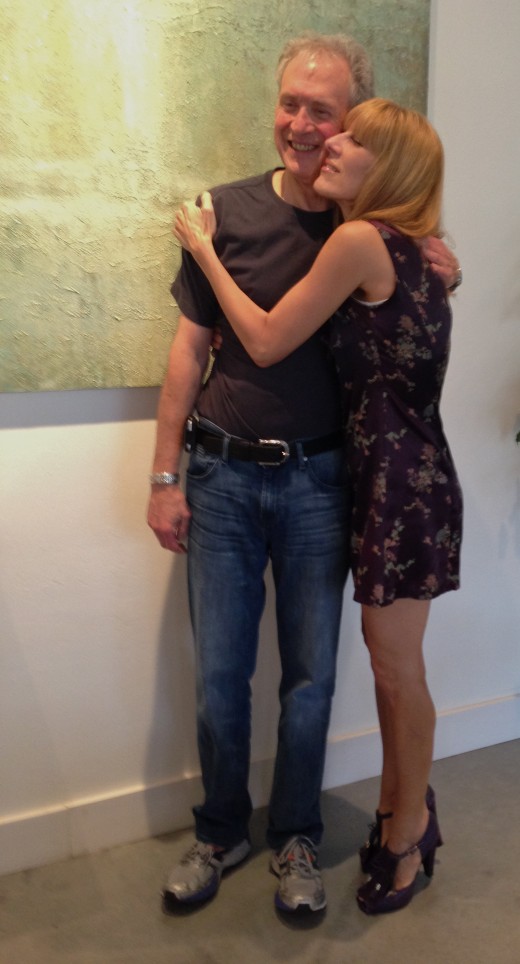 Another meet-up took place during our time in Florida.  Mr. J met his cousin Rifka for the first time, along with her gallant husband David.  This photo best illustrates their instant connection.  Rifka also exudes beautiful, bright, witty and kind!  It was a beautiful day.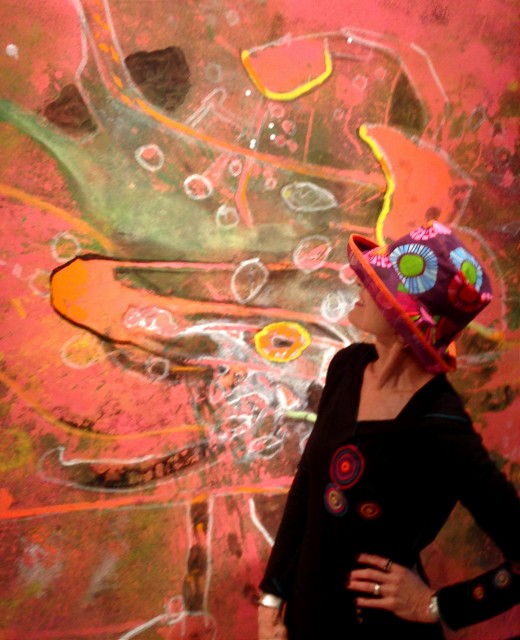 Art and hats have always been an intriguing combination for me.  But then I consider hats as art.  In this case the hat that I discovered in Nice pairs with a stunning piece by Roberto Matta.  Miami's art, culture and people were vibrant and exhilarating!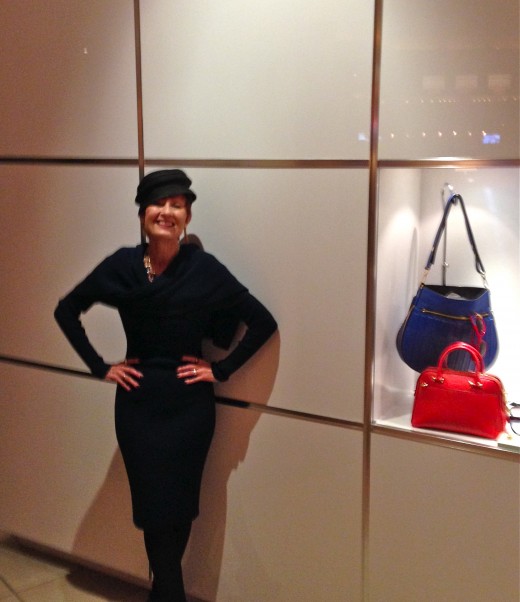 Accessories as art appeared in the form of brightly colored bags in a shop window on our way to dinner one evening.  Boutique windows can be miniature museums, with their brilliant displays of wearable art.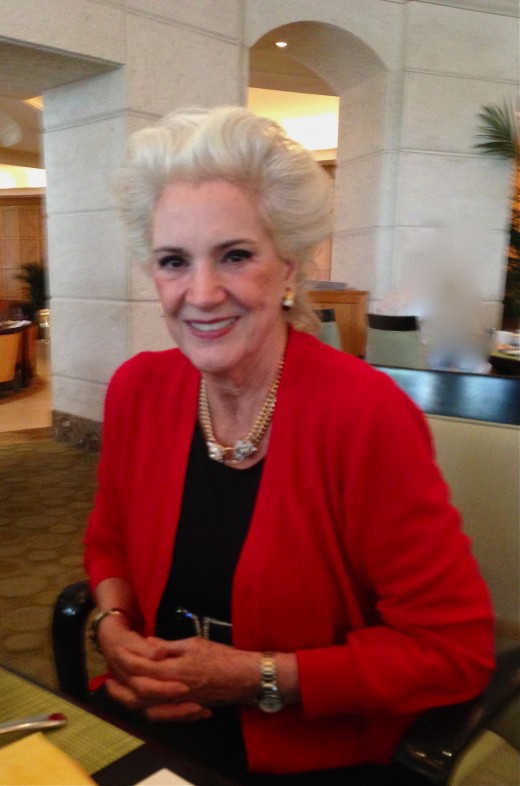 Always on the look out for inspiration, I spotted this gorgeous woman with glorious white hair and a dazzling smile at breakfast one morning.  She proudly asserted that she was 76.  What a stunner!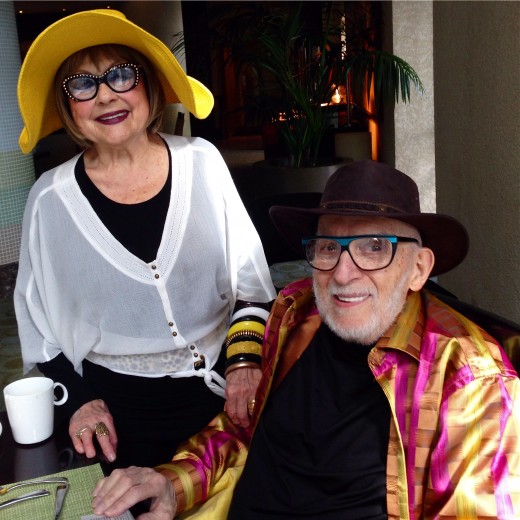 Another "Advanced Style" moment presented itself when I noticed this amazing couple.  I loved their yellow accents, their glasses and their smiles.  And what about those hats!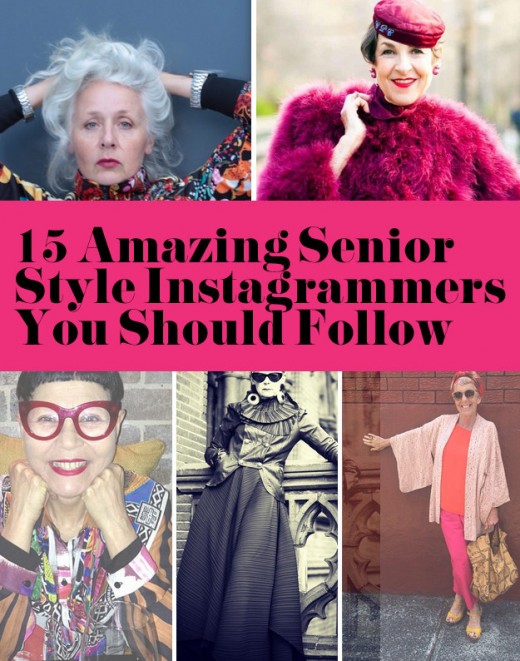 During the time we were in Miami I was taken by surprise by my inclusion in Buzzfeed's piece on "15 Senior Style Instagrammers To Follow HERE"  I feel honored to be in such amazing company and thrilled that older people are becoming more visible.  I read recently that old is the new black.  That's a concept that I can support and celebrate!
Part two of our Miami journey will be out later, as I move back into my sanctuary and my treasured life here in Denver.  I look forward to visiting the blogs that I love and reconnecting with friends, online and face-to-face.
Linking up with Sheila's Shoe Shine HERE at Ephemera.  With tongue in cheek, bare feet will be my contribution!