Under The Influence In Royal Blue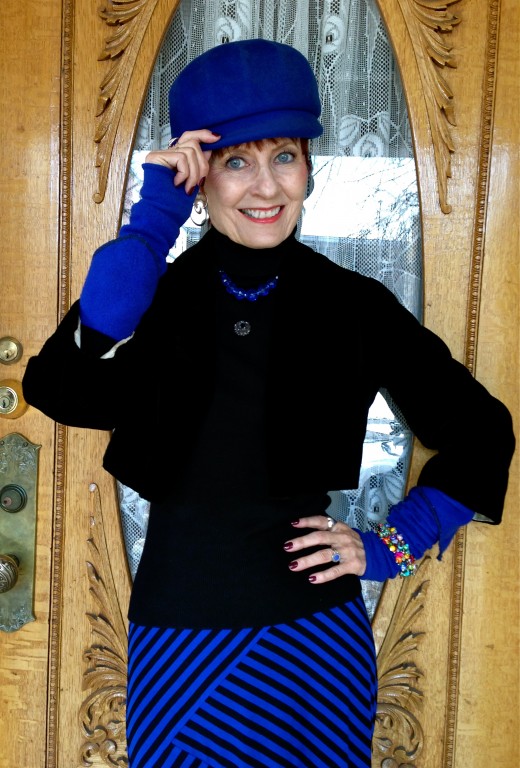 This week my hairdryer stopped working after years of service, so a trip to Target was on the agenda.  It wasn't long after I began roaming the aisles of the superstore that I spotted this blue and black striped maxi skirt.  At the moment of discovery two bloggers popped into my thoughts.  Jean of Dross Into Gold HERE, who has featured a gorgeous black and white striped maxi and Jan of Fort Smith Stylista HERE who describes her Target shopping experiences in exquisite and delightful detail.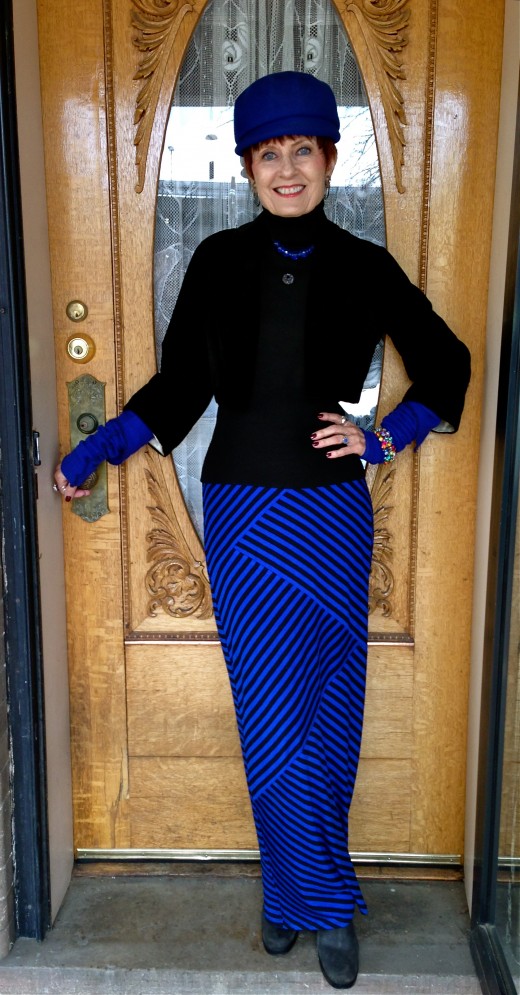 How could I resist?  The influence of other bloggers in my orbit manifested itself in a purchase that inspired an outfit with royal blue as the feature.  Another example of how blogging has expanded my world and opened the door to possibilities that I might not otherwise have explored.  Not just in the area of style!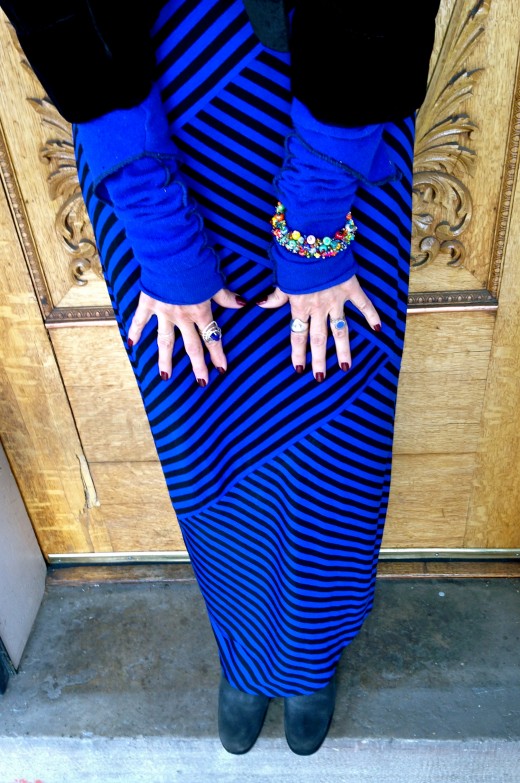 The Coronado Island bracelet makes its Denver debut, adding color to the graphic blue and black.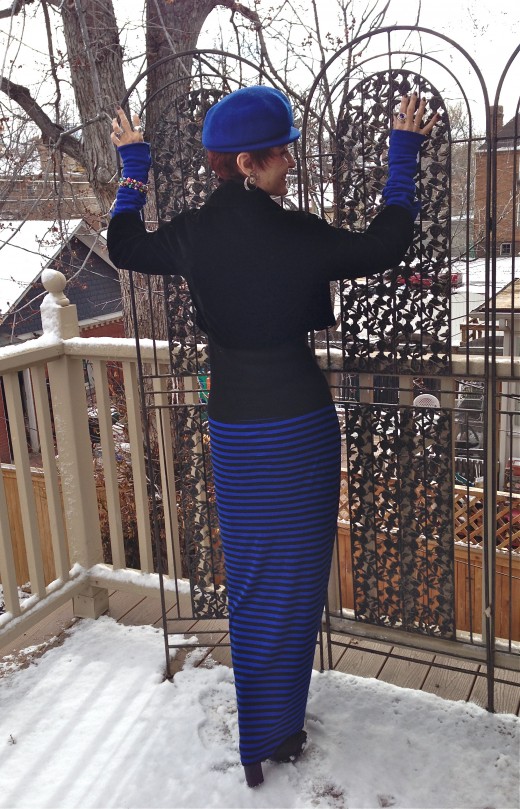 The back of the skirt, with its horizontal stripes, contrasts with the newly fallen snow on the veranda.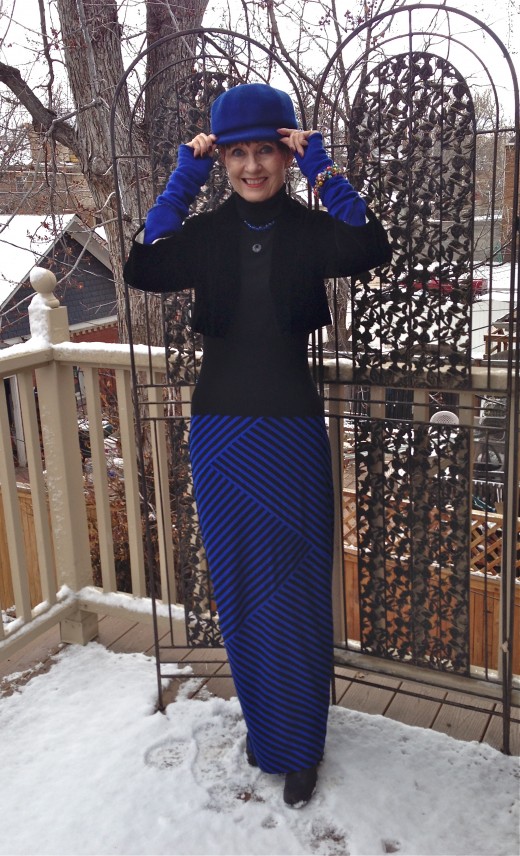 Photos by Kelsey
Accompanying the blue/black maxi skirt and bracelet are: vintage structured blue cap – Fabulous Fanny's NYC HERE, blue armlets – created and gifted by Jean of Dross Into Gold HERE, vintage black velvet bolero jacket and blue crystal necklace – estate sales, crystal pendant – gifted, black turtleneck – consignment store, black Michael Kors heeled boots – retail sale years ago, and sterling silver earrings – friend Carolyn's Gypsies Collection HERE.
Off to join Patti's Visible Monday HERE at Not Dead Yet Style to fall under the influence once again.  This is a blogger party that promises inspiration and so much more!
HAT ATTACK #8 will be featured on this coming Saturday, March 1st.

Whoever wants to can join in!  Just compose a post that includes any hat, headwrap, headpiece, fascinator, hair flower, headband or other adornment for your head that you love on Saturday, March 1st.  Participation will be open for one week, or until Friday, March 7th.  Follow the directions HERE provided on Style Crone to post your photo and hope to see you there!