The Photo Shoot For Denver Designer Brooks, LTD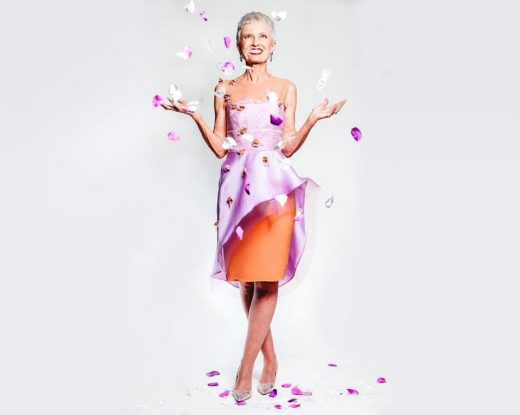 Over a month ago my friend Brooks Luby, Denver fashion designer of Brooks LTD HERE, asked me to participate in a photo shoot, representing her focus on mother-of-the-bride and special occasion pieces.  I was all in!  I'm always ready for a new experience of interest which allows me to stretch and grow.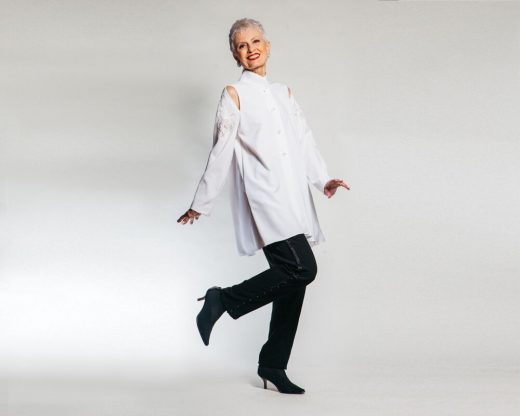 The shoot took place in her beautiful studio in the heart of Denver's LoDo district.  For this post I chose my favorite editorial photos by photographer Hardy Klahold HERE, wearing pieces created by Brooks.  The above white shirt with open shoulders and lace detail is now hanging in my closet!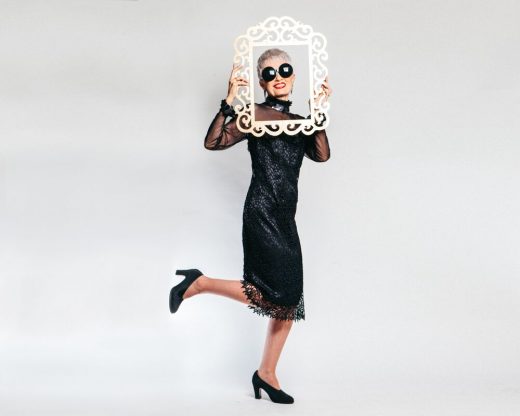 I loved the process!  It felt a bit like acting, which I haven't done since high school. Trying on new personas with a director, the stylist Mary Spicer HERE, was playful and intriguing, and it usually took several "takes."  To be "101" at something is an exhilarating ride!
When I try something new, I liken it to launching a new yoga pose.  I feel awkward and off-balance, but also determined and alive.  As Eleanor Roosevelt once stated, "Do one thing every day that scares you."  I try to adhere to these words of wisdom.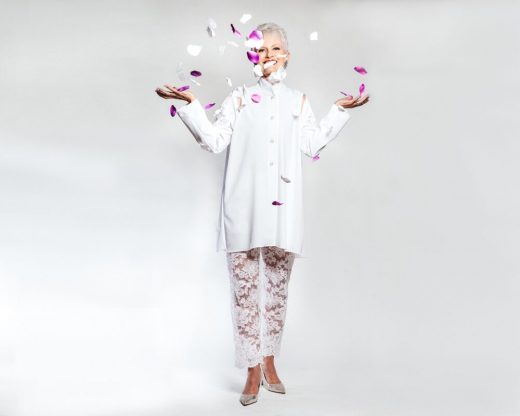 The "petal throw" took the collaboration of the entire team present.  Everything and everyone had to be coordinated!  The petal throwers, the photographer, the director and me.  When we nailed it, there was a standing ovation for ourselves!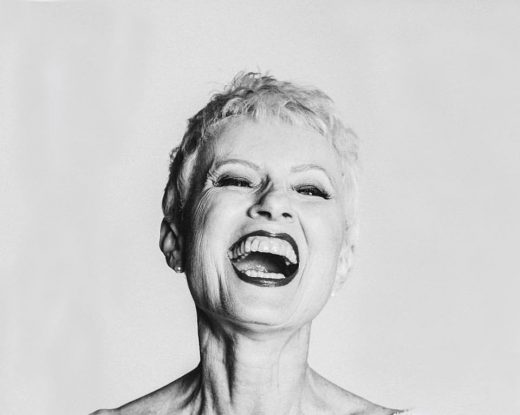 This is how I felt about the "clothing host" experience, which is a phrase created by the brilliant Melanie of Bag and Beret HERE.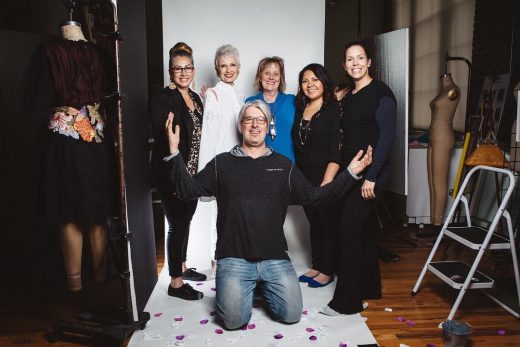 The Team
From the left:  Casandra Gallardo HERE – makeup, moi, Brooks Luby HERE – designer, Ericka Ramey – hair, Mary Spicer HERE – stylist, and in front, Hardy Klahold HERE – photographer.  Thank you all for a fabulous time!
Thank you so much to Ari Seth Cohen for featuring Style Crone on Advanced Style HERE.
Linking up with Catherine's #iwillwearwhatilike HERE at Not Dressed As Lamb and Patti's Visible Monday HERE at Not Dead Yet Style.
HAT ATTACK is open through tomorrow, June 7th.  Hope to see you there!