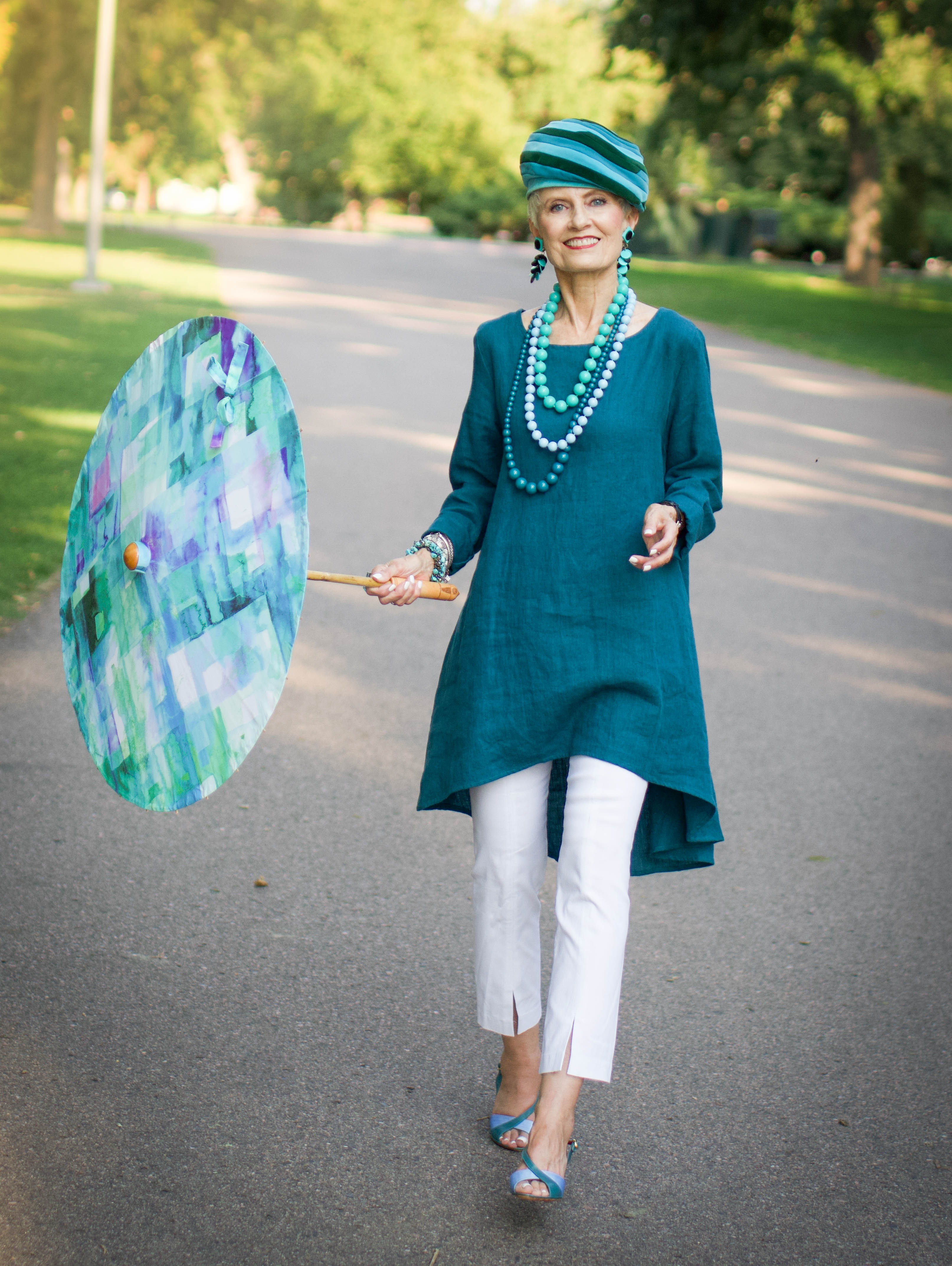 With this post I have the honor of featuring the gifted Blue Squares parasol by Lily-Lark HERE. Though I'm an ardent fan of headwear, this parasol provides another glorious option for sun protection.  After all, since large brims don't always provide shade for the entire face are not usually my first choice of head beautification, as portrayed in these photos, this gorgeous parasol is a welcome and stylish addition to my accessory collection.
Handmade by artisans with custom printed fabrics and bamboo frames in Chiang Mai,Thailand HERE, the Lily-Lark parasol is produced in the "Parasol capital of the world." Who knew there was a "parasol capital of the world?"  And who knew that I would fall in love with this fabulous piece of new-to-me wearable art?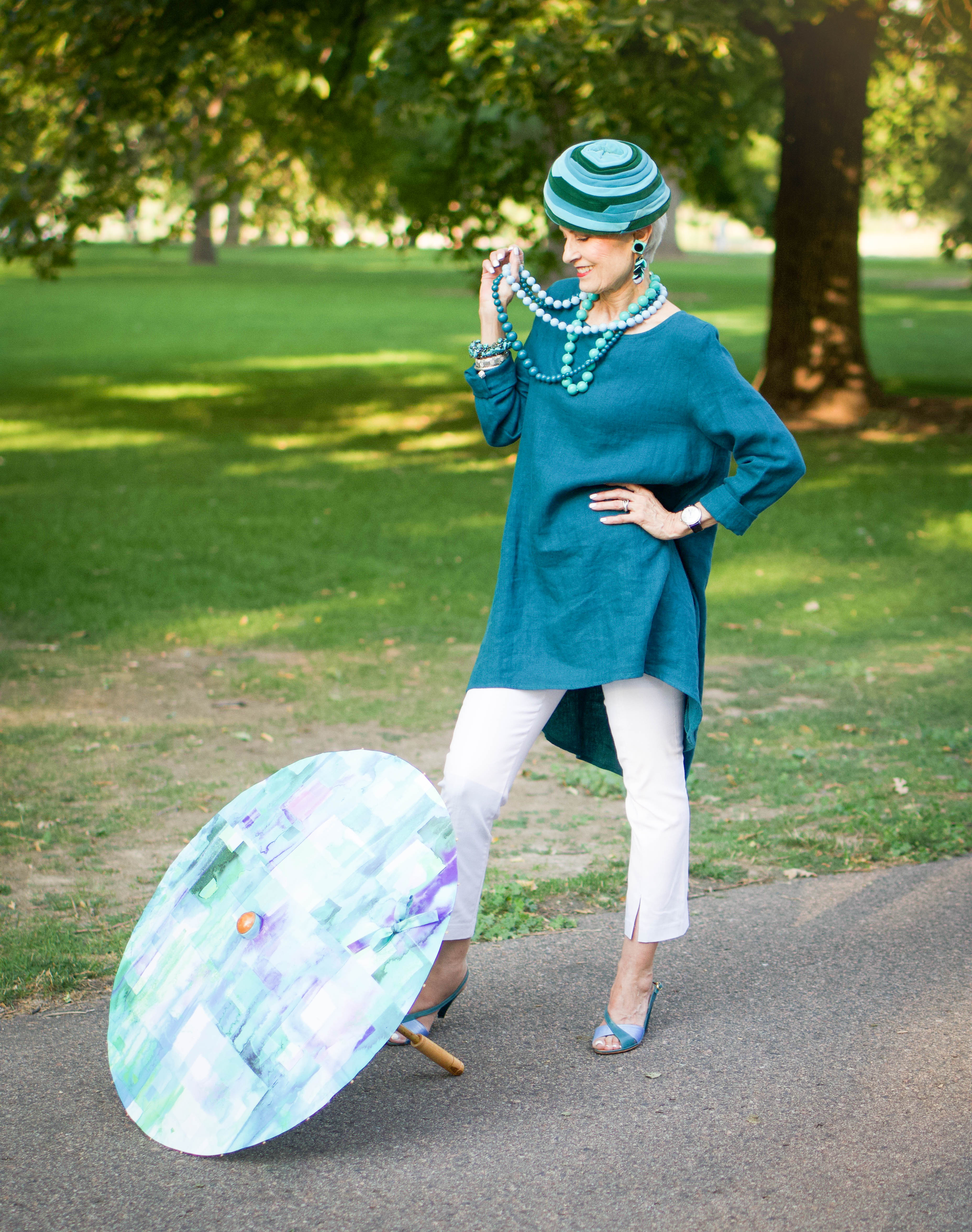 Blue Squares is from Lily-Lark's Abstract Collection, and its radiant colors become subdued or brilliant depending on placement and the lighting from the sun.  I was inspired to reflect its hues in my ensemble, drawing from its multiple shades of blues and greens. My vintage shop beret; estate sale beads, dangling earrings and open-toed heels; summer retail sale cropped pants; and teal linen tunic from Ready Trading Taos HERE, provided harmony with a playful flair.
I frequently take walks in Denver's City Park, which is less than a block from my home. The Lily-Lark parasol has served me well this summer, not only by providing the function of sun protection. It has also turned heads as I stroll by, with some people asking me, "Where did you get that?"  This is usually followed up by questions regarding my now beloved new form of sun protection and self entertainment.  I have added another conversation initiator to my adoration of sartorial self expression.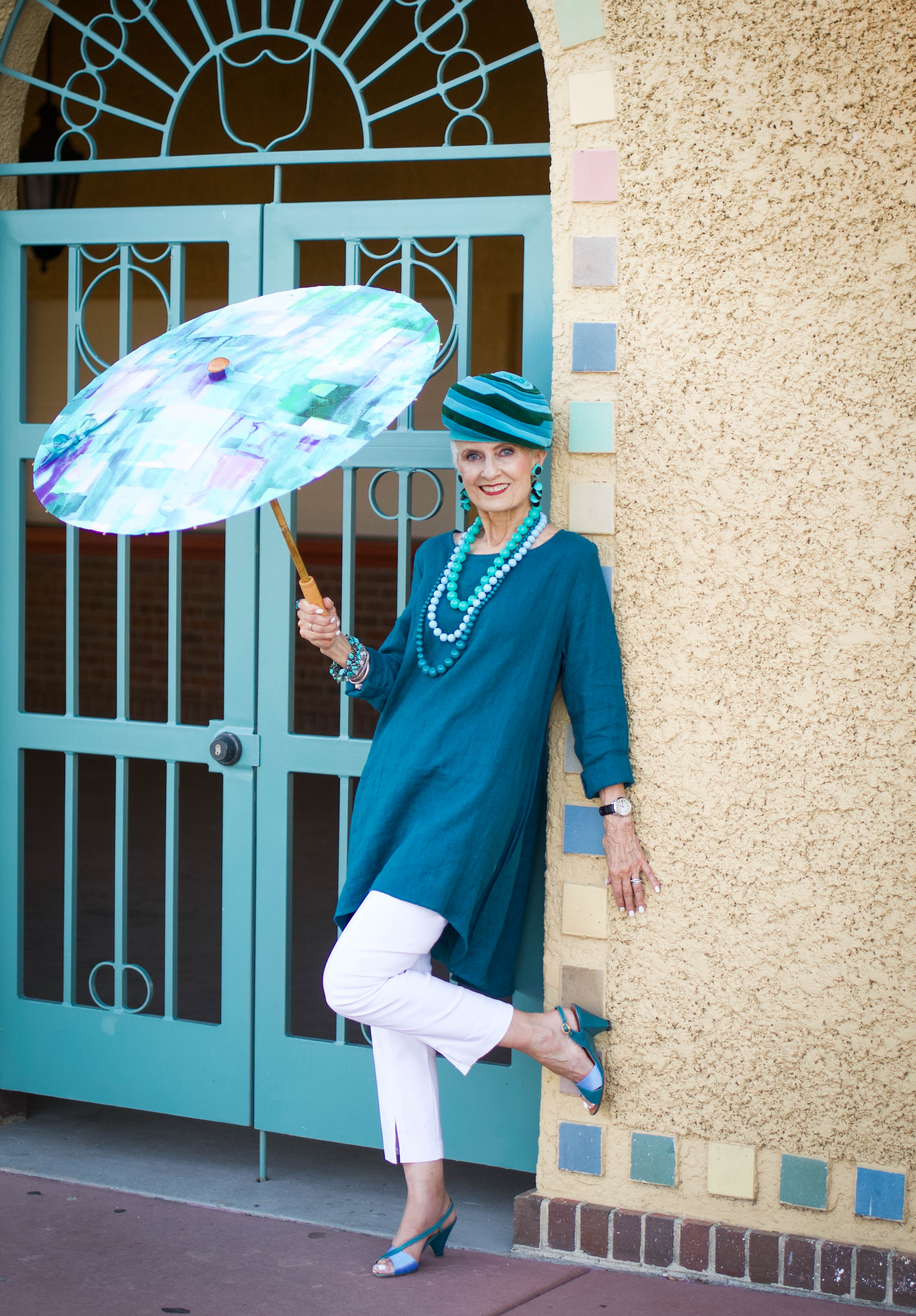 The pavilion in City Park, with its iron work and tile on stucco, got in on the act of playing "the blues."  I'm already thinking about other ensembles to pair with my Lily-Lark parasol.  I think I have a new accessory that deserves the phrase "Parasol Attack."  My gorgeous and creative friend Melanie of the blog Bag and Beret is also having fun with her Lily-Lark. Check out how she wears her parasol HERE Is there a new trend on the scene?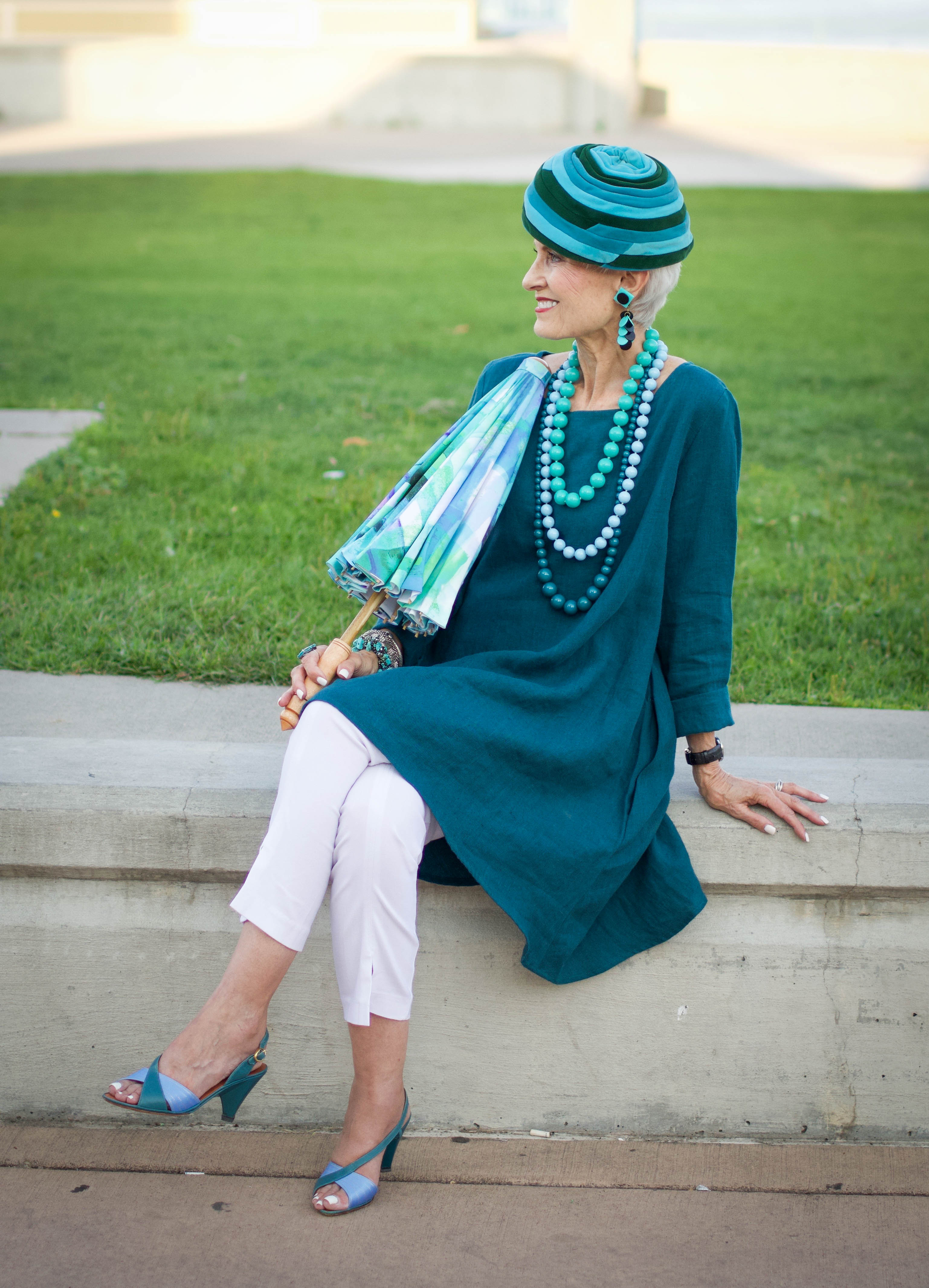 Photos By Daniel
The Lily-Lark can also be worn folded, and it comes with a carry bag that can be worn over the shoulder. There are so many creative choices to accessorize with this parasol. I've only just begun to experiment with its limitless potential.  I've decided to store my parasol in the hat room amidst the headwear beauties on display.  After all, it does cover the head and it has been embraced by the other inhabitants that have lived there for years.  I've always been a fan of diversity!