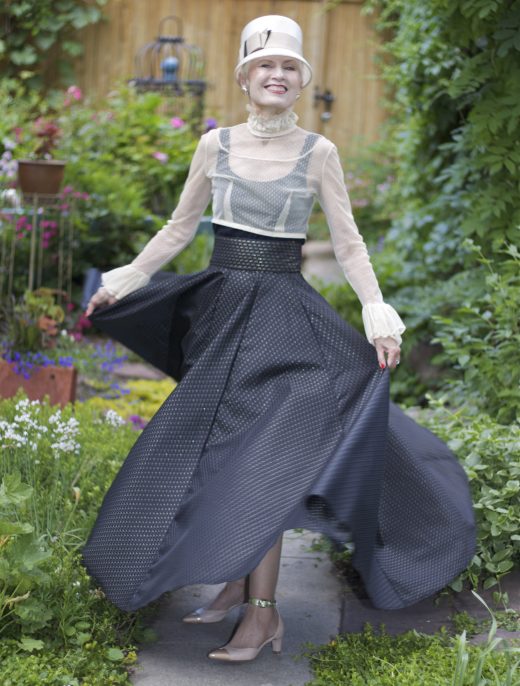 I was going to post yesterday, but my heart was heavy with grief as the reality of the Orlando atrocity hovered with horror.  These photos were taken before the shootings, and they didn't mirror how I felt. My deep sorrow for the victims and their families was at the forefront and I wanted to honor the pain of their trauma.  Today I see the wisdom of moving forward and exploring how I can, in some small way, become involved in a movement to contribute to the prevention of this senseless violence.  Actions speak louder than words and the place to begin is within.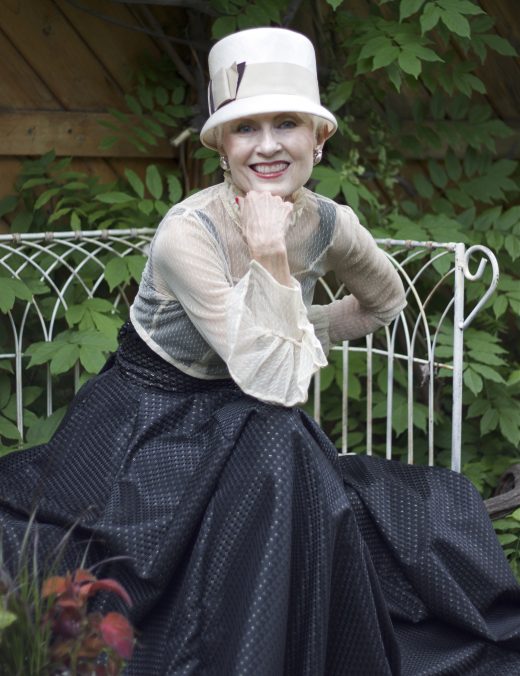 Style Crone is back to regular programming!  Daniel and I haven't collaborated in a photo shoot since before my NYC trip.  We'd forgotten how much fun we have together, cavorting around Denver, laughing at the drop of a hat.
For this post we stayed close to home, in my garden, which has exploded with abandon, a bit overgrown and wild, into summer mode.  It's one of my favorite times of the year!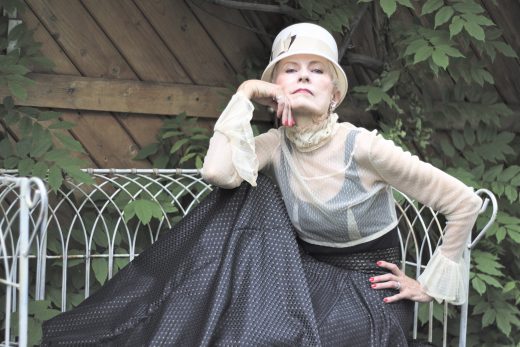 Today I'm feeling grateful for my life and the good fortune of having a garden retreat. The outdoor sanctuary filled with perennials that bursts into bloom every year.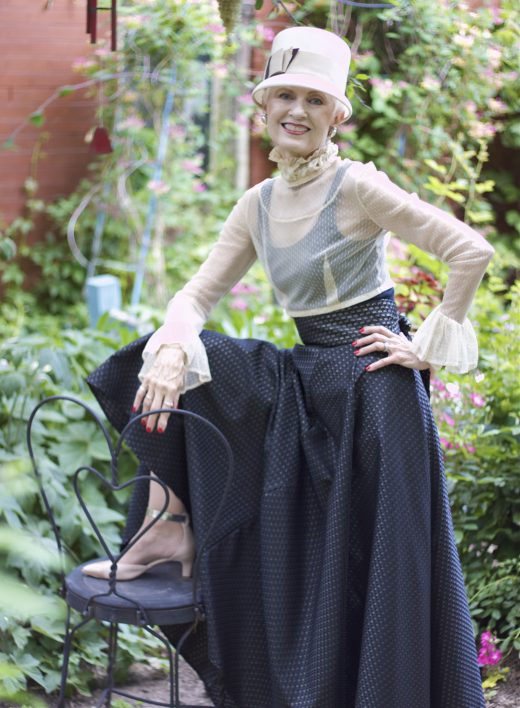 I'm grateful for the people in my life, including the bloggers that I have met through Style Crone.  The readers and commenters who enrich my life with every post.  Thank you!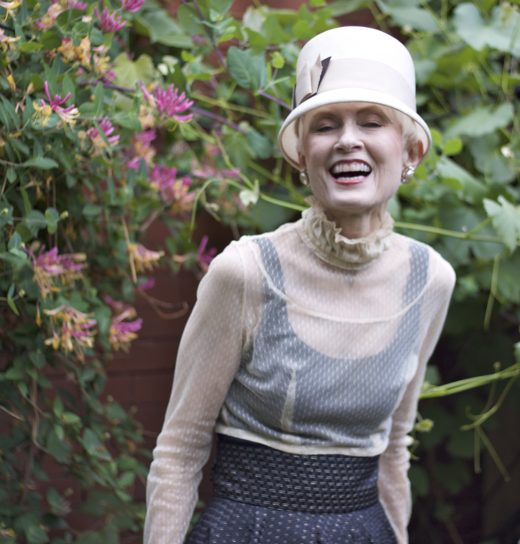 Travel and new experiences are fun and exciting.  But it's my home that I return to that provides the stability and the comfort that allows the "frosting" of life to enhance my journey.
Photos By Daniel
Vintage hat with ribbon trim and vintage pearl earrings – estate sales, vintage tulle top – Meek Vintage HERE, black circle skirt with gold embellishment – 50 Dresses by Tess Vigil HERE, nude pumps with silver strap – retail sale.
Linking up with Catherine's #iwillwearwhatilike HERE at Not Dressed As Lamb and Patti's Visible Monday HERE at Not Dead Yet Style.