The Marla Wynne Fashion Show At The Metropolitan Pavilion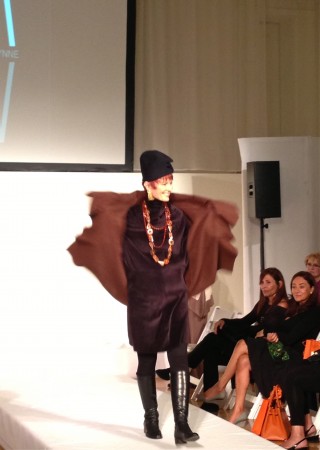 The SC in Marla Wynne's brown reversible jacket and black tunic top which can be worn upside down, as shown in this photo.
Participating in the Marla Wynne Fashion Show at blogger Geri Brin's Fab Over Fifty Bash HERE at The Metropolitan Pavilion in NYC was thrilling and fun and for The SC the event created extraordinary memories.  The models wore pieces designed by Marla Wynn HERE and personalized her elegant creations with their own accessories and background elements.
I will be blogging primarily with photos during this trip in 'gypsy mode' as I savor each moment, focus on the here and now and go visual vs verbal.  Camille so generously took most of the photos below.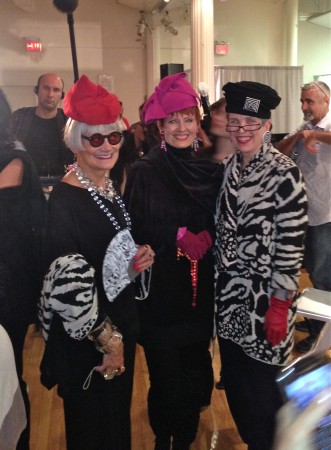 The SC with the gorgeous bloggers Jean and Valerie of the Idiosyncratic Fashionistas.
For a beautifully written and detailed description of the fashion show, check out the glorious Idiosyncratic Fashionistas' commentary HERE, along with photos of designer Marla Wynne and other participants at this festive event.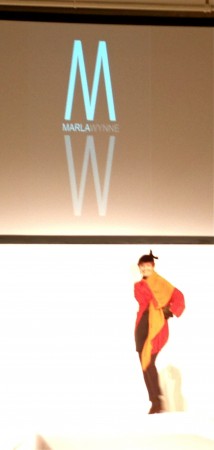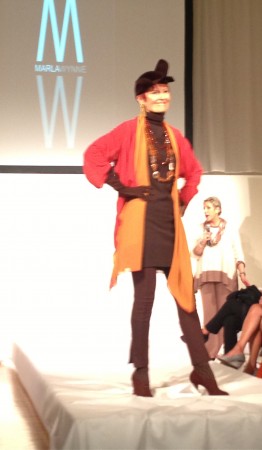 The SC wearing Marla's mango combo jacket over vest with Marla Wynne in the background.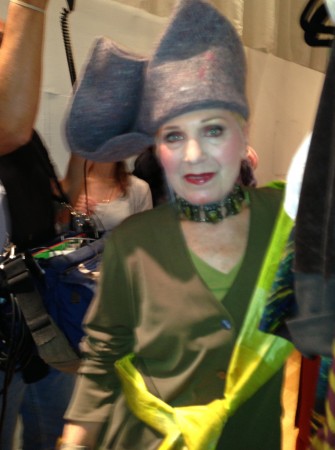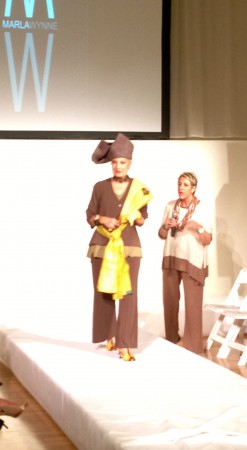 The ever extraordinary and creative Debra Rapoport HERE accessorizing with a hat of her own design with Marla in the background.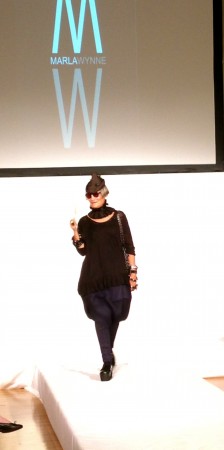 Jean making an entrance!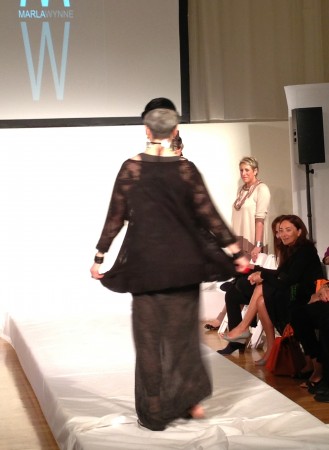 Valerie making an exit!
The elegant Idiosyncratic Fashionistas take the runway 'coming and going.'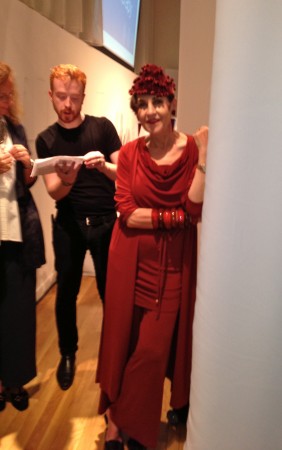 Tziporah Salaman HERE looking spectacular in rust, waiting to take the runway by storm, with a few members of the  competent backstage management team in the background.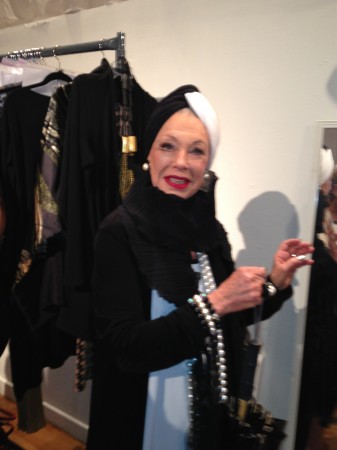 Lynn Dell, The Countess of Glamour and proprietress of the Off Broadway Boutique HERE adorns her outfit with a turban.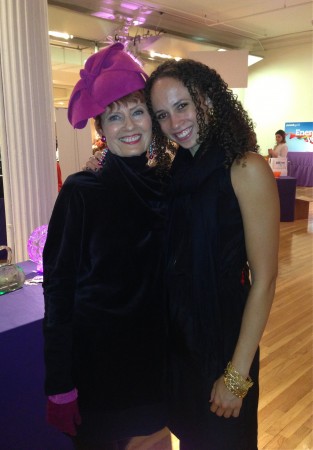 The SC with Camille after the show wearing Marla's black tunic top worn right side up and a hat created by Erin Saboe of Go Go Chapeau HERE located in Denver.  Other hats worn by The SC in the show were vintage and from my personal collection.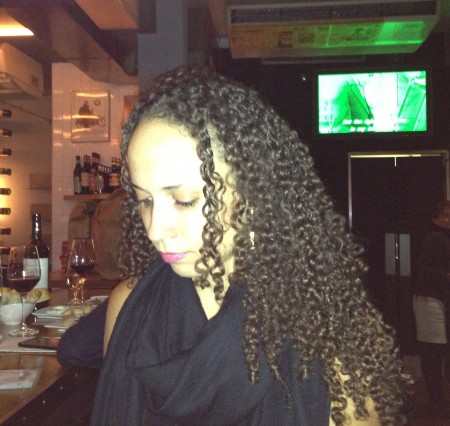 Thank you to my generous and beautiful daughter Camille for spending the weekend of the Bash with The SC.  Camille helped me in so many ways, including carrying my bags, taking photos and celebrating with enthusiasm after the show in a wine bar by Union Square.  She left early Sunday morning after the show to return to her  job in Denver, waving goodbye to her friends and The SC as she flew out of the city where, in the past, she spent 12 years of her life.
Living in 'gypsy mode' makes it difficult to comment on the amazing blogs that I have come to adore, but will be back to my usual routine and catch up as soon as I return to Denver.  Sending love to all as my adventure in NYC continues.