The Magic And Power of Accessories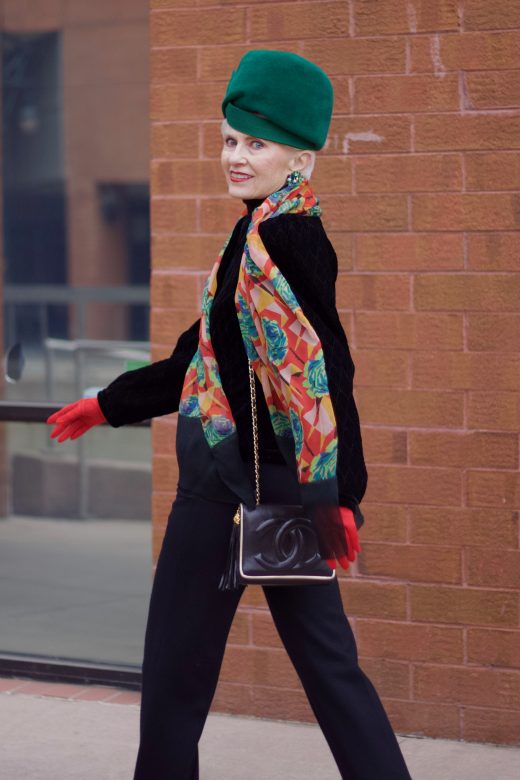 I have a love for accessories! They transform an ensemble from basic to extraordinary and are a potent tool for self expression. There are so many possibilities for transformation.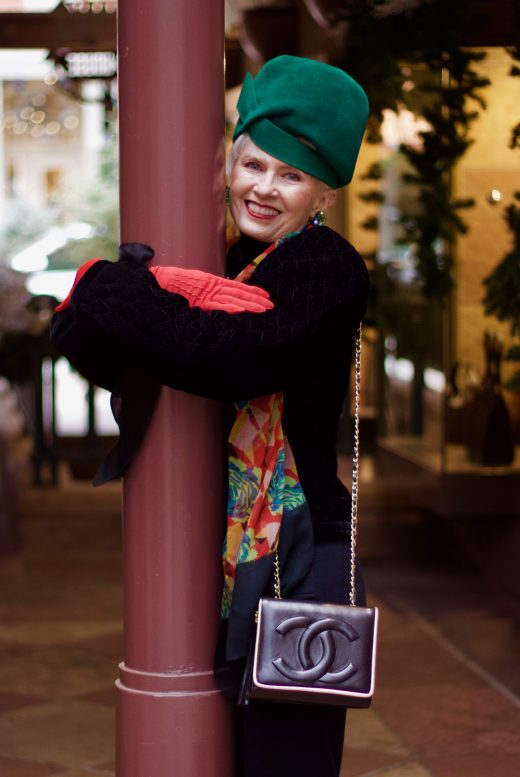 With one stroke, the right pair of gloves, a careful conglomeration of jewelry or of course a hat can give an older, familiar background a new configuration.  Playing with accessories brings pleasure, creativity and variety to my life every day.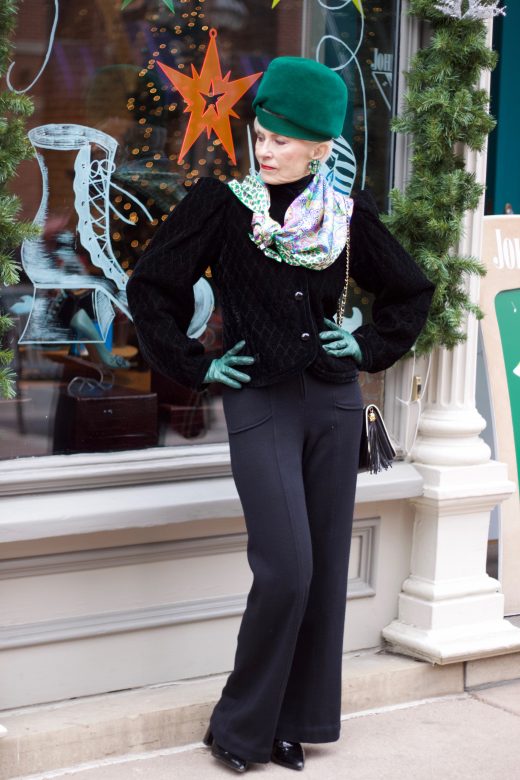 My post this week demonstrates how changing a glove and scarf combination creates a new and different look.  The vintage green hat, vintage YSL velvet jacket and vintage black jumpsuit remain the same.  Along with the estate sale Chanel bag, green glass earrings and patent leather boots.
The life enhancing practice of accessorizing elevates my world!  How about you?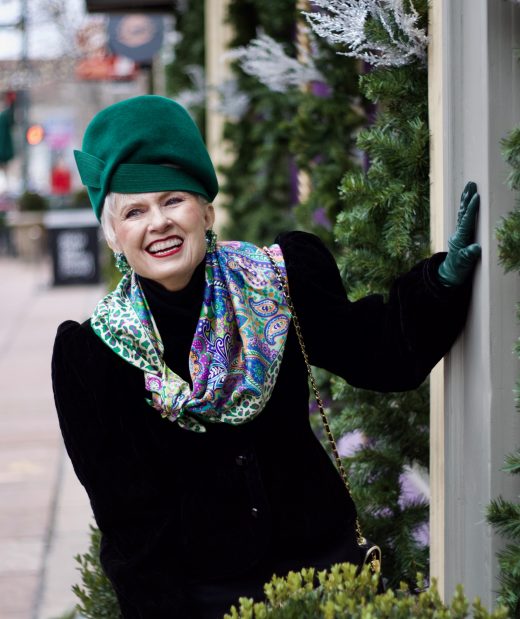 Photos By Daniel
Linking up with Catherine's #iwillwearwhatilike HERE at Not Dressed As Lamb and Cherie's Shoe and Tell Fashion Link Up HERE at Style Nudge.