Denver Designer Brooks LTD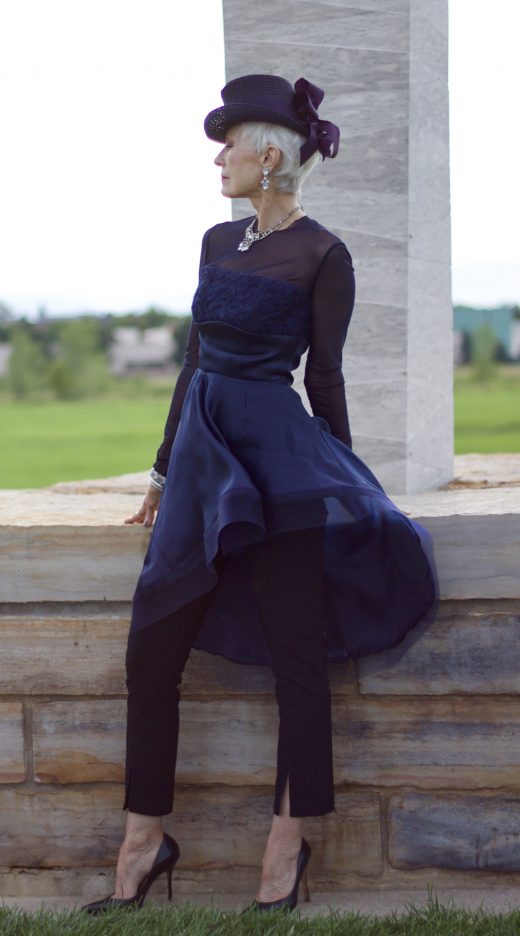 Two years ago I began collaborating with the talented and accomplished Denver designer Brooks Luby of Brooks Ltd HERE. Over the years it has been an honor to model for her photo shoots, a piece featuring her mother-of-the bride couture in Novelty Bride Magazine and her recent pop-up shop. Over this period of time we have become friends and have spent hours talking about fashion, aging with passion and the unfolding adventures of our lives.  I have found that developing new friendships at the age of 74 to be a life enhancing pleasure.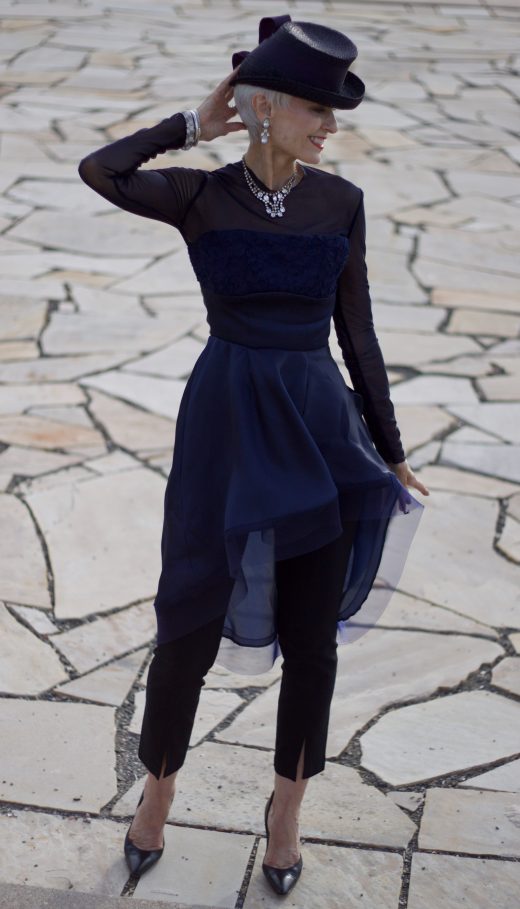 Brooks Ltd was founded in 1976, the dream of the sole designer and visionary, D. Brooks, a Colorado native. Educated at the Fashion Institute of Technology in New York, Brooks draws inspiration from the world around her. As a professional fashion designer or couturier, her awareness of advances in fabric technology as well as changes in fashion influences and lifestyle keep her a step ahead. The newest trends are woven into her ever-changing collection.
An independent boutique owner since 1974, Brooks also sold her clothing designs nationally to Saks Fifth Avenue and others. In 1976 she pioneered a salon trend by opening a designer boutique within Neusteter's, a long-time high-end Denver department store. From 1979 through 2001, savvy women frequented her Cherry Creek North boutique, a Mecca for the well dressed and in-the-know. Since 2002, clients make their appointments individually in Brooks private atelier in LoDo…From the website of Brooks Ltd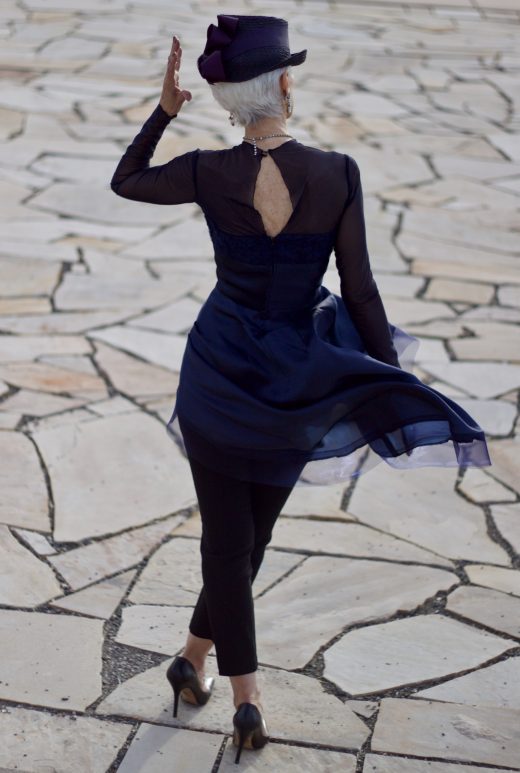 For today"s post I'm wearing one of my favorite pieces created for the Novelty Bride Magazine feature of Brooks' work.  This navy tunic has a silk satin organza skirt with horsehair trim.  The bodice is a combination of lace, tulle and organza.  The swingy skirt can layer over slim pants, jeans or dressed up over a slender skirt.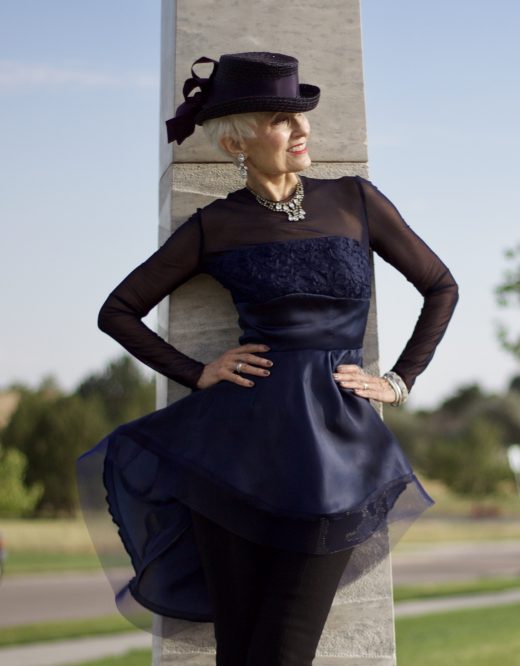 I chose to wear this piece of wearable art over slim black pants. I love the combination of navy and black, and for many years have enjoyed this pairing of dark neutrals. I accessorized with a vintage navy hat with ribbon bow and rhinestone jewelry, all discovered at estate sales.  The black pointy toe heels were purchased at a consignment shop years ago.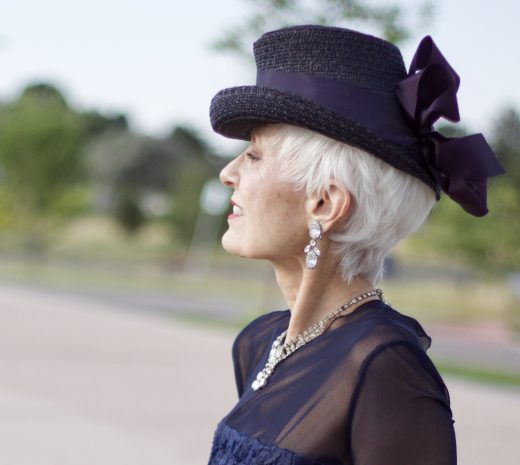 Photos By Daniel
I look forward to continuing this magical collaboration with Brooks, as we explore the world of style and creativity into the future. Our common interests and values provide fertile ground for new growth.
Linking up with Catherine's #iwillwearwhatilike HERE at Not Dressed As Lamb and Patti's Visible Monday HERE at Not Dead Yet Style.