Velvet On Velvet With Rhinestones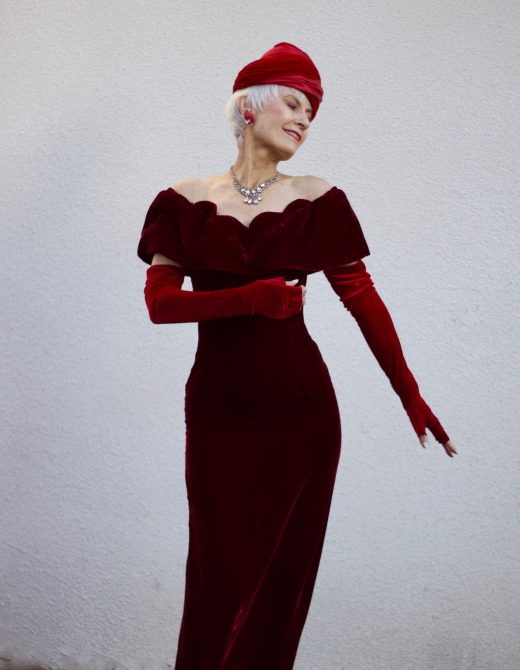 There's nothing that screams "holiday" more than velvet. And in my world, rhinestones during the day or evening are always a strategy for embellishment!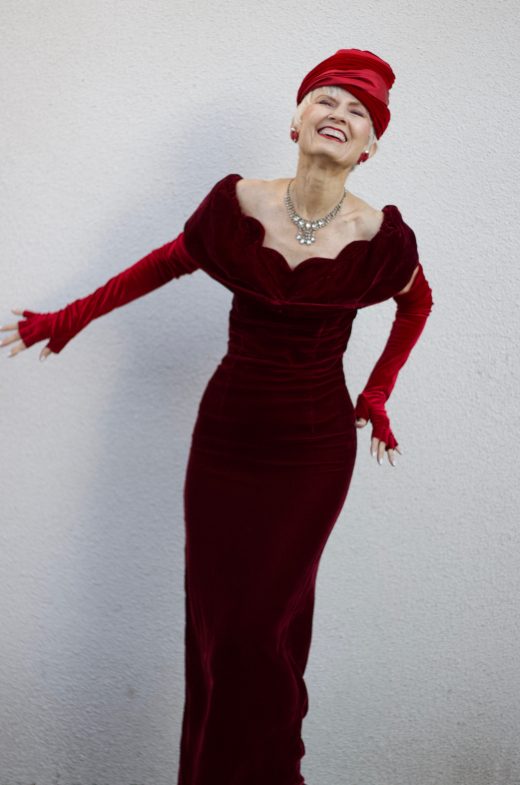 For this post I dressed in everything vintage. Just for the fun of it! The gifted Schiaparelli silk velvet and satin turban has been a hit with me for years.  I found the wine colored velvet gown and the fingerless long velvet gloves at estate sales, of course. And I've been collecting rhinestones since the 1970's.  A little sparkle is always good for the soul.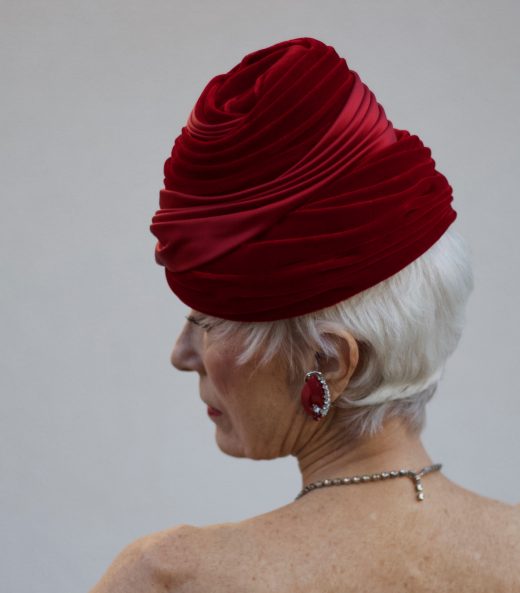 These photos were taken before my trip to Minnesota last week.  My 97-year-old mother was in the midst of a medical crisis and my family was concerned that she was not long for this world.  I traveled to visit her at the drop of a hat.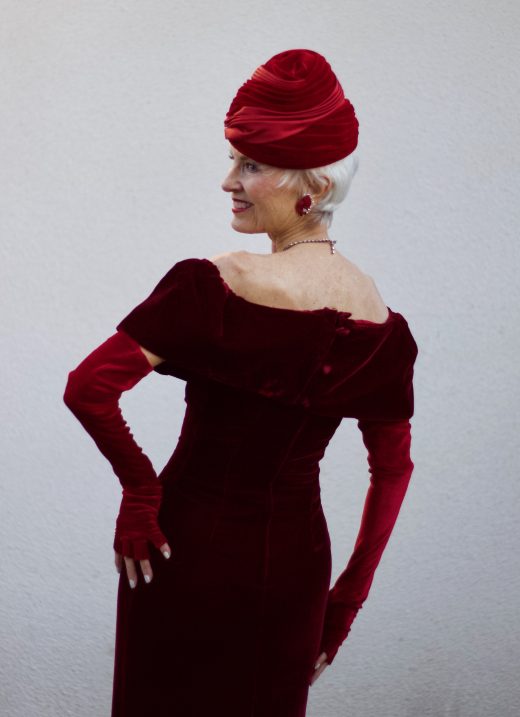 She had experienced a series of small strokes, and when I arrived she had been transferred to a higher level of care and had suffered physical and cognitive deficits. However, over the next few days she adjusted to her new reality and was slowly back to going with the flow. She won't be playing bridge again, but there are a few cards that she still has up her sleeve!  She really knows how to make a quick and miraculous holiday turnaround and the season will be festive and sweet after all!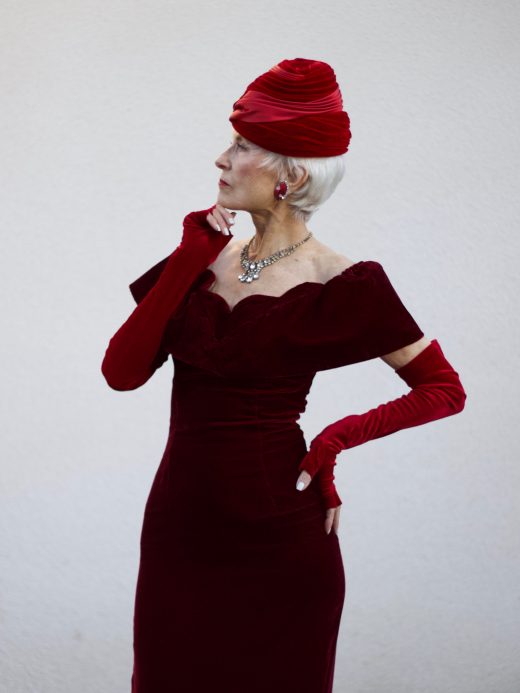 Photos By Daniel
Linking up with Catherine's #iwillwearwhatilike HERE at Not Dressed As Lamb and Cherie's Shoe and Tell Fashion Link Up HERE at Style Nudge.