The Silver Gown And The Habit Of Style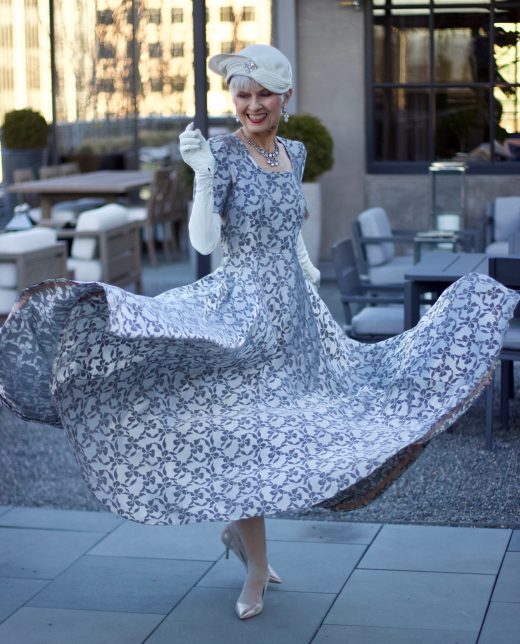 Sometimes the holidays make me sad. It's the time of year for great expectations and festive gatherings. There is subtle pressure to be joyful and happy.  Or so it seems.
Memories of holidays past tend to flood my thoughts and I can feel as though I'm walking through honey.  Just when I need my energy to surge, it fails me.  Though it's important to accept and honor my thoughts and feelings, I view them as temporary. Thus I find myself longing for an opening of the unbound heart.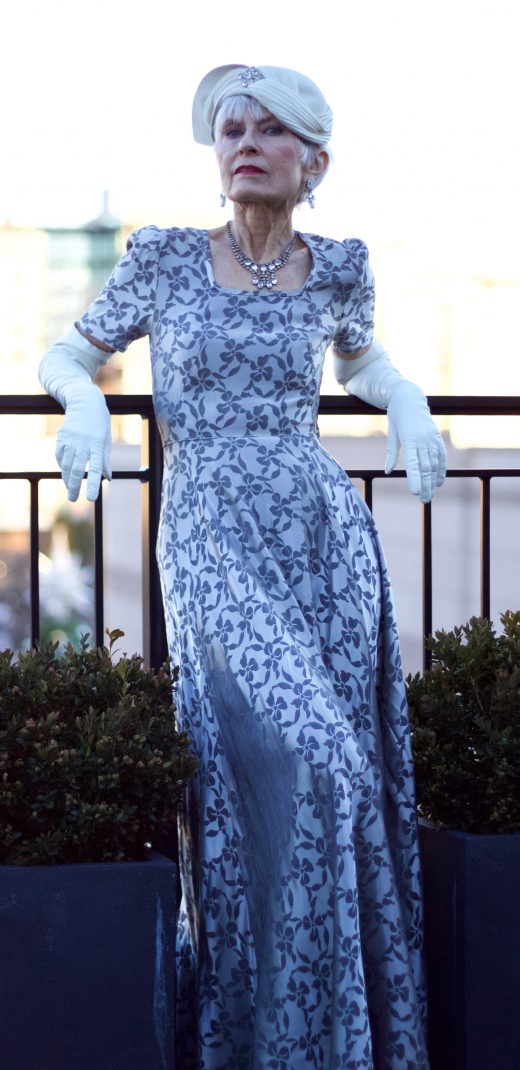 Enter the vintage silver gown and the discipline of blogging.  How could my spirits not be lifted by the swirl of its skirt and the drape of its graceful folds which cascade and embrace.  This silver beauty is one of the queens of my gown collection, and it usually graces the holidays with its presence.
My rhinestone collection has been active this season, and several pieces make an appearance on this post.  After all, this vintage white felt headpiece trimmed with satin is embellished with a rhinestone pin.  Why not mirror its sparkle and allow more glimmering treasures to share the limelight!
Long white leather vintage opera gloves add the finishing touch, along with silver heeled pumps, which show their pointy toes beneath the silver gown's abundant hemline.
I never underestimate the power of style to alter the neurons in my brain, and flip my mood from melancholy to a state of playful amusement. However, without the factor of the fervent desire to continue to blog and to create, I may not have had the motivation to peruse my closets and discover once again the magic of the silver gown.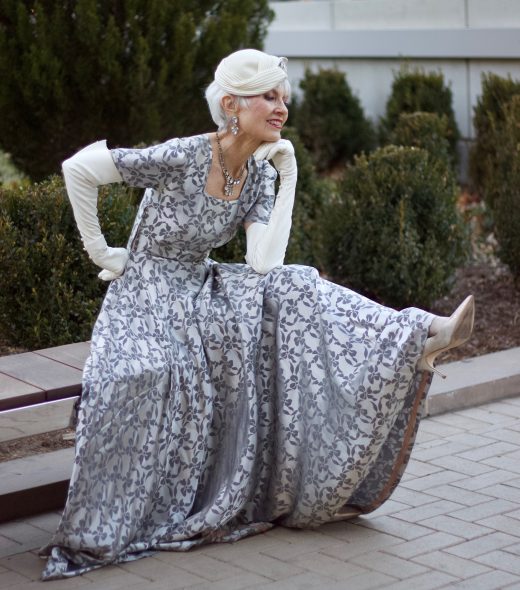 Photos By Daniel
Linking up with Catherine's #iwillwearwhatilike HERE at Not Dressed As Lamb and Cherie's Shoe and Tell Fashion Link Up HERE at Style Nudge.