The Living Room in the Vintage Burgundy Dressing Gown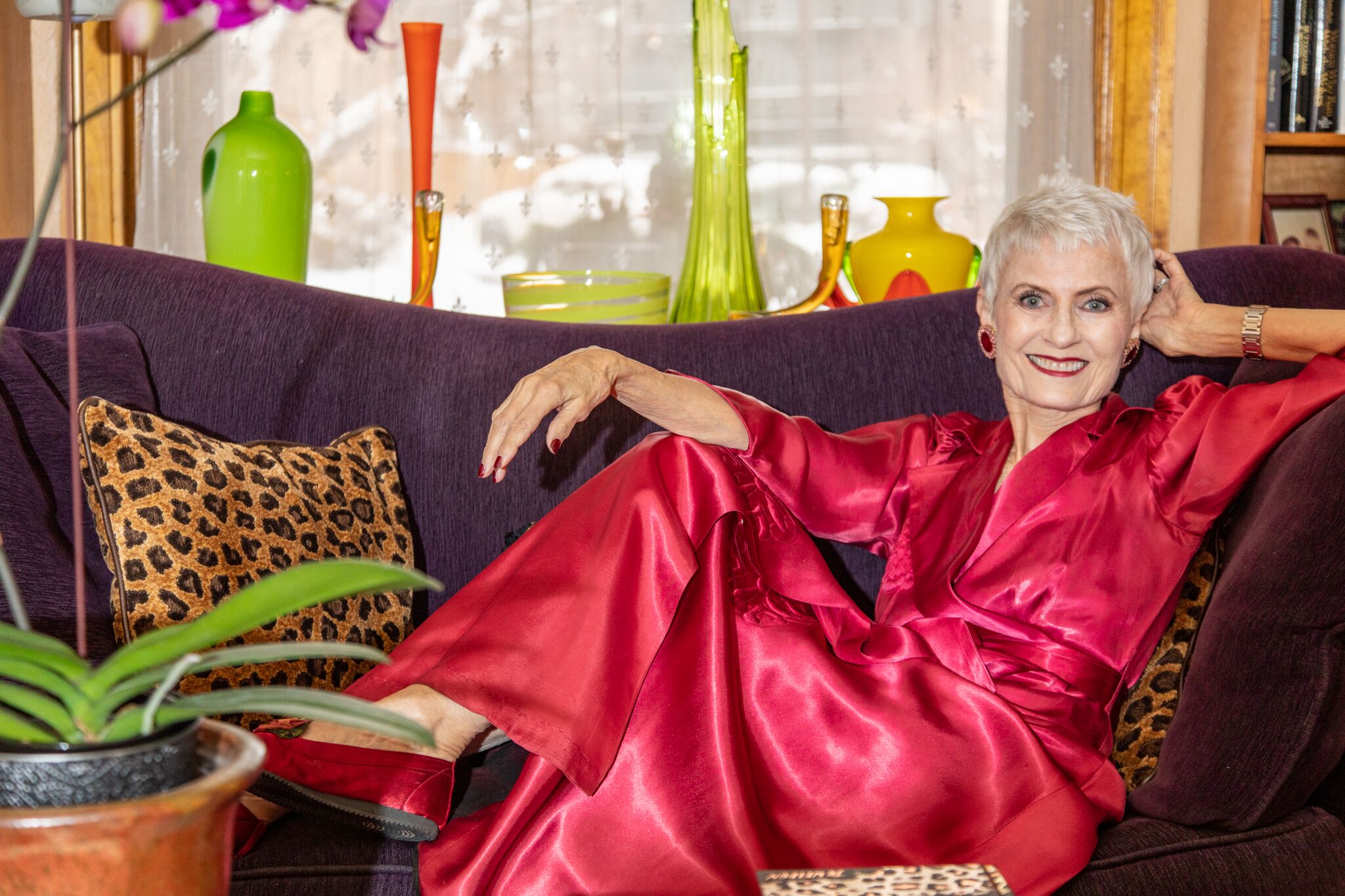 I spend most of my time in the living room. The colors have evolved into purples, shades of red, pink, and green, and of course, leopard print. I love to be surrounded by books, art, and hats. And I always have an orchid on the vintage coffee table that lives in front of the purple couch.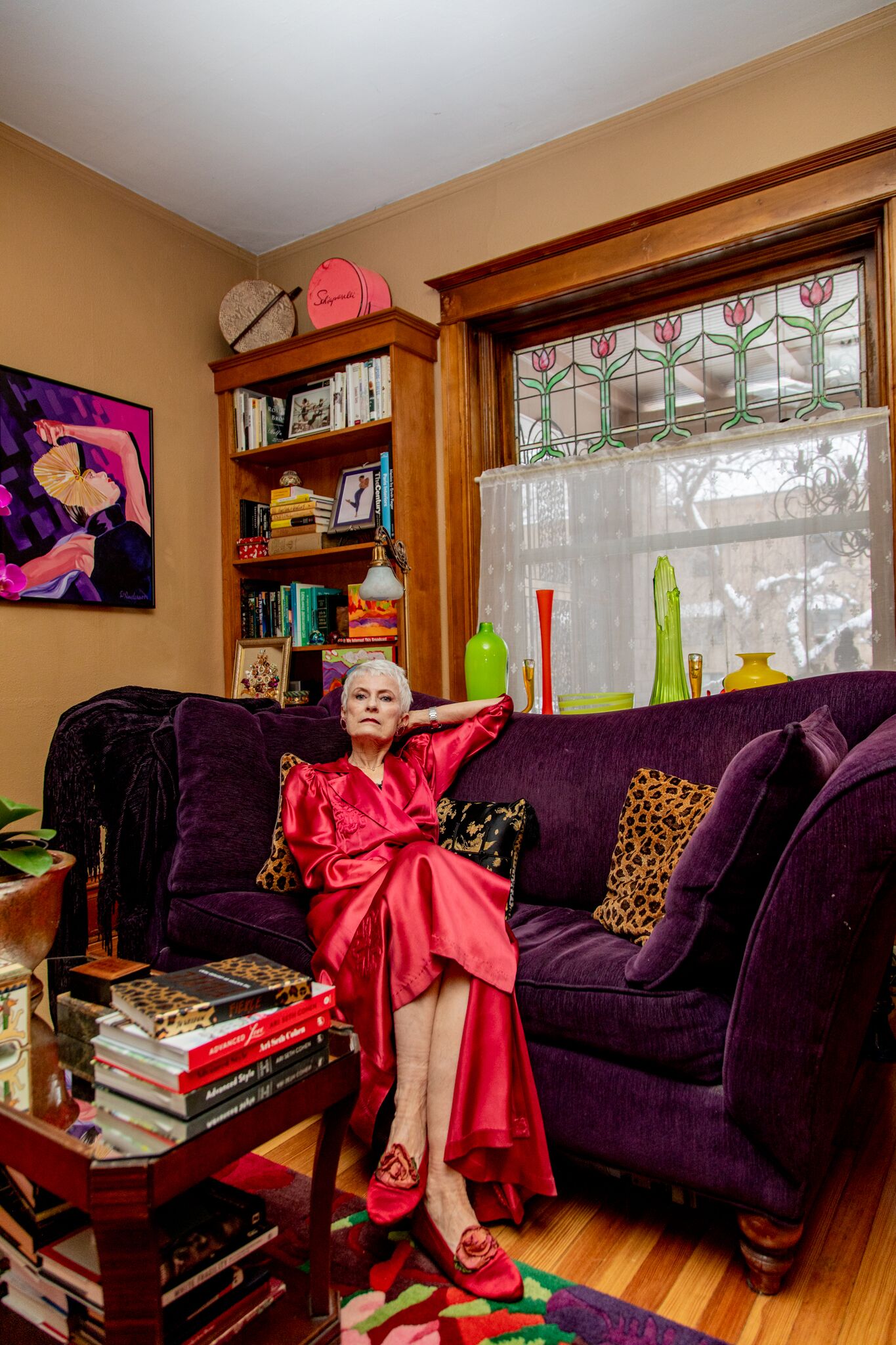 I don't really have a style that I adhere to. I live with what I have collected over the years, what I love, and what makes me feel good. The stained glass window above the purple couch is original to the house, which was built in 1907. That's a lot of years of blooming tulips who have seen a great deal of life, including mine since 1989.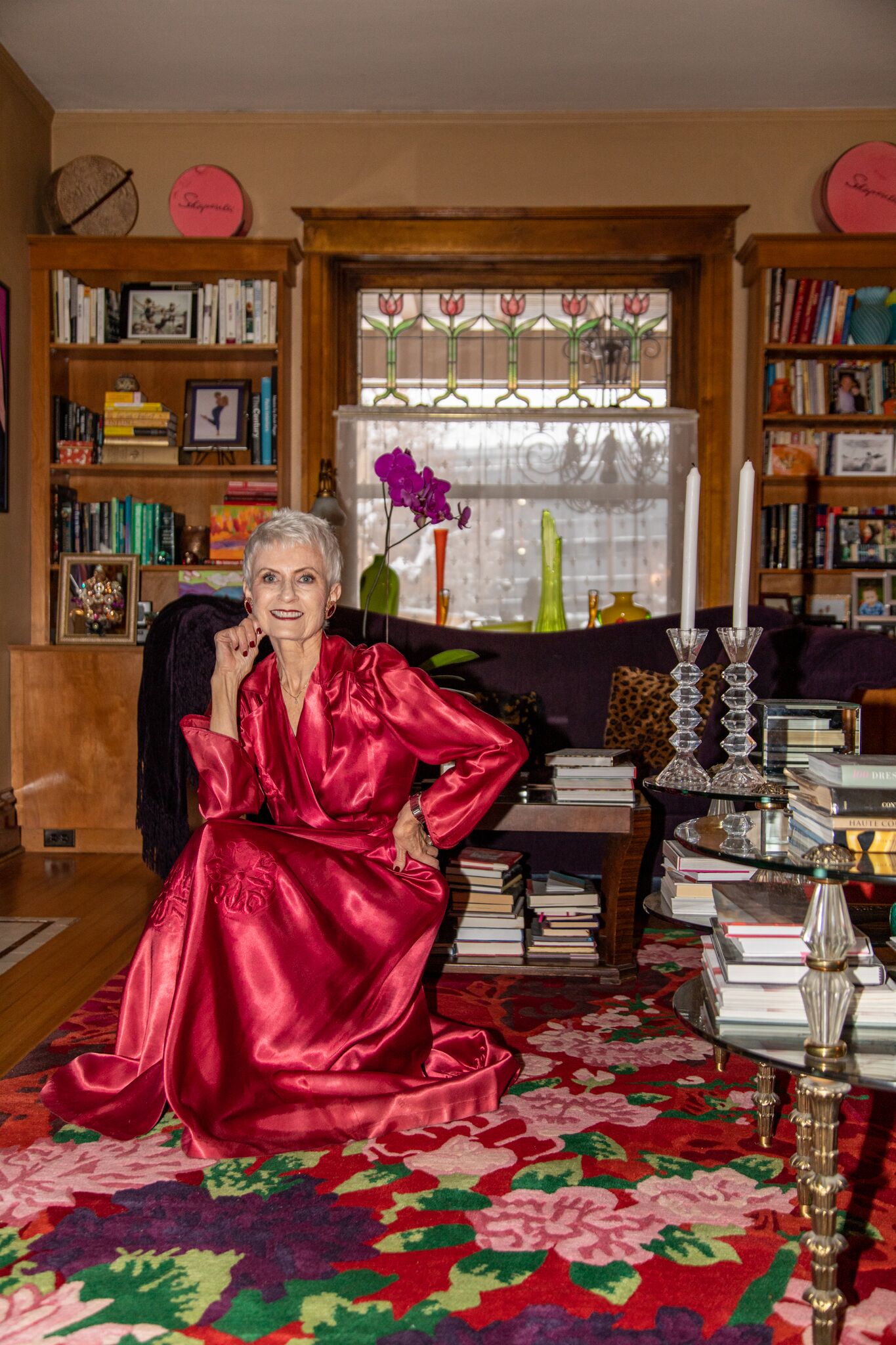 The floral rug grounds me and provides warmth, both esthetically and physically. My daughter Camille's dance photos float above me on the shelves to my left. What would my living room be without hat boxes? "Lifeless and barren" would be the correct answer!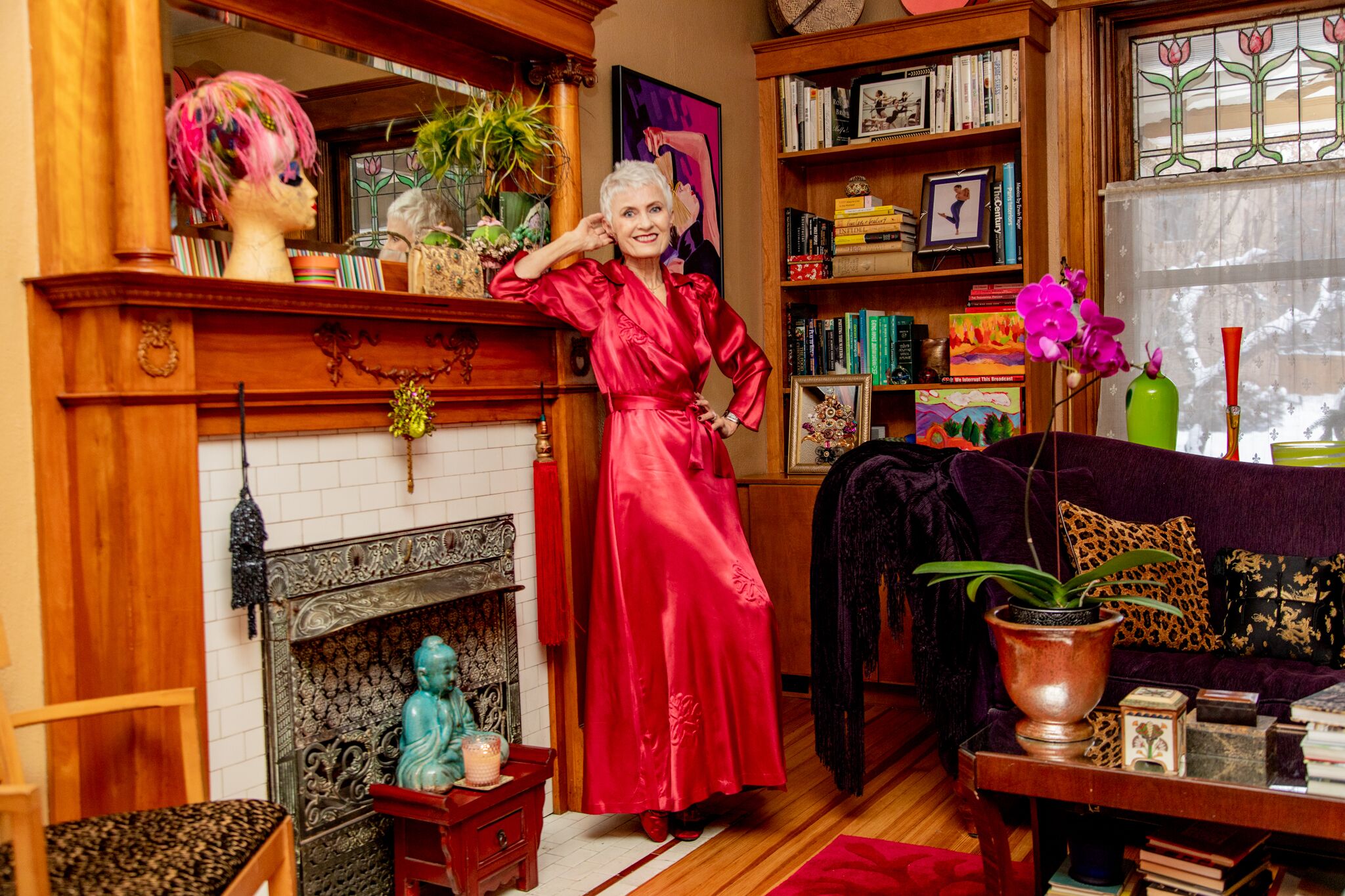 The pieces placed on the fireplace mantel reflect my love for headwear, along with found and gifted objects. Memories are held within most everything in my home, and living with them is comforting and peaceful.  I'm always adding and subtracting as the years pass by. It is a process that I now know is lifelong, like the evolution of my style.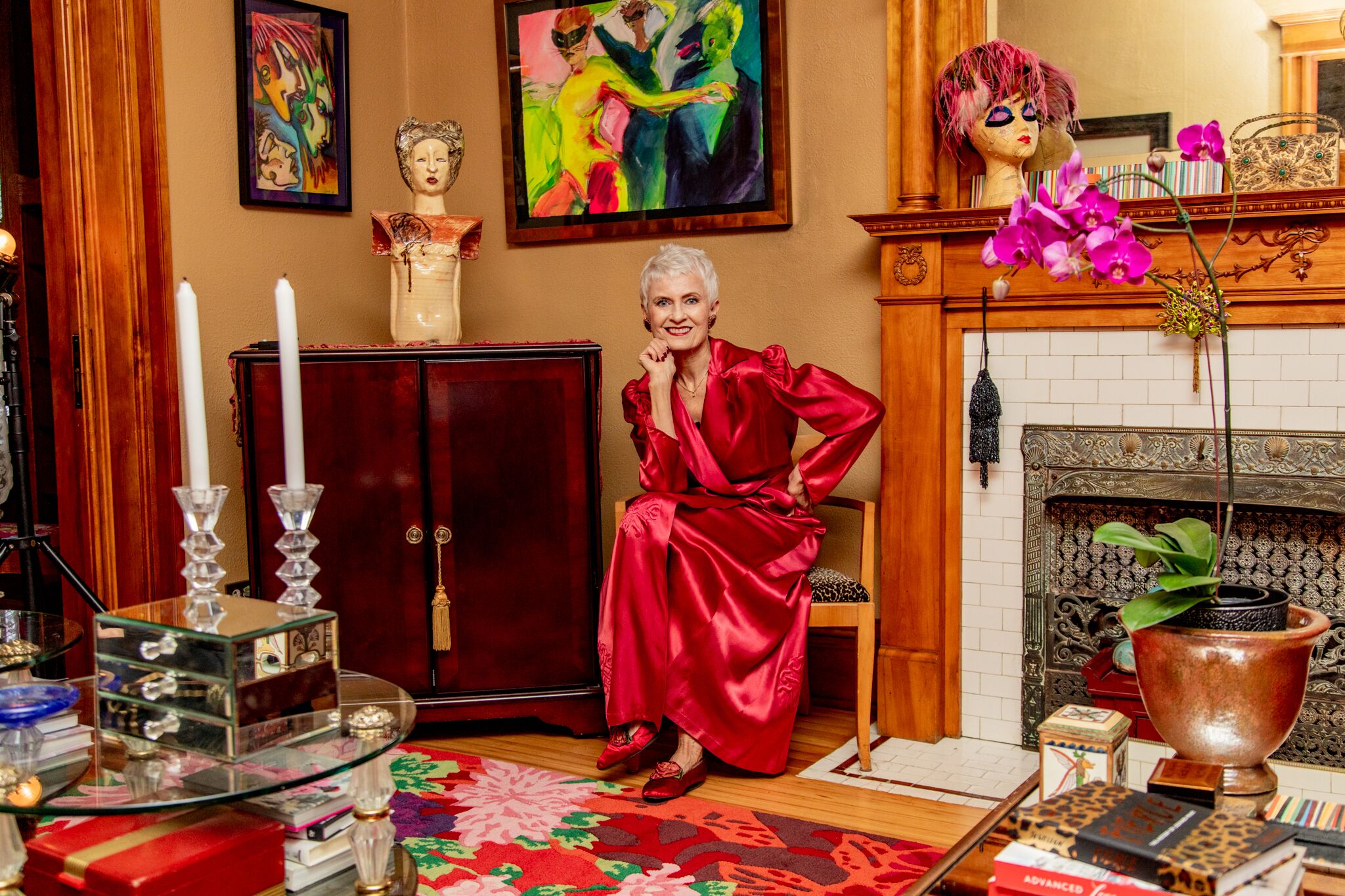 I'm wearing a vintage silk satin dressing gown that I found at an estate sale many years ago. The vintage floral embellished satin slippers were also estate sale finds. Most everything in my home is second hand and treasured. A lifestyle that began in the 1970s and is even more important now, in the midst of the reality of climate change.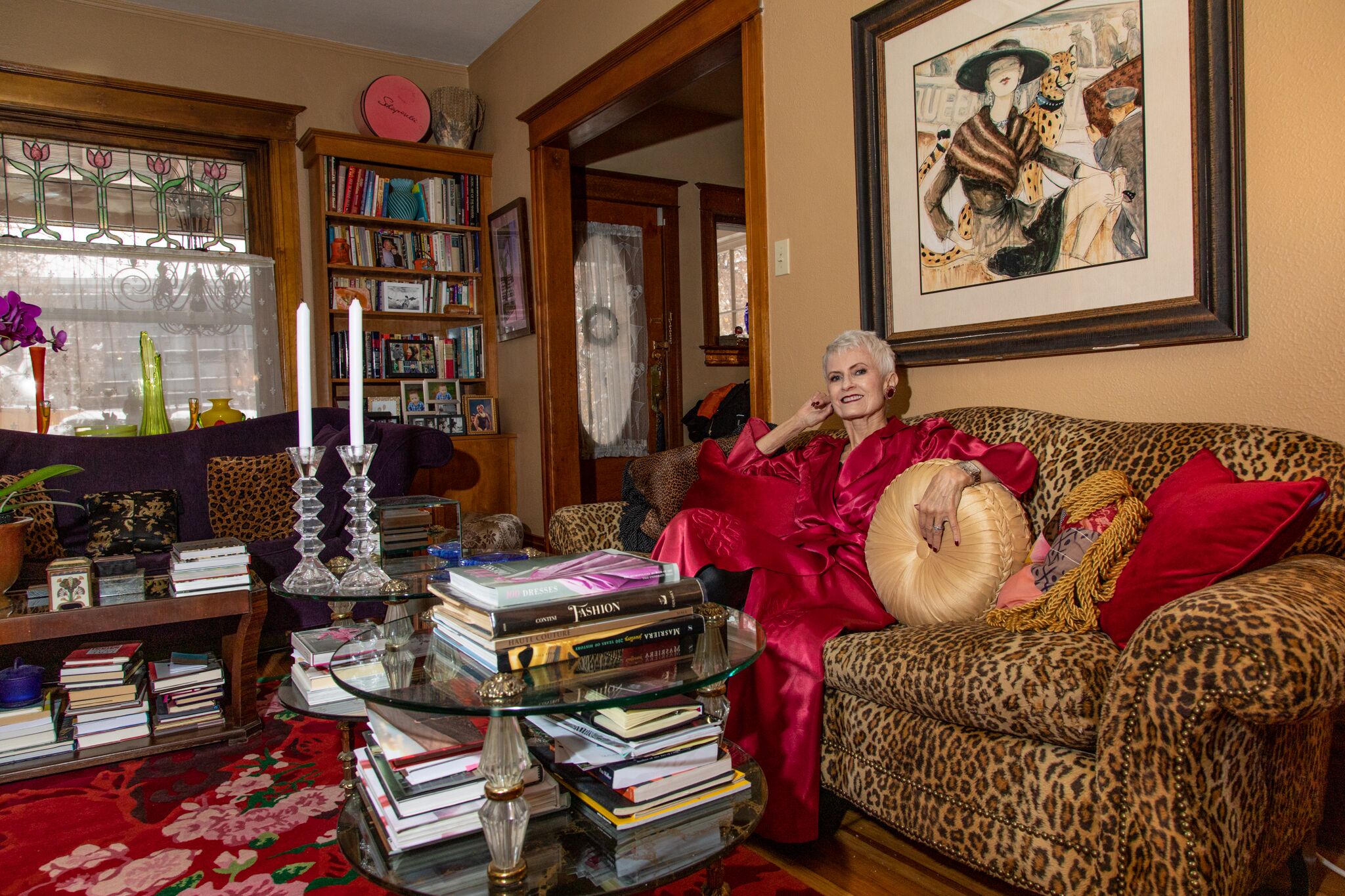 The vintage glass Hollywood Regency tables in front of the vintage leopard print couch hold cherished books that I can grab at a moment's notice. This is where I blog, and read, and live my life the majority of the time when I'm at home. My office is a leopard couch and my desk is a glass side table.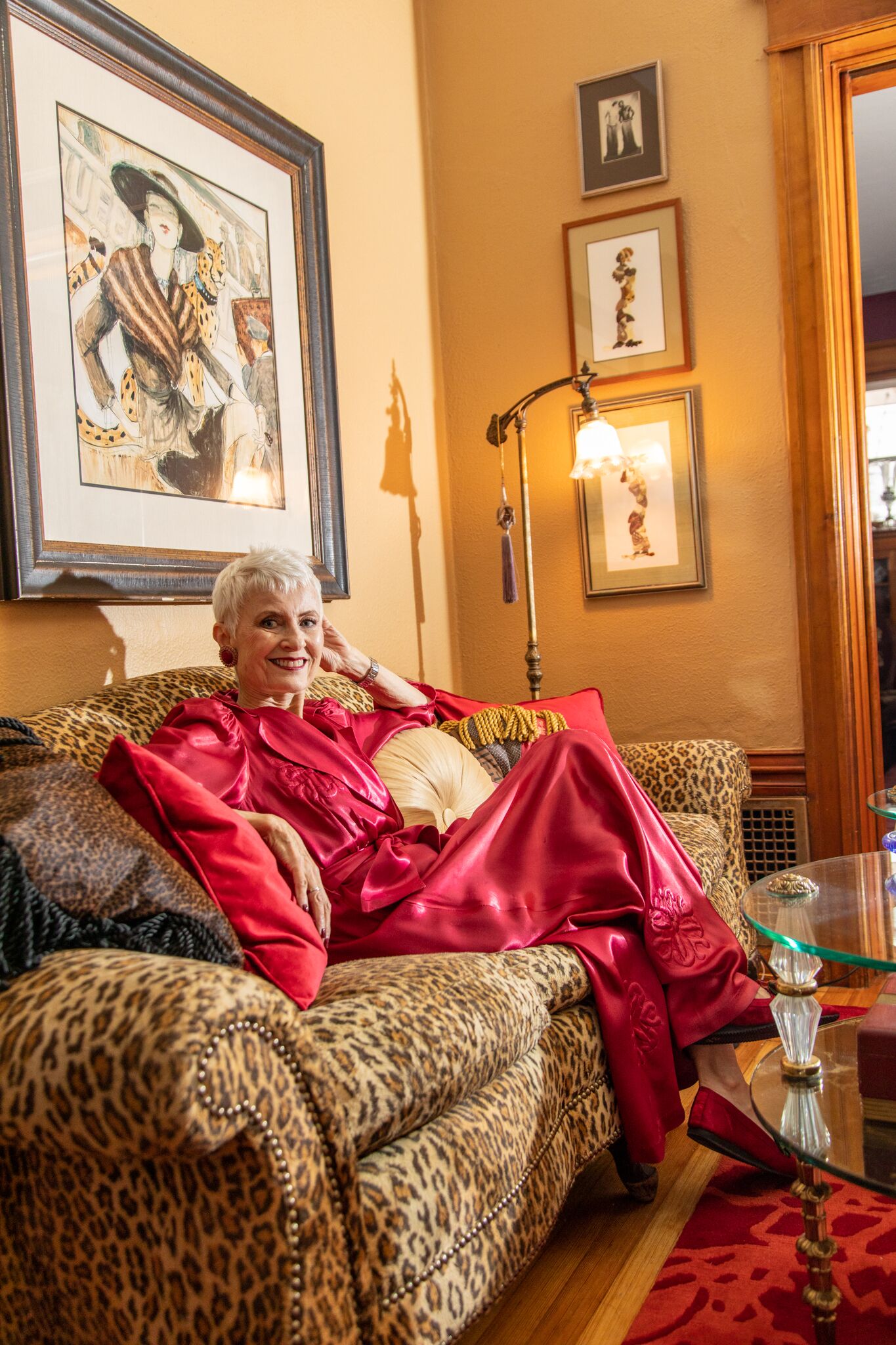 Photos by Nicole Marcelli
Posting photos of my home at times brings feelings of vulnerability. This quality or state of being has been intermittently true for me since I began blogging in 2010. Research professor Brene Brown states,"Vulnerability is the birthplace of innovation, creativity, and change." So why stop now!