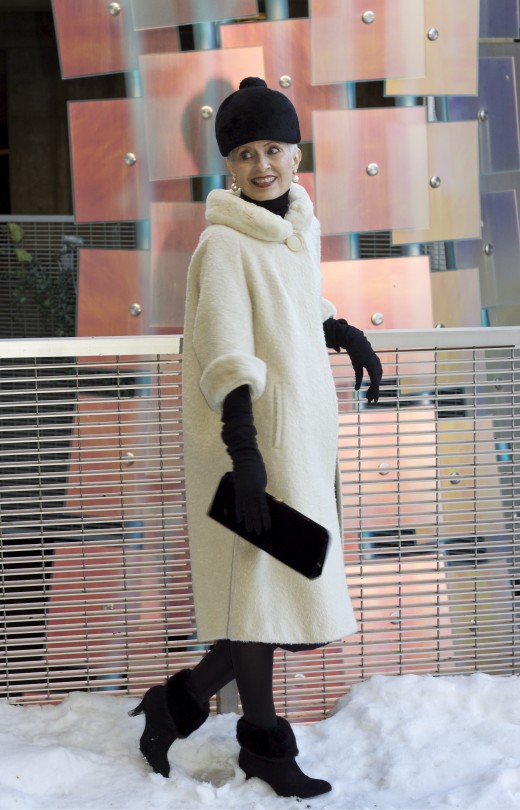 Dan's back and his mother is doing better.  He comes from resilience and longevity, and he brought all of that energy to our journey to the periphery of the Denver Botanic Gardens HERE on the day following a snow storm and a brief cold spell.  The temperature allowed for the uncovering of layers in winter.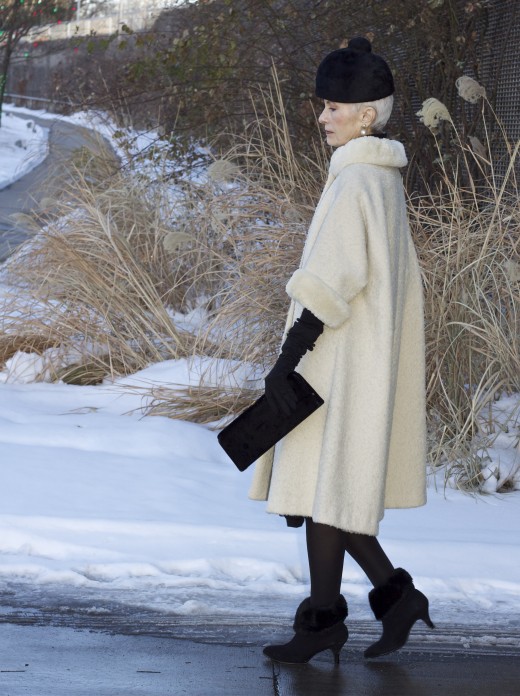 I chose to wear the black vintage hat that I discovered at Off Broadway, the NYC boutique that was owned by the incredible Lynn Dell Cohen, featured many times on Ari Seth Cohen's Advanced Style HERE, who died this past year.  The drapey skirt that best provided the silhouette for today's ensemble was also purchased at Off Broadway during that same NYC visit.
I wear both pieces in Lynn's memory, as my thoughts turn to all of the people in my life who have left, as I continue to move forward carrying the extraordinary gifts that have been given to me during their lives here on earth.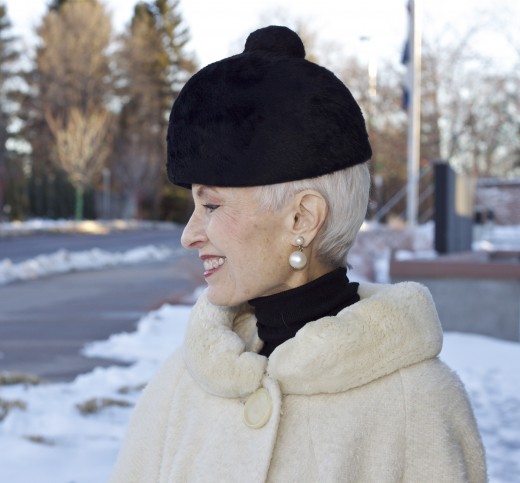 The holidays tend to magnify all feelings and thoughts across the continuum.  From the sadness of loss to the appreciation and recognition of all that is new and brings me joy.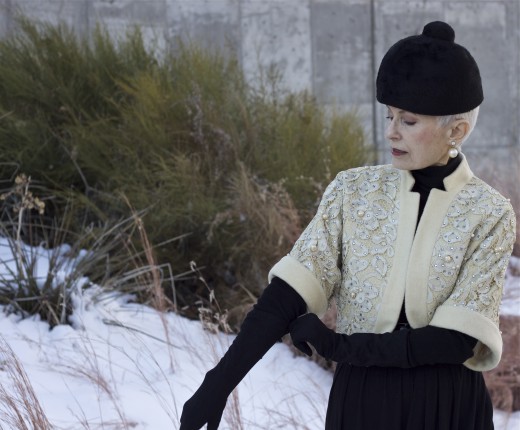 Recognizing and removing one layer brings forth that which is hidden from view.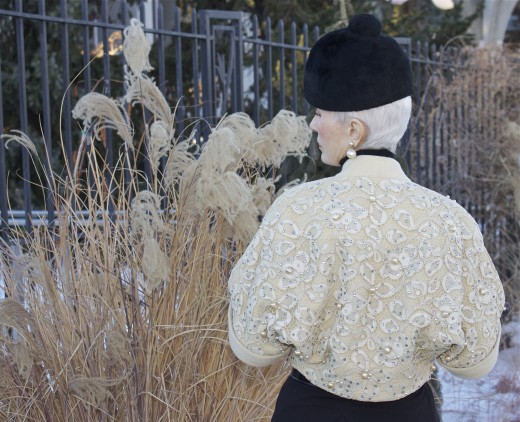 I look at it all, from the front and from the back. I examine that which sparkles and all that touches the wounds that lie deep within my heart.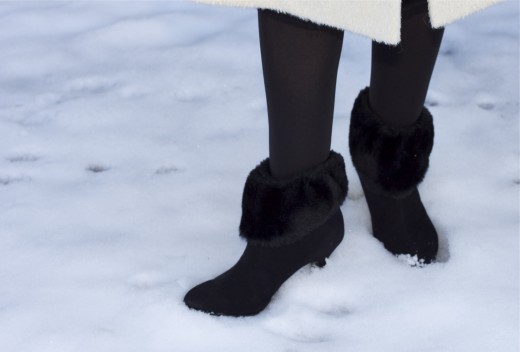 Somehow the stark chill of the air and the beautiful white of the newly fallen snow invite introspection. The short days with the early sunsets that silently fall into the Rocky Mountains in the distance as darkness descends and envelops my world.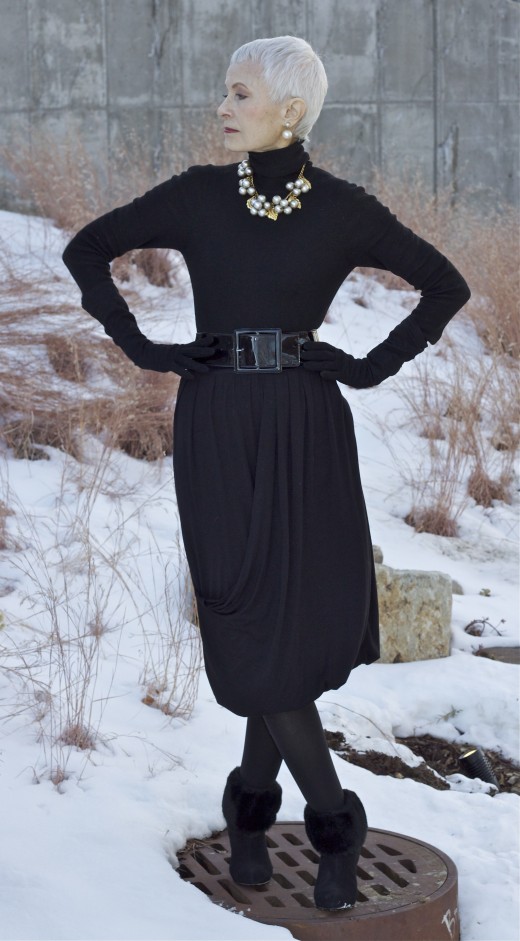 Photos By Daniel
I'm taking it down to the final layer for today, knowing that tomorrow could reveal another profound or subtle insight or opportunity to stretch.  Every morning I ask myself upon awakening, "What will happen today that will bring me a sense of wonder?"  I'm never disappointed, even in the worst of times, if I'm open to recognizing the little miracles when they occur.
Vintage white wool coat with faux fur trim, vintage pearl earrings, vintage long black gloves, vintage black suede heeled booties with faux fur trim and vintage black suede clutch – estate sales; vintage black hat and black drapey skirt – Off Broadway Boutique; vintage winter white jacket embellished with sequins and pearls – holiday market; black patent leather belt and black turtleneck – consignment shops, vintage pearl and gold necklace – Carolyn Fineran's Gypsy Collection, Etsy HERE.
Linking up with Patti's Visible Monday HERE, Catherine's #iwillwearwhatilike HERE, and Cherie's Shoe and Tell HERE.