Lonnie Hanzon And The Wizard's Chest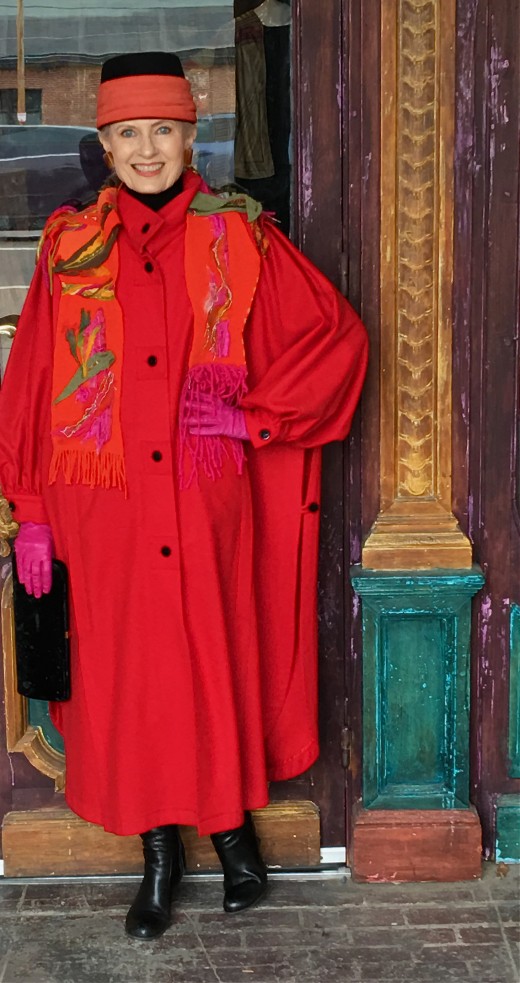 Over the past weeks my photographer Daniel has been spending precious time with his 103 year old mother who has been admitted to hospice in Wisconsin.  My thoughts have been with him frequently as he moves through this painful and difficult process. I miss him as a friend and as the talented artist that I collaborate with weekly.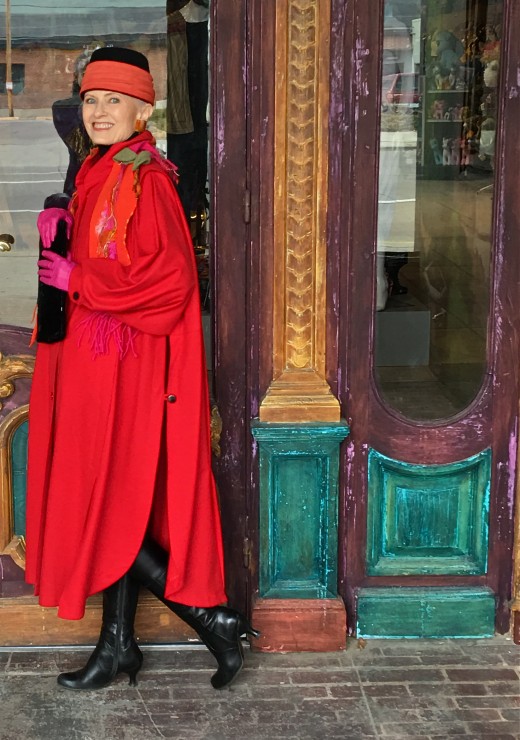 However, the show must go on, and my daughter Camille was kind enough to join me at the new Wizard's Chest HERE, which opened recently at a new location.  With phone in hand, she shot photos for today's post, as we took a quick tour through my friend Lonnie Hanzon's latest project.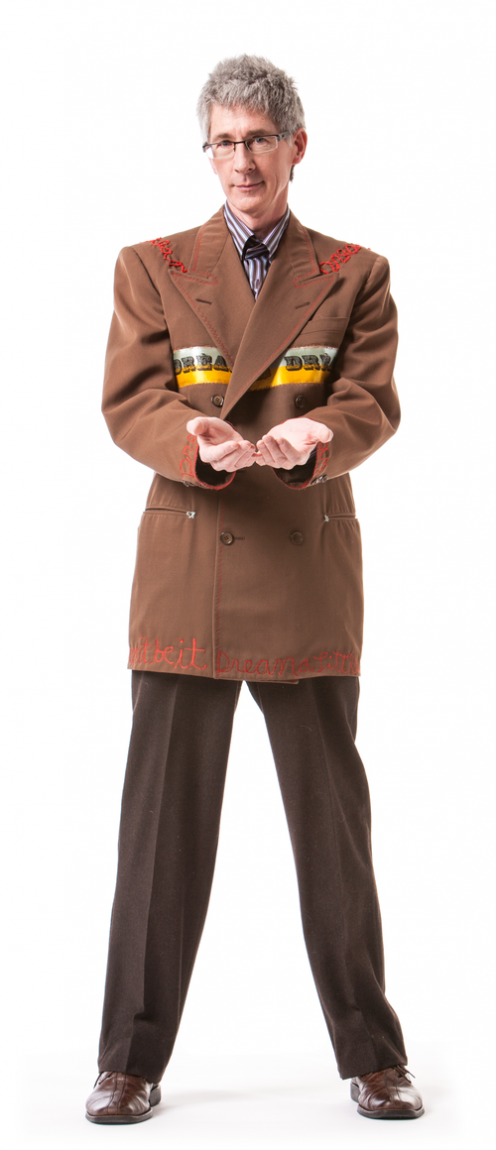 Artist, designer and Denver icon Lonnie Hanzon HERE has been with this magical toy store and costume shop over the past 30 years.  After all, "Lonnie has made a career out of being a master storyteller through his art installations. Clients around the world call on Lonnie when they need their story brilliantly told through unexpected, entertaining visuals."…Lonnie's website.
Lonnie's work is as charming and fascinating in the new location as it was in its original incarnation.  His glorious signature style is once again displayed, as it has been in several public art installations across the city, and in various places around the world.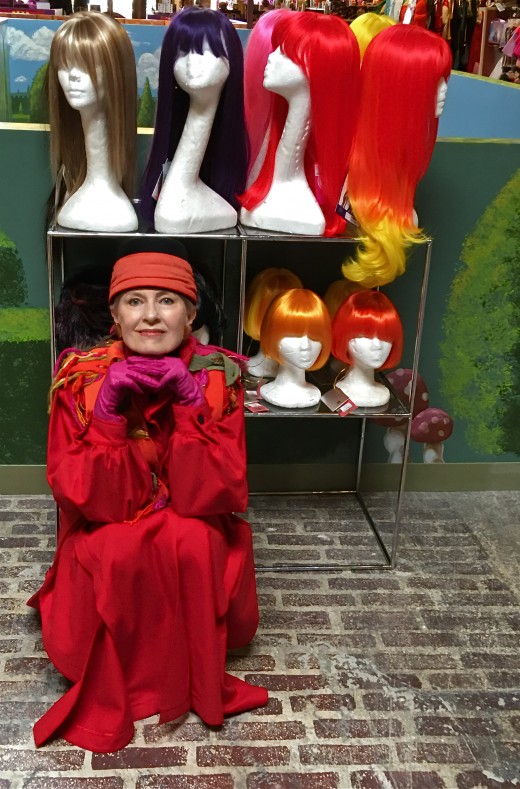 The store, which is currently owned by Kevin Pohle and Brad Brickley, is filled with costumes, games, toys, gifts and so much more.  On the main floor I mingled with just a few of the colorful wigs which populate one of the costume areas.
The magic of the store brings back memories of when I first met Lonnie.  Beginning in 1982, my hat shop carried his line of jewelry.  My personal jewelry collection includes some of his beautifully made pieces from that era!  He remains as warm, supportive, creative, brilliant and intriguing as I found him to be on our first encounter.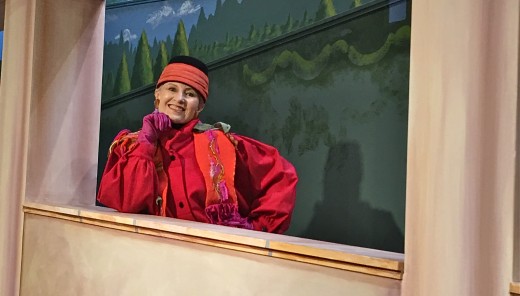 The wall of the ramp which leads to the basement has been painted to depict a hedge maze, with mythical creatures, flower filled pots, arches and other ornamental/architectural structures.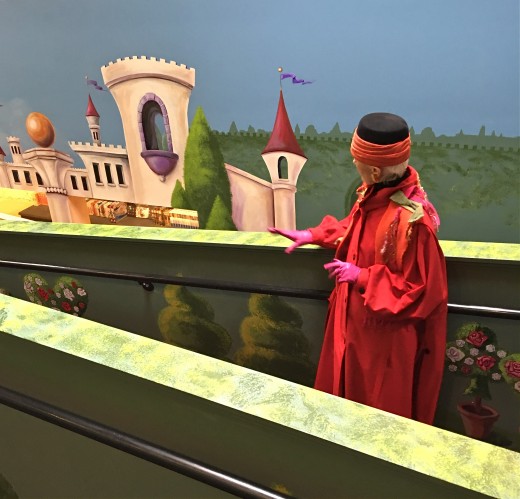 A decoratively painted castle off in the distance can be viewed from the ramp.  The photos in this post are just the tip of the iceberg of what there is to see throughout the store. See more pics of the magical kingdom in Westword's piece HERE.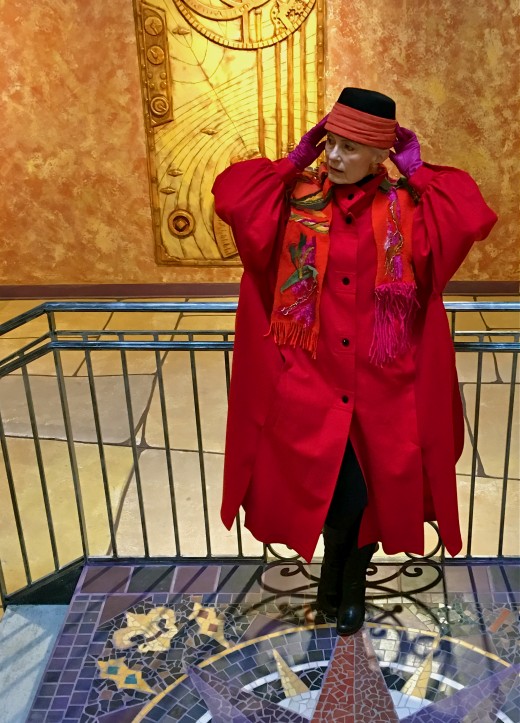 The mosaic landing at the bottom of the stairs and the art covered wall as background make for perfect posing possibilities for the red coat which has the capability to create many silhouettes.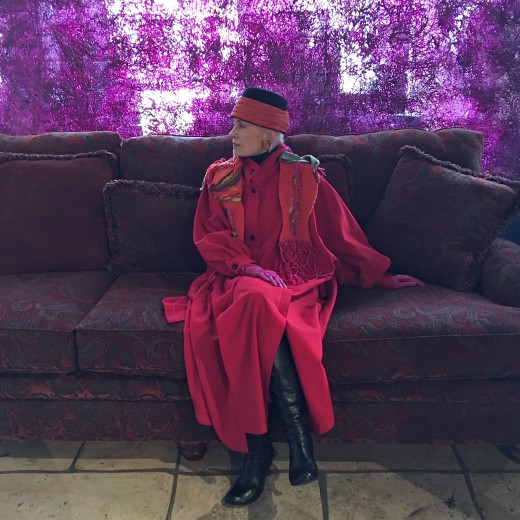 Photos By Camille
At the front of the store near the door is a luxurious purple couch framed by purple splatter painted curtains.  After touring the Wizard's Chest's new location, I appreciated a space to breath and take in the wonder of the fantasyland that has been created at 451 Broadway.  I will be back soon for more!
Red vintage coat – purchased during my friend Annie's moving sale, vintage black fur felt fez with red suede trim by Patricia Underwood – my hat shop 1980's, handmade embellished multicolored scarf by fiber artist Karen Shields of The Loving Ewe HERE – art fair, vintage earrings – estate sale, black turtleneck – consignment store, tall black boots by Fluevog – retail.
Linking up with Patti's Visible Monday HERE, Catherine's #iwillwearwhatilike HERE, Cherie's Shoe and Tell HERE and Anne's 52 pick-me-up HERE.