The Hand Pleated Scarf by Yuh Okano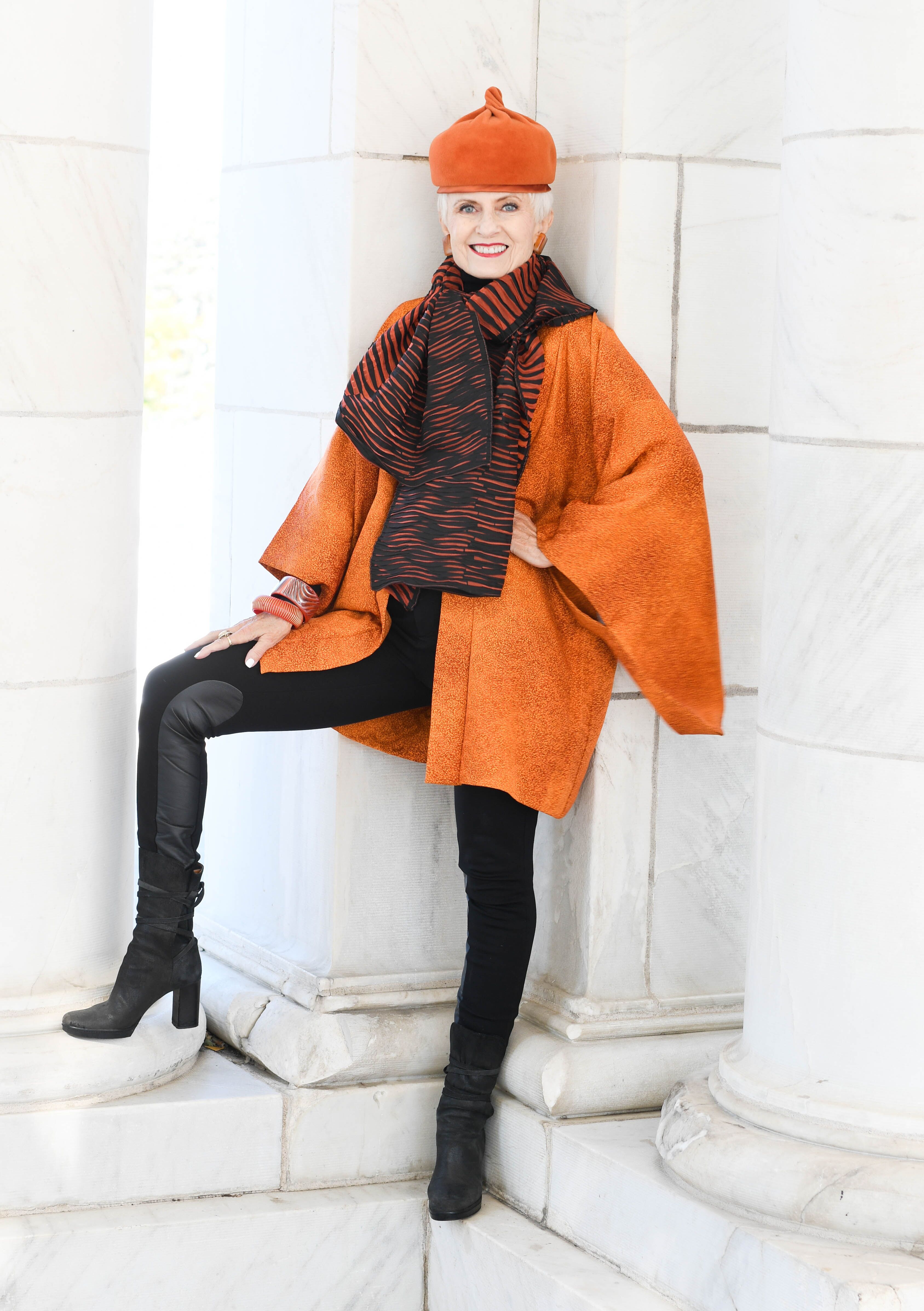 Today I'm featuring the gorgeous hand-pleated scarf with devore stripes by textile artist Yuh Okano, who I met during my most recent trip to NYC. She was showcased along with a total of 12 female designers with over 100 years of experience at The New York Collective Show located in the Bryant Park area of Manhattan.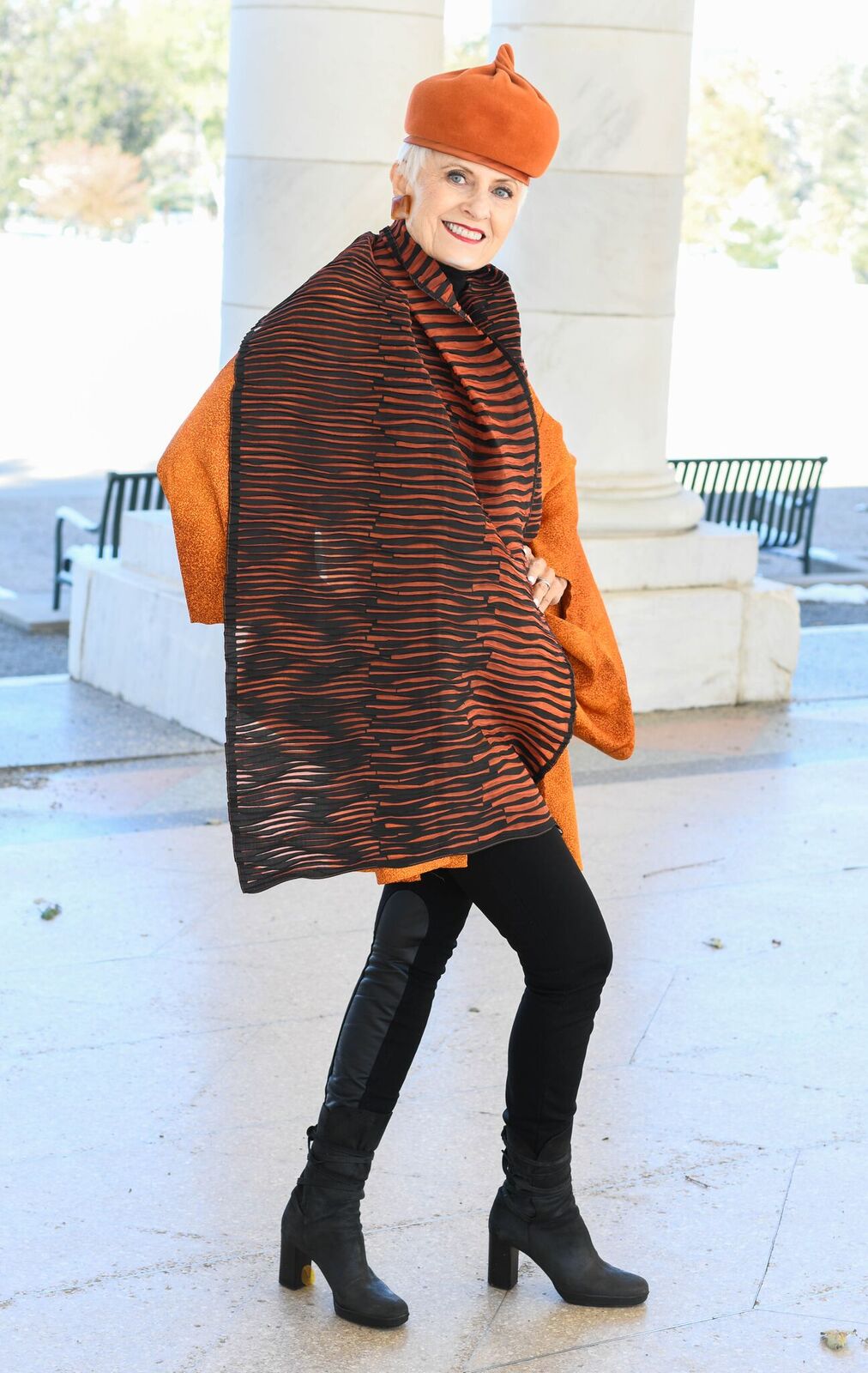 Hand-dipped in a two tone dye, the scarf beautifully drapes and folds organically, and can be worn in a multitude of ways. I love its distinctive elegance and rich color, which harmonized with my orange kimono and "hershey kiss" shaped vintage felt hat.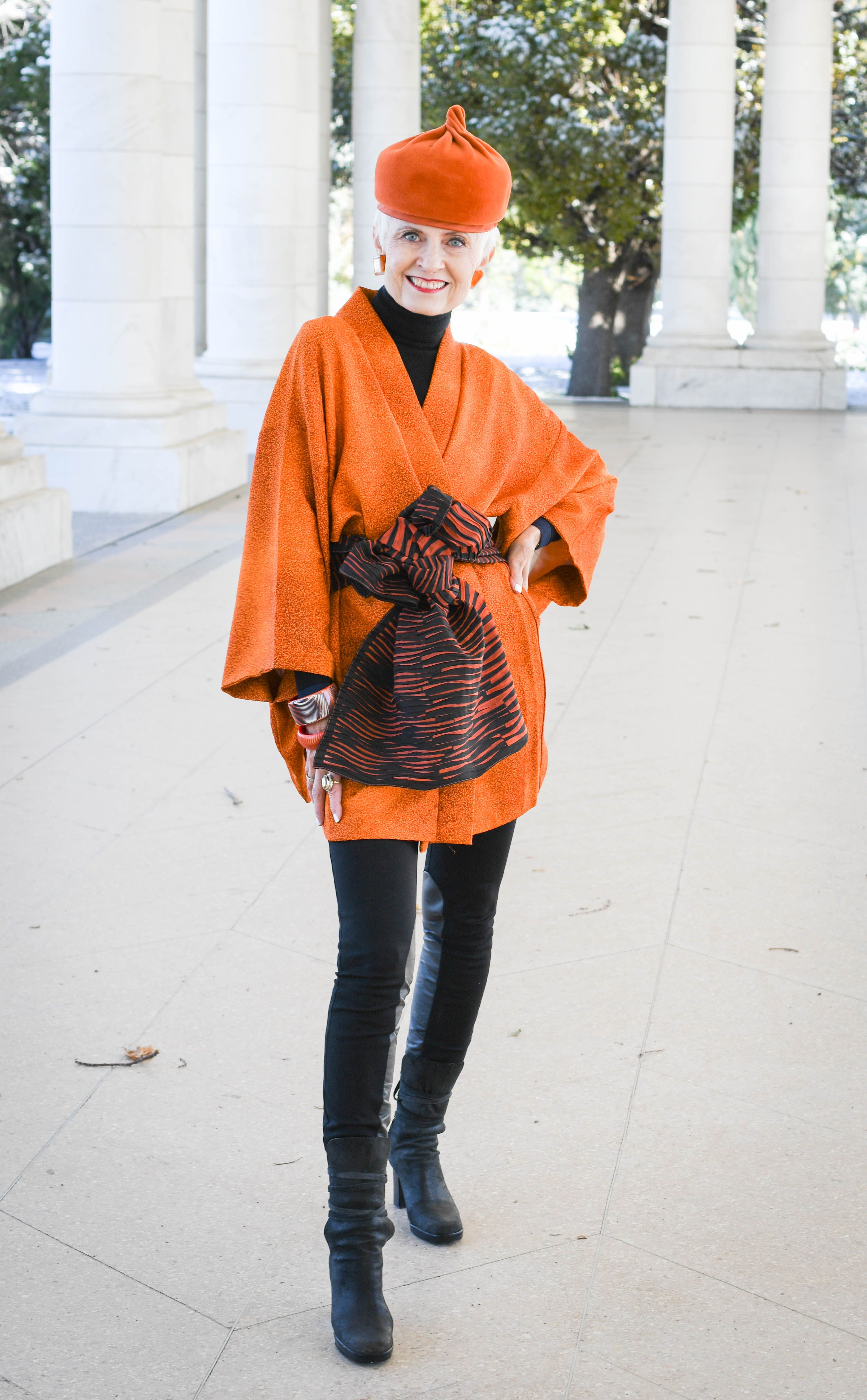 This piece of handmade wearable art looks great featured around the neck or waist.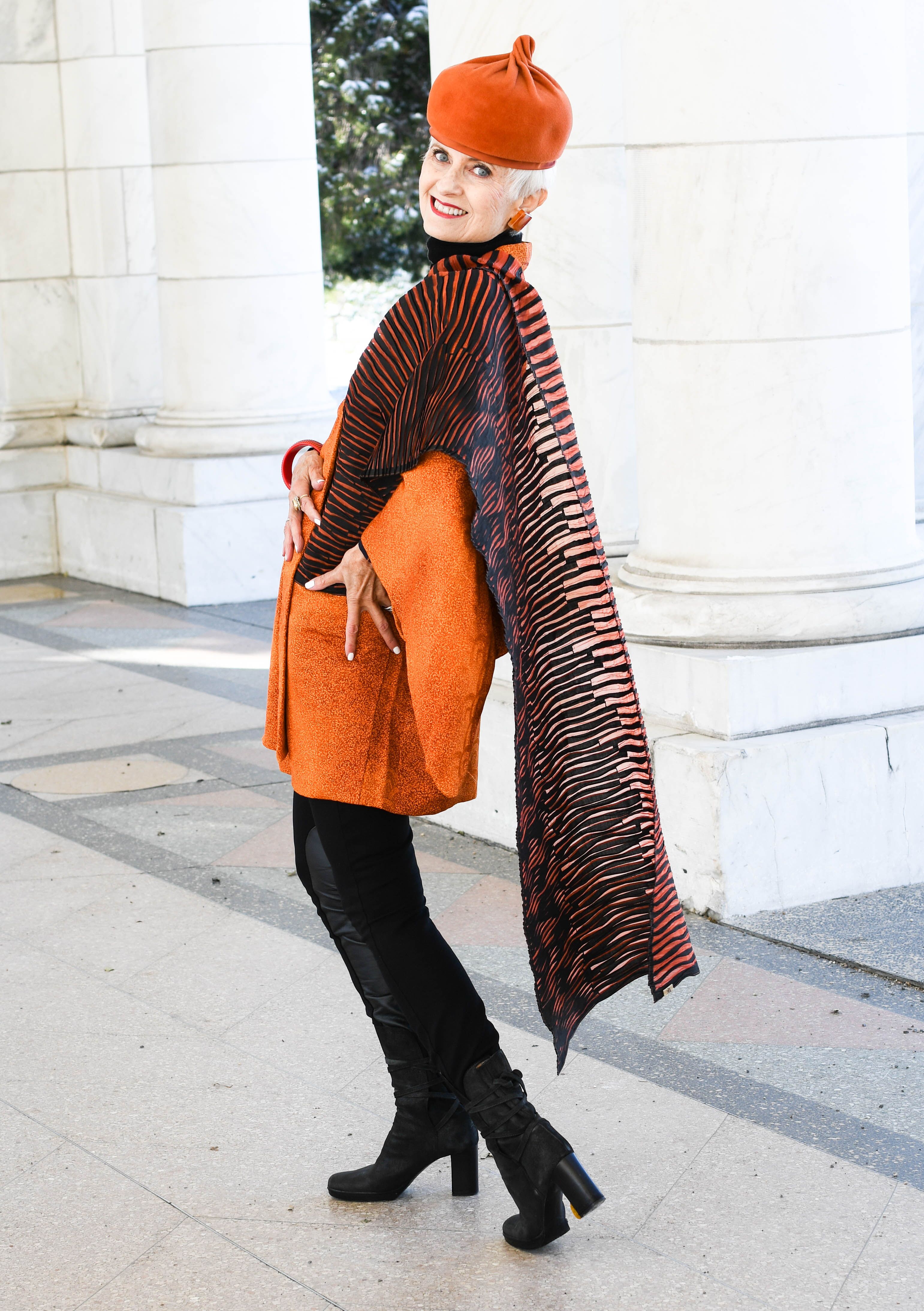 Or dramatically draped over one or both shoulders.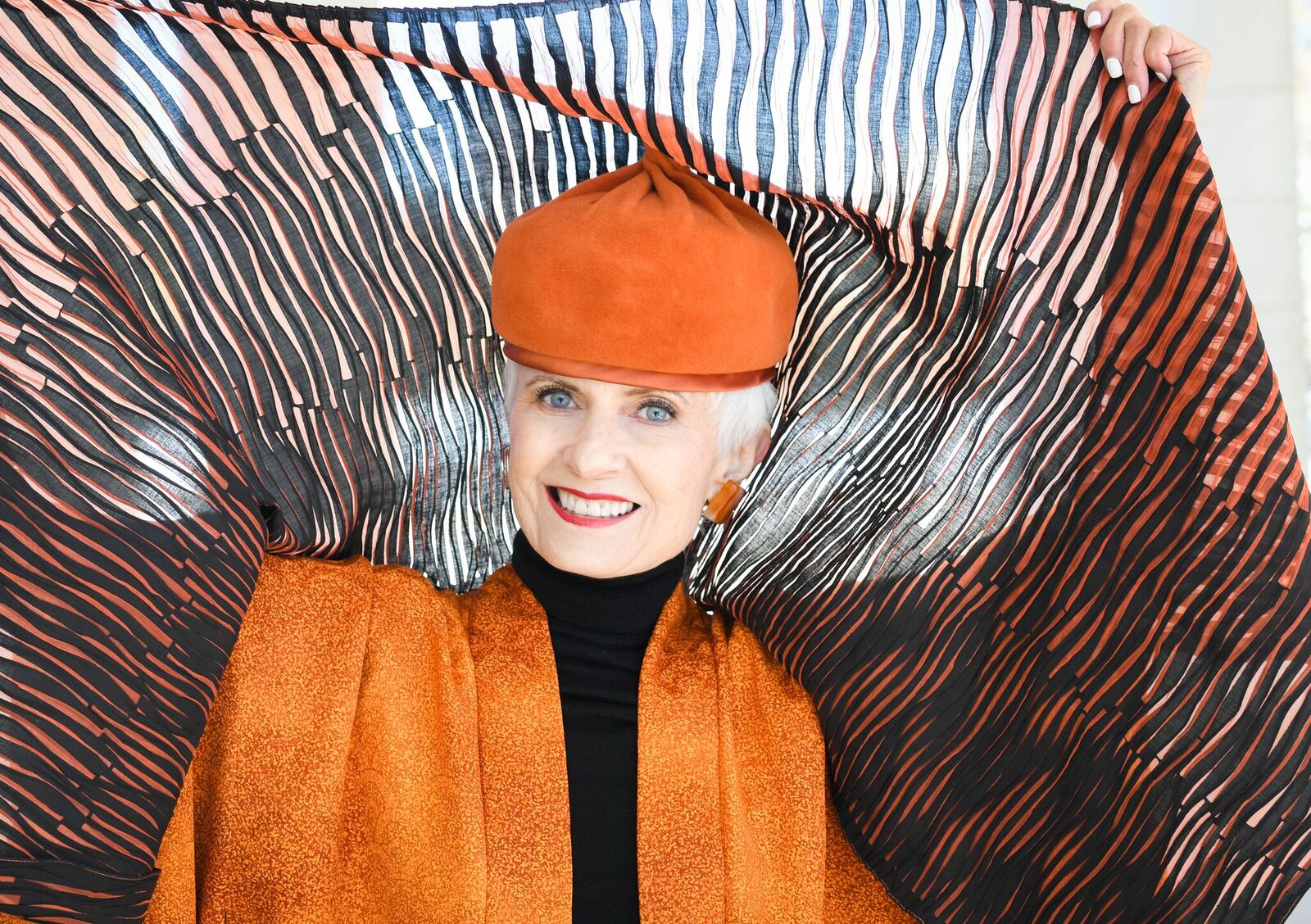 Photos by Daniel
A face framing close-up reveals the intricate, semi-transparent stripe pattern which is produced by using a devore technique. This gorgeous piece of artisan created artwork is now an important part of my scarf collection from this day forward! It reflects my current focus on slow and sustainable fashion.
Linking up with Patti's Visible Monday HERE at Not Dead Yet Style and Catherine's #iwillwearwhatilike HERE at Not Dressed As Lamb.