Hat Attack #76 – Vintage Dior Turban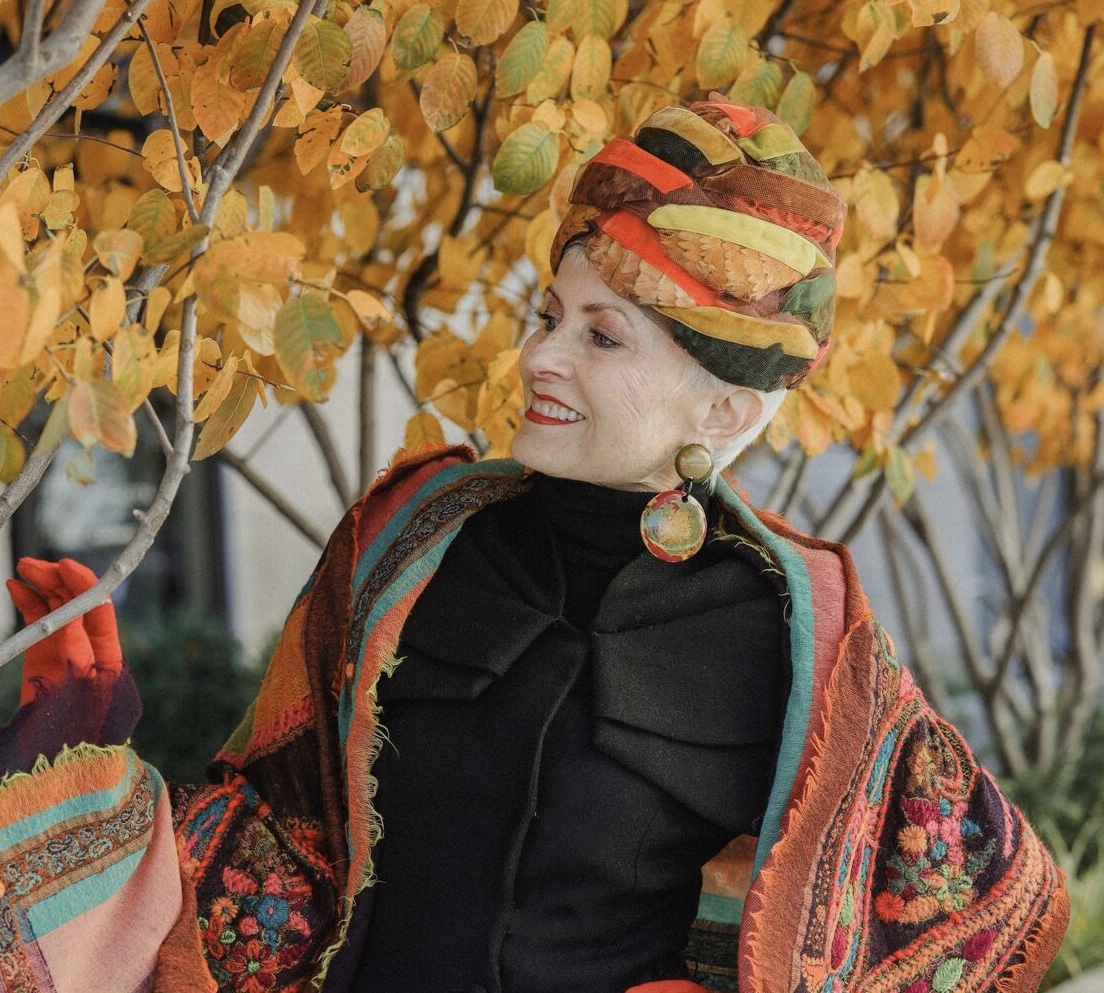 November's Hat Attack is a vintage Dior turban which has recently joined my accidental Dior hat collection. Over the years I have been gifted several additions to this growing group of residents in the hat room, and I've found some myself at estate sales and vintage shops. This multi-colored beauty is perfect for fall, and happened to pair perfectly with these statement earrings that have been waiting for an outing and this embroidered scarf which I discovered at a flea market.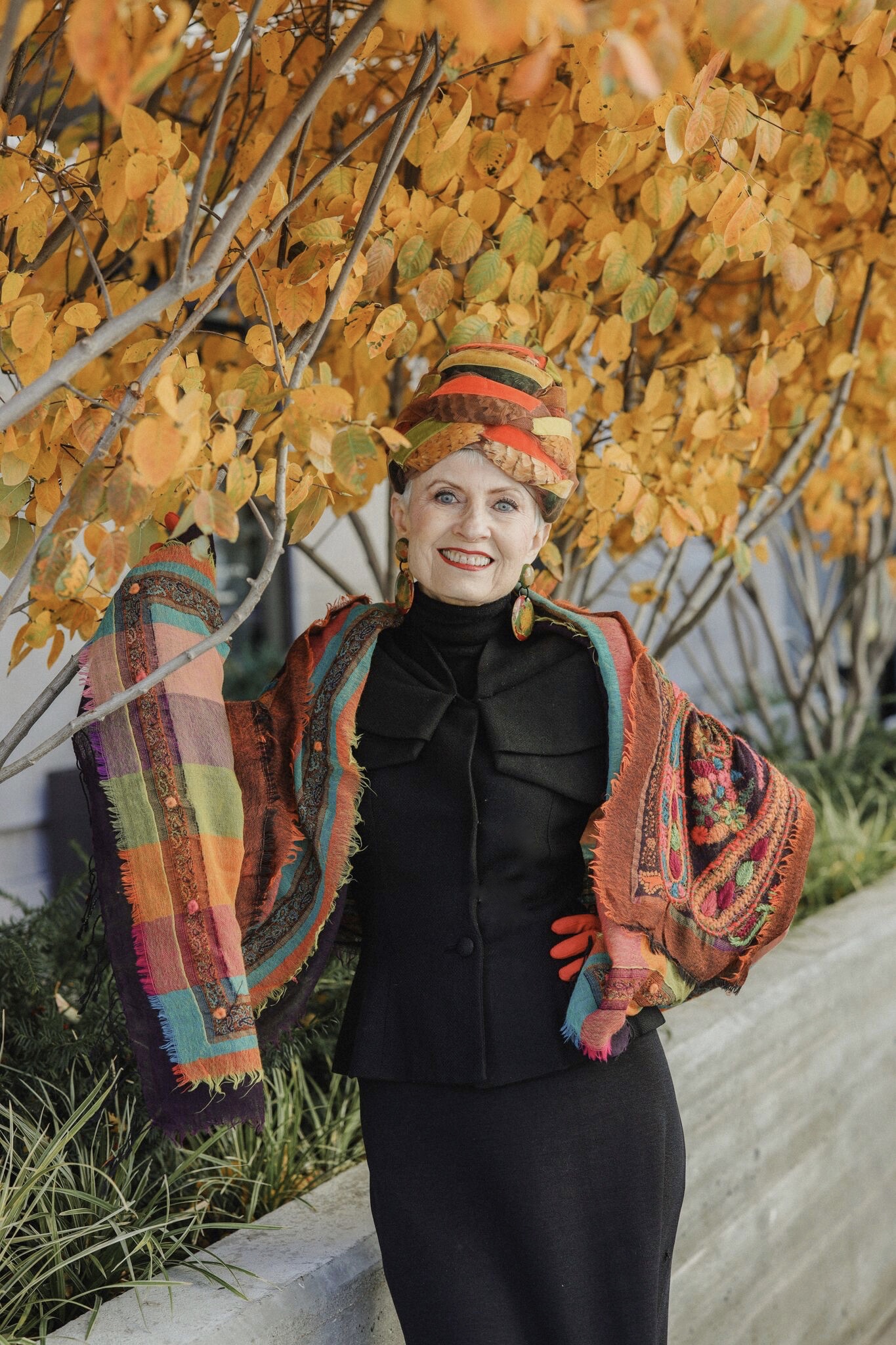 It's time to bring out the gloves from my vintage collection, and all the chosen accessories for this post reflect the colors of the autumn leaves on radiant display throughout the city. This is my favorite time of the year, as we transition into winter and the season of layers and my treasured winter coats and felt hats.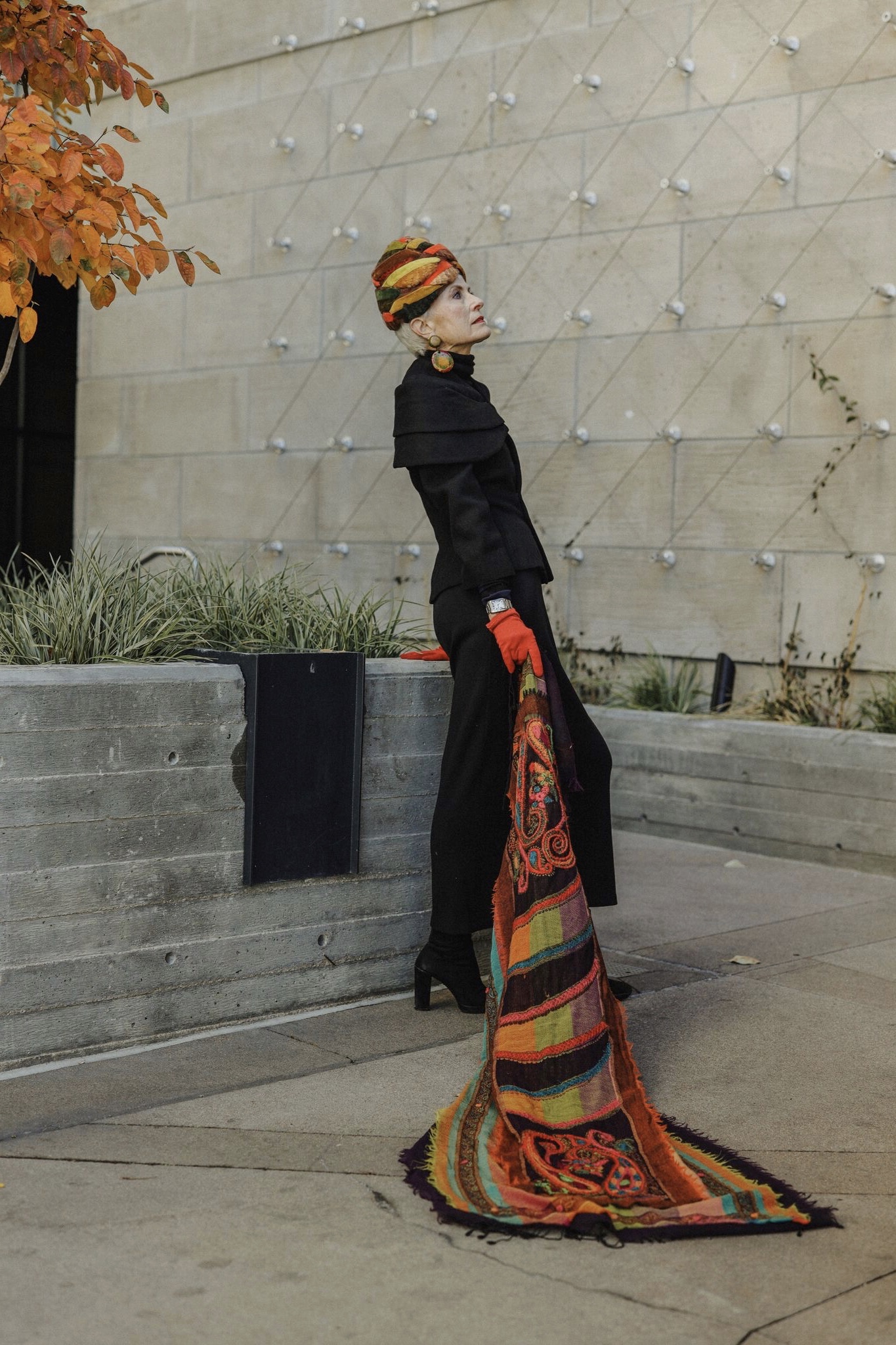 Photos by Nicole Marcelli
The link-up that has always accompanied the Hat Attack series has presented technological problems. Hopefully I will master the realties of its new rendition. Any thoughts on whether or not I should continue with the link-up? I haven't put adequate energy into growing this component of Style Crone. I'm putting it in the category of "time will tell.