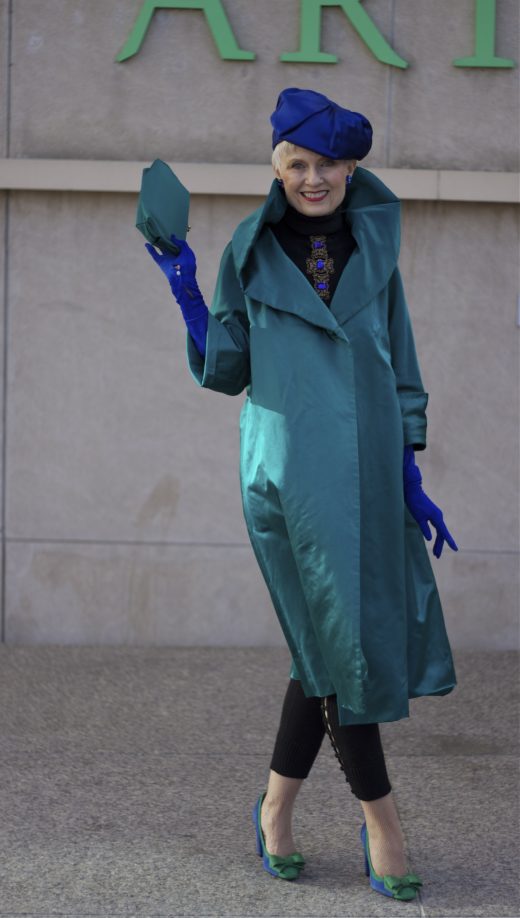 I have always loved celebrating my birthday and the birthdays of loved ones.  It's the only day of the year that's dedicated to the life of the person of honor.  As I age, it has become even more important, as I feel fortunate to be living life to the fullest.  It's a privilege to be alive, as so many of my loved ones are no longer here.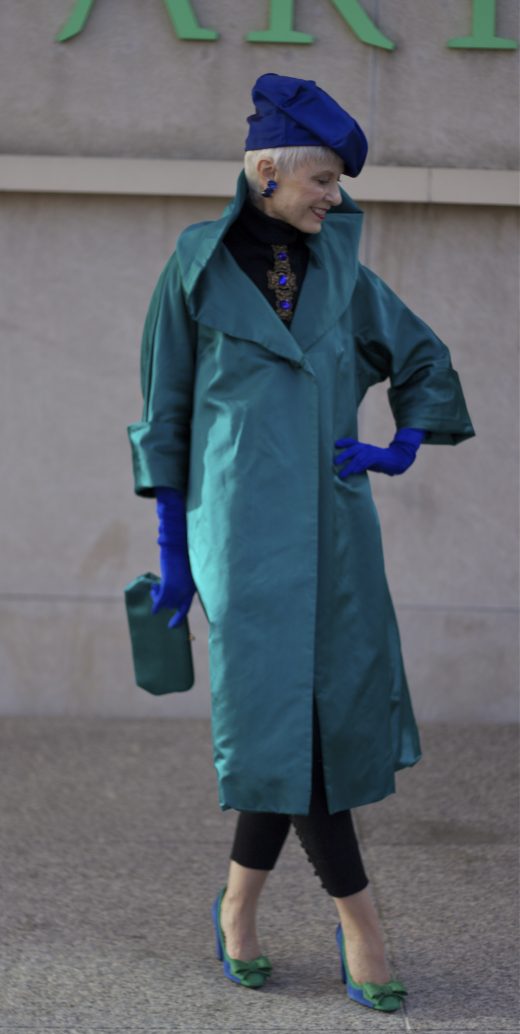 However, this year presented a surprise that I didn't expect.  I became ill seven days ago and yesterday was diagnosed with bronchitis. I don't remember being as sick as I have been over the past few day.  I have been immobilized and have been forced to be still within the confines of my sanctuary. Now that I am receiving treatment, I'm beginning to feel my energy slowly emerging once again and I know that this state of dis-ease is temporary, I am grateful that there is an end in sight to my debilitating symptoms.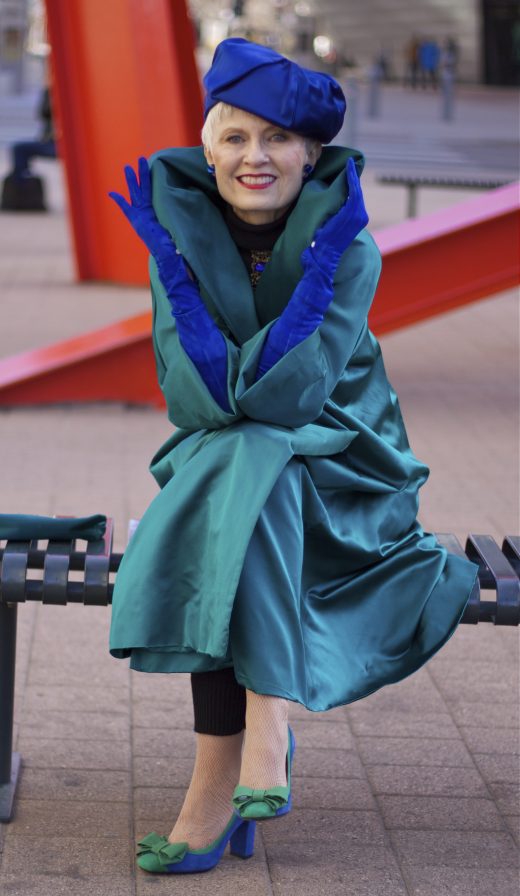 Luckily these photos were taken at the perimeter of the Denver Art Museum just previous to my illness.  So today, which is the first day that I've been able to write and focus on posting, I have photos to publish.  After all, the show must go on.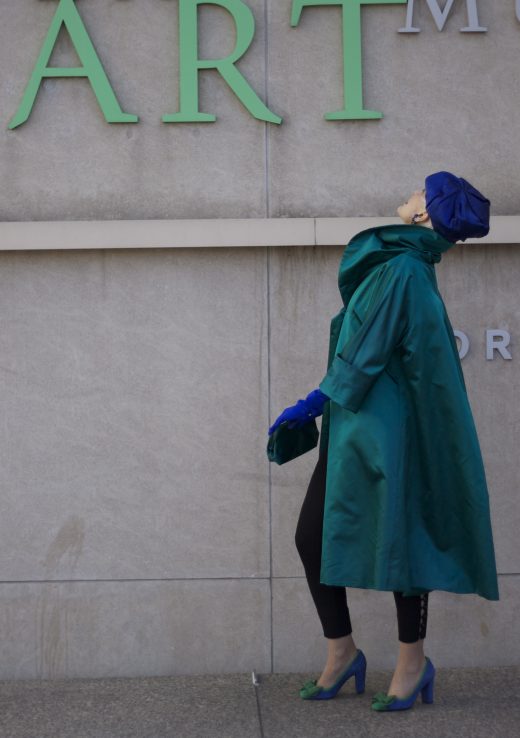 Photos By Daniel
This experience reminds me once again that none of us is invincible, that life turns on a dime, that we don't have control over everything about our health, and the best that we can do is find a silver lining in an experience that puts the activities of life on hold. Over the past few days, I have felt in touch with the suffering of loved ones who struggled through chemotherapy, radiation, surgeries and other conditions that offered continual exacerbations throughout life without an end in sight.  I am one of the lucky ones.  I know that I will feel better soon, and though my celebration will be postponed, I will have be having one.  I look forward to all that 74 brings and what surprises are in store.  It is an open book.
Vintage silk satin coat with large collar, vintage long blue gloves, vintage earrings, and black turtleneck – estate sales; vintage silk satin fabric hat and vintage pendant – NYC vintage store; blue and green suede shoes with bows – thrift shop; black wool knit leggings with black jet lower leg buttons – gifted.
Linking up with Catherine's #iwillwearwhatilike HERE at Not Dressed As Lamb and Patti's Visible Monday HERE at Not Dead Yet Style.