What to Wear in Honor of the Death of a Significant Friend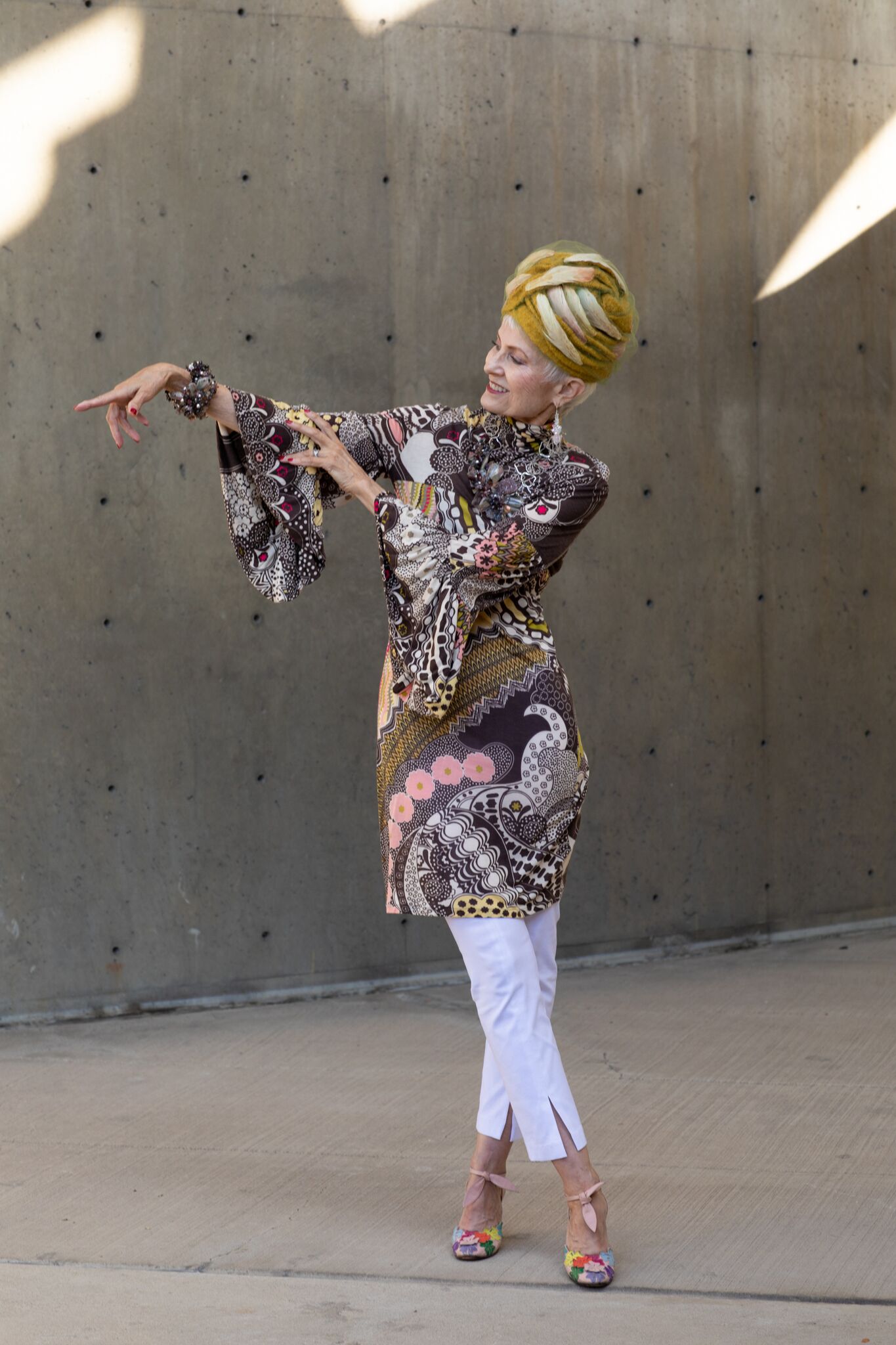 Death. The topic that is considered taboo in our culture. The subject that many of us would do anything to avoid talking about. That, and it's sister grief.
I have become very comfortable thinking and talking about this transition. It's an important part of life and I've had lots of experience with the great equalizer. If we have been born, at some point we will die. It is the reason that I launched Style Crone.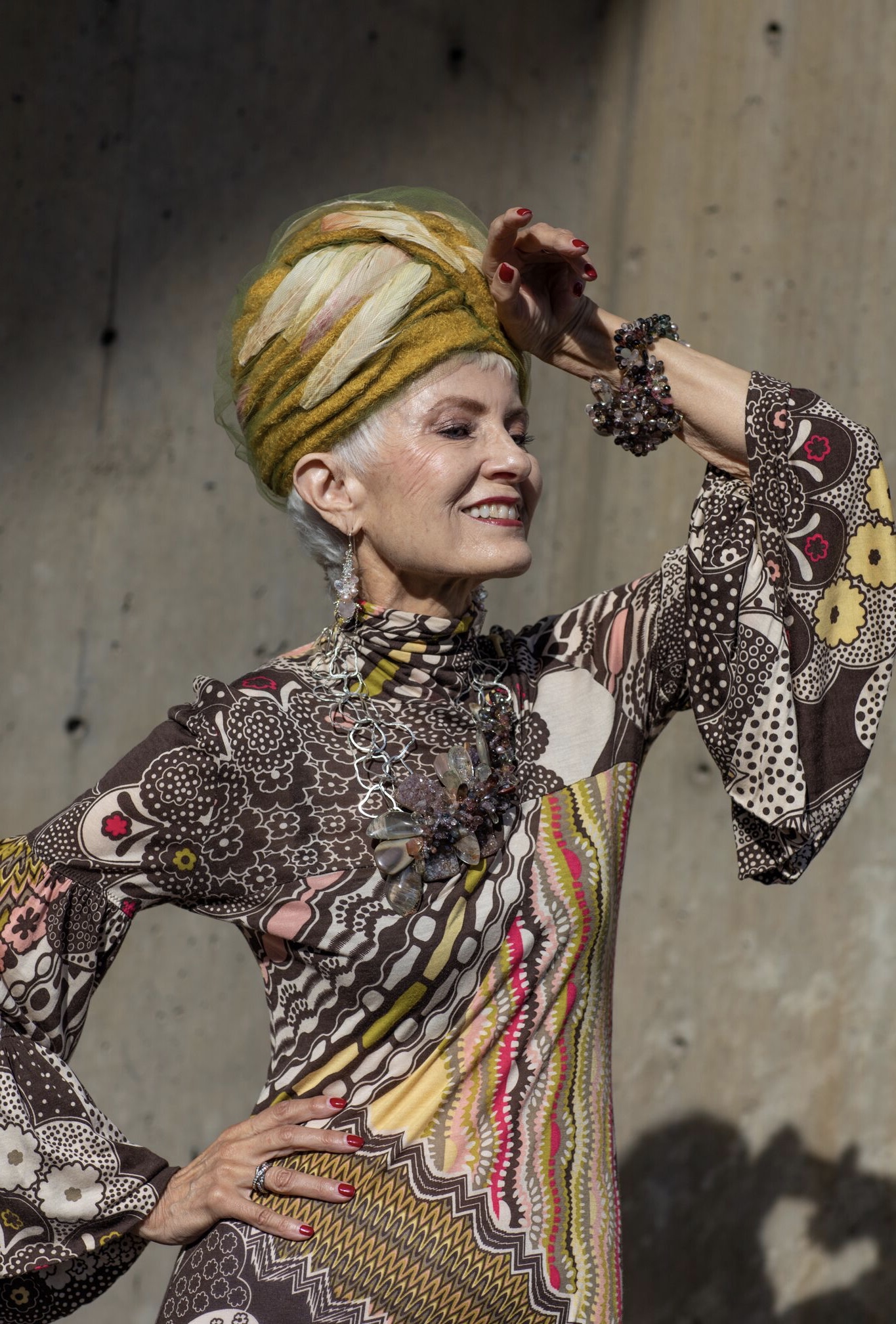 This past September a dear friend died of Alzheimer's Disease. She was two years younger than me. I met her in 1987, during the time that I worked as a psychiatric nurse at Denver General Hospital in the psychiatric, alcohol, and drug emergency room. She was the social worker in the ER, and her job was to advocate for victims of domestic violence and sexual assault after they had received medical treatment for their injuries. She was also responsible for informing the families of those who died in the ER that their loved one had not survived their trauma. Denver General was a designated trauma ER, and the best facility in the city to treat injuries sustained as a result of gunshot wounds, car accidents, and all forms of trauma.
We immediately bonded. She was brilliant, had an outrageous sense of humor, and embodied the characteristics of an empathetic leader. She lived in the mountains. I lived in the inner city. Though very different, we felt drawn to one another and would talk for hours. From that point on our work history was intertwined.
The Saturday before my first day of employment at Denver General, myself  and my business partner at the time had closed our hat shop. It was a major loss, and I needed a job immediately. I had specialized in emergency mental health before and during our millinery escapade. I went back to what I knew best and felt the most passion for within the healthcare system.
As it turned out, my employment at Denver General was short lived, though it was one of my favorite jobs of all time. I had great respect and admiration for the patients and staff, and I was exposed to and humbled by people who survived the most difficult, brutal, and traumatic situations in life that can be imagined. To this day, very little shocks me about the human experience.
Rotating shifts were mandatory and very hard on my physical, mental, and emotional body. Also, I had periodically begun to wear hats at work, which the patients loved. Working in mental health meant street clothes, as opposed to uniforms. At that time I decided that it was better to ask forgiveness than permission! It was too big a leap to not combine my work and my love of millinery and self expression after closing a business that was dedicated to headwear. To my distress, I was told during my one year evaluation that I would not be able to continue to wear hats in the ER. It became immediately clear that I would need to change jobs.
It didn't take long to find a position with a large health care organization in their mental health department. I was one of three therapists that launched the department's emergency team. It was an exciting and meaningful project, as I was able to influence how people in the midst of a significant crisis were treated and I had the privilege of writing polices and procedures based on best practices. Every patient that we encountered was either suicidal, homicidal, or gravely disabled, which usually meant psychotic. It is a sacred responsibility to ensure that those who are powerless to care for themselves are provided the best possible care and treatment available as they enter the healthcare system.
After I was at this organization for several months, a position opened up for an outpatient therapist. I immediately called my friend and told her about the opportunity. She of course got the job! Did I mention that she was brilliant and talented?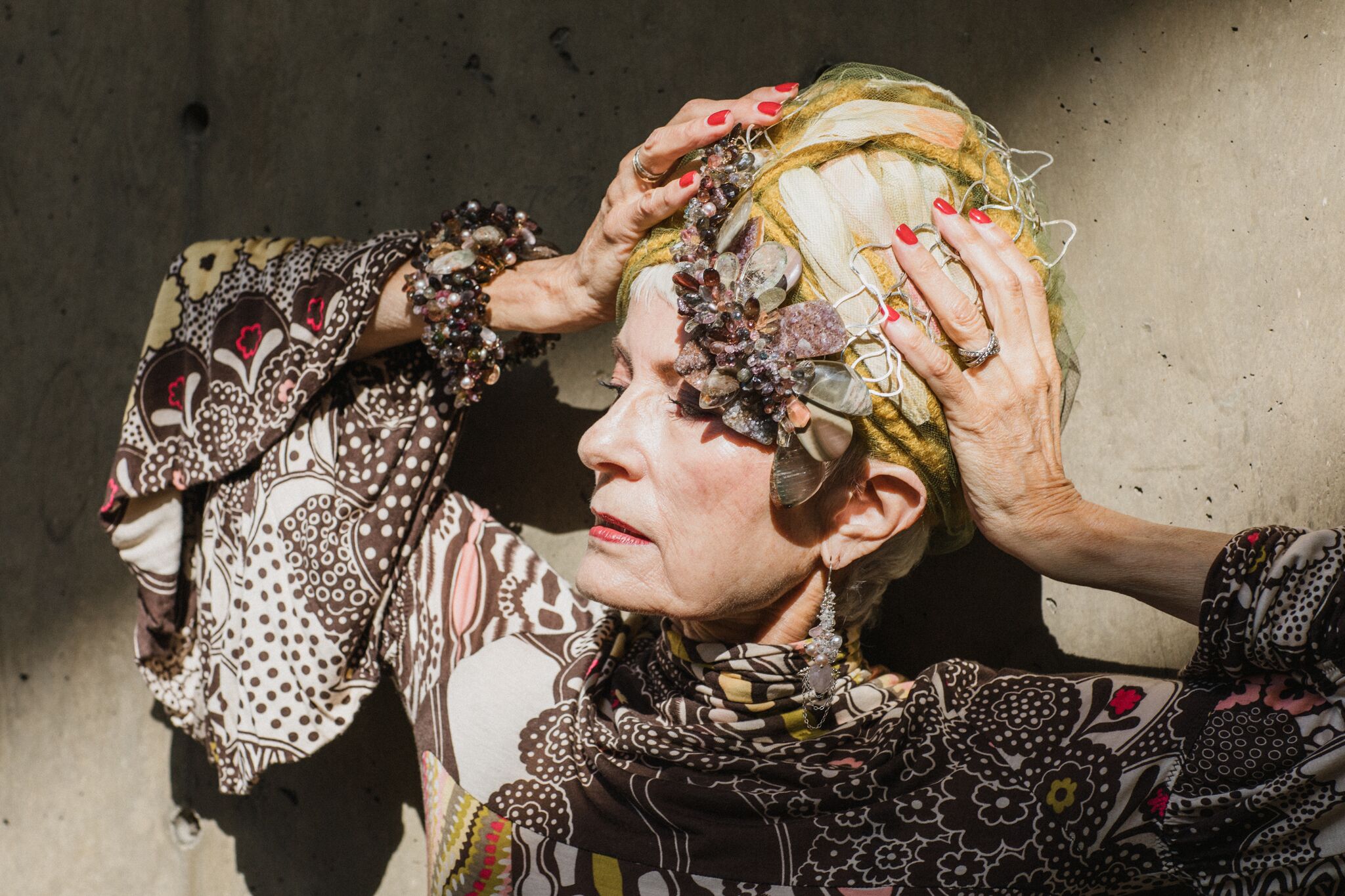 As time passed, I talked with the manager of the mental health department about wearing hats. I decided that it was best to ask permission and employ a different strategy at this fork in the road. I was thrilled to be told that it would be acceptable, and that I could again express myself though what I experience as my art.
I found that fully expressing myself facilitated my ability to develop rapport, which was important when working with someone in extreme distress. Later on, the human resources director wrote the organizational dress code so that I could continue to wear hats with abandon! I do have to say that my "work hats" were very professional, and not flamboyant. Certainly not the hats that I feature on my series "Hat Attack."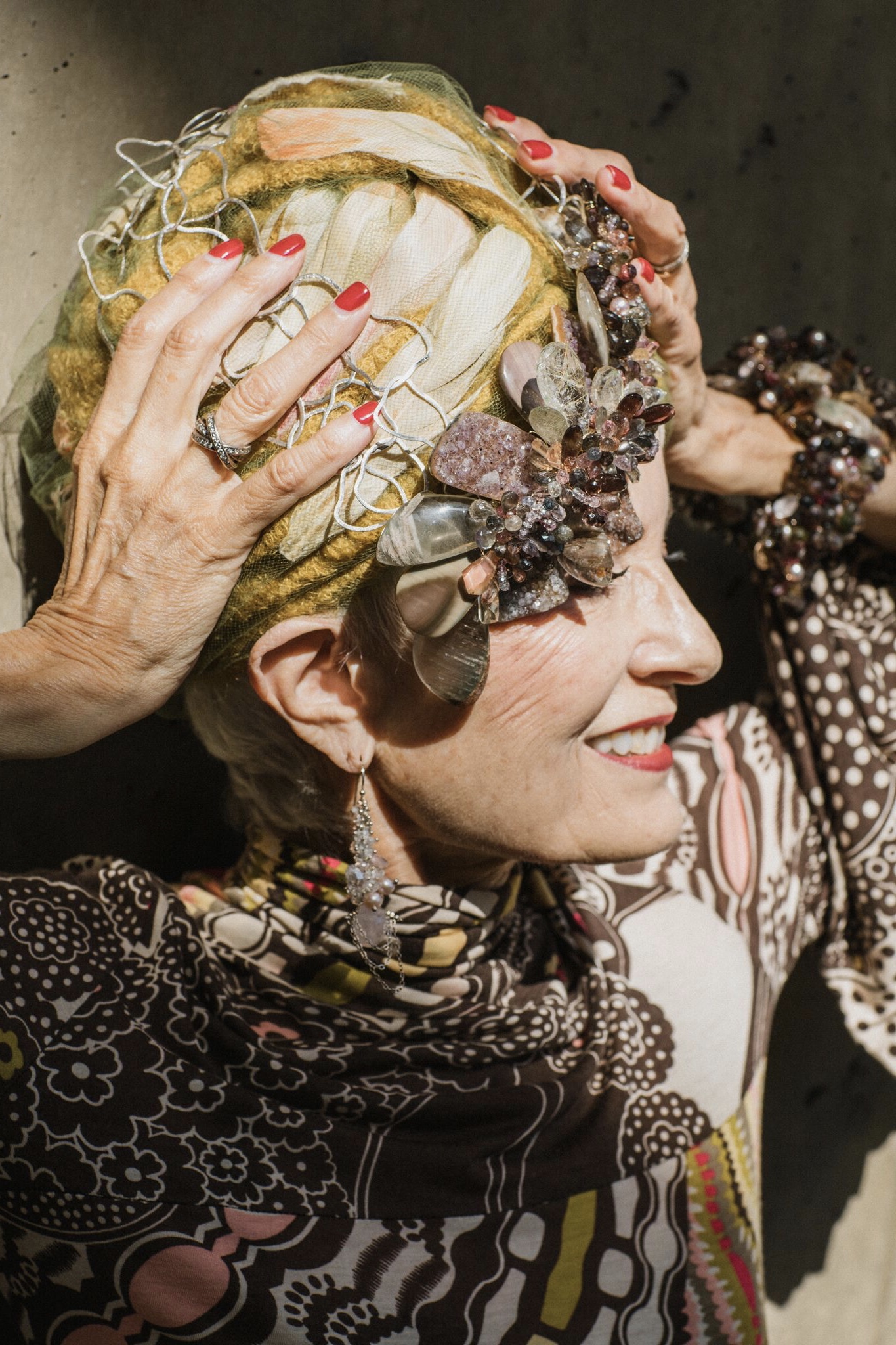 As time unfolded, I became involved in a disagreement with the management of the mental health department around the treatment of domestic violence. Having worked on domestic violence teams in the past in outpatient settings, it was viewed as dangerous for the victim to be seen together in a session with the perpetrator. The literature indicated that many times the victim would be punished for what she (and most of the time it was she) had revealed during a therapy session. Management had decided to contract with a controversial therapist who believed that couples should be seen together for the treatment of domestic violence. Ethically, I could not continue to work in the department, as I had no power to change this decision, though I tried. Once again I knew it was time to look for a different job.
Fortunately, I found a job in the same organization, which involved managing the care of patients diagnosed with head and spinal cord injuries outside of the organization's system. Services within were not adequate to deal with these severe injuries, and there were facilities in the community that were dedicated to providing quality care for patients who had sustained complex head and spinal cord injuries.
As soon as a second position became available for a case manager in my new department, I called my friend.  Didn't I mention that she was brilliant and talented? Of course she was hired for the position, and together we set up the program that became well known within the organization for its innovation and advocacy.
Not only did we set up the program for patients with head and spinal cord injuries (and their families), we also developed a regional task force for the organizational response for victims of domestic violence, including identification, advocacy and support, a safe treatment environment, and resources/referrals for services if desired.
Several years later we launched a program to create an Abuse Free Medical Workplace, which included contracting with an expert who specialized in organizational change in this area. We developed a region-wide approach to a problem that occurs in all workplace spaces, but is seldom addressed. How we got this to happen mystifies me to this day.
My friend and I thrived on developing systems that provided solutions for issues that we felt passionate about. Not from a position of management, but from a need to make a difference from within the organization and ensure that our behavior matched our values. This was not part of our job description, but we had enlightened supervisors who supported our vision.
Setting up systems for change is as creative as composing an outfit, just different. It was a magical friendship that brought together our disparate strengths to influence the quality of care for vulnerable populations that are at risk or tend to receive inadequate care.
Later we both moved on to work in different areas of personal interest, empowered with what we had learned together, many times working out of the same office space. My friend launched the organization's Palliative Care Department and I became involved in the area of diversity, developing systems to provide culturally competent care to all populations that accessed medical and psychiatric care and to address healthcare disparities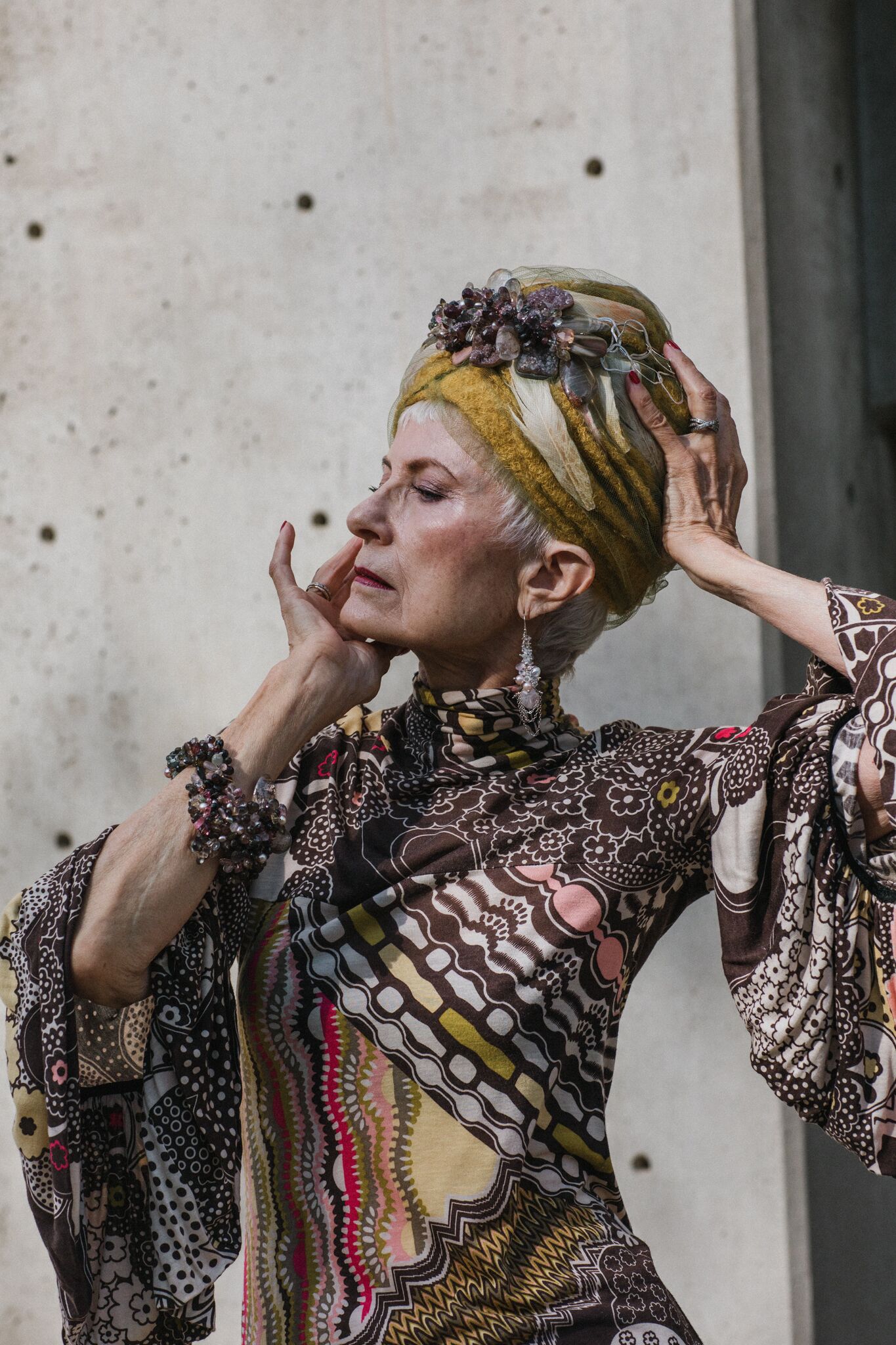 .Days before my husband Nelson's death in April of 2011, my friend was diagnosed with Alzheimer's Disease. She told me about her diagnosis two months later, as she knew that I wasn't immediately able to integrate this devastating news in the midst of overwhelming grief.
After years of continual and debilitating decline, my friend left this plane last month. I dedicate this post to her. Since Nelson's illness and death, I have dealt with grief by composing ensembles and processing my loss with the written word. For me this is powerful and healing.
The regal and beautifully hand crafted jewelry by Andrea Li best represents my feelings and literally reflects the love and admiration that I have for my friend. I also chose a vintage Missoni tunic and a vintage Dior turban to take part in this tribute.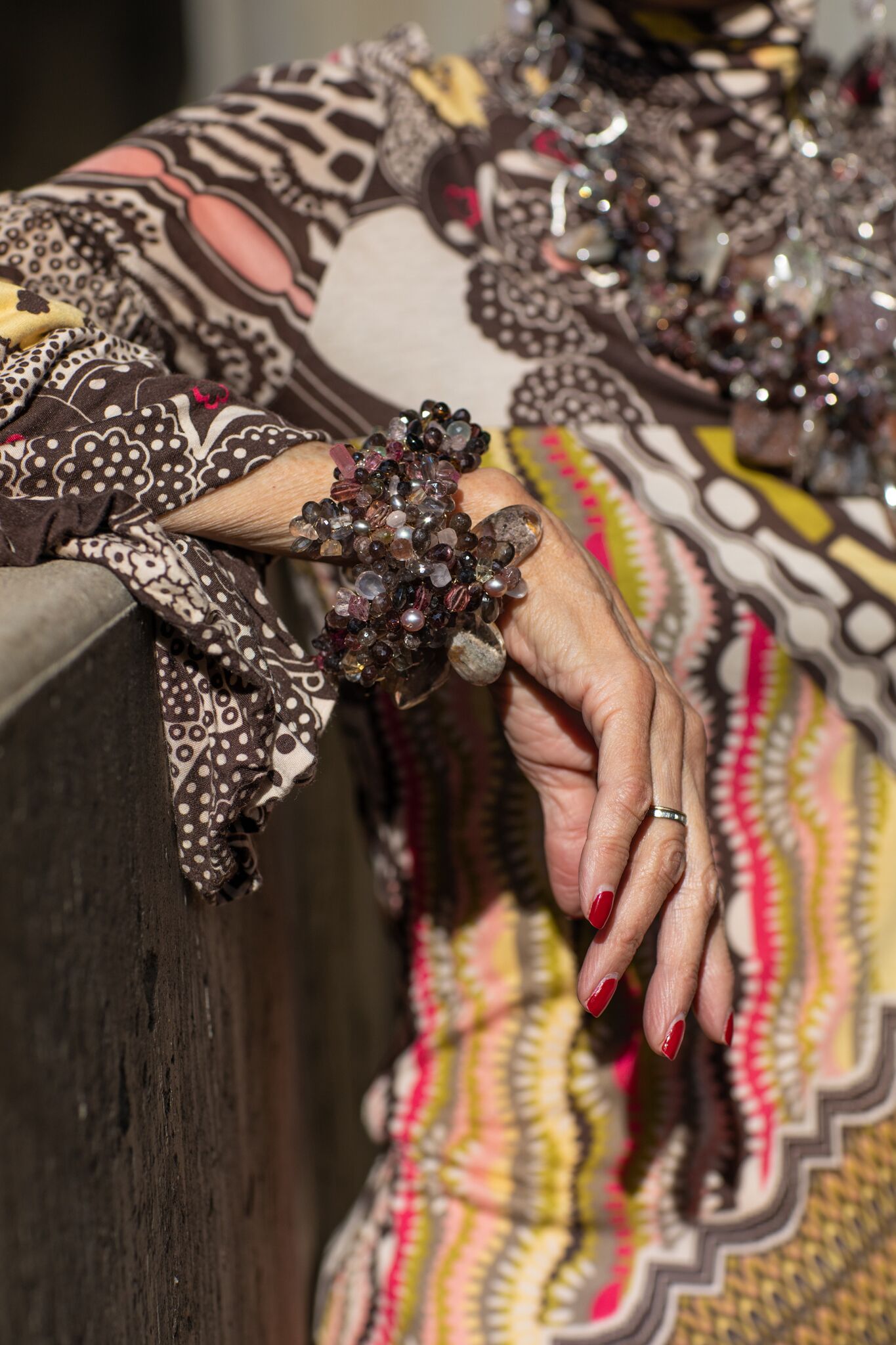 Photos by Nicole Marcelli
Loss escalates with age, and it can feel like too much to bear. Everything in life shifts a bit with each experience of death. It changes every relationship that I have, though it may be subtle. I can only take the laughter, the accomplishments, and the struggles that we shared forward in my heart. I would like to think that the creative energy that flowed from our friendship made a difference in lives that carried much pain. My friend is part of who I am today and will always be with me.