The Estate Sale Subculture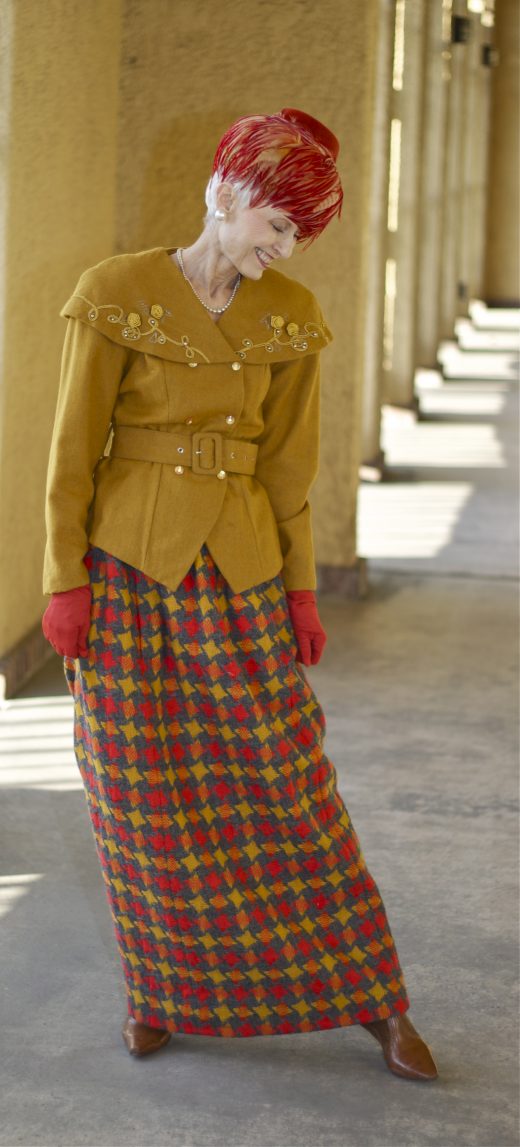 I've been a fan of estate sales since the mid 70's.  The people who frequent this unique and interesting shopping destination are a diverse crew.  Antique dealers, pickers, neighbors of the identified house, random regulars, collectors or someone who drove by and stopped in on a lark.  I know many of the people who work for the businesses who host the sales.  The entire scene is like theatre and I always enjoy the show.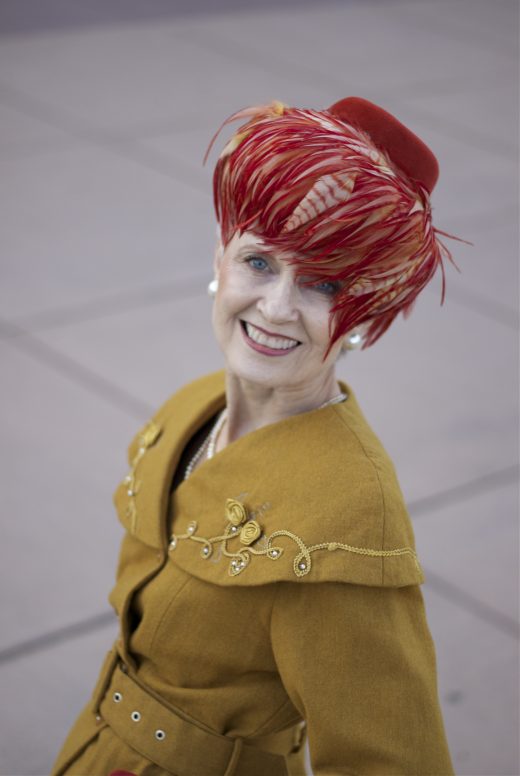 Most of the vintage pieces that comprise my collections were discovered at estate sales.  The components of the ensemble that I wore for this post were all purchased at estate sales, except for the mustard jacket, which was found in a vintage shop in the 80's.  The hat, the jewelry, the maxi skirt, the gloves and the tall camel boots.  All treasures that have had a mysterious past.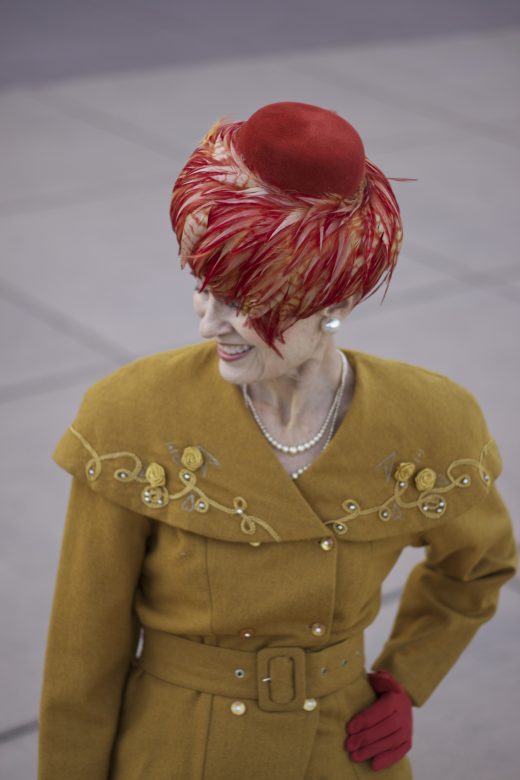 The vintage feather and fur felt hat was discovered this summer.  I could hardly believe my good fortune when I gazed upon its beauty.  It's in perfect condition and I love how it sweeps around my face in every direction.  It's feathers could function as a veil if I were so inclined. I wear it as armor for my protection and it thrills me to give it new life.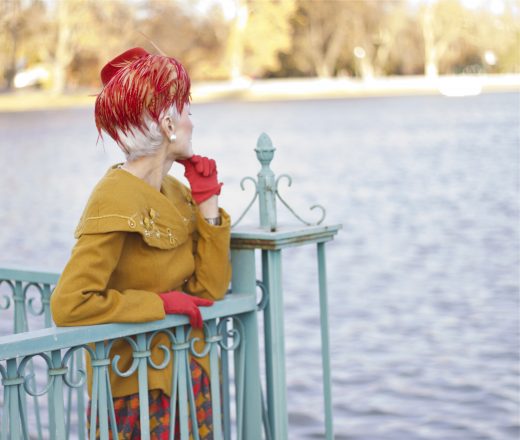 I don't go to as many estate sales as I did in the past.  I'm very selective and I don't always check to see what's available.  But a text from a friend or a random notice by email still has the ability to motivate me to rush out the door to participate in one of my favorite pastimes.  It's the thrill of the hunt!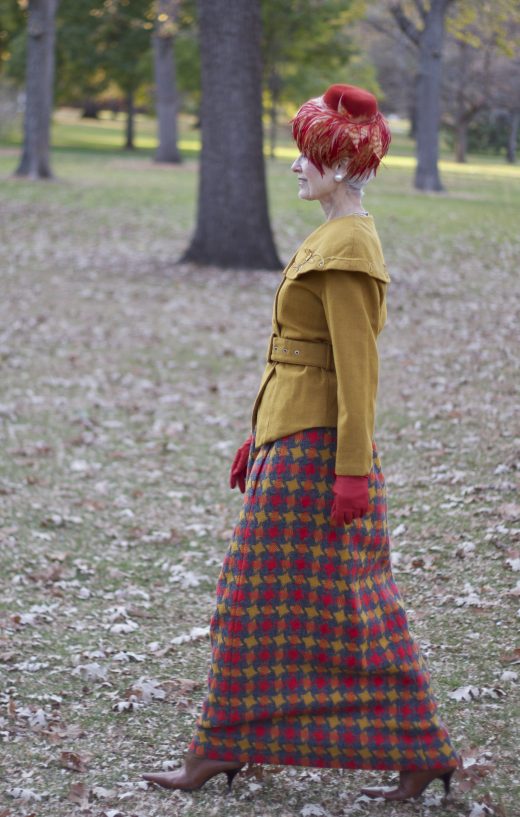 Photos By Daniel
Linking up with Catherine's #iwillwearwhatilike HERE at Not Dressed As Lamb and Patti's Visible Monday HERE at Not Dead Yet Style.