The Dior Exhibit – From Paris to the World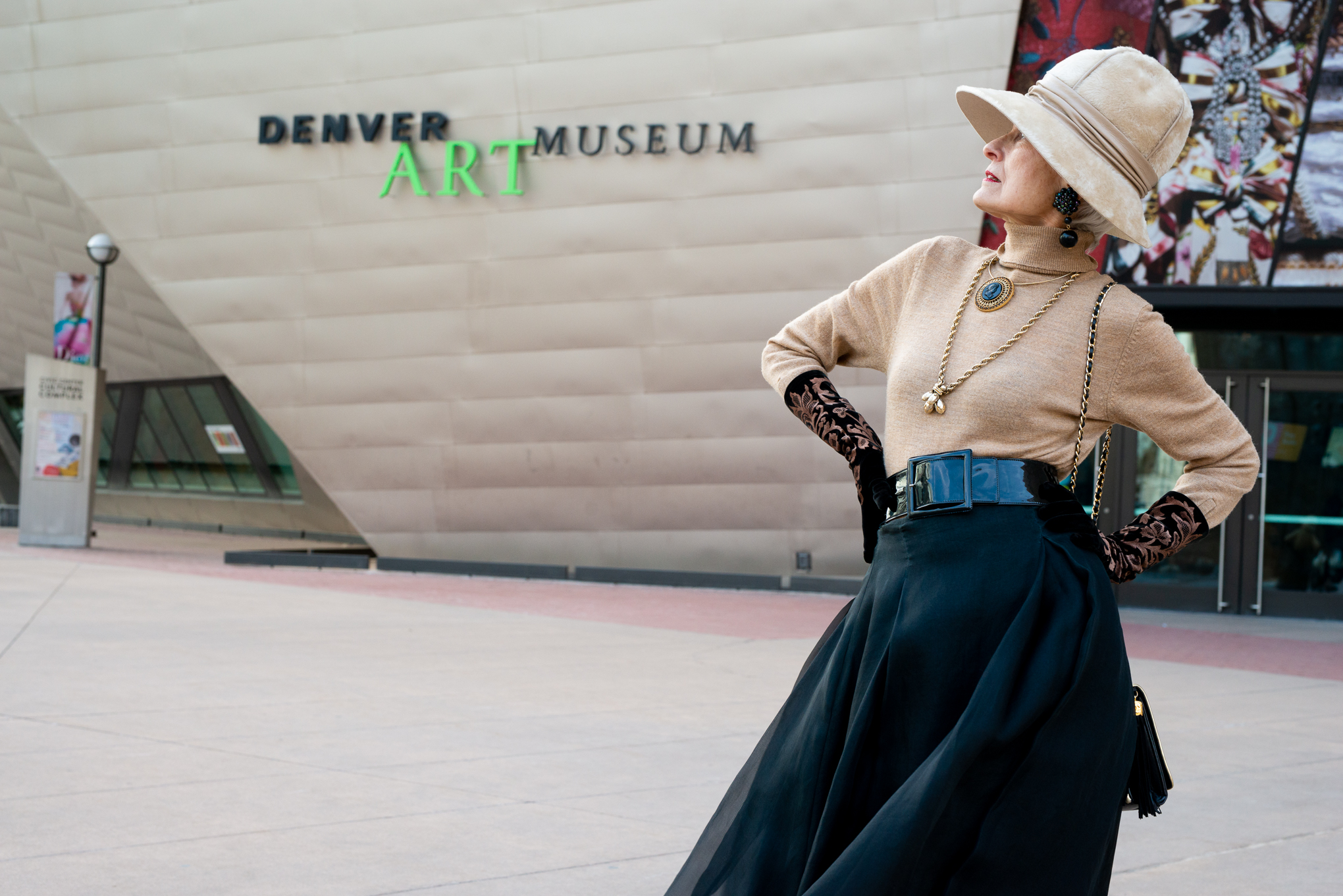 I recently attended the Dior Exhibition which has been showing at the Denver Art Museum since November, 2018.  In typical Style Crone mode, I waited until the last minute to attend the exhibit.  It is now coming to an end, and I took advantage of its splendor twice in one week.  I'm wearing my gifted vintage Dior hat for the occasion!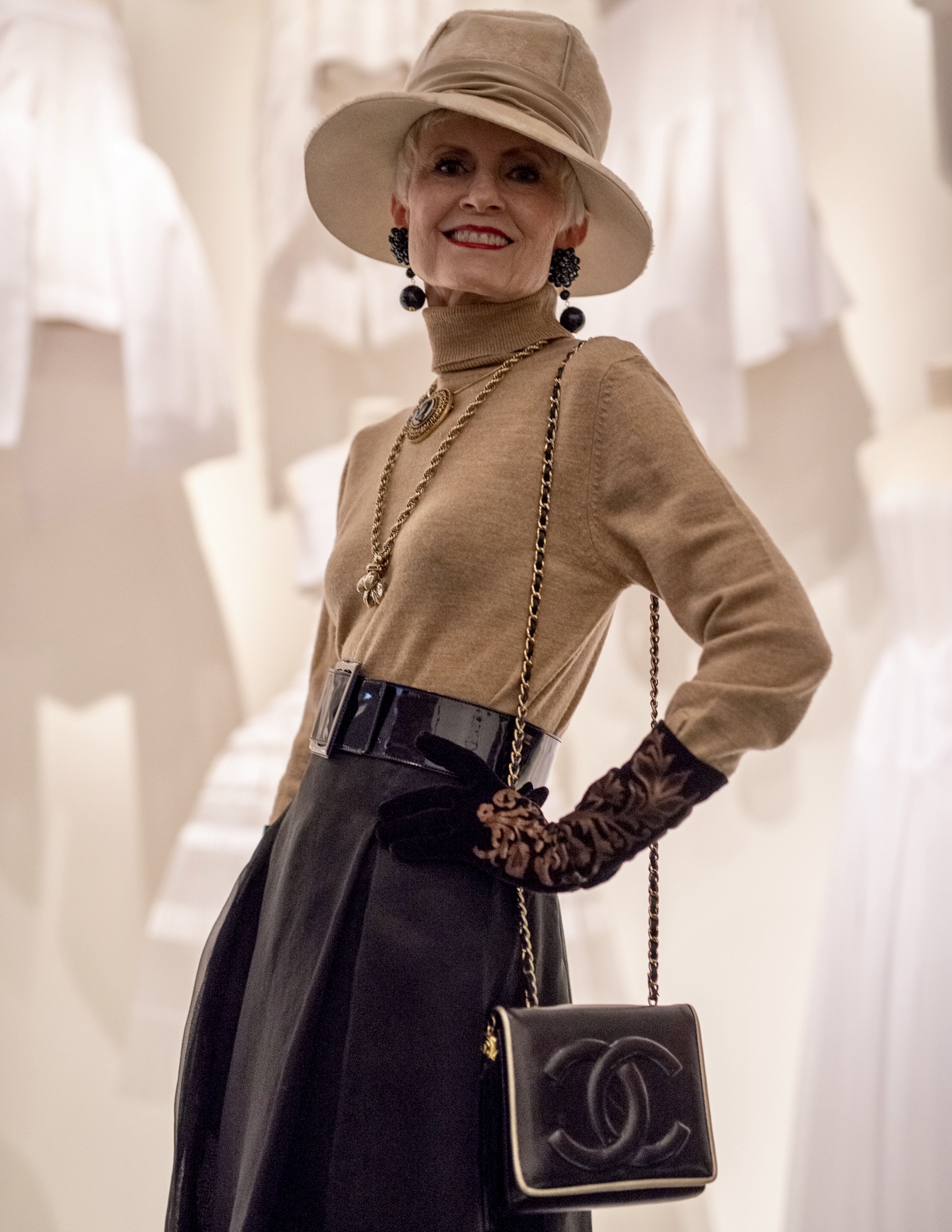 I can't put into words how breathtaking the exhibit was.  I could have stayed for hours, but since that wasn't possible, photos will have to suffice.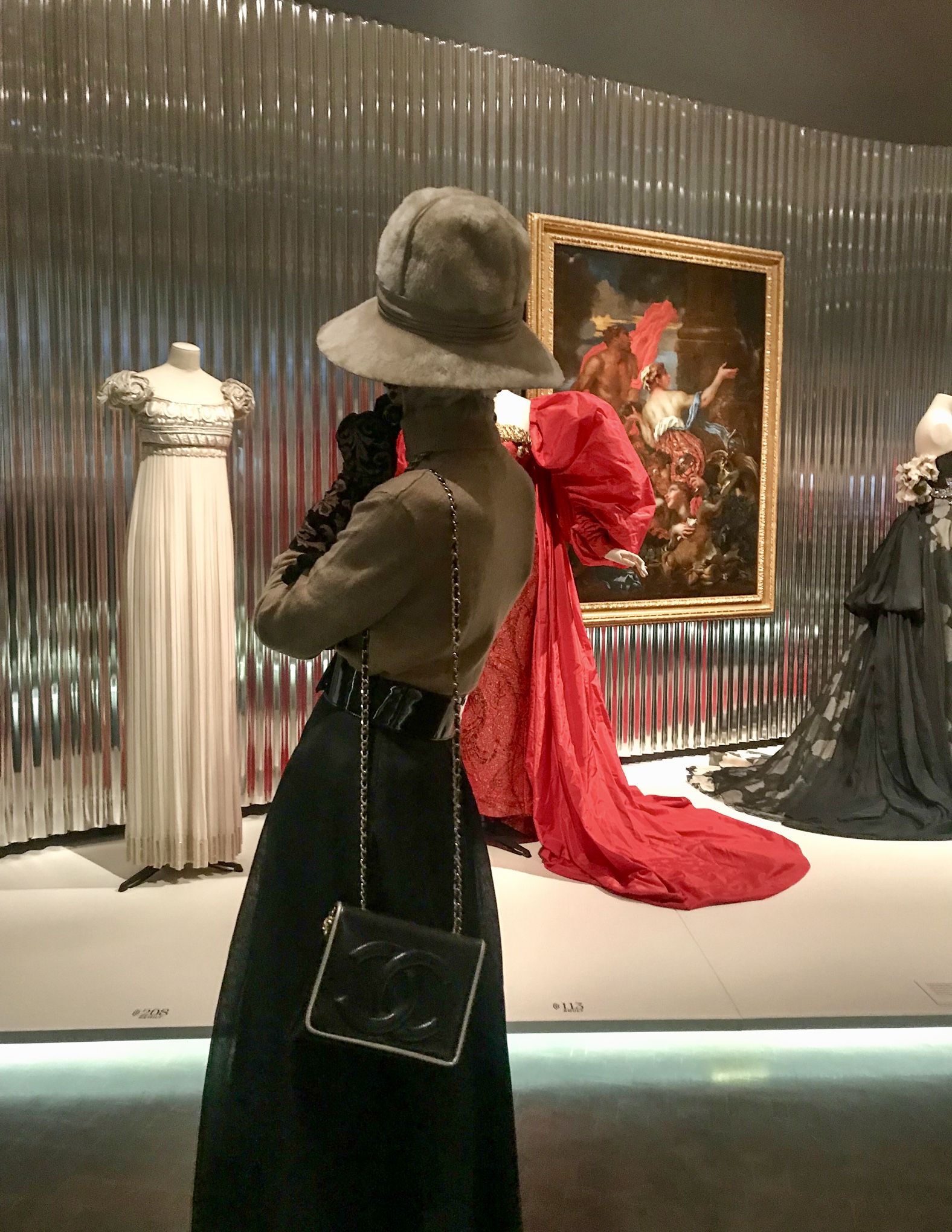 I would have a description for every photo if I were a more efficient blogger.  However, I'm getting ready for a yoga conference in Sedona, Arizona, and find myself struggling for time.  So the photo show will be my tribute to the beauty that I experienced during my visits.  The below commentary in italics was quoted on the Denver Art Museum website.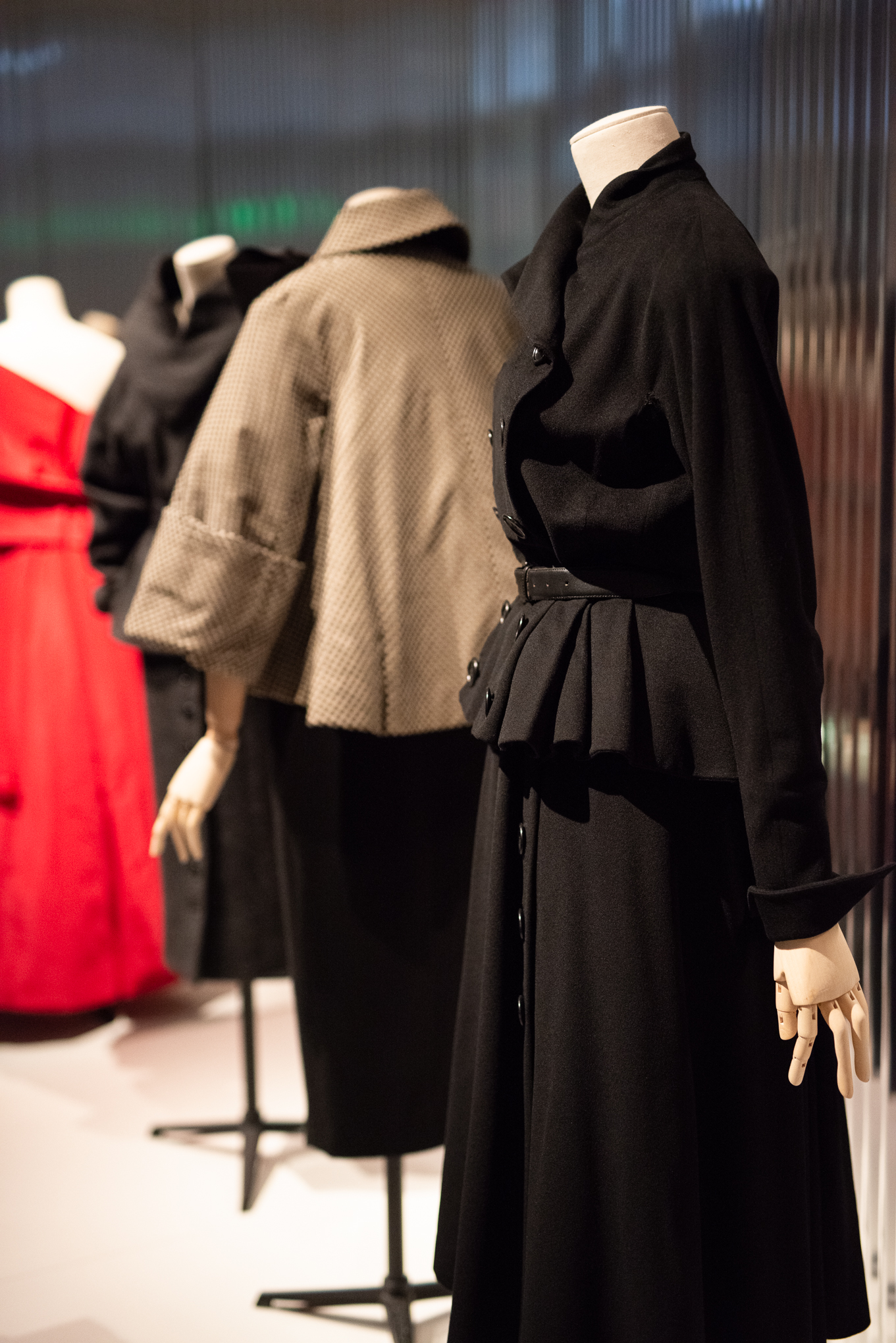 Dior: From Paris to the World surveys 70 years of the house of Dior's enduring legacy and its global influence. A selection of more than 200 couture dresses, as well as accessories, costume jewelry, photographs, drawings, runway videos, and other archival material, will trace the history of the iconic haute couture fashion house, its founder, Christian Dior, and the subsequent artistic directors who carried Dior's vision into the 21st century.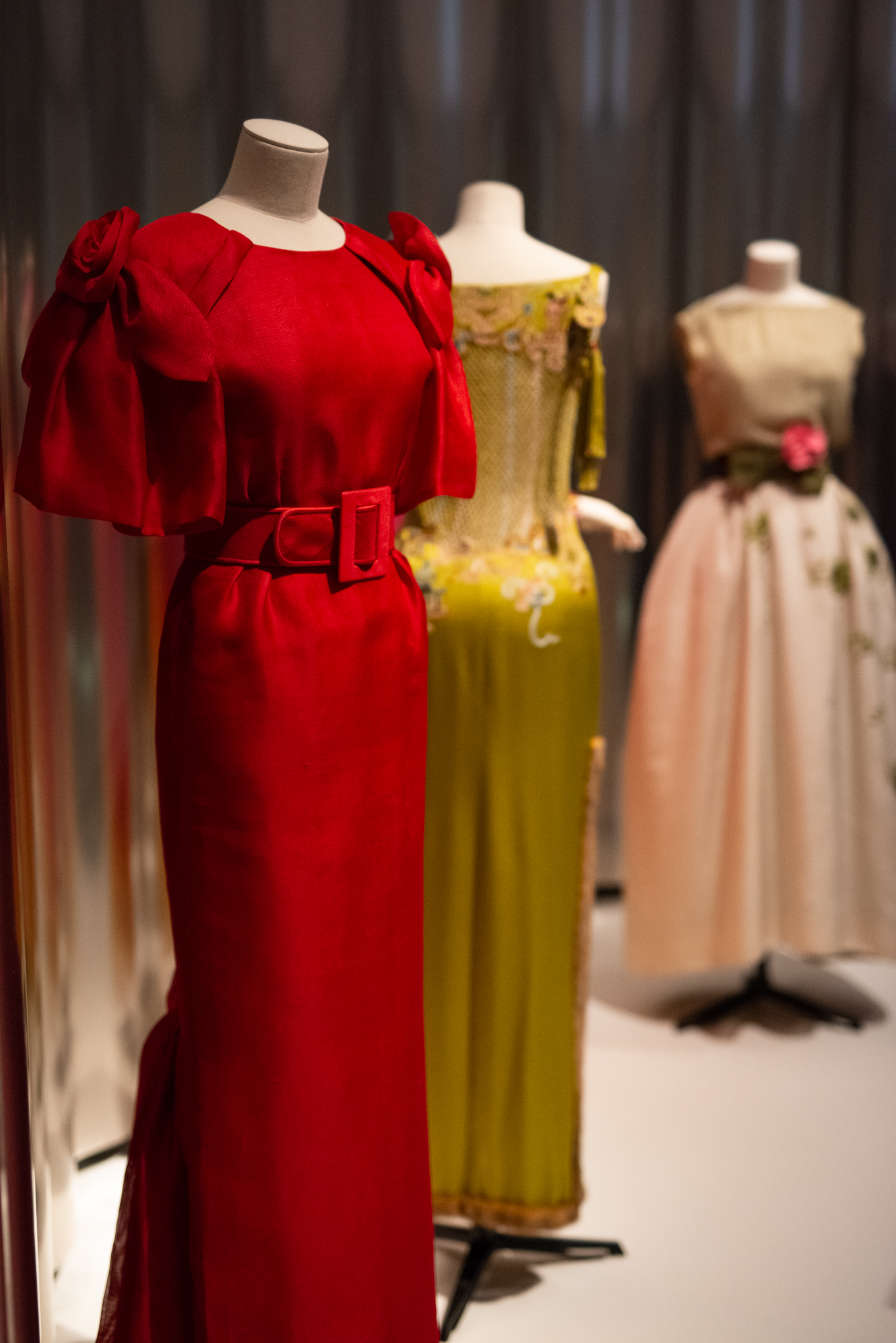 Christian Dior, the art gallerist who became a celebrated couturier, generated a revolution in Paris and around the globe after World War II. Dior created haute couture expressing modern femininity, completely shedding the masculine silhouette that had been established during the war. He conceived sophisticated designs featuring soft shoulders, accentuated busts and nipped waists that marked the beginning of an epic movement in fashion history that would eventually lead to Dior successfully becoming the first worldwide couture house.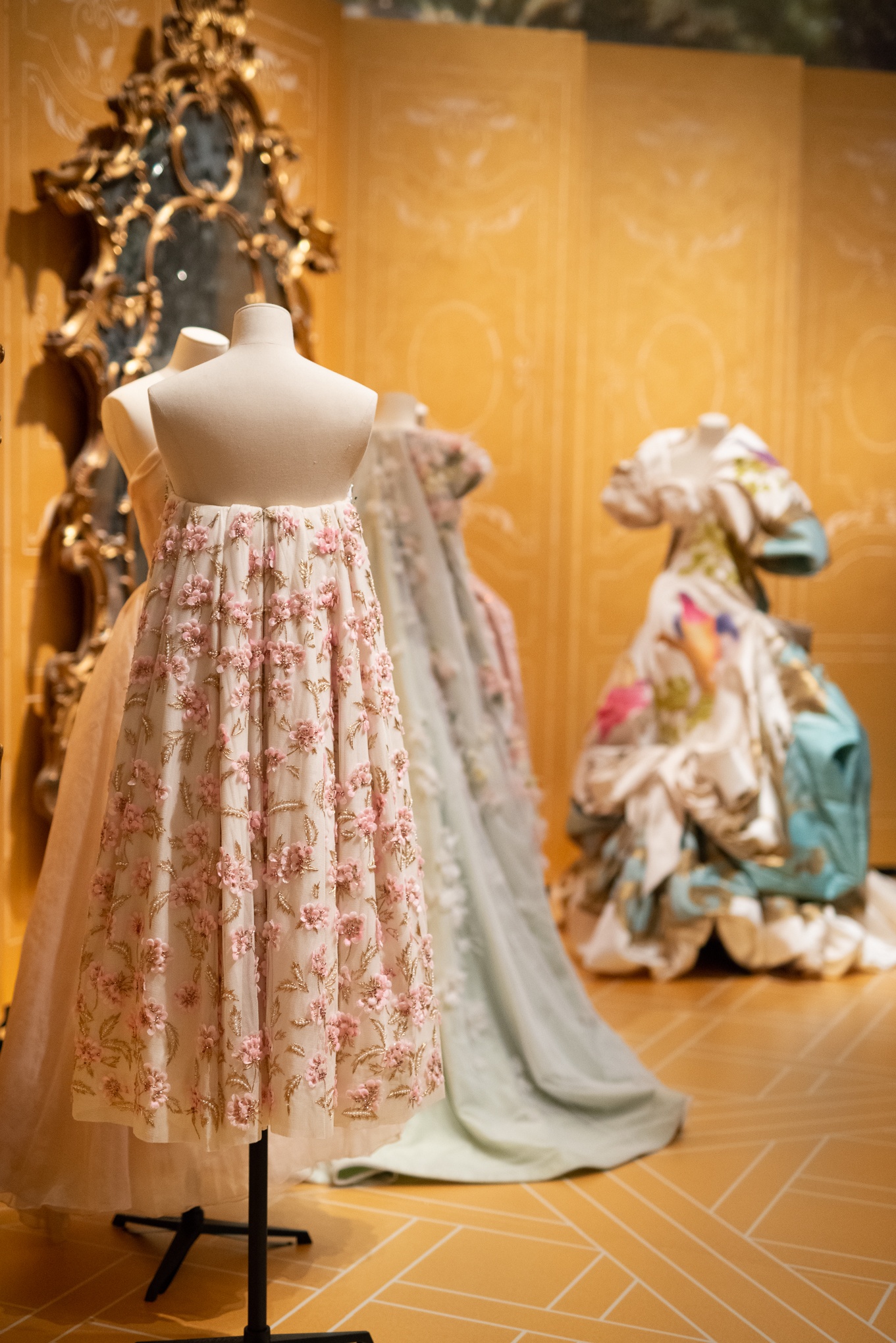 The chronological presentation, showcasing pivotal themes in the House of Dior's history, will focus on how Christian Dior cemented his fashion house's reputation within a decade and will highlight how his successors, Yves Saint Laurent, Marc Bohan, Gianfranco Ferré, John Galliano, Raf Simons, and Maria Grazia Chiuri, incorporated their own design aesthetic.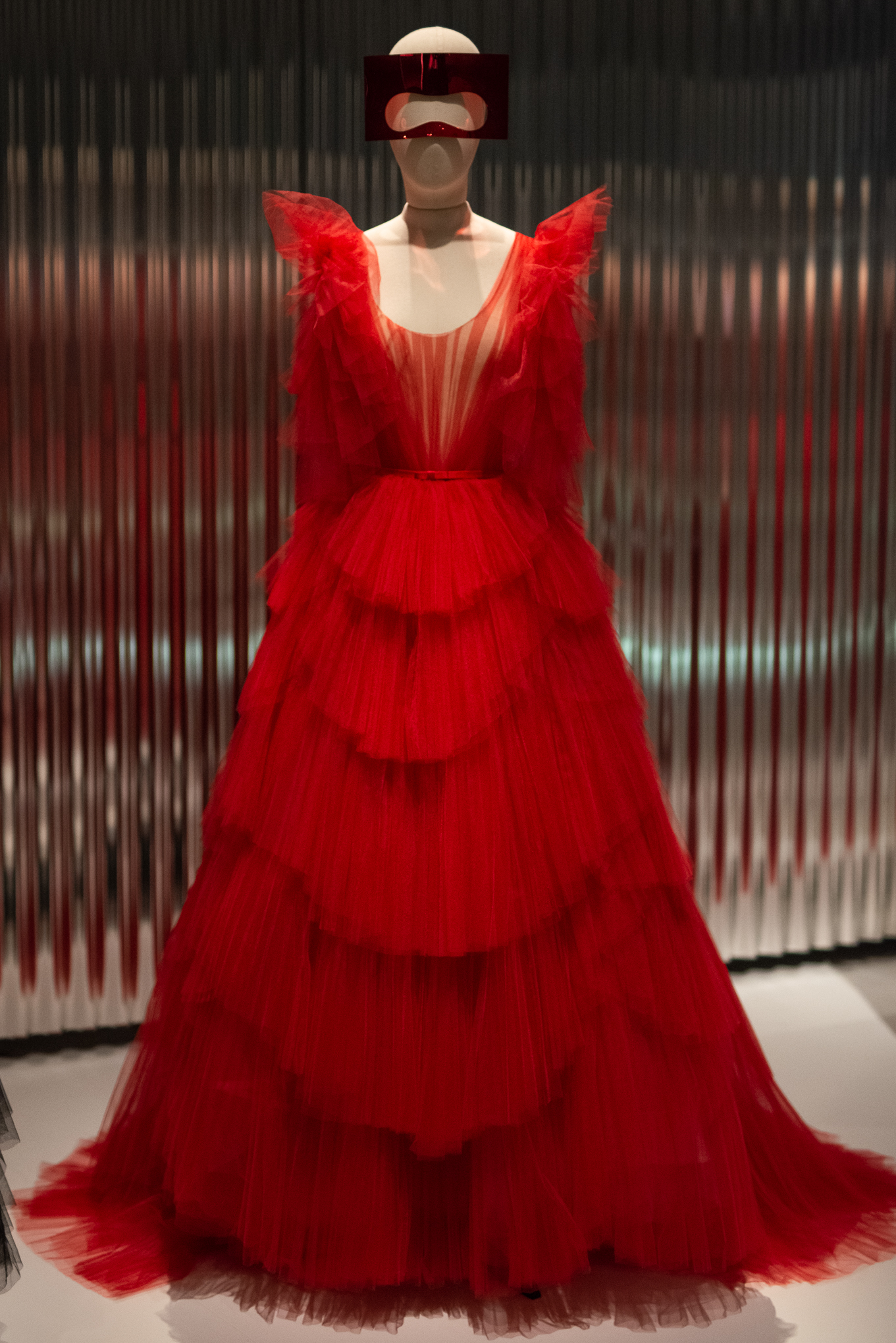 This exhibition is organized by the DAM and curated by Florence Müller, the DAM's Avenir Foundation Curator of Textile Art and Fashion. It features exhibition design by internationally renowned architect Shohei Shigematsu, principal of OMA New York. Following its run at the DAM, this exhibition will travel to the Dallas Museum of Art.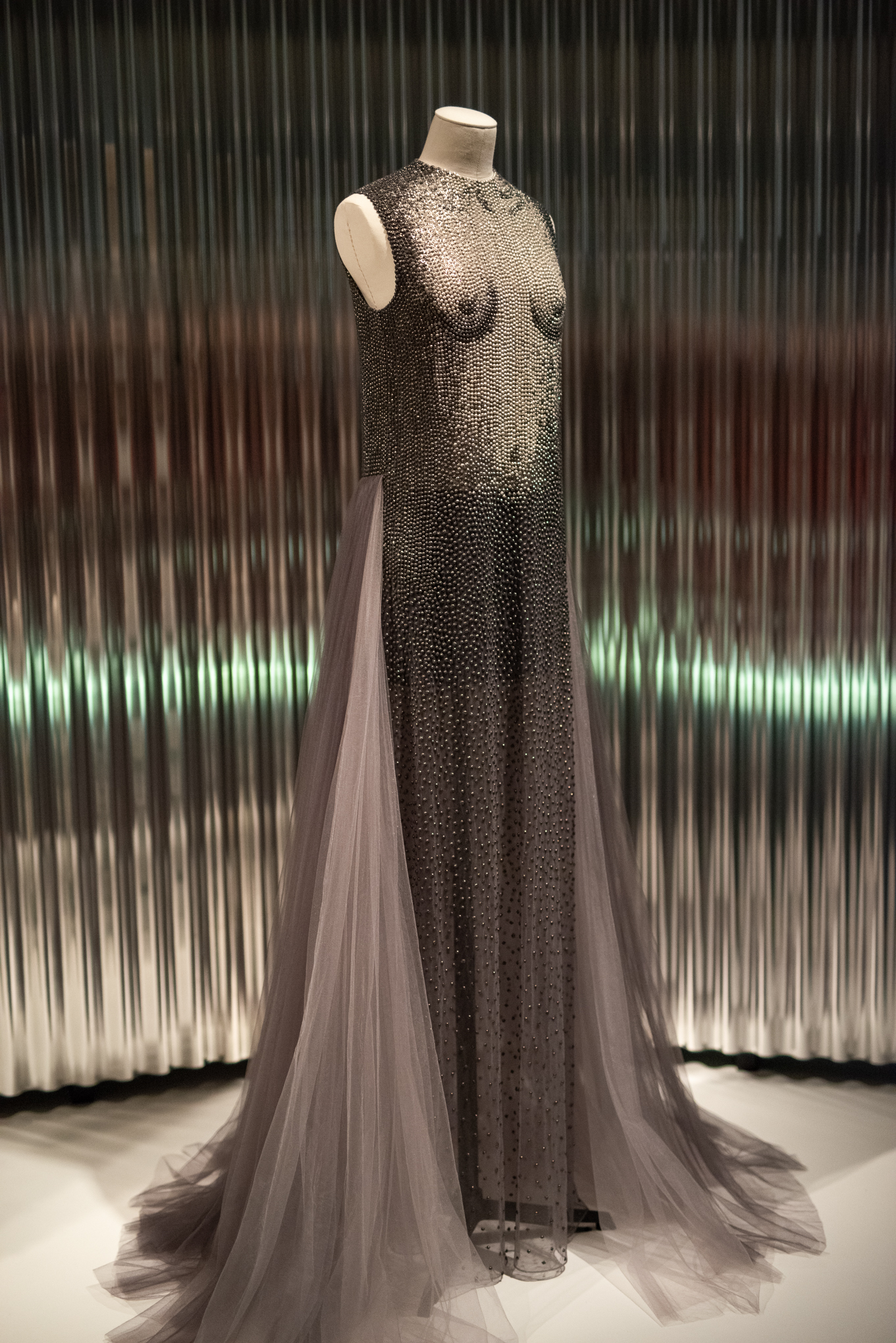 Not having a background in fashion, I learned so much from this exhibit and will take it into my life moving forward.  There was so much inspiration to incorporate into my creative process.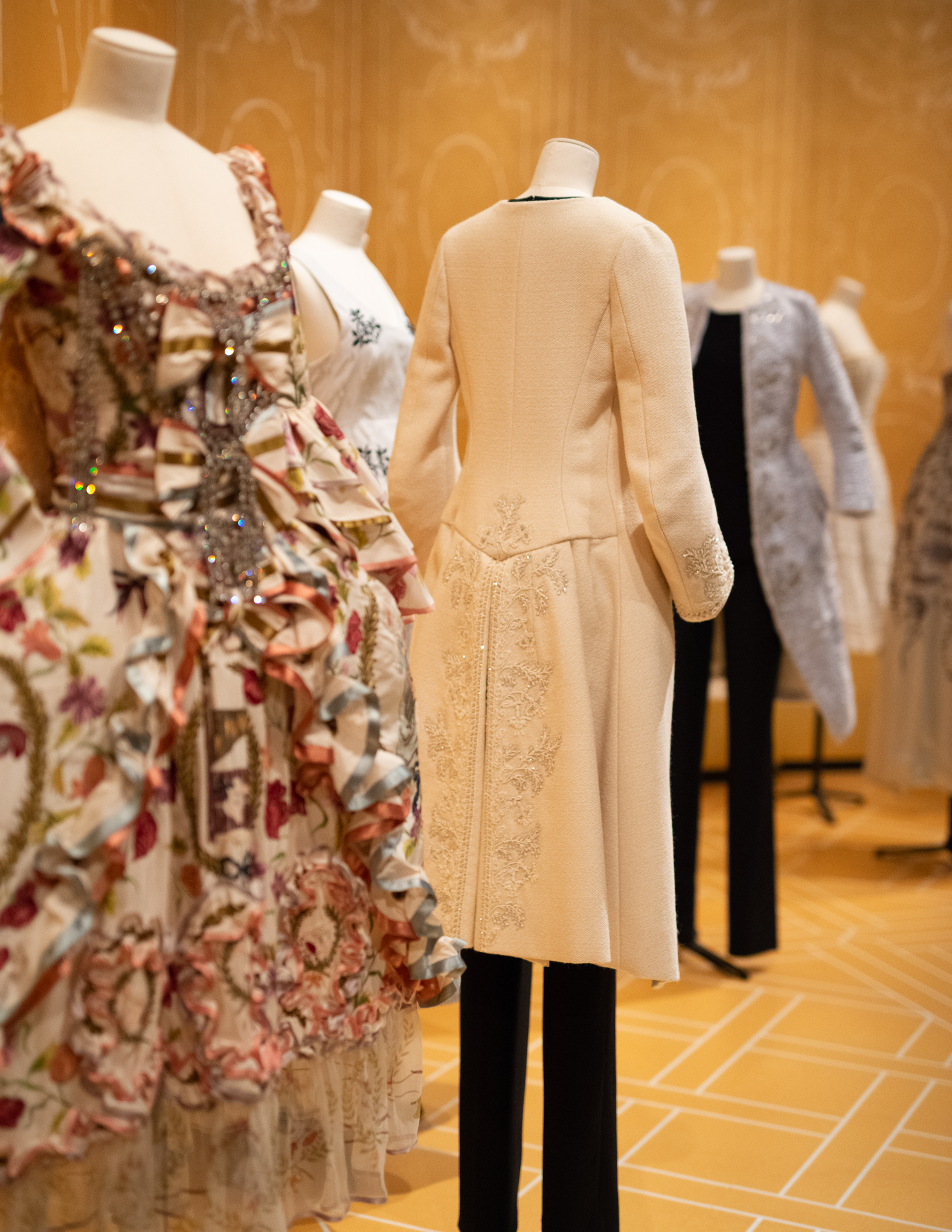 I was especially inspired by the silhouettes and how they changed over the years.  The iconic designs have influenced me, and as yet I don't know how. Like any powerful experience, there is a period on integration.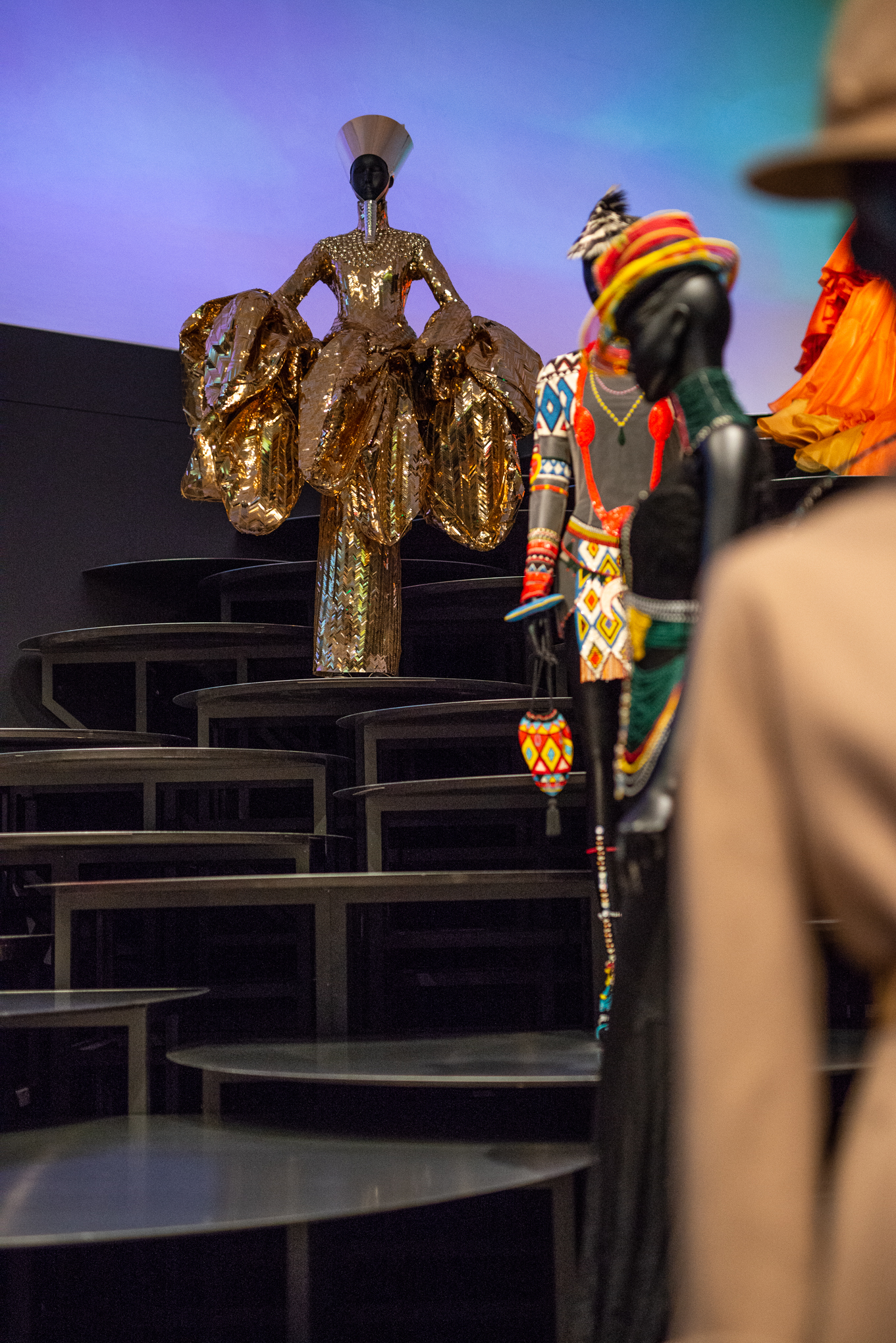 As a fan of headwear, I was thrilled that the celebrated milliner Stephen Jones played a role in the exhibit.  He first worked with Christian Dior in 1996, and his history with the house was explored in a lecture that I attended the evening before the exhibit opened.
As a specialist on the history of hats and curator of several exhibitions on this subject, he retraced the importance of the hat design at Dior, from the creations supervised by Mitzah Bricard, the muse of Christian Dior in the 1950s, to his own designs for John Galliano, Raf Simons, and Maria Grazia Chiuri today.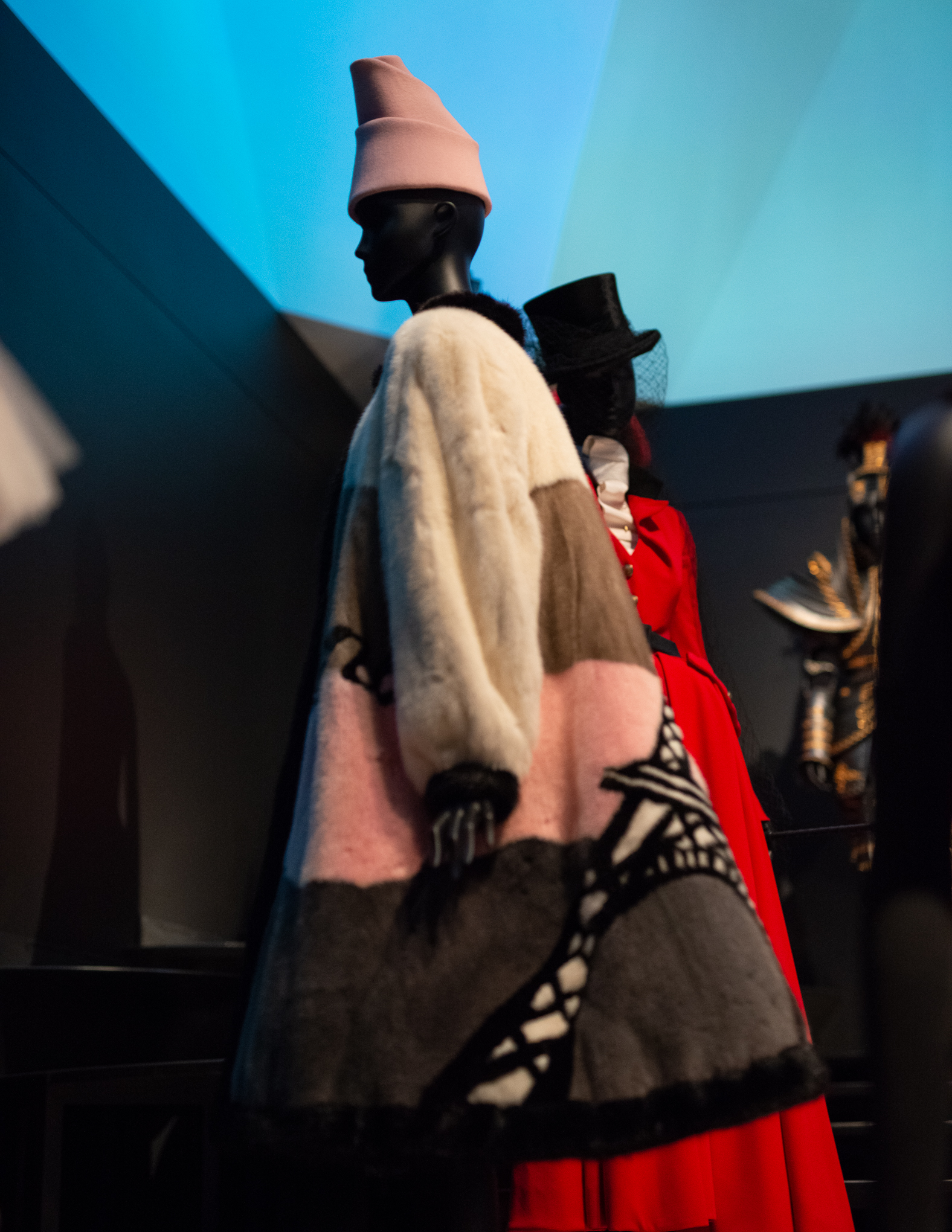 As you would expect, I hung on his every word.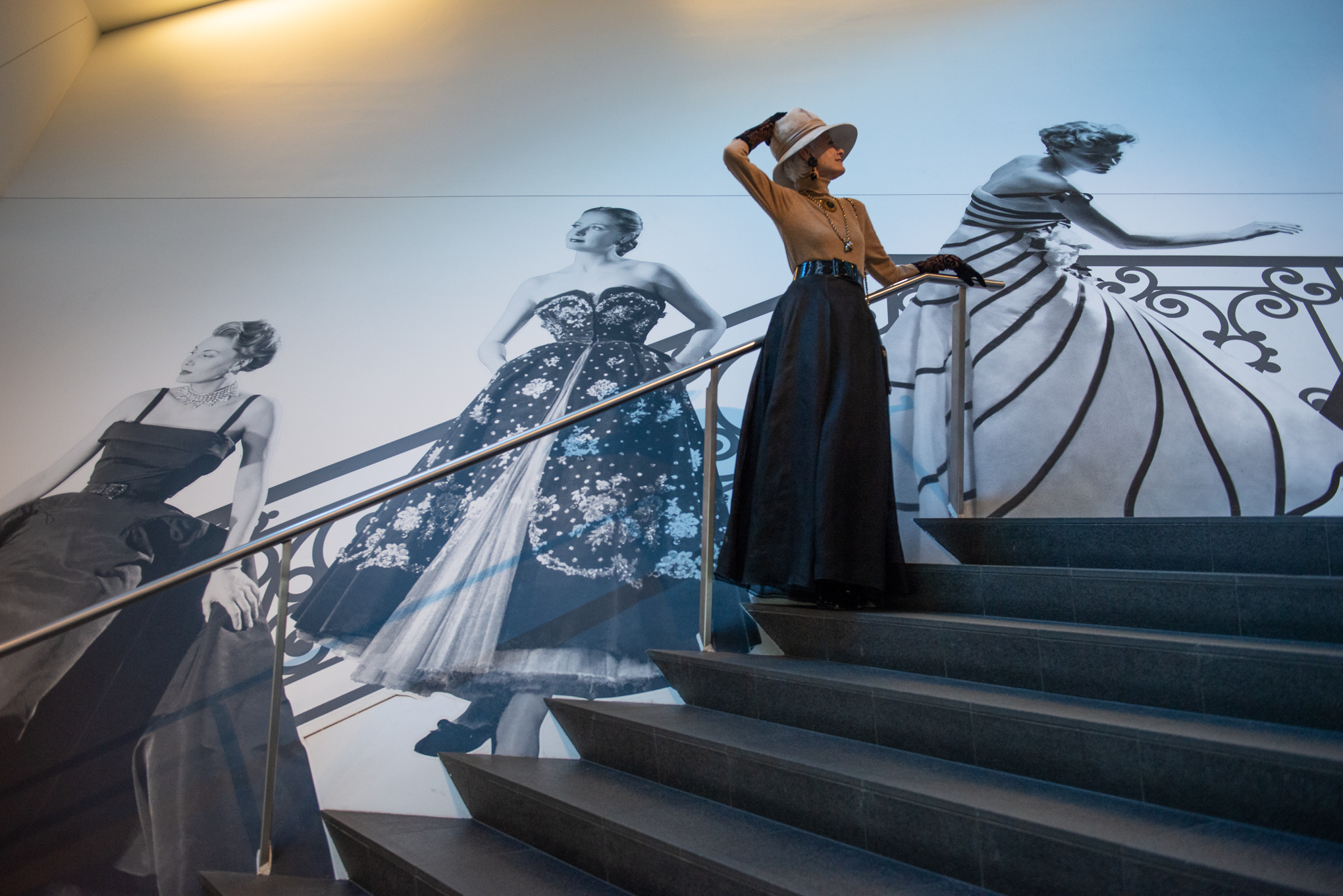 Farewell to the Dior Exhibit and all of the beauty that I have captured underneath my hat.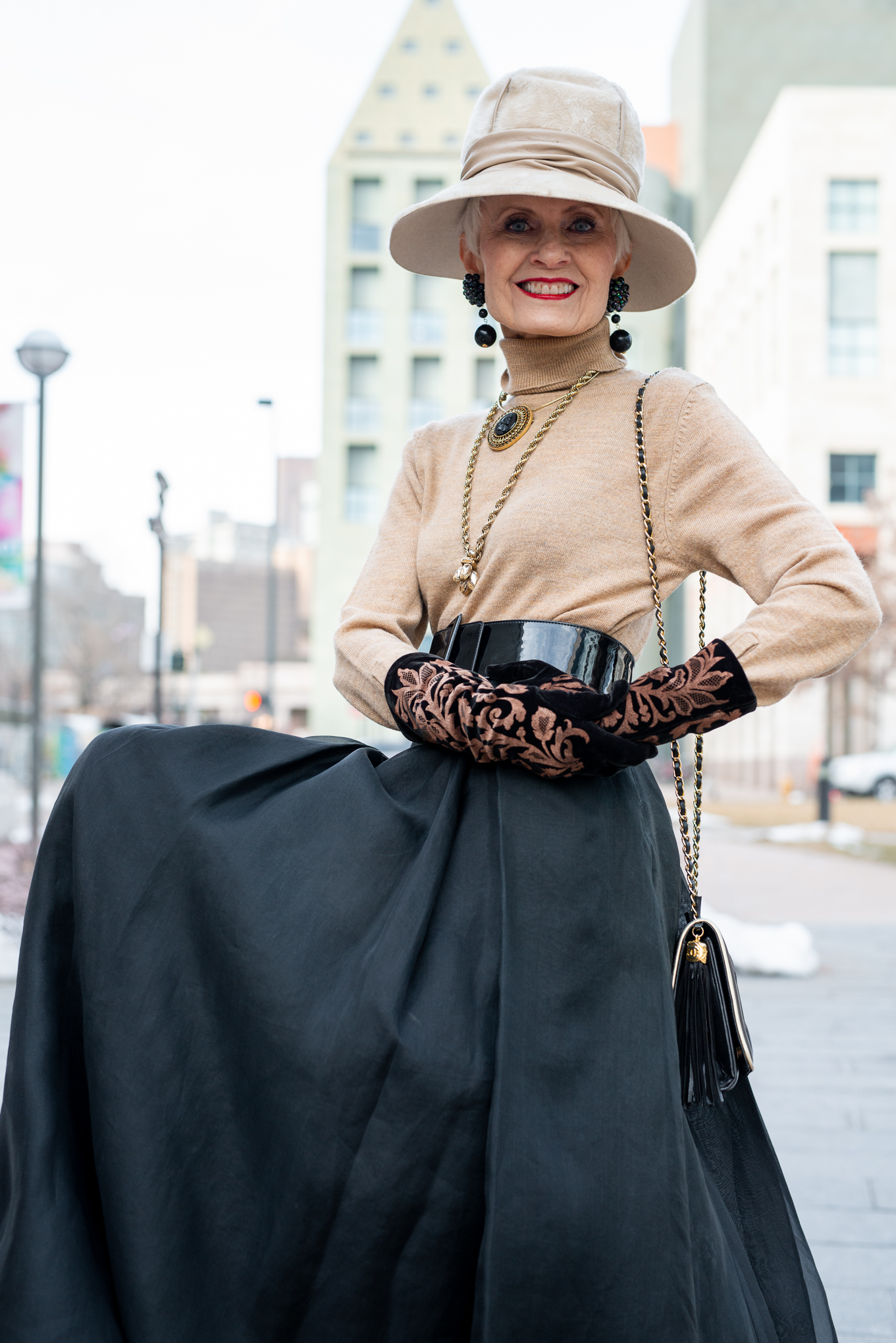 Photos above by Caroline Miller Photography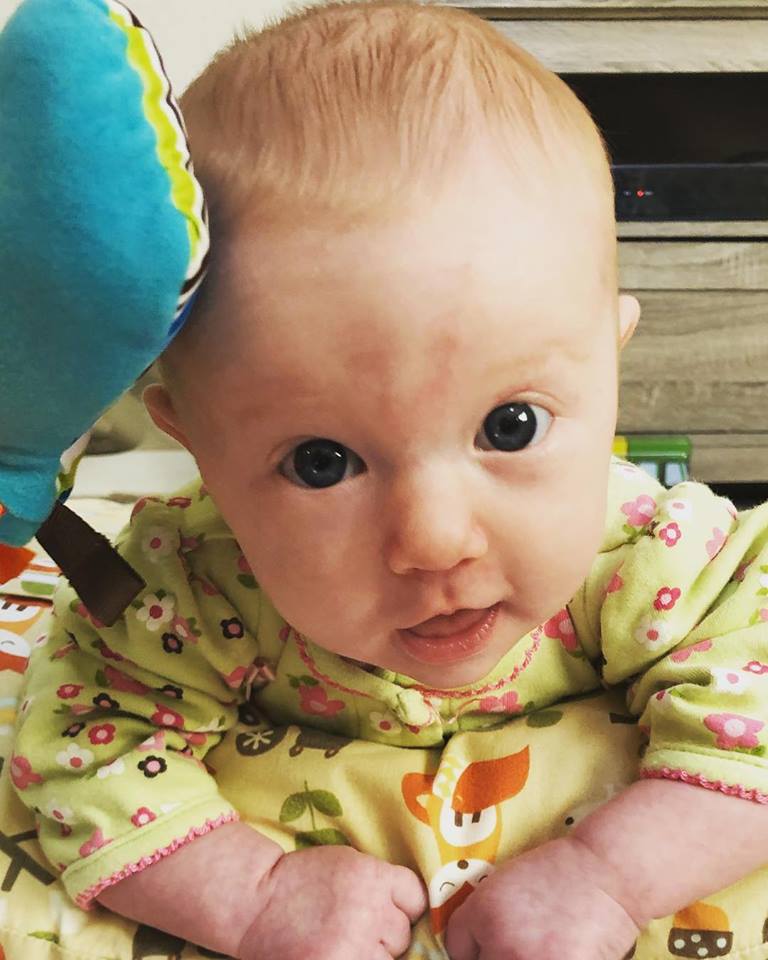 This is someone else who has been capturing my attention. Meet Avery Elizabeth, daughter of my daughter Camille, who is one month old. Today is International Women's Day, and this is the face of the future. There's nothing like a grandchild to bring hope to a world that is in much need of healing.
This is much longer than my usual post, but there's a lot going on and I've been sharing my life since 2010. Now off to Sedona and the yoga festival that I've been wanting to attend for years. Why not now?