Airplane pose
I've blogged about yoga before HERE and HERE, and because it's a powerful and ongoing practice for me and an important part of my life,  I will continue to do so intermittently.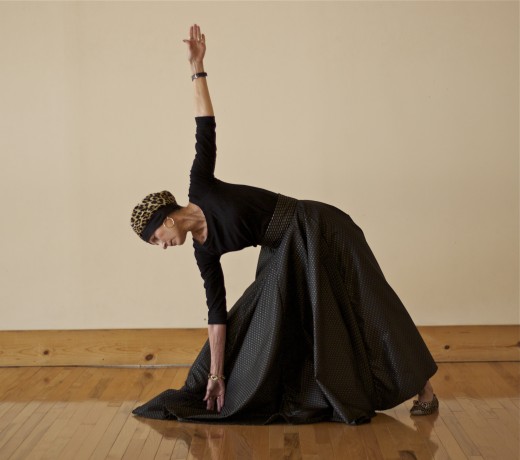 Triangle Pose
Currently, I'm in Minnesota visiting my 95-year-old mother, who has her own practices which keep her centered and engaged.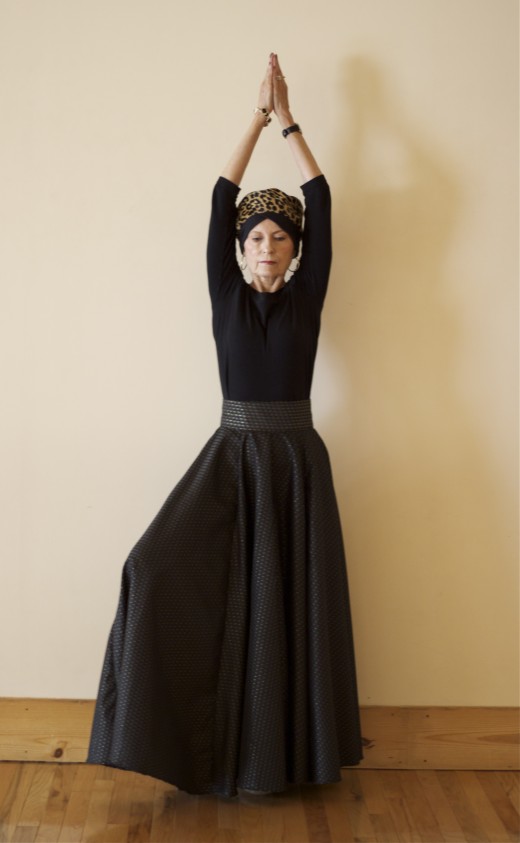 Tree Pose
Because I'm focused on my visit, this post will allow Daniel's photos to be the "heart" of this post.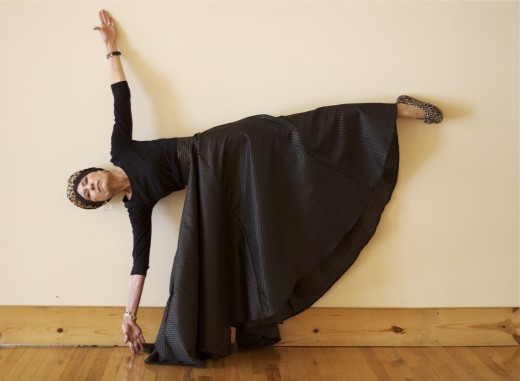 Full Moon Pose
Our collaboration is also an ongoing practice centered around creativity, growth and discipline.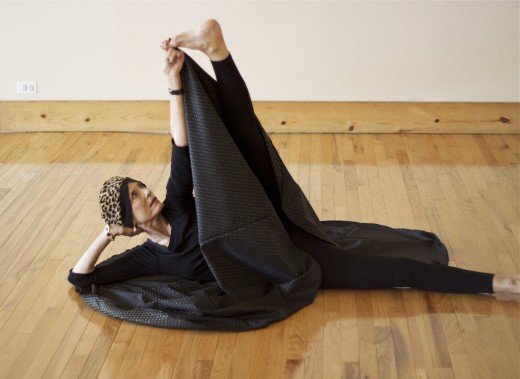 Stretching
Style Crone would not exist in its current form without his engagement, talent, friendship and our mutual vision.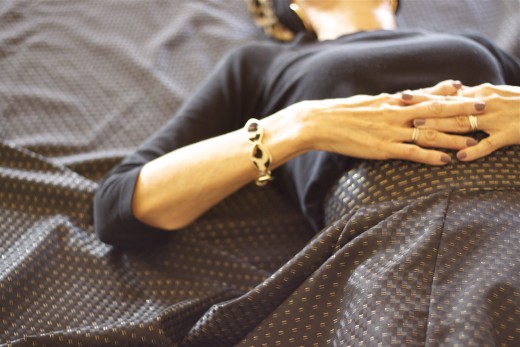 Resting after Savasana (corpse pose)
I dedicate today's post to Daniel, who took the above photos in the studio where he practices yoga.  He too shares a love for this life enhancing and ancient practice, which contributes to our ability to stay in the moment as we work together creatively and spontaneously, always having fun in the process.  Thank you Daniel, for all that you do for Style Crone!
Photos By Daniel
Black circle skirt with gold pattern by 50 Dresses HERE – gifted, leopard print turban and leopard print bracelet – estate sales, jewelry – estate sales and gifted, black top – yard sale, giraffe print slippers with bows – retail France.
Thank you to Craig Kurtz of The Iyengar Yoga Center of Denver HERE for allowing us to play in your studio.