Share-In-Style: Denim With Mis Papelicos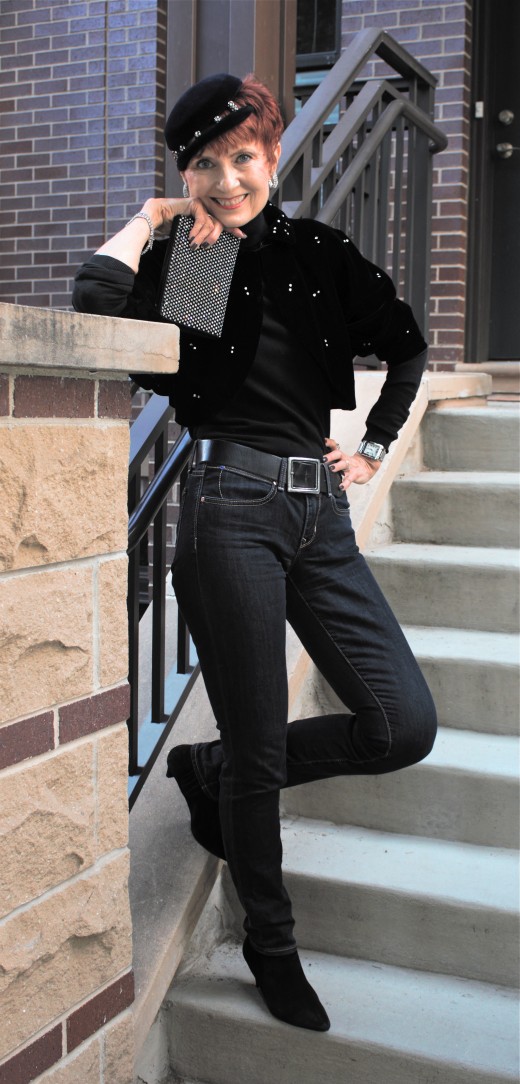 The SC was thrilled and honored to be contacted by Sacramento of Mis Papelicos HERE to be her partner in Share-In-Style: Denim, which is her link-up project that takes place every other Monday.  How fortunate that I had composed this ensemble for the last evening out to dinner with Mr. J in Vail several weeks ago.  It was barely unpacked from its last adventure.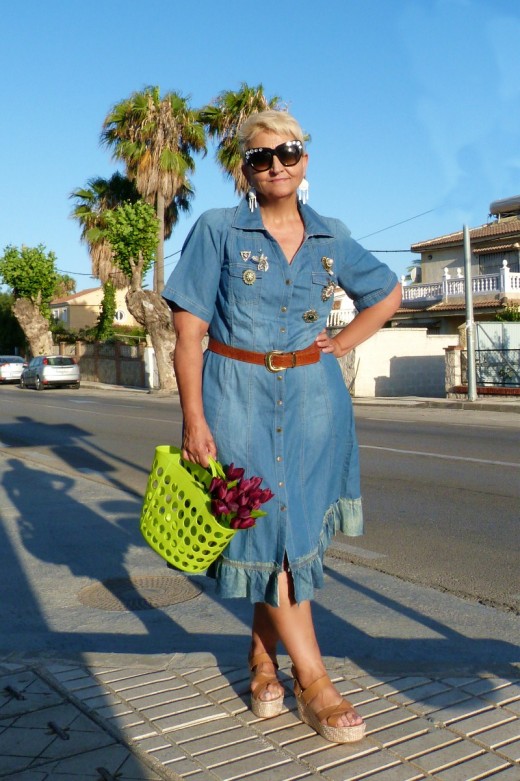 The gorgeous and creative Sacramento is wearing a fabulous denim dress for her Share-In-Style event!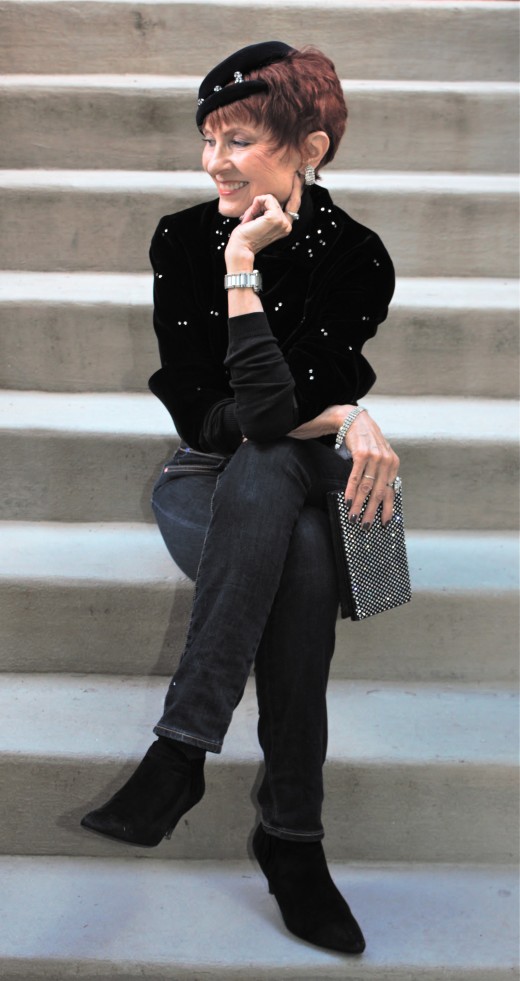 My denim contribution is a pair of skinny jeans that I purchased at a retail sale years ago. I've worn them in the past on Style Crone, and if I were a more efficient blogger, I would provide the links.  I focus on details with outfits, but let others go in the process.  There's so much living to do and decisions to be made about priorities!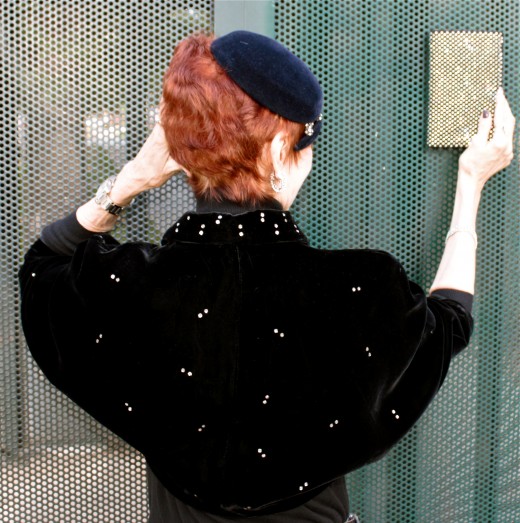 The estate sale vintage black velvet bolero jacket embellished with rhinestones plays nicely with the small rhinestone encrusted clutch,  estate sale vintage earrings and bracelet.  The SC's gifted watch has become her constant companion.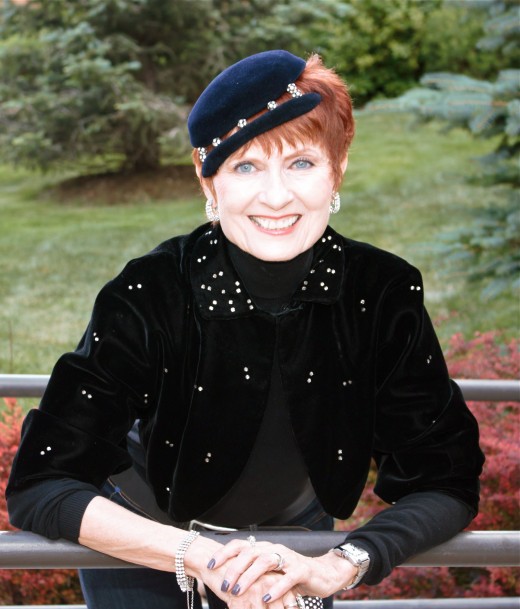 Photos By Daniel
The estate sale vintage headpiece trimmed with rhinestones was worn two months ago HERE, which was recent enough for me to find the link without difficulty.  Rhinestones have the ability to travel from day to evening or dressy to casual without a moment's hesitation.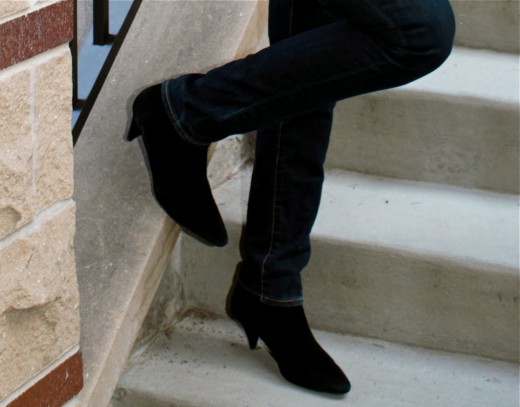 Photos By Daniel
The SC's outfit has been grounded with consignment store Prada black suede booties, which I'm sharing on beautiful  Sheila's Shoeshine HERE at Emphemera.  I'm also linking up with Spy Girl's 52 Pick-Me-Up HERE, which is about 'transportation' this week.  Anne always provides interesting challenges!
Though summer has arrived, the weather in Vail was chilly in the evenings, and the black turtleneck purchased retail provided welcomed warmth.
Now it's your turn to share your denim style!  Thank you Sacramento, for the opportunity to participate in your bimonthly creation.