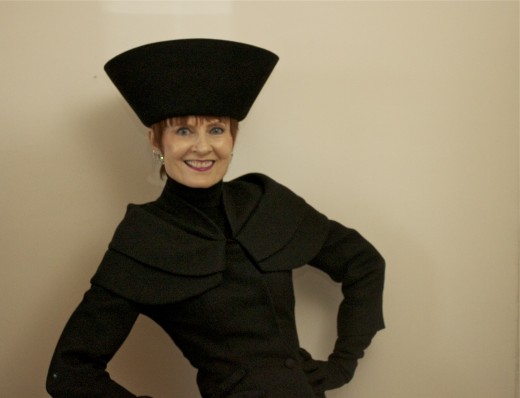 Hat Attack #7 inspired The SC to wear a hat by Patricia Underwood HERE, which was brought home to the hat room from my hat shop of the 80's.  Ms. Underwood names her hats and the T.S. Elliot has a presence that has held my attention since the moment I laid eyes on its many charms.  I am of the opinion that Patricia Underwood's hats are some of the finest in the world.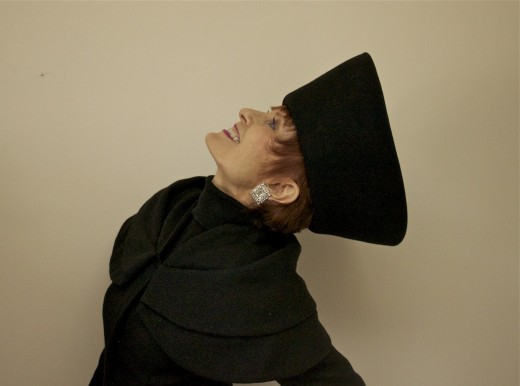 I adore the shape and the space that it assertively inhabits, making a statement that is difficult to ignore.  This hat is an extrovert, announces itself from a distance and remains true to itself up close!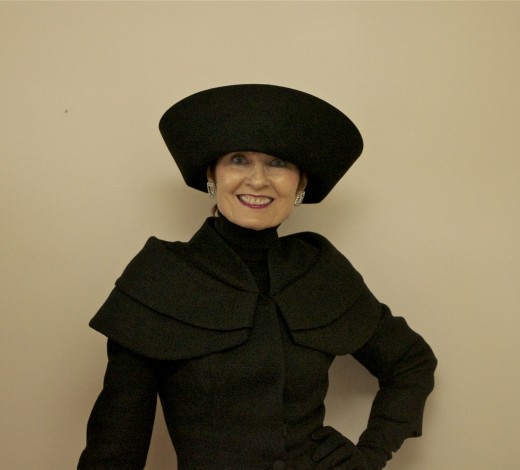 The T. S. Elliot is a shape shifter and molds into as many hats as the wearer's creativity desires.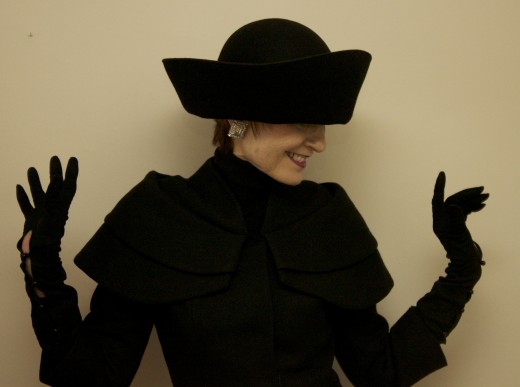 This hat promotes dancing and other activities that encourage laughter and exuberance.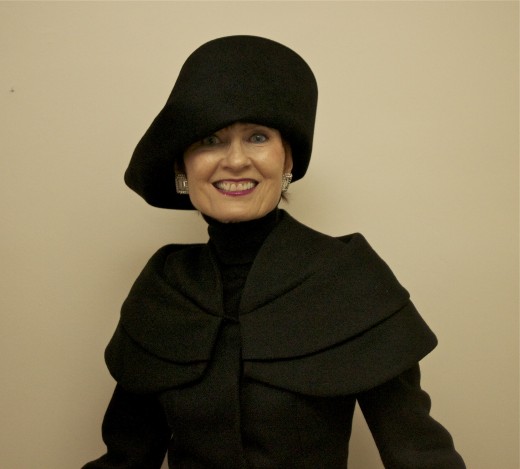 Wearing this hat requires commitment to visibility and all that comes with embracing life with gratitude.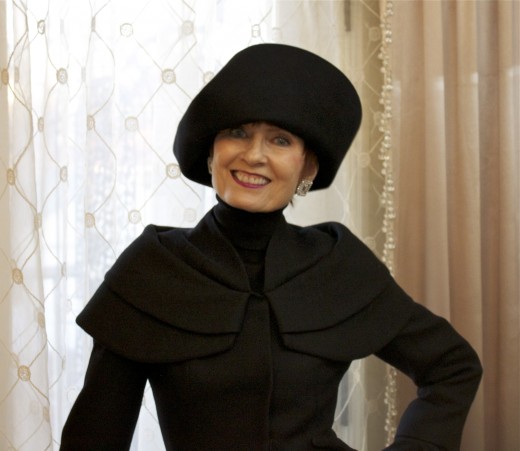 Photos by Daniel N
The T. S. Elliot brings me great pleasure during the unpredictable month of February.  Wearing this hat is a celebration of all that the art of millinery brings to my life.
Please display your hat, headwrap, headpiece, fascinator, hair flower, headband or other adornment for your head that you adore, give The SC a FEBRUARY HAT ATTACK and kindly link to Style Crone somewhere in you post.  I'm excited to see the beautiful creations that you share throughout the next week. Participation will be open through February 7th.
[inlinkz_linkup id=367336]