Hat Attack #63: Hat Maker HEIDILEE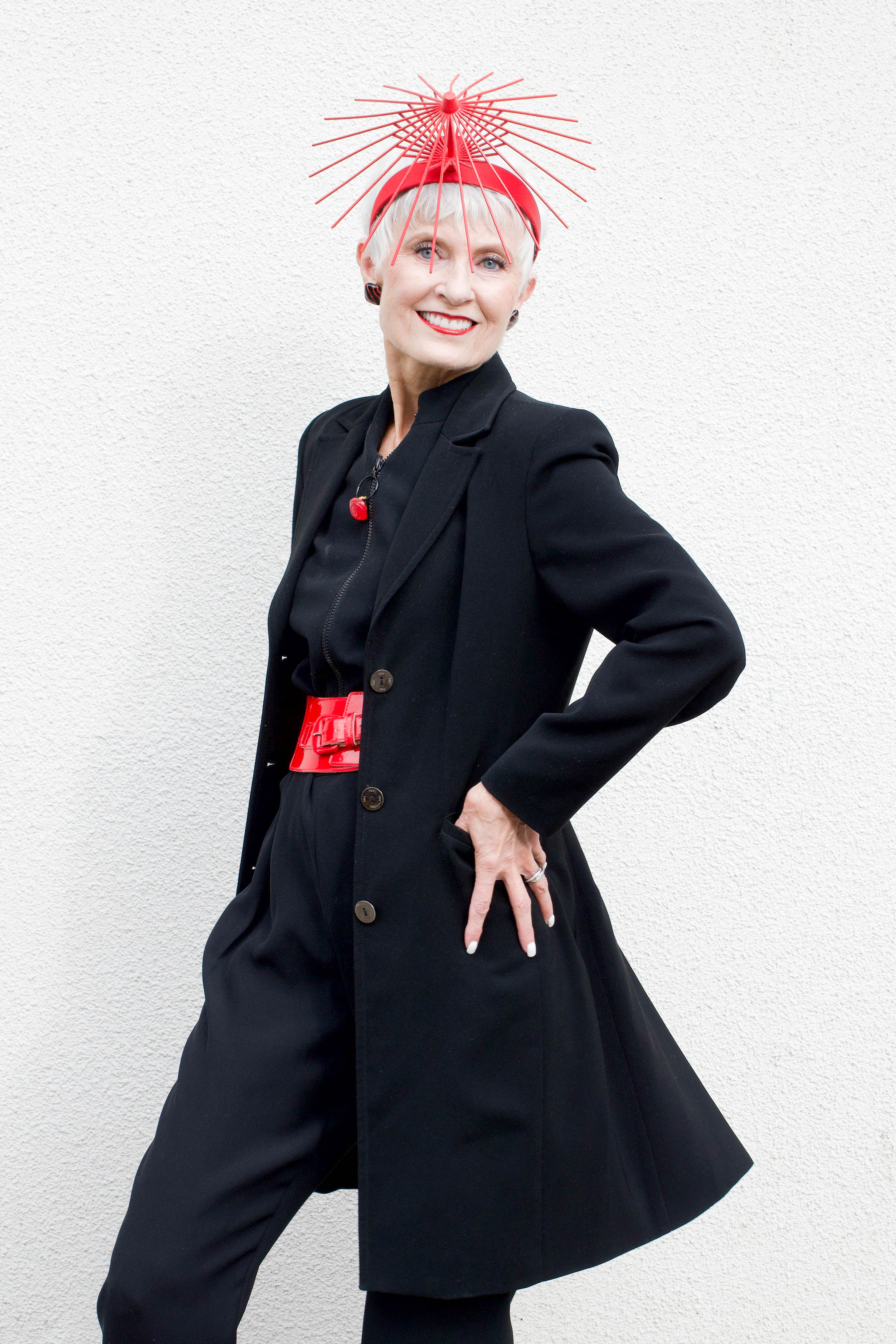 October's Hat Attack is the red Cocktail Parasol Hat by hat maker, artist, and designer HEIDILEE. HEIDILEE is a RISD graduate and recipient of the 2012 MET Museum Costume Institute Accessory Design Award, H E I D I L E E is a NYC-based artist and designer whose hats have featured in VOGUE, V, W, Visionaire, Dazed & Confused, MTV, SHOWstudio, NYT, New York Magazine, The Creators Project, etc. Exhibitions include The National Centre for Craft and Design (UK) "The World is Your Dressing Up Box" and MAD Museum's "MAD Biennial: 100 Makers that manifest the cultural capital of NYC." Her clientele include Anne Hathaway, Madonna, G-Dragon, Lady Gaga, Missy Elliott and Lauryn Hill…HEIDILEE Website
The Cocktail Parasol hat is based on the Japanese folk legend of Parasols (Karakasa Obake (唐傘お化け) gaining Spirits after reaching their 100th milestone. This design garnered an award from the Metropolitan Museum of Art Costume Institute and was commended as an achievement by curator-in-charge Harold Koda for its creativity and originality...HEIDILEE Website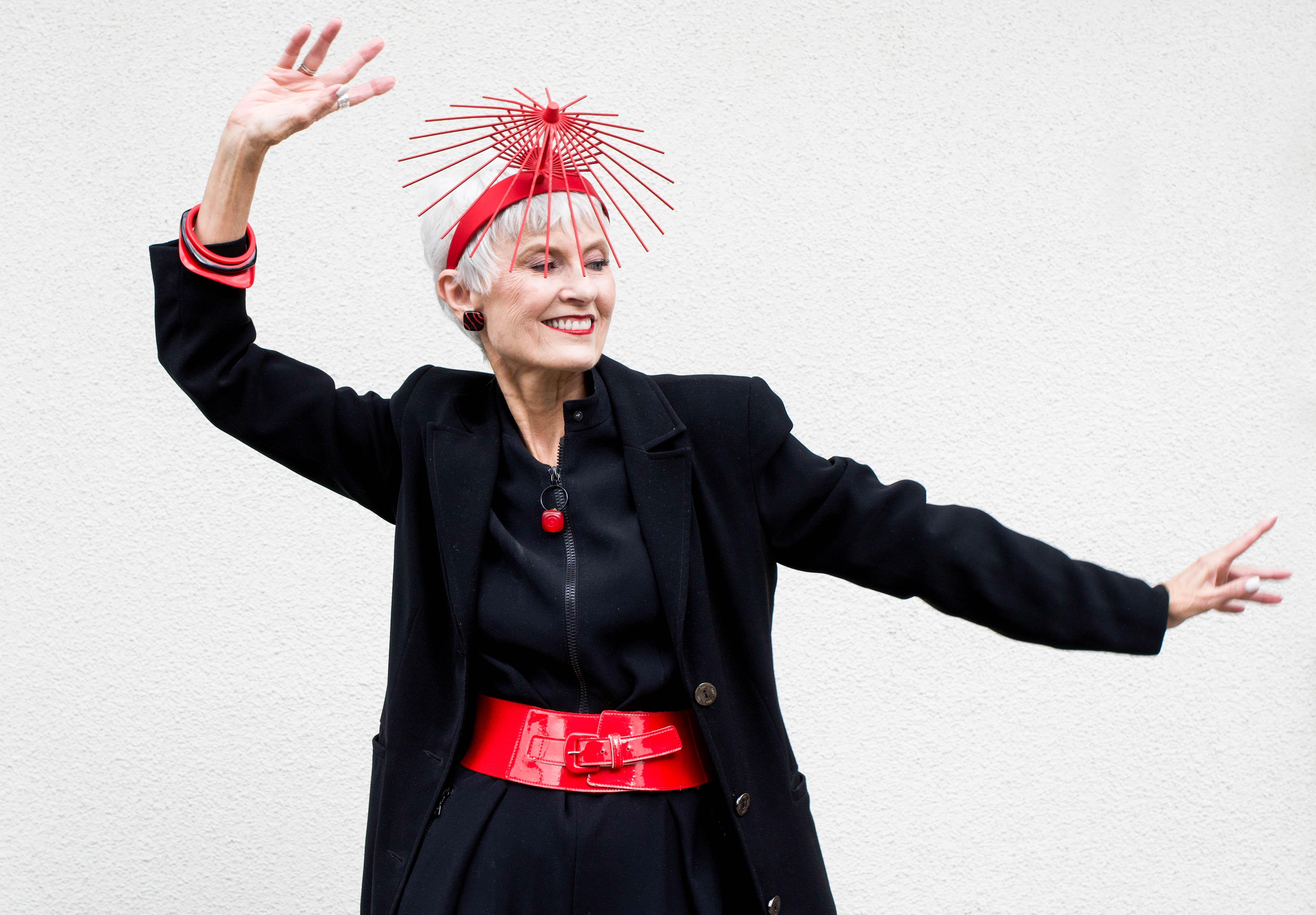 Photos By Daniel
I was honored to meet HEIDILEE at the book signing in NYC for Ari Seth Cohen's Advanced Style: Older and Wiser.  I am drawn to her original and unique designs, and I'm thrilled to wear her creation for this month's Hat Attack. Check out her website HERE for more of her designs and her many media features.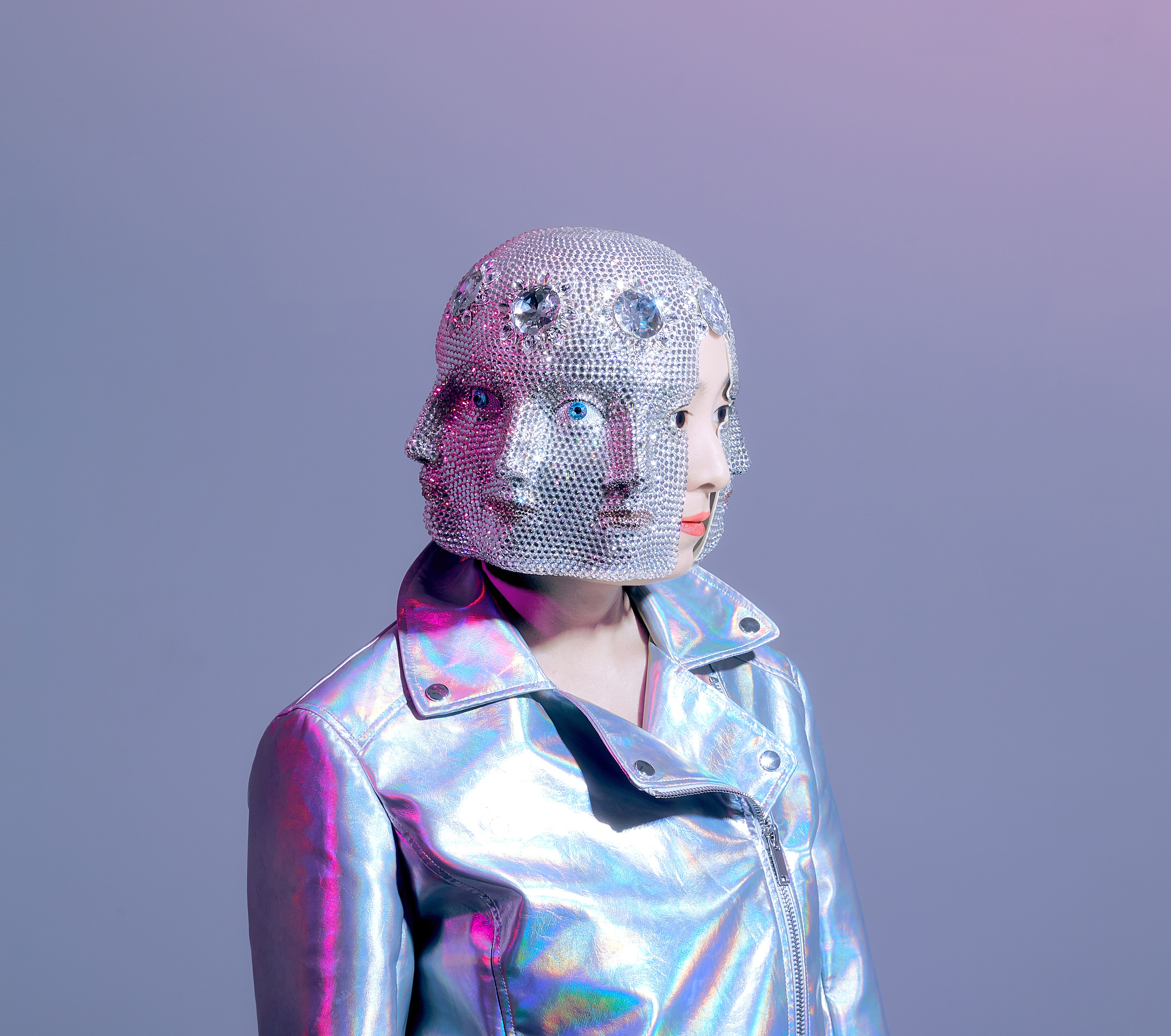 Consisting of eight overlapping faces (referencing Hellenic classical antiquity) the Echo Hat reimagines the myth of Echo and Narcissus as an allegory of the post internet age; it raises ethical questions about surveillance technologies and the millennial age of the selfie. It is also a visual pun on the "Echo Chamber" effect of the internet: in which information, ideas, or beliefs are amplified or reinforced by transmission and repetition inside an "enclosed" system, often drowning out different or competing views (globalization of social media)...HEIDILEE Website.
"Ceci n'est pas un chapeau….C'est un jouet!" – H E I D I L E E.
Linking up with Patti's Visible Monday HERE at Not Dead Yet Style, Catherine's #iwillwearwhatilike HERE at Not Dressed As Lamb, and Cherie's Shoe and Tell Fashion Link Up HERE at Style Nudge.
Anyone can participate in the celebration of headwear!  Click on the blue link-up button and there are a number of ways to share your photo from your blog, Instagram or your computer photo files.  All forms of headwear are appreciated:  hat, headwrap, headscarf, headpiece, fascinator, hair flower, headband or other adornment for your head that you enjoy.  Multiple photos are encouraged!
Now it's your turn to throw a little headwear my way. Give The SC an OCTOBER HAT ATTACK and kindly link to Style Crone somewhere in your post. The link-up will be open through October 31st.
[inlinkz_linkup id=801306 mode=1]