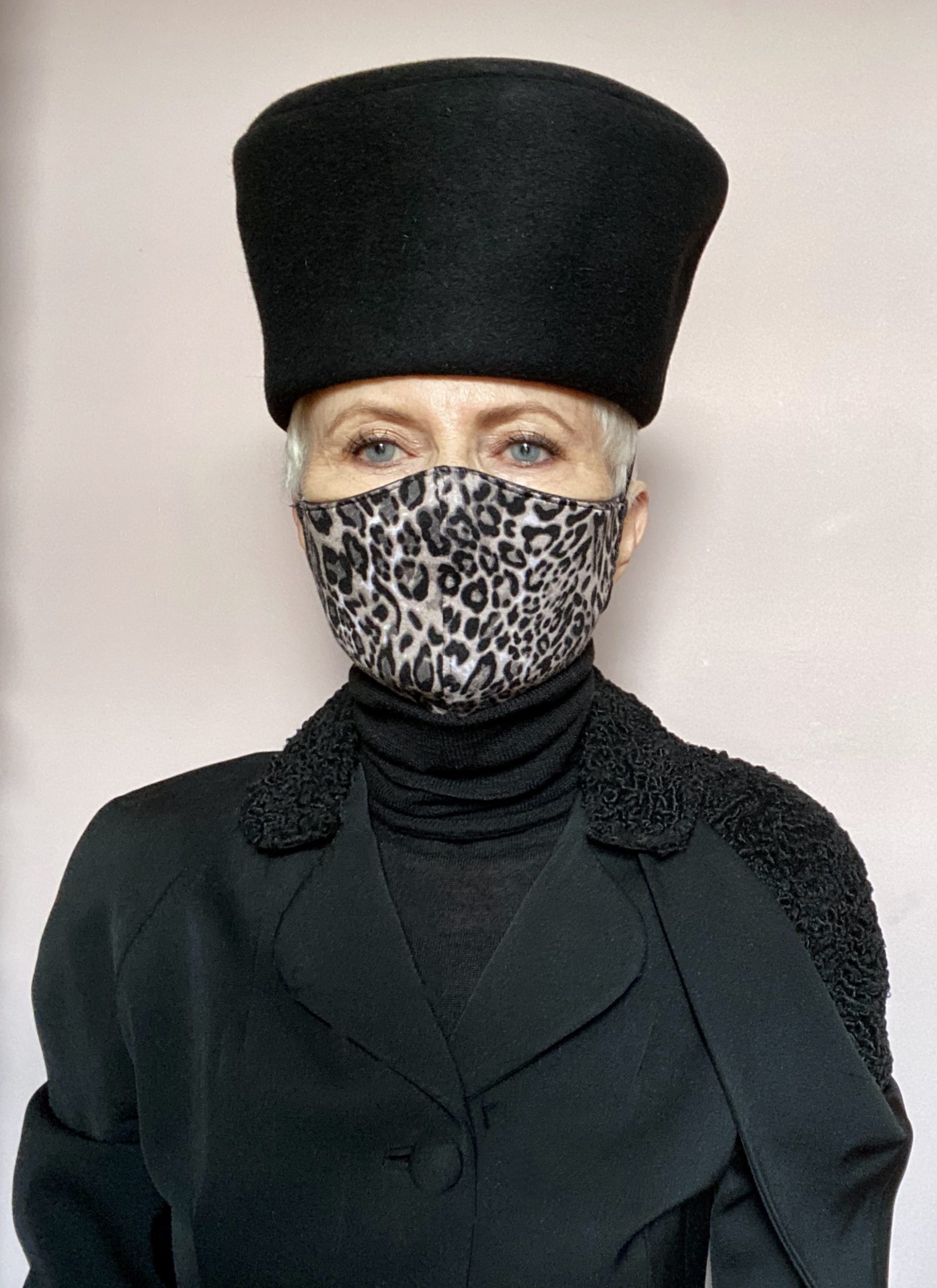 As I write this post today I am aware that I have not published a blog post for over a month. I began sheltering in place on March 14th, which was a day before my 77th birthday. Since that time, I have been adjusting to my new lifestyle, as I know is true for everyone that I know. Because I am included in the high risk group for COVID-19, I have been developing new  habits in my home to maintain a sense of structure. I have been learning how to take my own photos with a tripod, remote, and iPhone. It has been a challenging learning curve, but it keeps me moving forward and offers new knowledge and skills.
To maintain my health I have been accessing yoga classes online, walking in my neighborhood once a day during low foot traffic times to maintain social distance, meditating, and eating as healthy as possible. I have been focusing on Instagram, and haven't been motivated to write, which has kept me distant from my blog. I'm hoping to change this with today's post.
Recently Governor Polis of Colorado asked all Coloradans to wear cloth masks when going out in public. In the photo above I'm wearing a handmade mask gifted to me by my friend, Denver designer Brooks LTD. This does not change the importance of social distancing , staying home, and hand washing. Recent data indicates that mask wearing does slow down transmission and saves lives. Medical masks are reserved for our courageous health care providers, but handmade masks help us stay healthy, which is our social responsibility. I protect you! You protect me! We all protect health care workers.
This mask has inspired me to begin a collection of handmade masks by various designers and artists. I believe that masks will be the new accessory, and a necessary addition to any ensemble that I compose. Our new normal has accelerated change in almost every area of our lives. Resilience and adaptation have become necessary for mental health.
I am aware that I feel safe in my peaceful and comforting home, while sheltering in place is impossible for those who have no shelter.
I am aware that I have healthy food to eat while others have lost their jobs and are having difficulty paying rent and buying food.
I am aware that I have health insurance while others do not, and in fact many have lost their insurance along with their jobs.
I am aware that I have the ability to socially distance, while many in confinement in other life circumstances  are living in danger, shoulder to shoulder.
I am aware that today I am healthy, while health care providers are putting their lives on the line for us everyday. As are other workers on the front lines of essential services. 
I am aware of the many  privileges that I have and that connecting to my sadness and grief is as important as feeling whole and at peace.
As a former registered nurse, I am alarmed by the media images that profoundly display the unsafe working conditions experienced by healthcare workers and those who provide essential services. I am in awe of their courage and resilience and my heart breaks for the conditions that they endure. My most important job is to stay home, remain healthy, and avoid the health care system to the best of my ability. And to look for the inevitable silver linings that magically appear during this period of quarantine. I have hope that collectively we will choose to demand and create a more gentle, sustainable, equitable, safe, kind, and effective world that takes care of its people and our planet after the corona virus fades from view.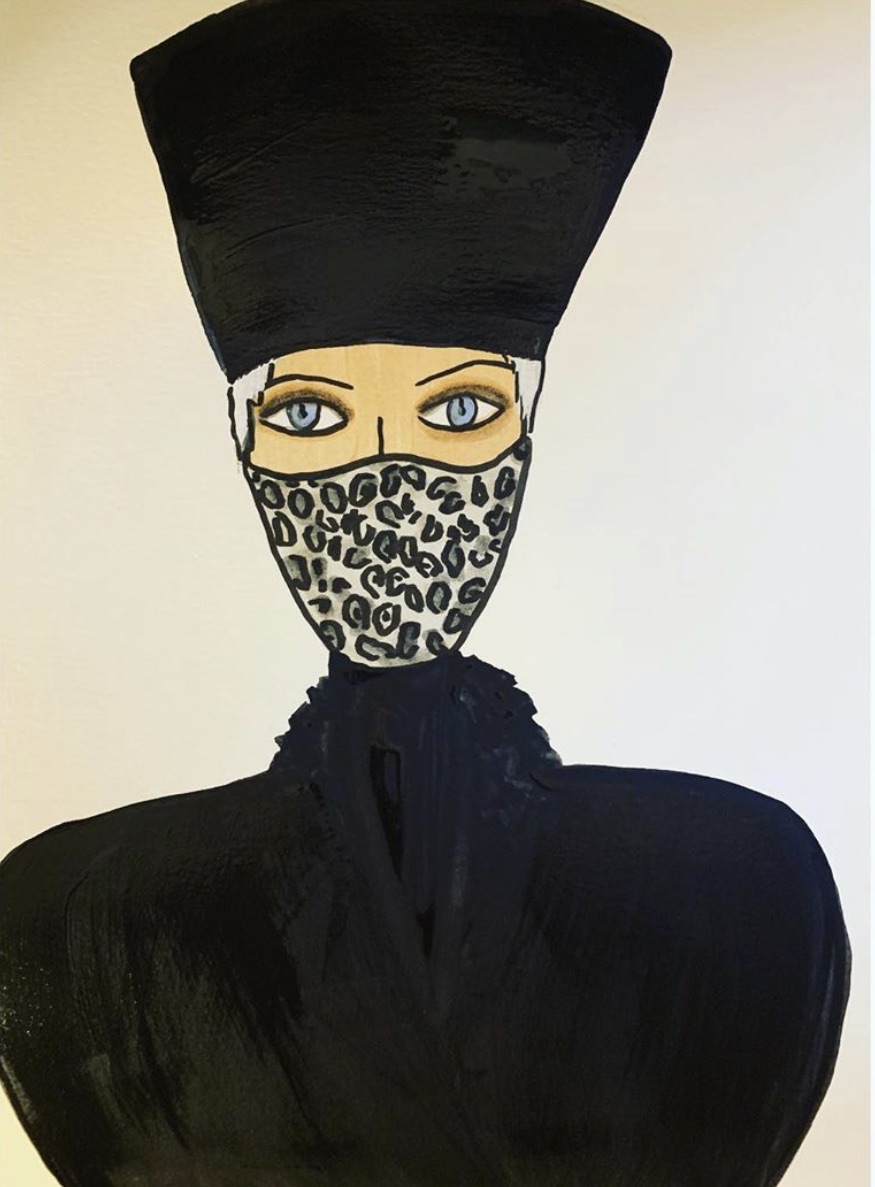 I have been deeply honored to have my portrait included in the "Stay Home Girls"  series of illustrations and stories on Instagram, painted by the multi-talented and gifted artist Rebecca Moses. She has been connecting women from five continents, building a global sisterhood and providing strength and hope during this time of isolation and unpredictability. Thank you Rebecca, for your vision, passion, love, and generosity. 
I met Rebecca through my dear friend Jean of the instagram account Dross Into Gold, who invited me to accompany her to the opening of Rebecca's "Perfectly Imperfect" exhibit at the Ralph Puccini Showroom in NYC over three years ago. Social media connections, such as my friendship with Jean, have been invaluable in opening my world to beauty and experiences that enrich my life beyond words. Though we are are sheltering in place, these relationship thrive and grow and the circles of support become increasingly expansive, despite distance and uncertain times.
To all of my beautiful followers, I am hoping that you are safe, and I appreciate all of you even more as we collectively experience this global crisis. As I approach the tenth anniversary of my blog, I am thankful for my journey which began in the midst of my own personal grief and loss. I will use some of the same strategies to cope with the unfolding pandemic. Take care and be well.