Hat Attack #69 – Heather Stoten Millinery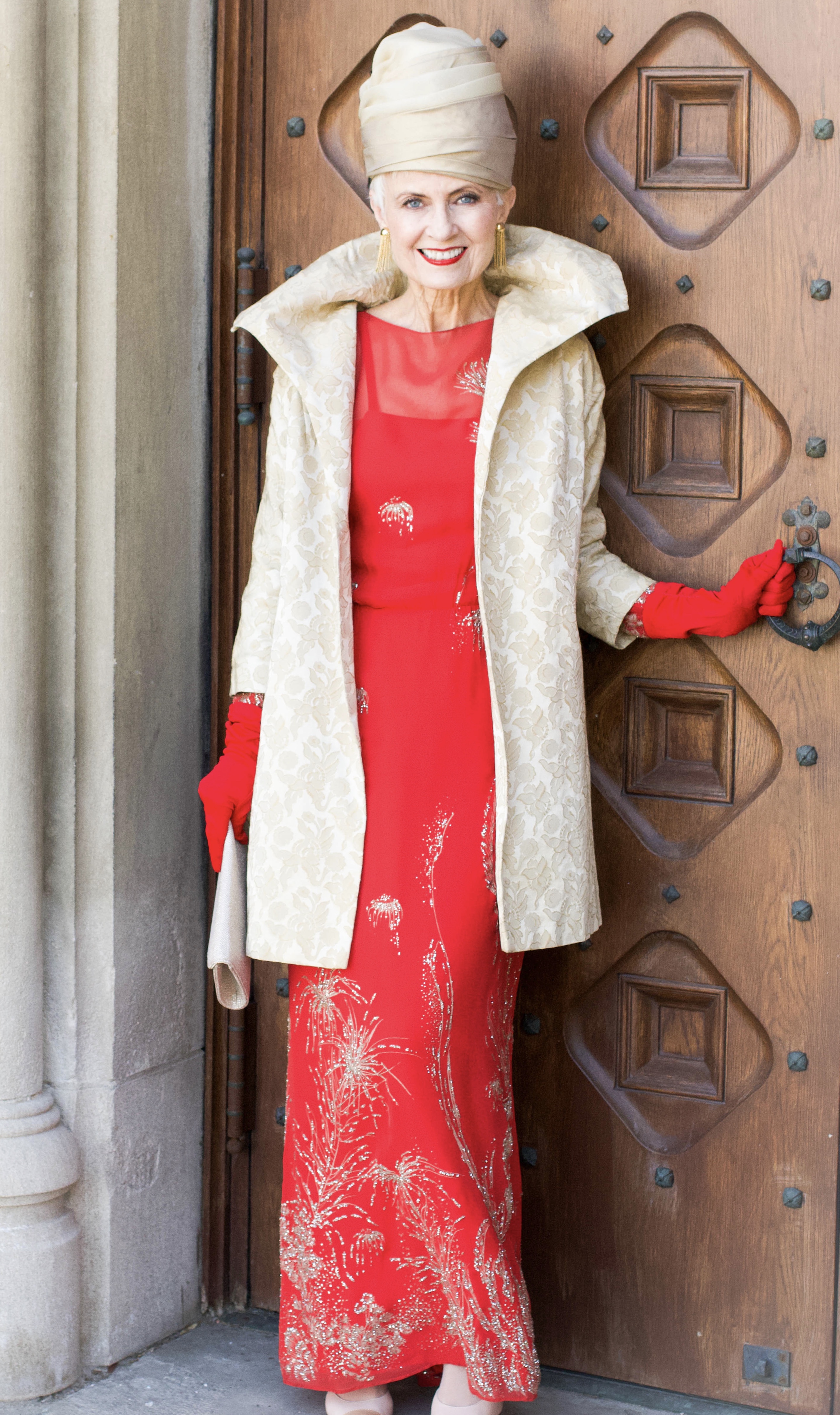 April's Hat Attack features the silk turban by Heather Stoten Millinery.  I met Heather during the time that she lived in Boulder, Colorado, which is a short drive from Denver. She made the turban specifically to pair with this vintage red silk chiffon gown embellished with patterned sequins.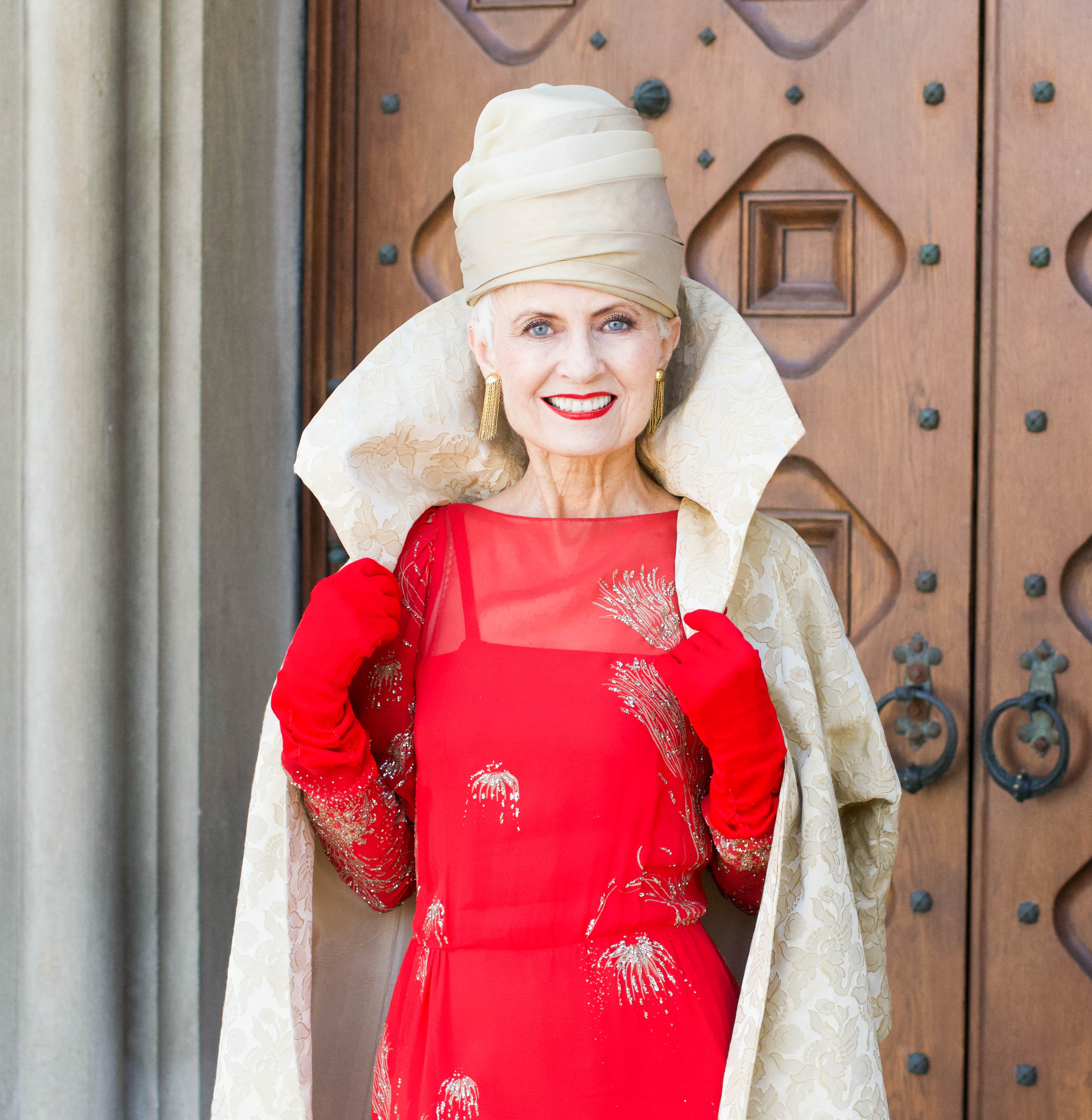 Heather is very talented and skilled, but unfortunately for me, she moved back to London several years ago.  I still miss her, as Daniel and I would travel to her studio for an afternoon and play with her millinery couture. I've blogged about Heather in the past, and follow her on Instagram.  It was wonderful to have such an exquisite milliner living within driving distance.  Everytime that I wear this silk confection, I have memories of the time that we spent together chatting about all things millinery.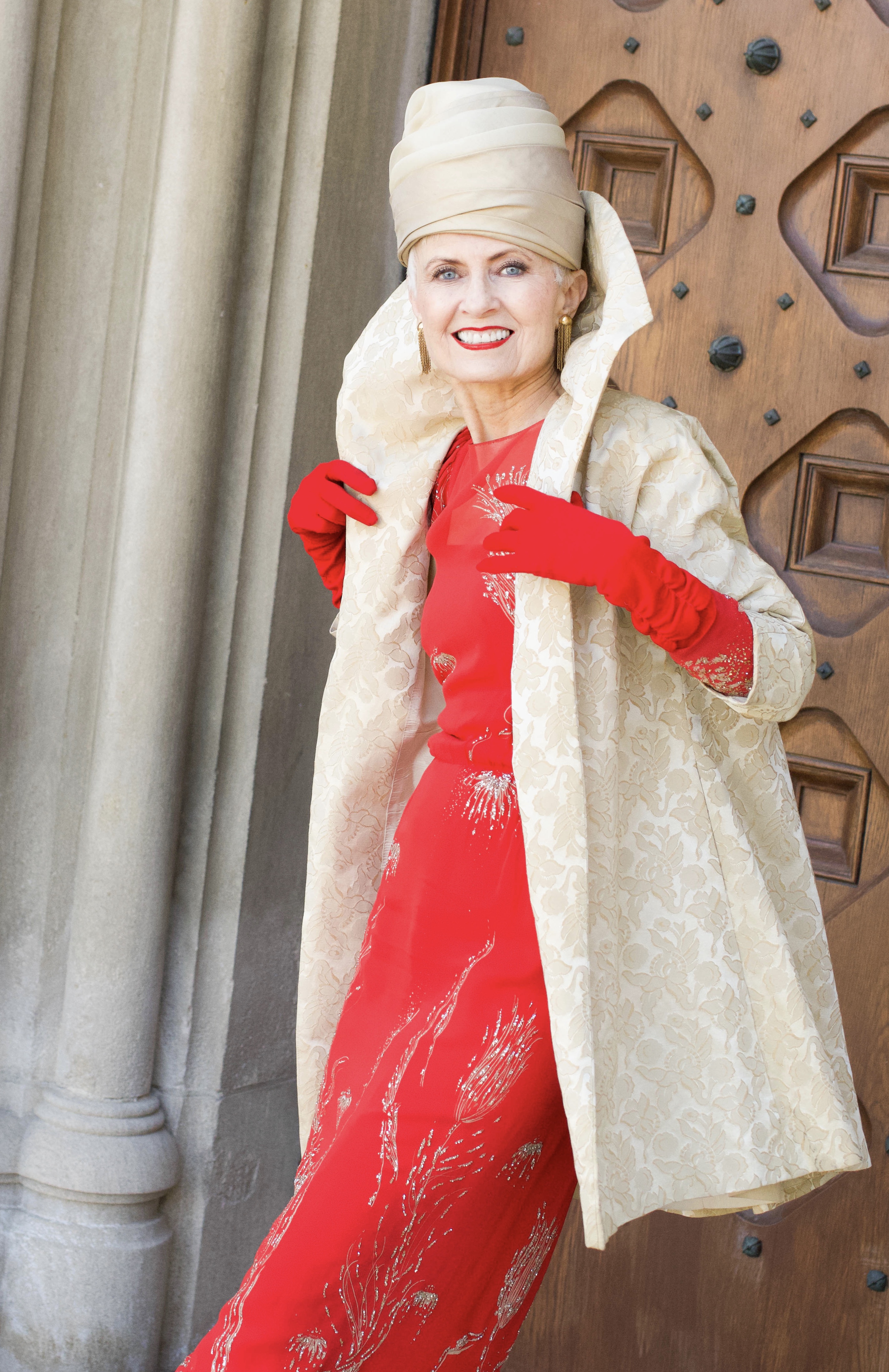 I was thrilled to discover that the vintage swing jacket with a dramatically large collar, which has been waiting patiently for an outing, was the perfect match for the silk turban. Shopping my closet provides limitless magical combinations!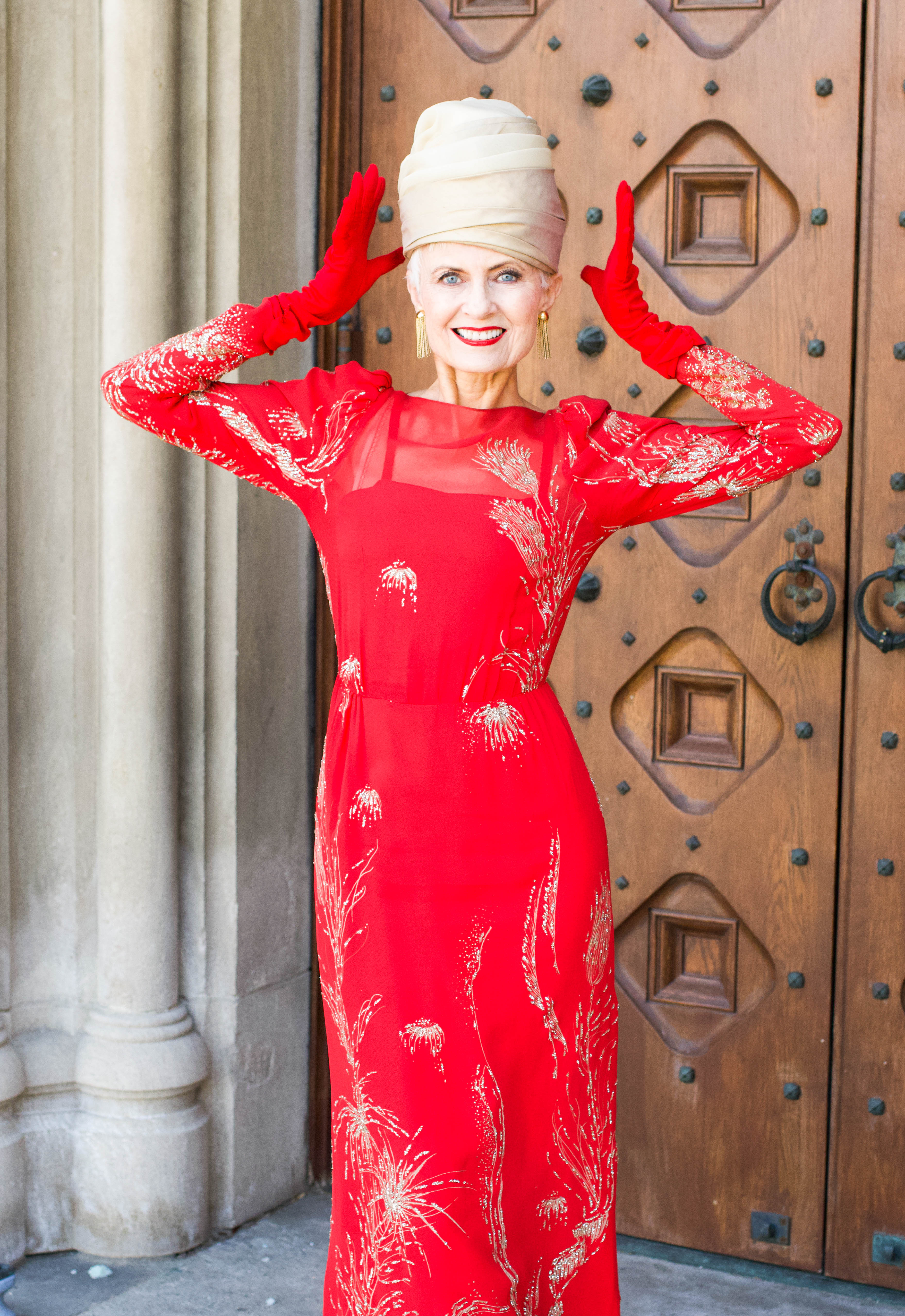 Adding vintage red gloves and vintage gold earrings provided the finishing touches.  I wore this ensemble to a the red carpet event that was Denver Fashion Week.  There's nothing like a silk turban when dressing for a special occasion.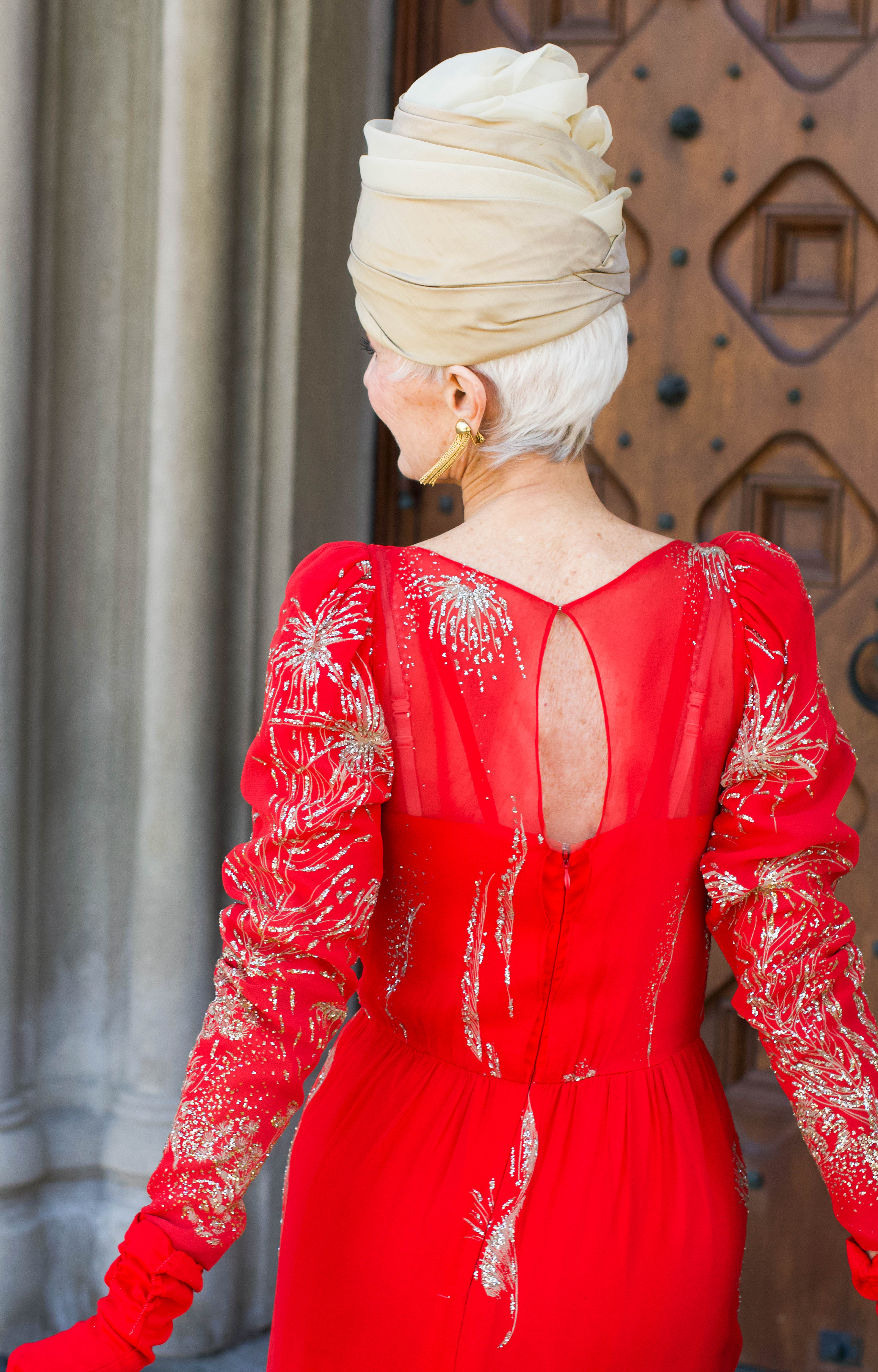 Photos By Daniel
Anyone can participate in the celebration of headwear!  Click on the blue link-up button and there are a number of ways to share your photo from your blog, Instagram or your computer photo files.  All forms of headwear are appreciated:  hat, headwrap, headscarf, headpiece, fascinator, hair flower, headband or other adornment for your head that you enjoy.  Multiple photos are encouraged!
Now it's your turn to throw a little headwear my way. Give The SC an APRIL HAT ATTACK, and kindly link to Style Crone somewhere in your post. The link-up will be open through April 30th.
You are invited to the Inlinkz link party!