The Beauty That Surrounds Me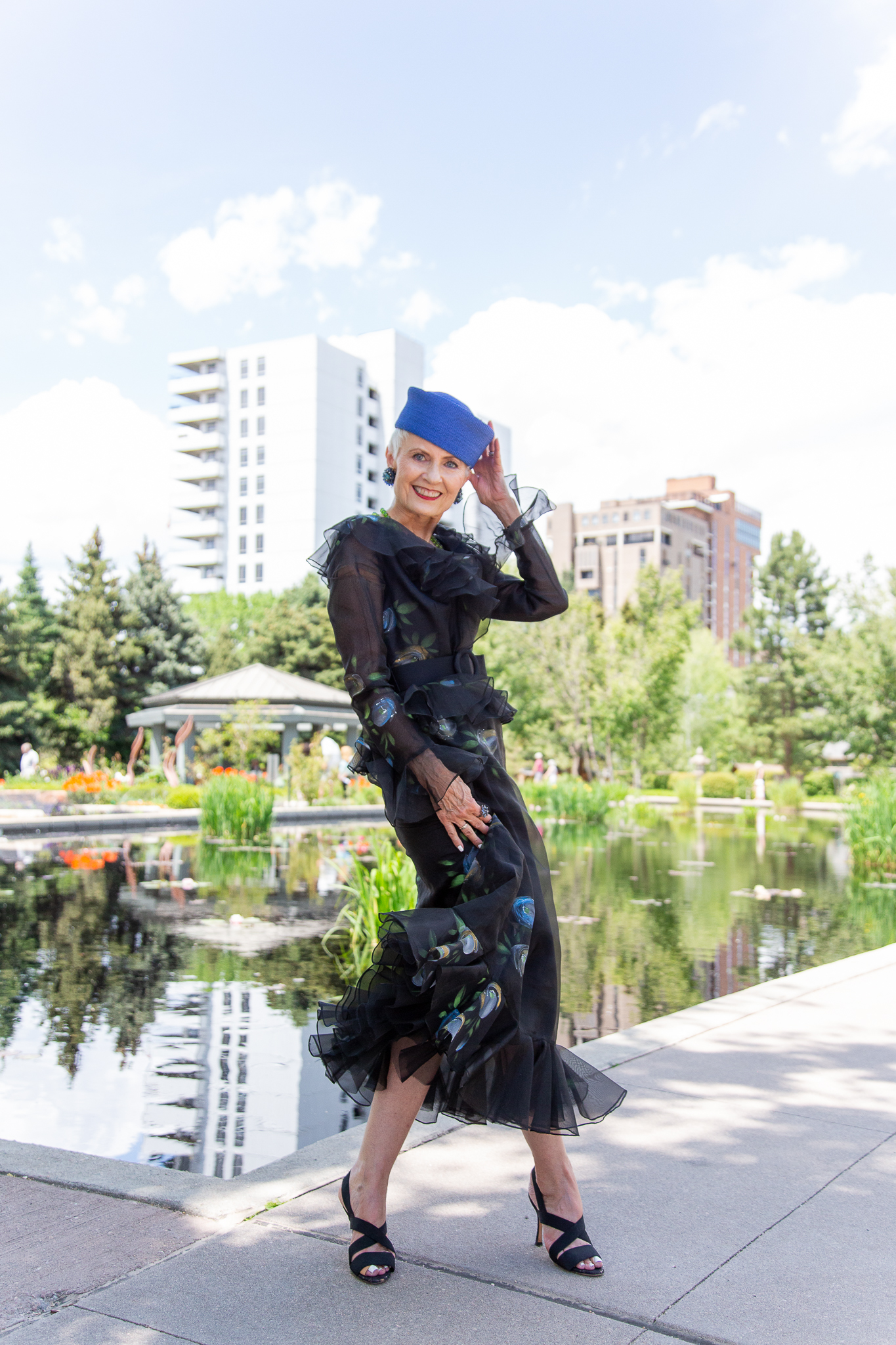 My home and garden renovations are completed for now.  I had a list of goals to accomplish by last week, as I was interviewed and photographed in my home for a monthly online magazine covering style and beauty here in Denver.  It was helpful to have a date in mind to provide focus and motivation to finalize projects that I have wanted to do for a long time.
At the age of 76, it was important to me to surround myself with beauty now. Why put off something that could enhance my life on a daily basis.  What was I waiting for?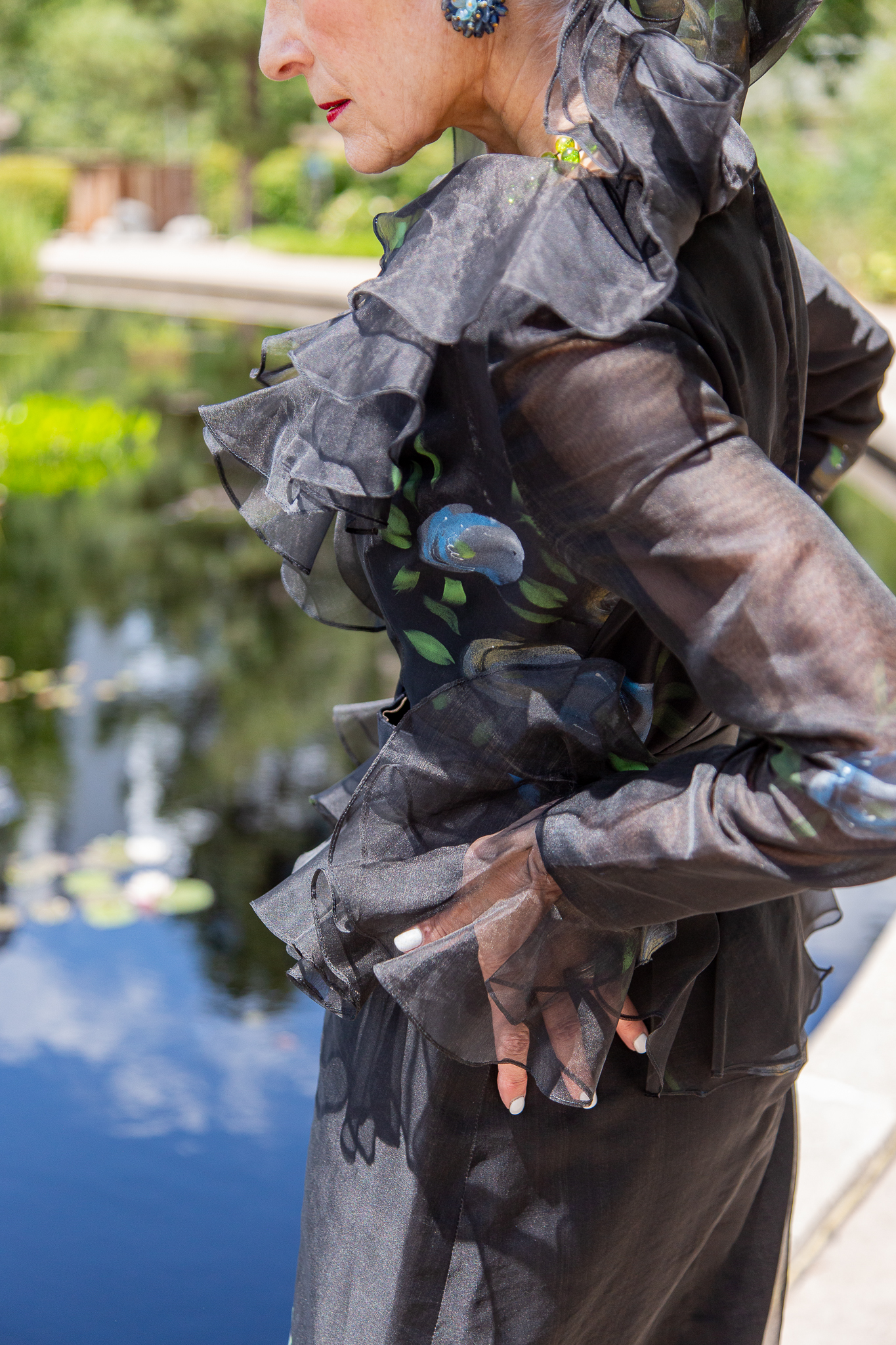 I will blog about the interview when it's published in August. I found it to be fun and energizing.  The bonus is that my home has been provided with tender loving care.  Built in 1907, it needs intermittent upgrades and maintenance to continue to reveal its true beauty.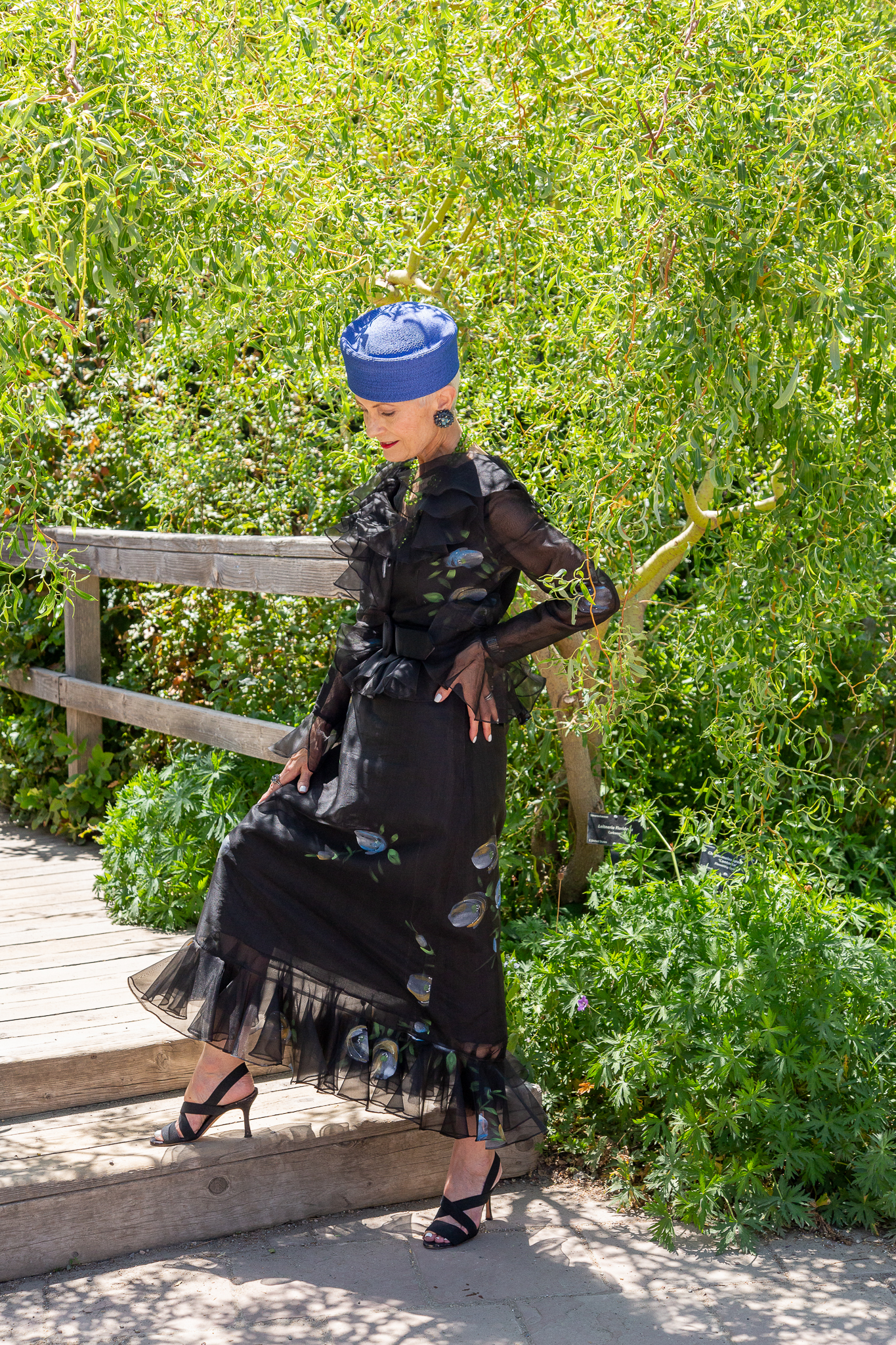 I have always loved living in what is called a Denver Square.  There are many homes in the city with the same floor plan, which were built in the same era as mine. Just as I love wearing vintage, I adore its sense of history and its character.  It needs care as it ages, and I love to provide that, as it gives back to me much pleasure.
My personal space reflects my style, and like composing an ensemble it is another form of self expression. An analogy for life, taking care of my home is an ever unfolding process of change. I'm excited to share what I have been focused on for many months.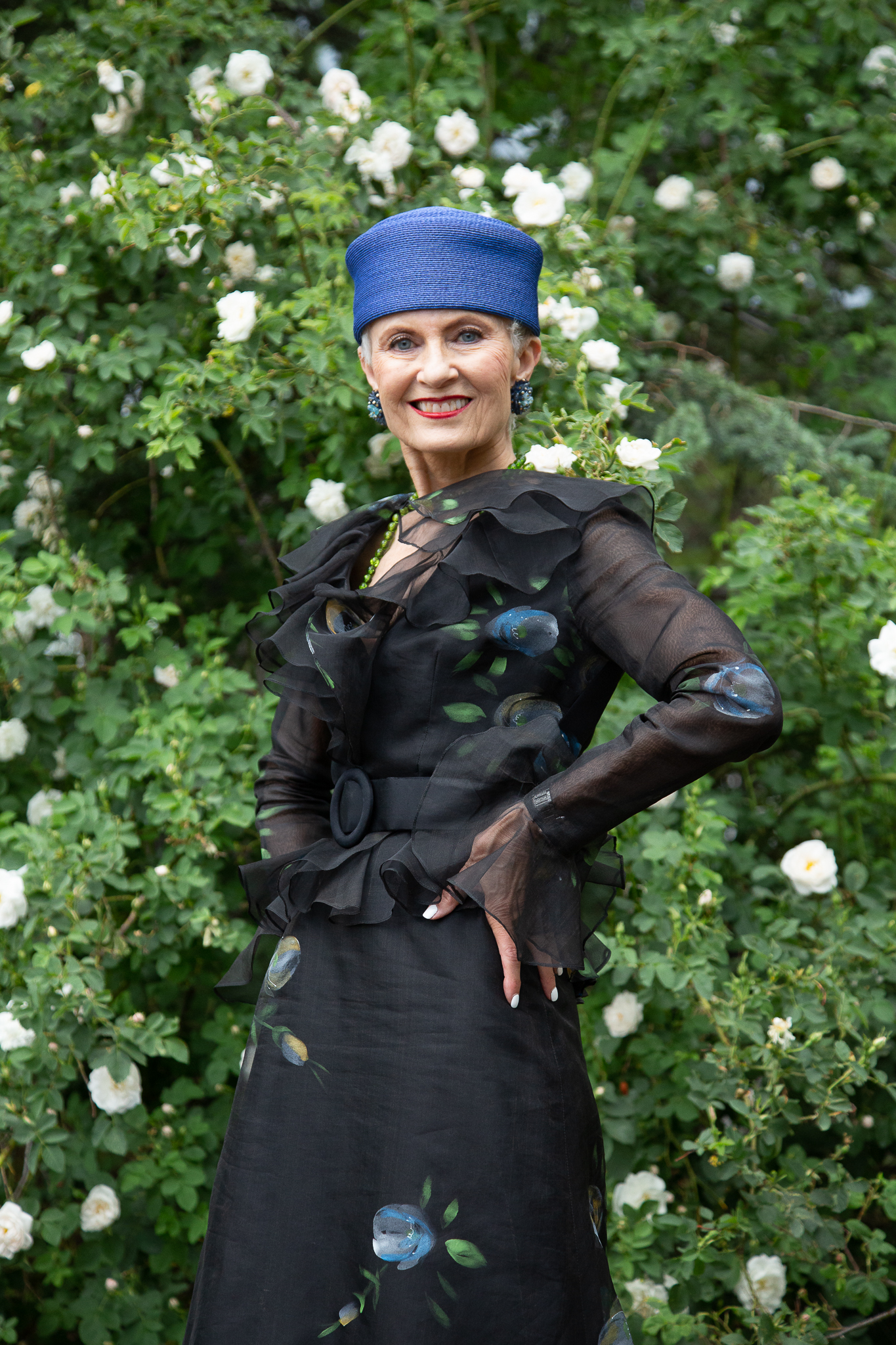 I plan to blog about my home over the next few posts.  Or however long it takes to do a virtual tour.  I will explore each room, accompanied with an ensemble.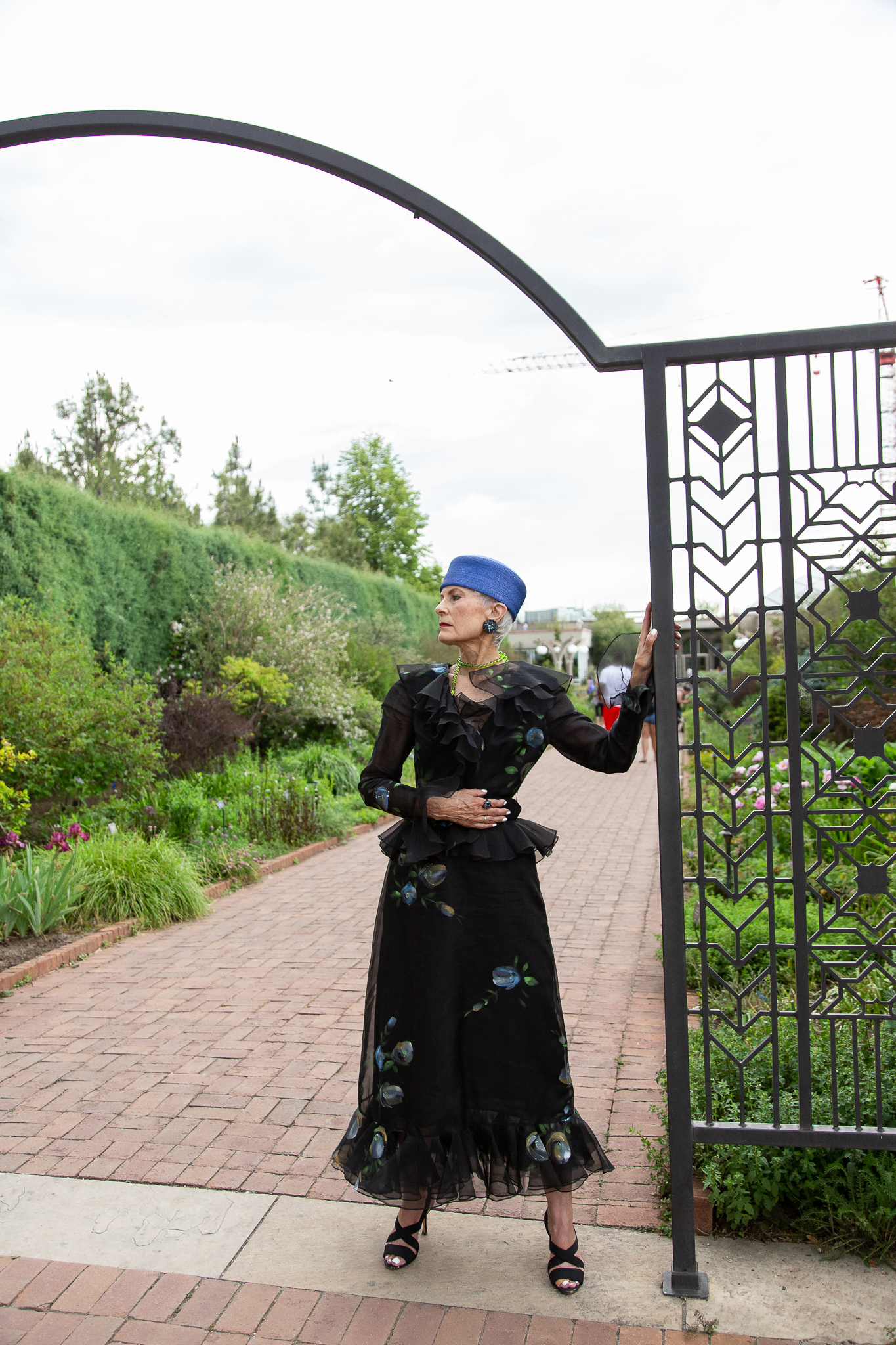 Photos by Nicole Marcelli
These photos were taken at the Denver Botanic Gardens, which provides unlimited beauty at every turn. I'm wearing a vintage silk organza dress by Pat Sandler – thrifted, jewelry – estate sales, heeled sandals – consignment shop, and a Patricia Underwood hat – from my hat shop in the 1980's.