What To Wear To A Croning Ceremony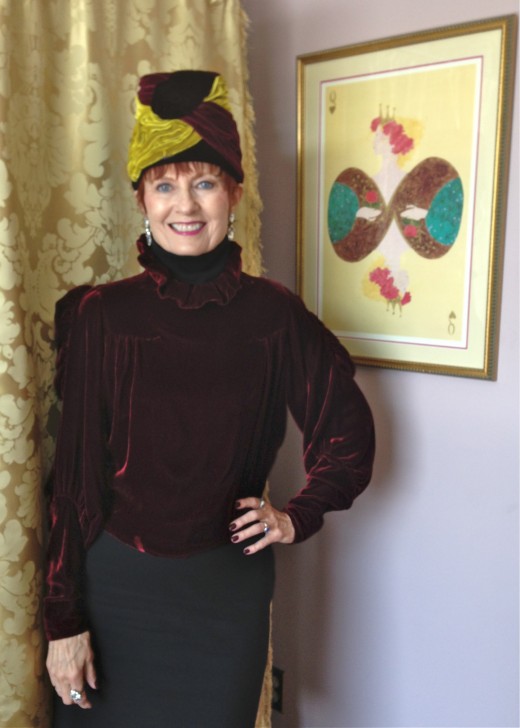 Last week was Diana's 60th birthday, and has become the tradition HERE in my orbit of friends, a croning ceremony took place as part of her celebration.  In honor of this glorious transition, The SC chose to wear the Lisogorsky elevated crone crown, which was purchased in NYC while hat shopping with the Idiosyncratic Fashionistas HERE.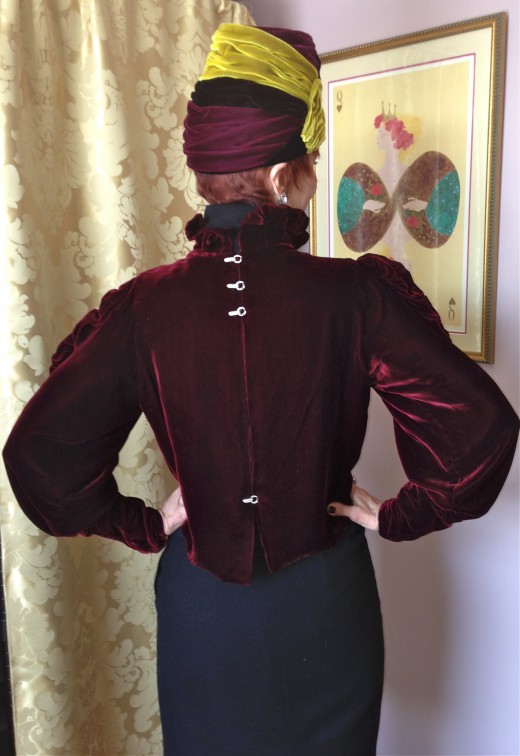 The multicolored draped velvet chapeau immediately sparked a 'hat attack.'  I know when I've been smitten by the beauty of headwear, and in this case I couldn't possibly leave the shop without this hat in my possession.  Every angle has its charm and distinctive appeal.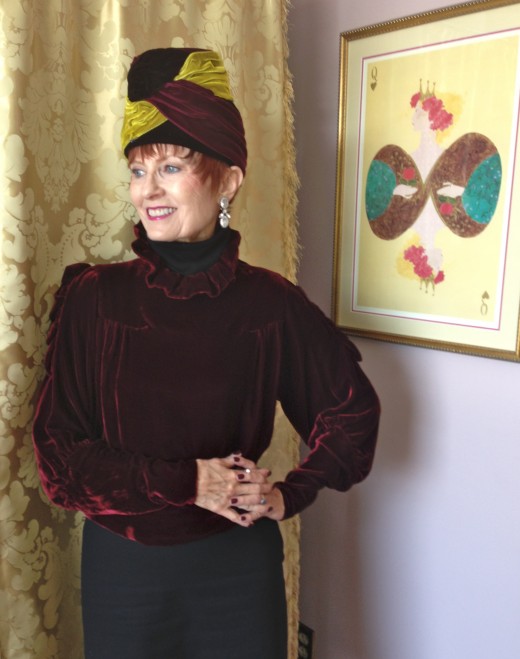 I just happened to have a gifted vintage wine-colored silk velvet top with rhinestone closures to play with the colors of the hat.  The black background of the estates sale vintage pencil skirt, Fluevog boots and consignment store sleeveless turtleneck gave the hat its proper place as the focus point of this ensemble.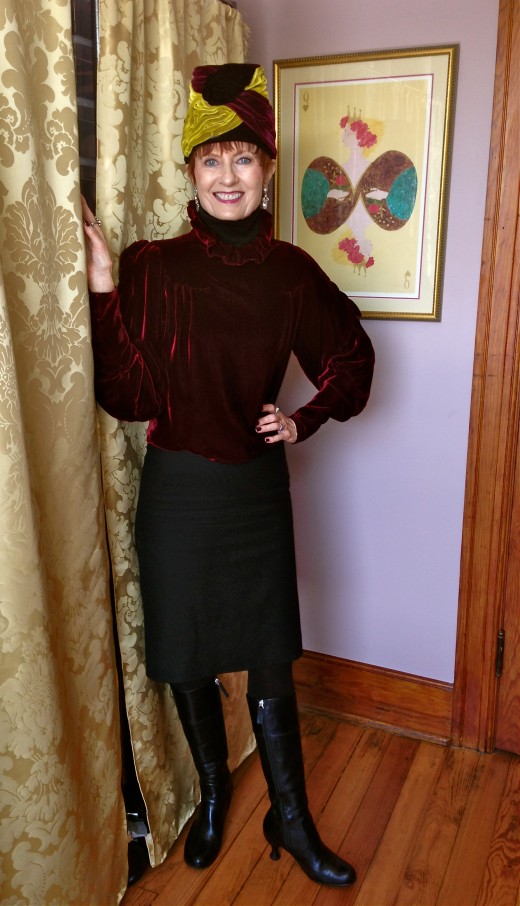 Photos by Kelsey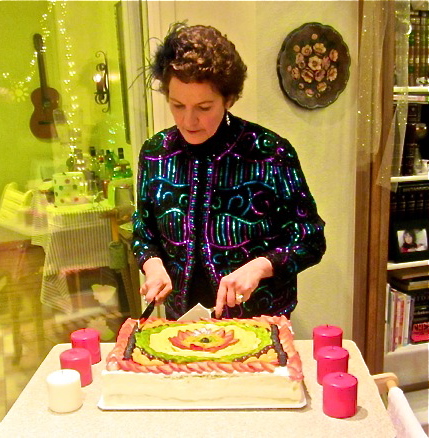 Diana pensively cut her birthday cake, adorned with feather fascinator.  Because every crone needs a break sometimes, Diana is taking a well deserved winter vacation.  She will be deeply missed!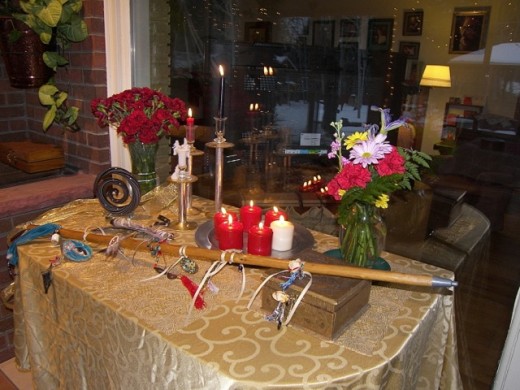 I'm sure she will be trying out her new walking stick, decorated with meaningful trinkets from friends and family.
I'm taking the crone crown over to Patti's Visible Monday HERE at Not Dead Yet Style. This celebration is not to be missed, no matter one's age or choice of self-expression.