The Collaboration With Artful Home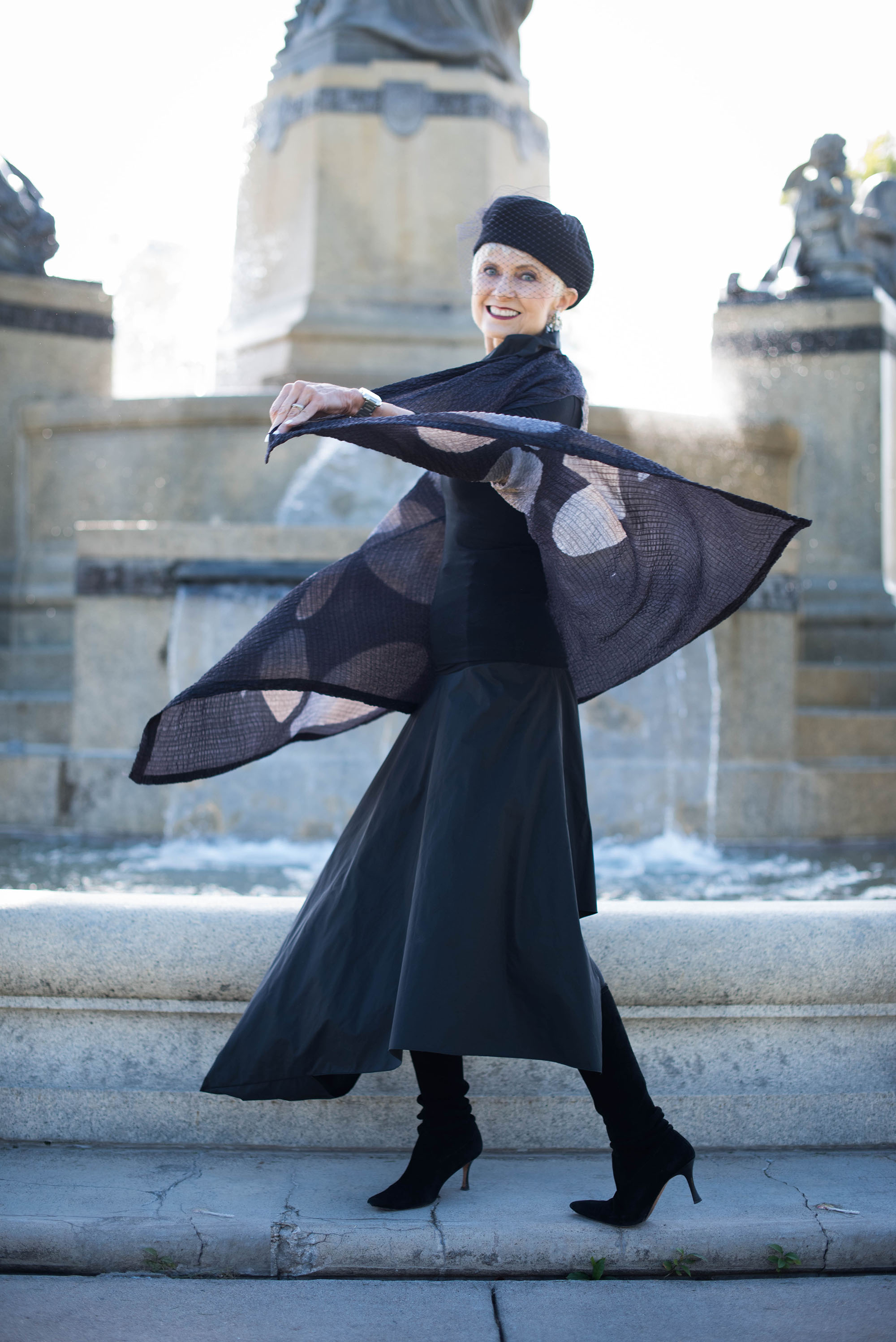 With today's post I'm honored to be partnering with Artful Home, which is part art gallery, part art fair, part online marketplace.  Artful Home seeks out the most exceptional works of fine art for your wardrobe and your home, while representing almost exclusively North American artists—some of the most accomplished makers working today in the USA and Canada. Most artwork is shipped directly from their studios to your home.  Launched as The Guild in 1985, Artful Home has been successfully connecting artists and art lovers for over 30 years.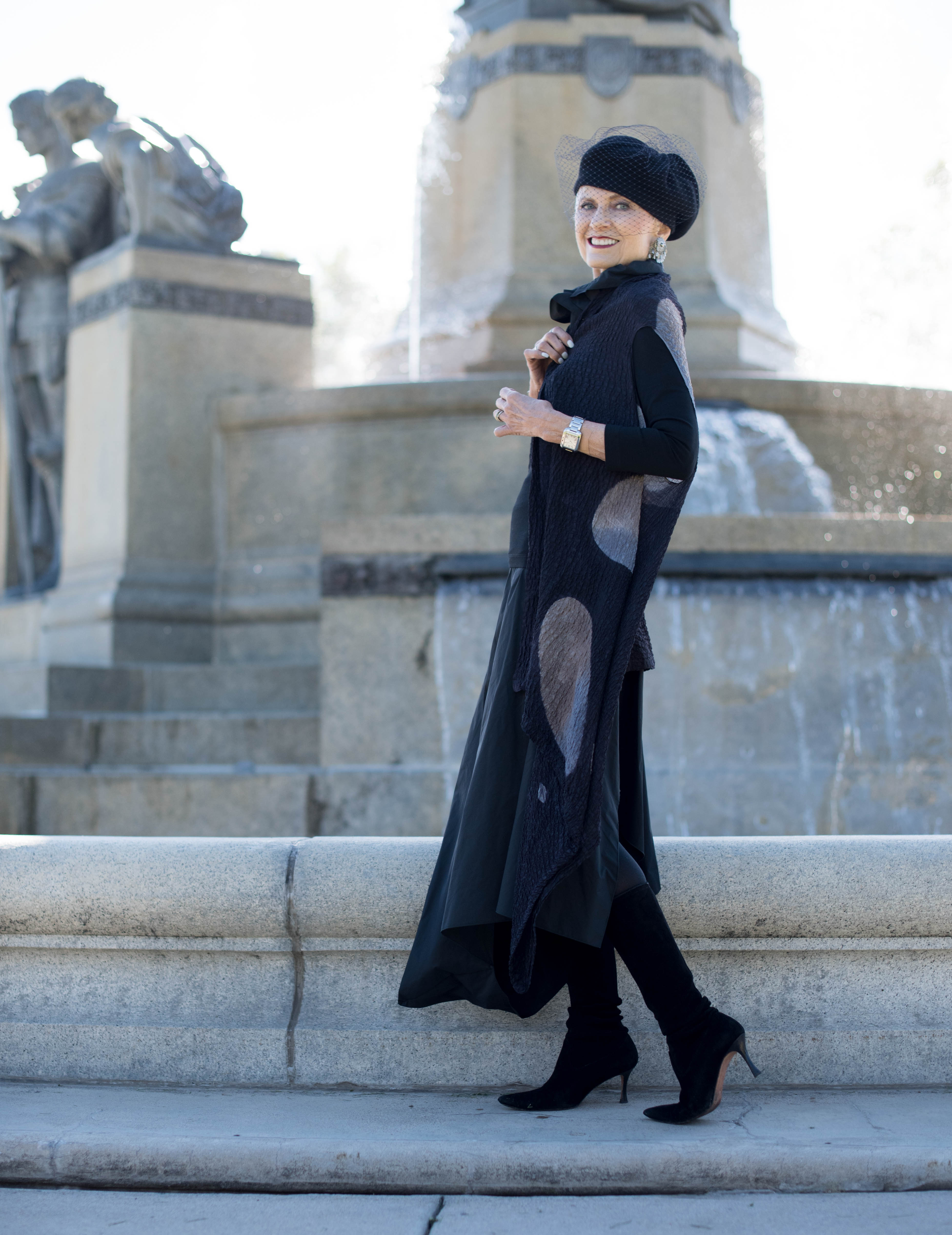 Photos above by Jenna Westbrook
I chose diverse locations at City Park Denver as the backdrop for three gorgeous pieces representative of Artful Home's extensive collection for this post. The first piece of wearable art is the willow vest by Michael Kane, which is a  hand-dyed silk bubble gauze with a fluid drape.  This vest evokes the mystery and allure of the nighttime sky with its intriguing surface design rendered from itajime shibori dyeing techniques.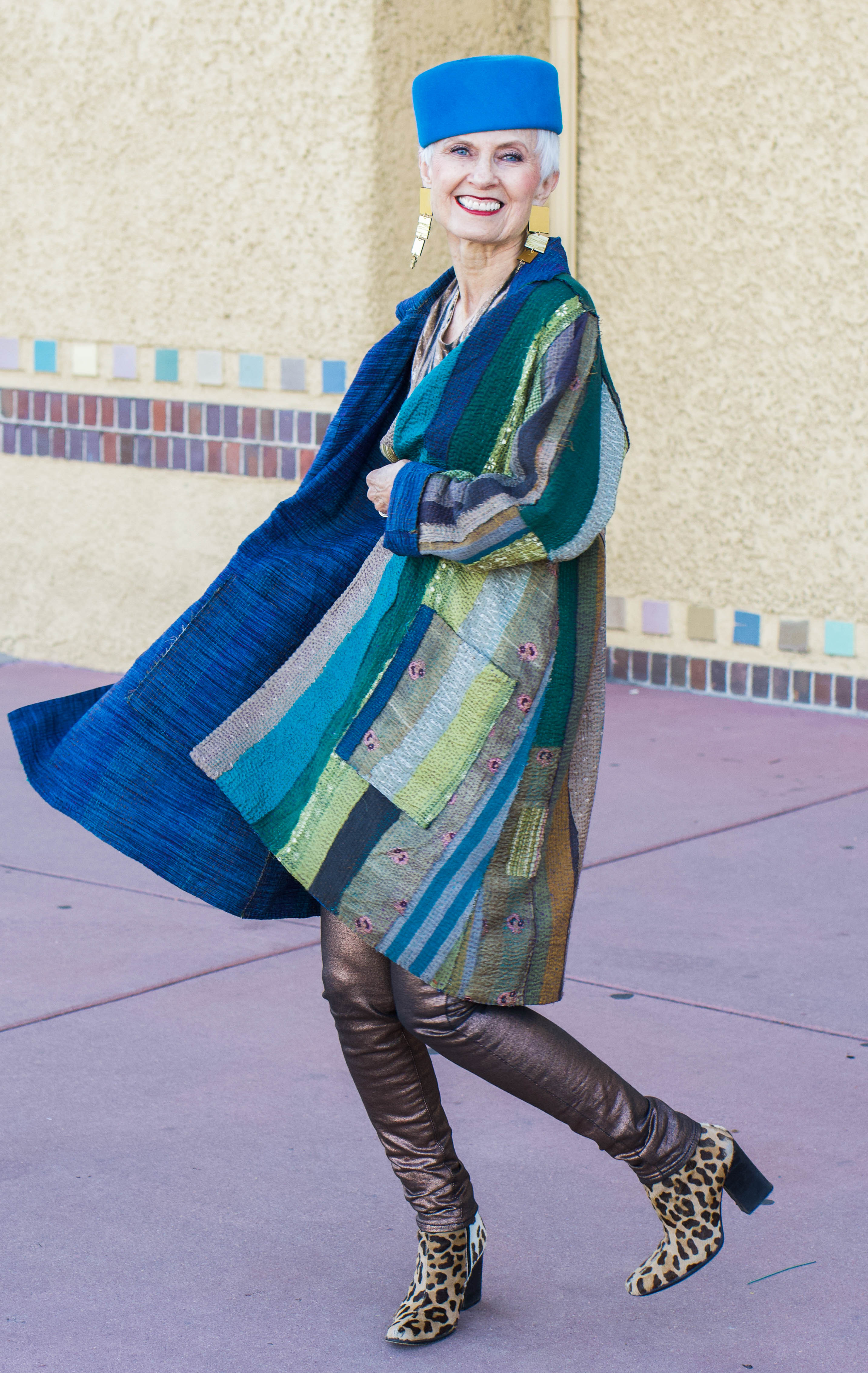 Artful Home is passionate about artist-made and artist-designed work for your wardrobe and for your home.  They love knowing that each piece has been carefully crafted or designed by a talented artist. They appreciate the subtle variations that make each handmade or small-batch piece completely unique. They carefully curate their collection to ensure that the pieces they offer are beautifully crafted with great creativity, skill, and attention to detail.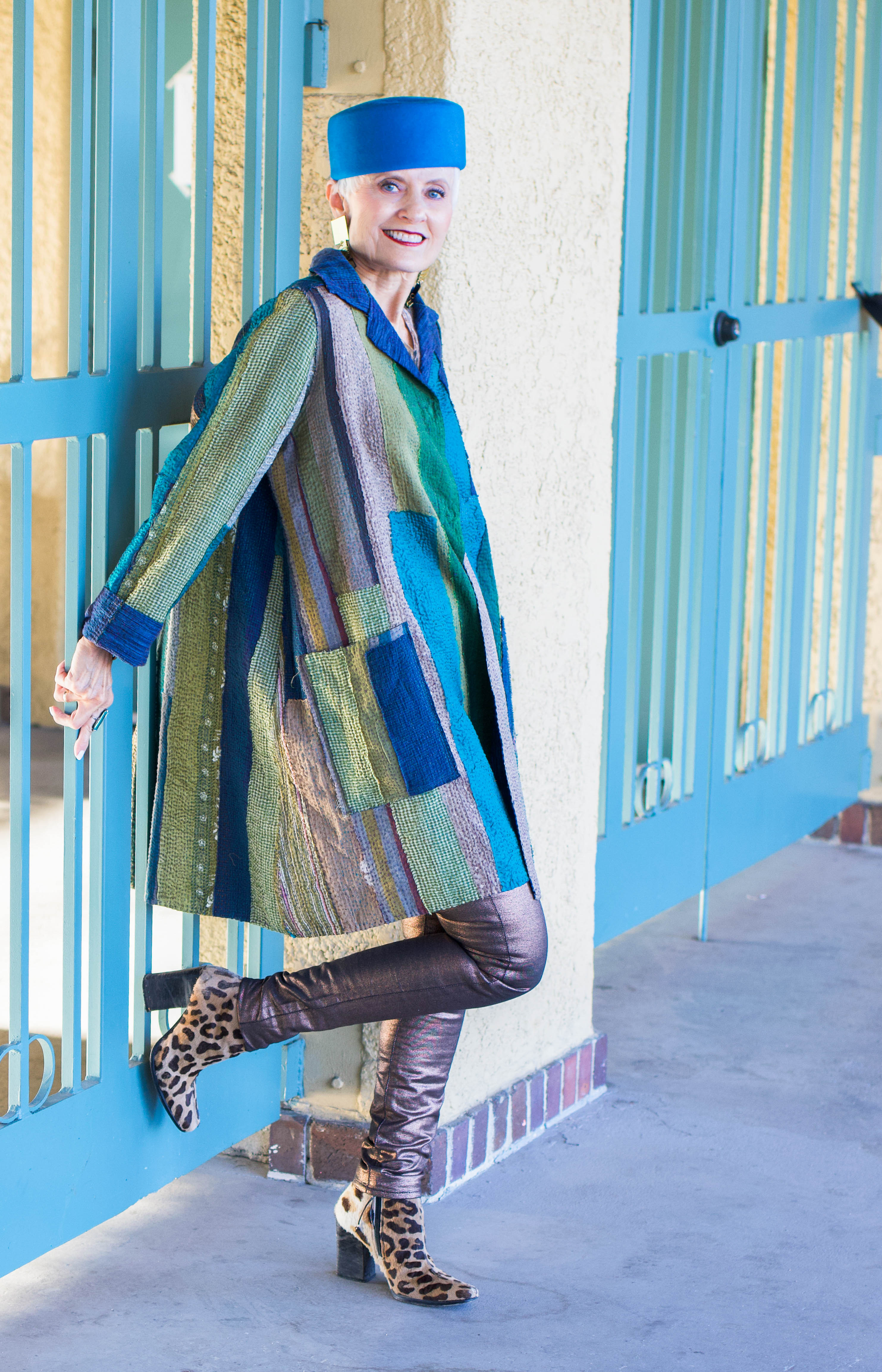 I adore the above fray patch A-line duster by Mieko Mintz. A piece with pizzazz, this fully reversible duster wows with its all-over kanthaembroidery and raw-edge detailing. The front is pieced from vintage silk and cotton saris, while the all-cotton reverse features a single tonal color.
"How is it that an artist's hand is evident in what he or she makes? I don't know, but that magic, that spark that emanates from an object clearly created by a living person has a quality and a story that enriches our lives in untold ways."
– Lisa Bayne
CEO, Artful Home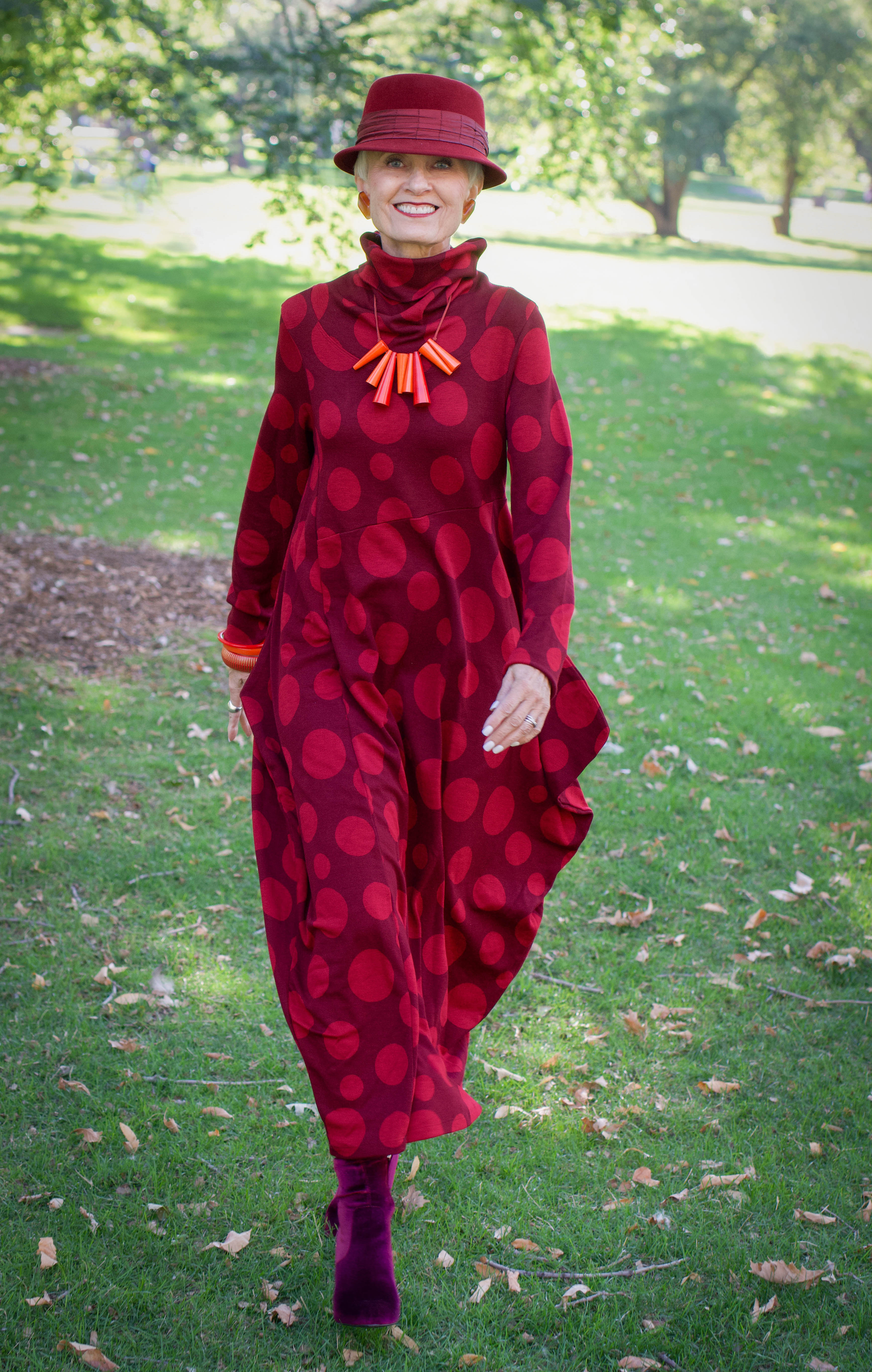 Photos above by Daniel
The third and final feature of pieces by Artful Home is the gilly dress by Spirithouse.  The vibrant colors of this polka dot wonder turn heads in any setting, from day to evening. This striking dress, which has a high, angled waist seam that gives way to draped sides and an asymmetrical hem in a sublime knit, is an excellent expression of artistry at its best.
All garments from Artful Home are worn with pieces from my own collections, purchased over the years at estate sales, vintage shops, consignment stores, or local boutiques.  It gave me much pleasure to personalize these handcrafted items with my own personal style and self-expression.
This is a sponsored post, which I was thrilled to publish.  I am highly supportive of artisans who create wearable art, and of this website/marketplace which provides exposure to thousands of North American designers. Thank you Artful Home, for this collaboration and for all that you do for both craftspeople and for those who appreciate and support art.