Playing With Polka Dots And Patterns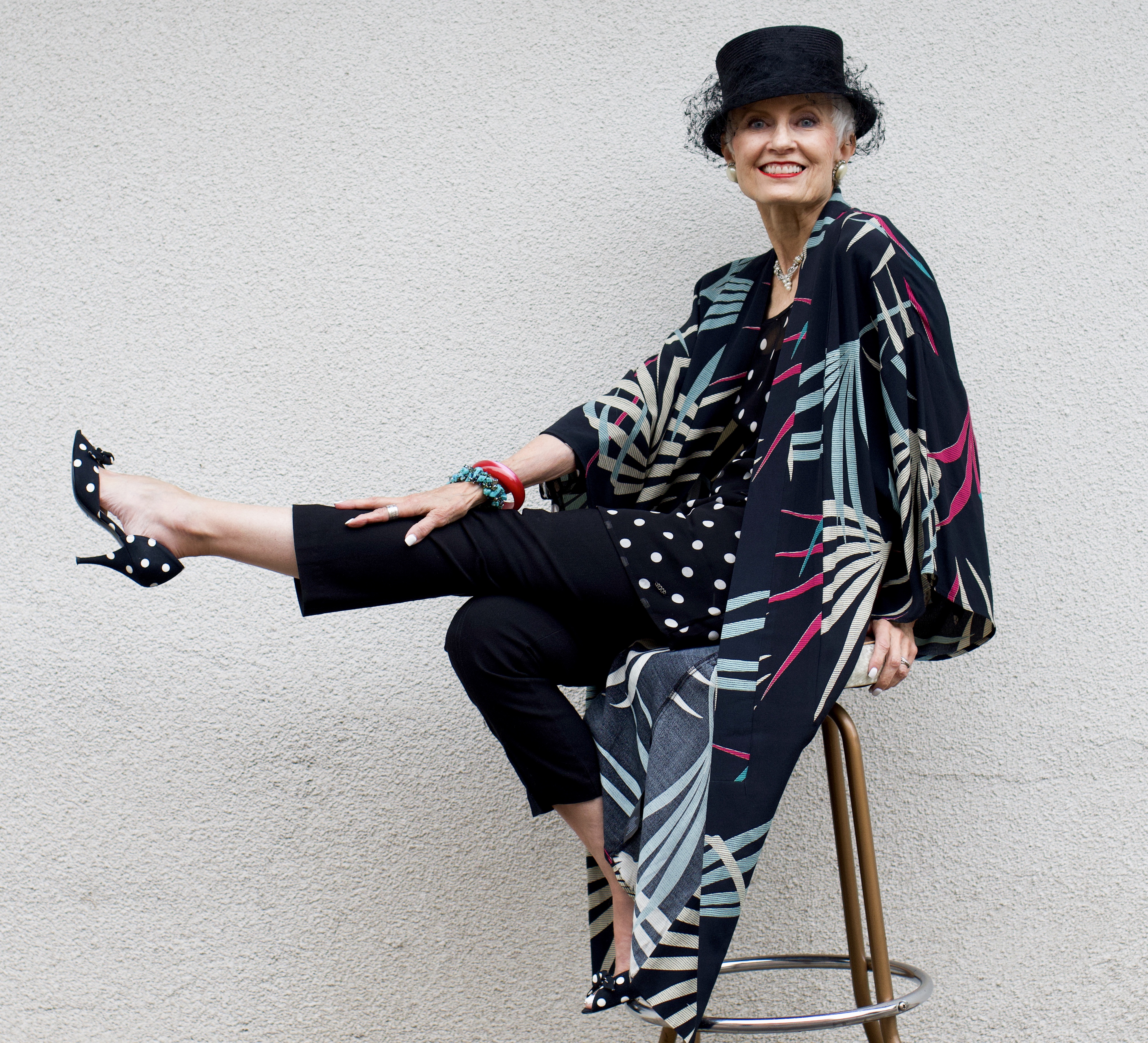 I've been in NYC having a wonderful time and have fallen behind on blogging.  The photos in this post were taken before my trip, as I embraced the waning days of summer. And now it's the beginning of fall and the transition of seasons is undeniable.  My straw hats are giving way to felt and the hat room is in disarray in the midst of its biannual transformation.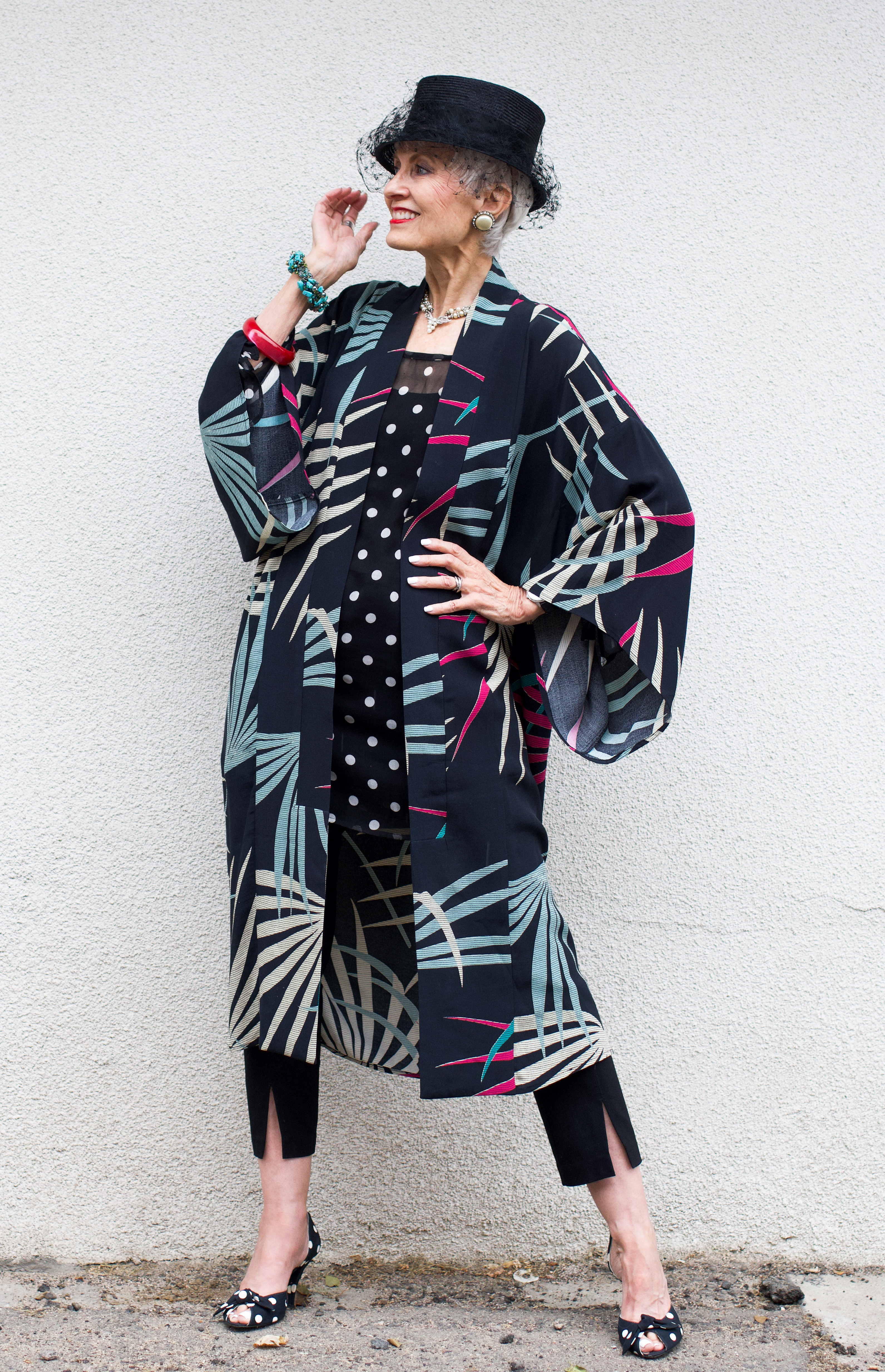 I began this composition with the duster that I purchased at a retail sale about two years ago and paired it with polka dots.  Could it be true that polka dots are a neutral, like animal print?  I do know that when I wear them, they make me feel playful and lighthearted.  Need I say more?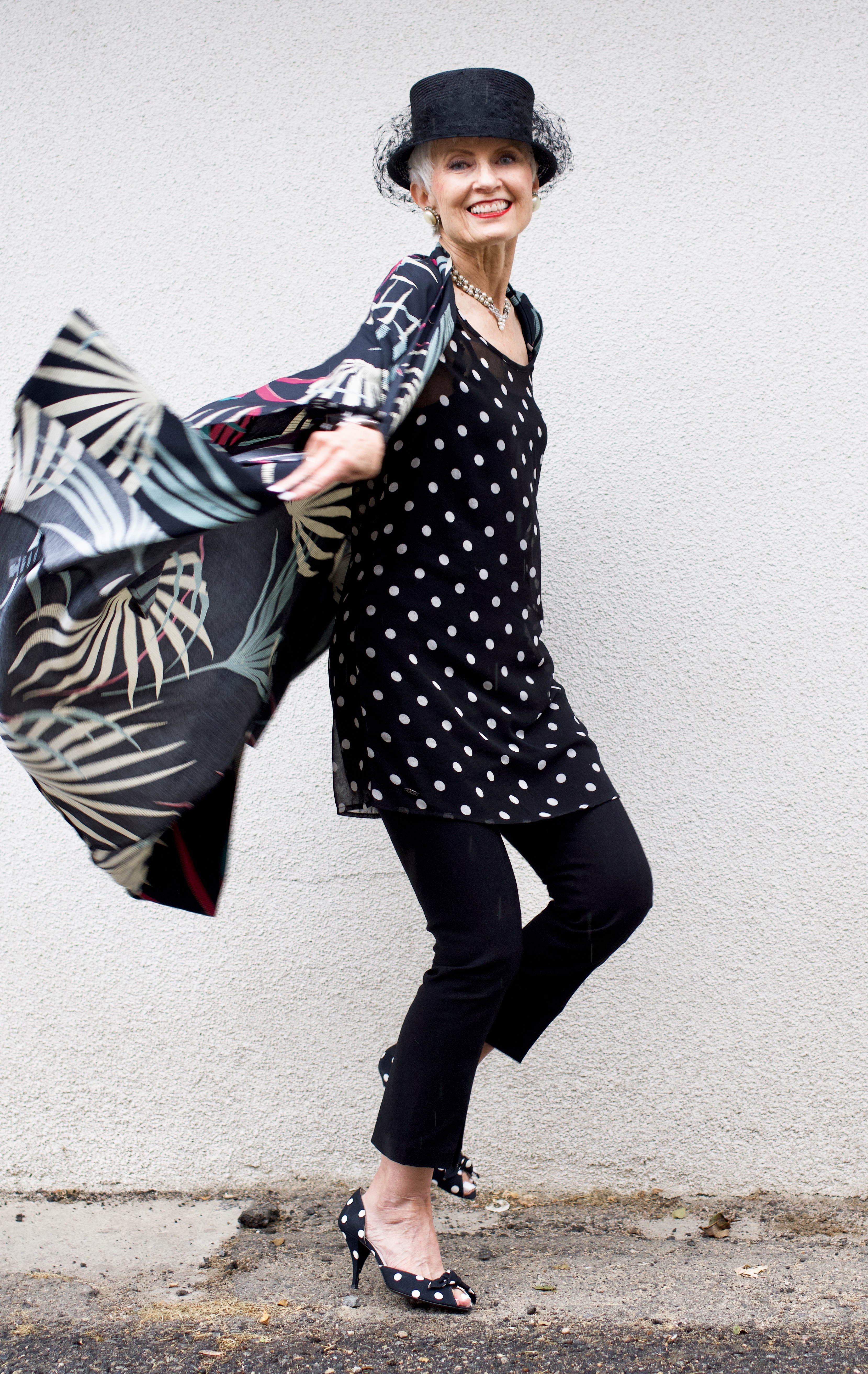 To add to the frivolity, I topped this ensemble off with a hand-made black straw hat with veil by Denver milliner Erin Saboe.  There's nothing like a veil to add a touch of allure and mystery, which is secondary only to the concept of unabashed self entertainment.  I highly recommend adding hats with veils for consideration when making sartorial choices.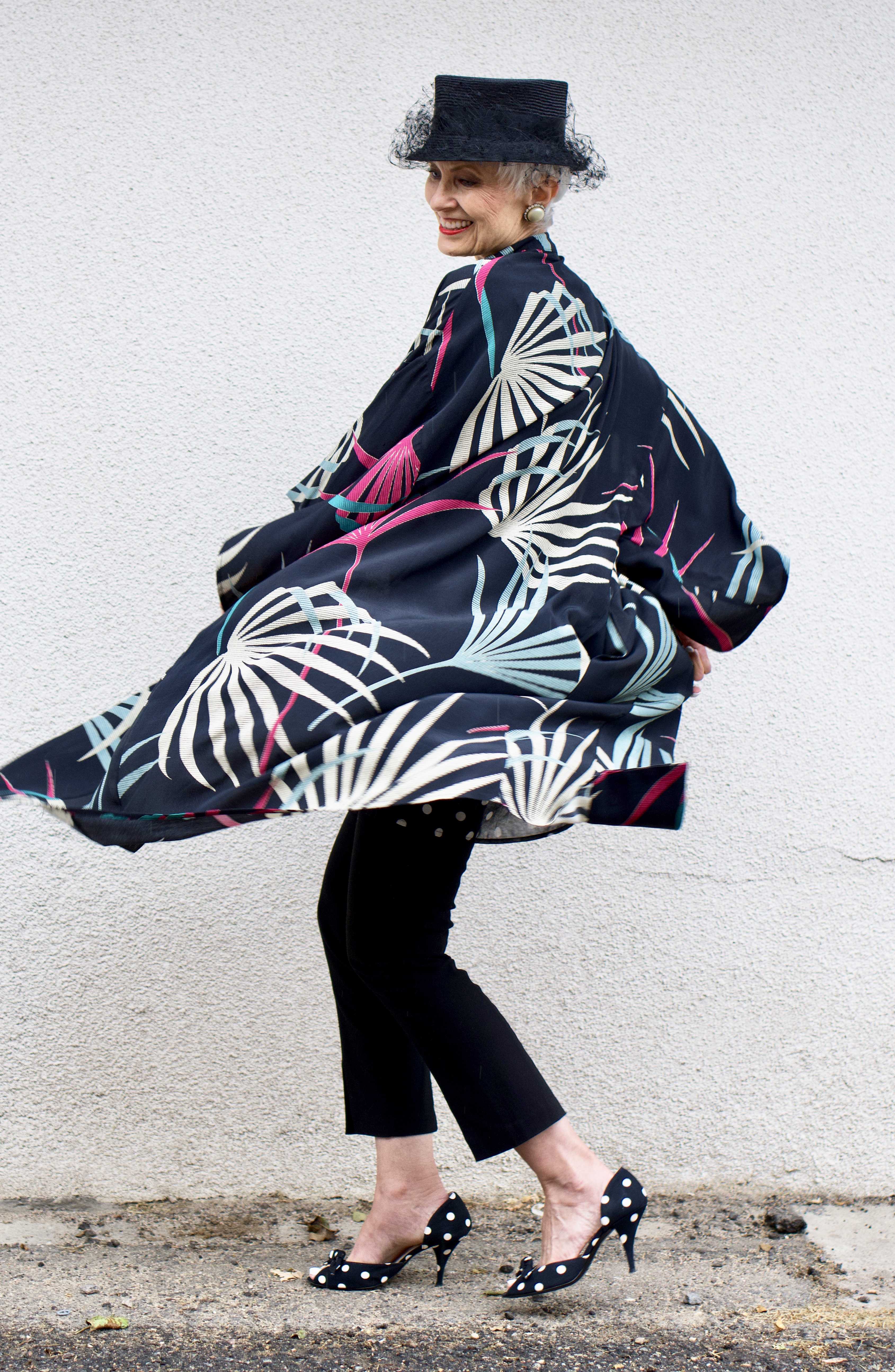 Photos By Daniel
I will be blogging about my NYC adventures in the future!  And yes, I did add a few hats to my collection and I did meet new and wonderful milliners, as well as connecting with those who I have adored for years. "Millinery Journalism" is my career of choice!