Murals And Totes, The Stylist And CNN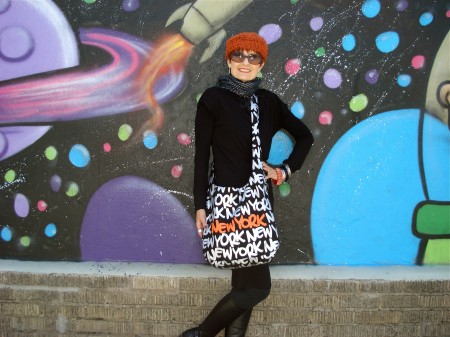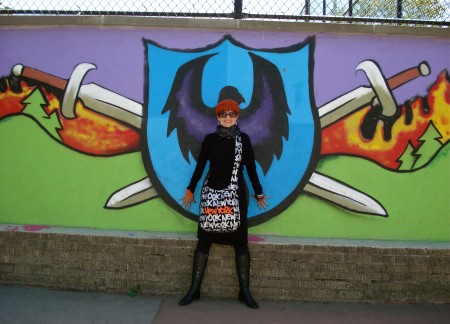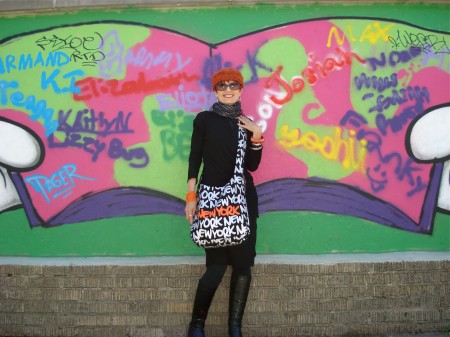 Almost every day I drive by the murals across the street from the middle school that Camille attended years ago and they always draw my attention.  The SC became carried away with each powerful and colorful expression of art and decided to show them all.  I wanted to display the two street vendor totes from my trips to Mexico City and NYC, and threw in the orange fabric hat from my journey to Minnesota.  I'm wearing my trips as accessories, which goes to show that accessories have the ability to speak for themselves.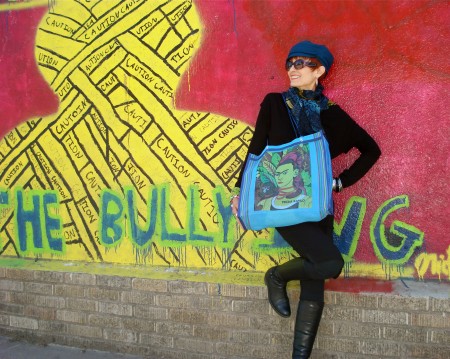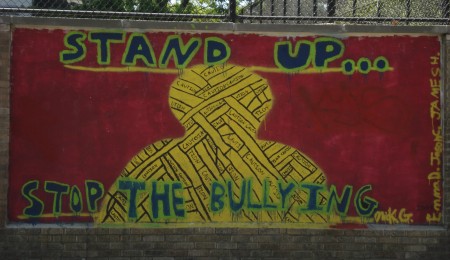 Photos by Diana who risked her life on 13th Avenue to snap these photos.
The 'Stop the Bullying' mural first caught my eye some time ago.  I thought it was a great reminder in its position across the street from a middle school and actually, in any location on the planet.  One of the definitions of bullying is to use strength and power to harm or intimidate, which is really just another name for abuse. Bullying and the dynamics related to power and control contribute to pain and suffering, and in my work I witnessed the negative effects of this behavior on the health of countless patients.  It seems as though my entire career in health care revolved around confronting some form of this problem. To provide care to one patient with competence and empathy is important work, but changing a health care system can affect the lives and safety of entire populations. The areas that I felt passionate about were domestic violence; creating an abuse free medical workplace; and diversity, culturally competent care and eliminating health care disparities. There are so many forms of self expression in addition to hats and outfits!  To be involved in creating programs to address these issues, which matched my values and made my work fulfilling, made every day worthwhile.  So the anti-bullying mural spoke to my heart each time I drove by and I felt compelled to give it life.
On a lighter note, thanks to Ari Seth Cohen from Advanced Style HERE.  To my total and complete surprise The SC made an appearance on The Huffington Post Stylitst, Stylelist News and Advice from the Worlds of Fashion and Beauty , and was included in the CNN website article, 'Aging Stylishly Online and in the Streets HERE .'  Sometimes life turns on a dime in a good way!
It's Monday, so The SC is taking her hats and her totes to join the fun at Visible Monday and Monday Mingle.