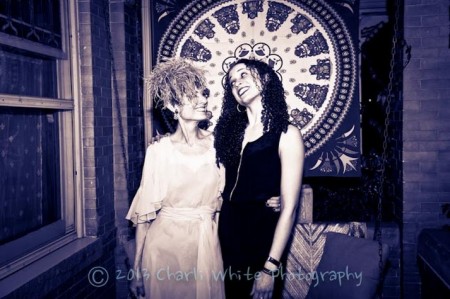 Camille gave The SC the gift of photos by her friend Charli White HERE, a talented photographer who documented the first half of the event.  It's difficult to choose the images that  I love the most, but I'll give it a try, starting on the front porch as the party began.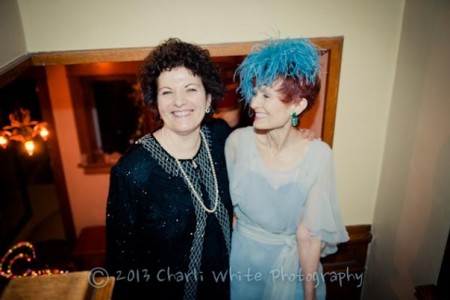 Who is Diana?  Now you know, as she allows a reveal, radiating in all her glory on the staircase, dressed to the nines and ready for a party.  Diana makes blogging a less solitary endeavor; without her weekly visits and our photo sessions over the past year, that bring laughter and fun to a weekday afternoon, Style Crone may have been destined to wither on the vine.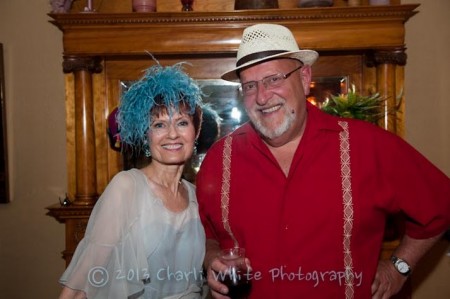 My extraordinary friend of many years, Daniel N returned to Denver in the middle of his yearly month in Mexico to help master the music.  He flew back two days later and was on the beach again without missing a beat.  Now that's truly a generous and loyal friend!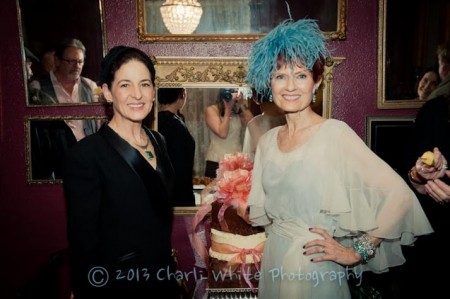 Bernadette Malone of Moveable Feast created The SC's birthday cake in the shape of a hatbox.  A woman of multiple talents and a dear friend of many years, she also gives a heavenly facial!  A critical care nurse in the past, she is spreading her wings in a new and elegant direction.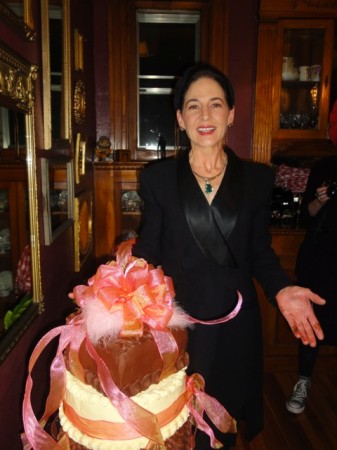 Photo by Sally.
The cake close-up with Bernadette and the bow created by Barbara DeSalvo.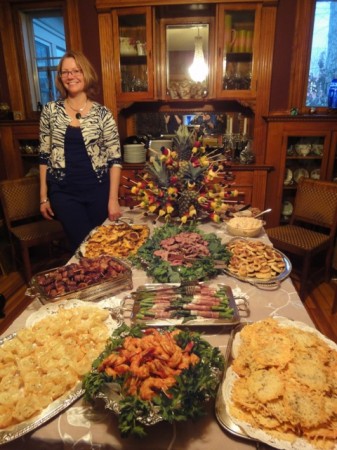 Photo by Sally.
The feast prepared by Bernadette with the help of Colleen Emory (above) and Sarah Ashford.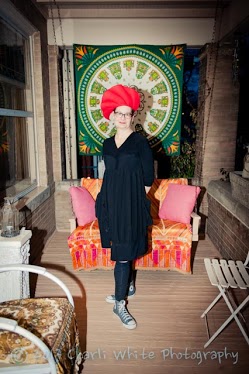 The fabulous Shelley Long of the Forest City Fashionista HERE flew from London, Ontario Canada to Denver for a 46 hour stay to attend the party.  Thank you Shelley for helping with last minute details, taking photos, for wearing the red hat from the studio with panache and for blogging about the event HERE and HERE.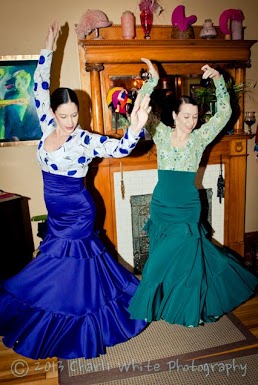 The Flamenco Dancers in the living room.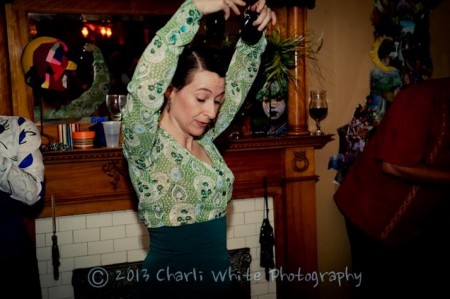 Maria Vasquez of Maria Vasquez Flamenco Denver HERE.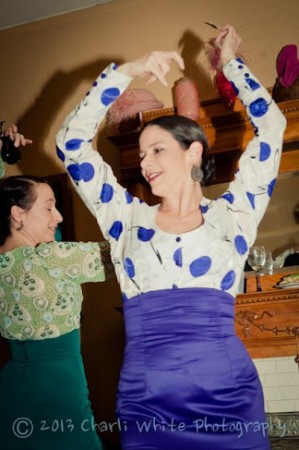 Susan Richardson takes the floor!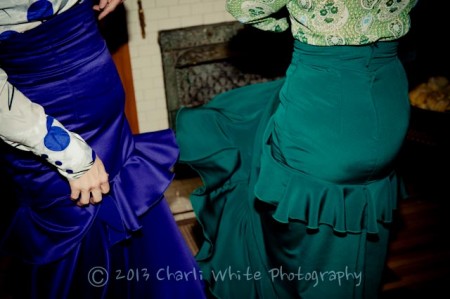 The Flamenco Skirts.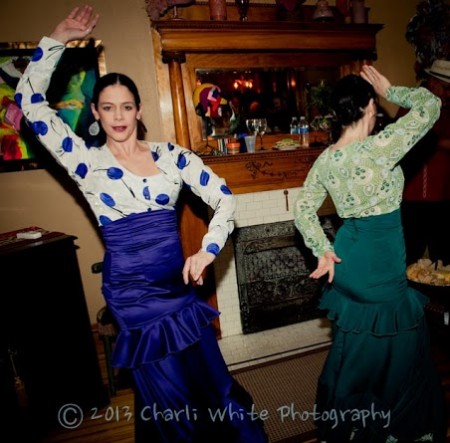 We were all dazzled by the Flamenco Performance!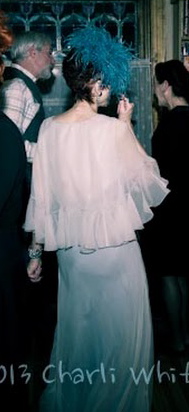 Vintage pale blue silk chiffon gown with blue lining, vintage silver heeled sandals and vintage jewels – estate sales, custom designed ostrich feather hat created by Erin Saboe of Go Go Chapeaux HERE.
Stay tuned for more entertainment, dancing, friends who helped make my home shine, and the vintage studio, as the party rocked on late into the night.
The SC is dancing over to Patti's Visible Monday HERE for the weekly party at Not Dead Yet Style!