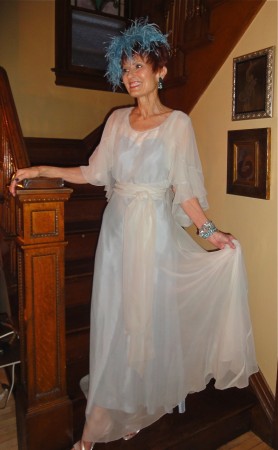 Photo by Sally
My party was all that I could have hoped for as I danced through the evening with feathers and 30's silk chiffon, surrounded by friend old and new.  I have so much to integrate as I continue to visit with friends who came from out of town and gaze with wonder at completed projects in my home.  Having a goal was what I needed to catapult myself into a new decade.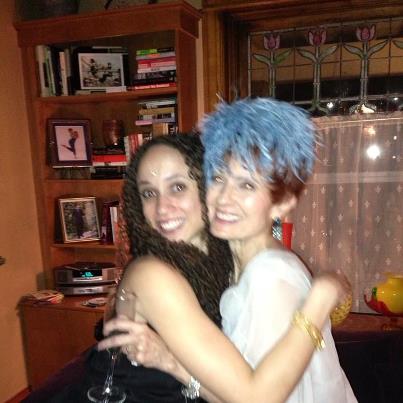 I have no idea who took this photo, which I received from Camille the day after the party.  She has a 'sparkle' on her forehead, placed there by a friend who was sharing glitter as though it were love.  I have more to say and share, but for today I need stillness and reflection.  I feel light as a feather.
The SC is floating over to Patti's Visible Monday HERE at Not Dead Yet Style, eager to join the weekly gathering of like minded and creative bloggers.  Thank you Patti, for providing the venue that brings us all together.