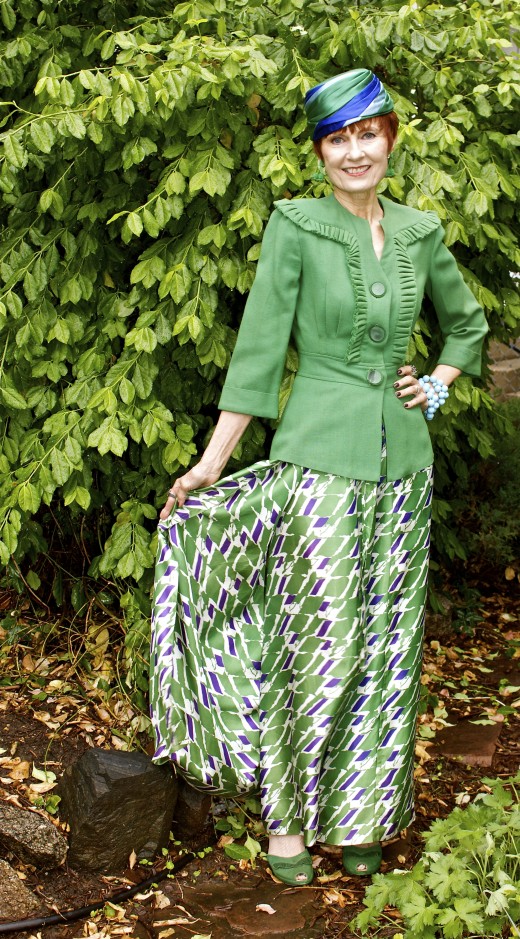 Tornado warnings.  Hail storms.  Torrents of rain.  It was difficult to catch an outdoor photo this week, but The SC and Daniel managed to enter an interlude of calm after one of many storms and to mirror the greens of nature with this thoroughly vintage ensemble.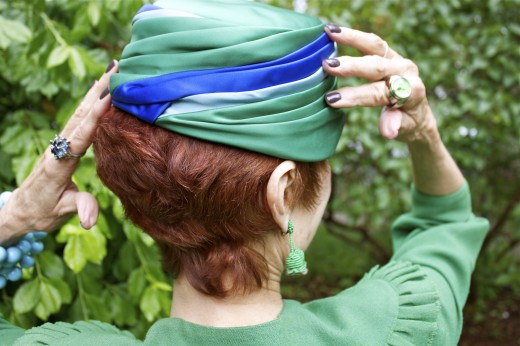 Thank you for your thoughtful, insightful and supportive comments in response to my post of last week.  I was touched by your thoughts on aging and have been thinking about our individual differences and the awareness that we are all in this together, regardless of our choices.
Obviously I am not "au natural."  I color my hair.  I enjoy the accessory of nail polish. I wear make-up, and in fact, its application is a mindful ritual that I find calming.
However, at some point I may choose to join the ranks of those who embrace their white or grey hair, and enjoy the freedom and power of that decision.  I have many role models in my life in 3-D and blogland, who I admire and adore, who are gorgeous in grey and a continual source of inspiration.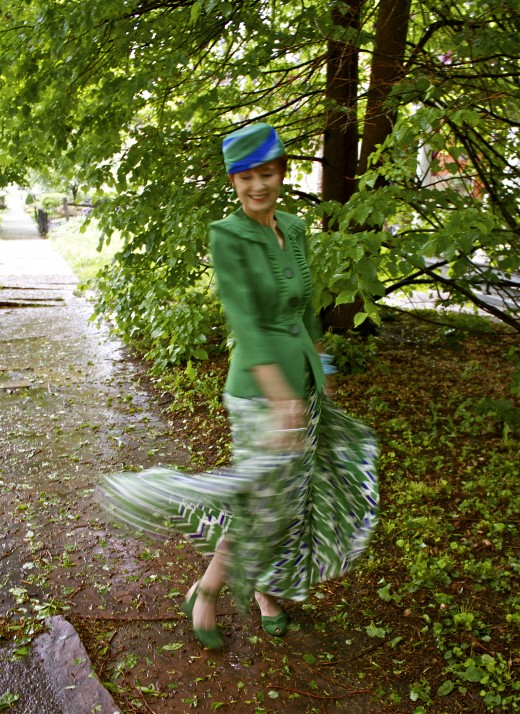 For today I'm enjoying my red hair and its contrast with green and the swirl of my estate sale vintage multicolored "skirt/pants," for lack of a better description.  It's voluminous fabric flows with each step, floating above the rain and leaf covered sidewalk.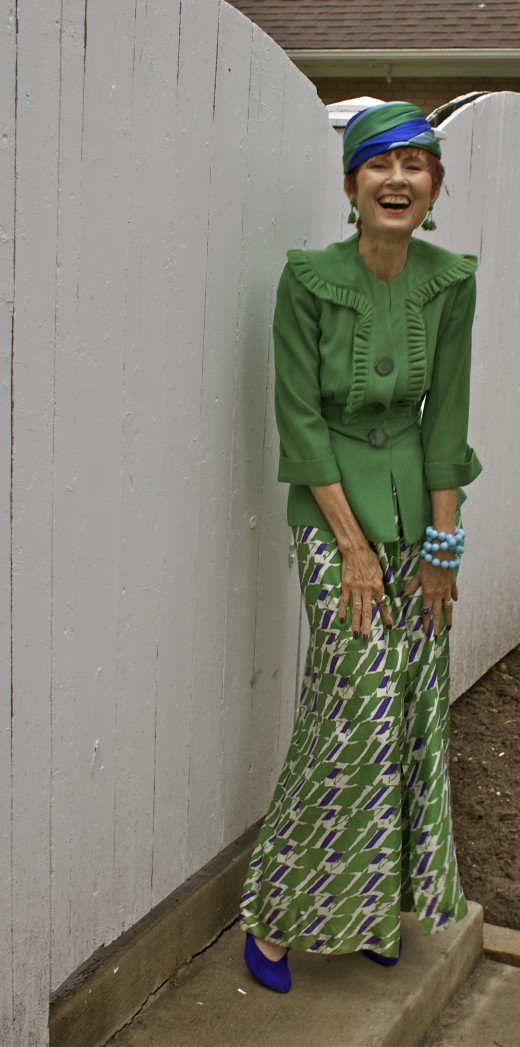 For today I'm reveling in laughter and my vintage green jacket trimmed with ruffles, which I purchased at my friend's downsizing sale.  I suspect that means I'm upsizing, despite my attempts to unburden myself from some of the numerous pieces in my collections.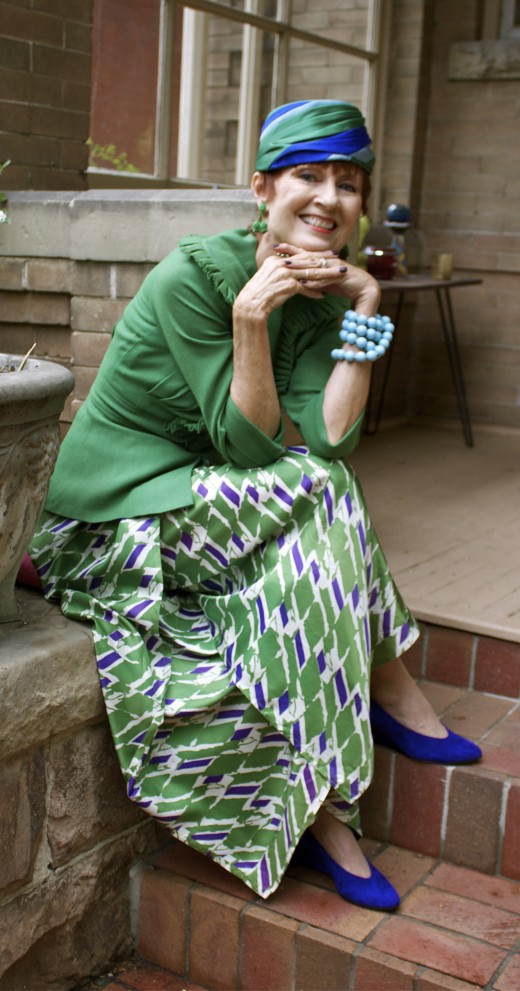 For today I'm accessorizing with a vintage tricolored satin toque that was purchased at a consignment shop, a vintage powder blue necklace as bracelet acquired at an antique market, and estate sale vintage green beaded dangle earrings.
For today the ruffle trim on my vintage suede green peep toe sandals plays nicely with the ruffles on The SC's jacket and nude fishnet hose.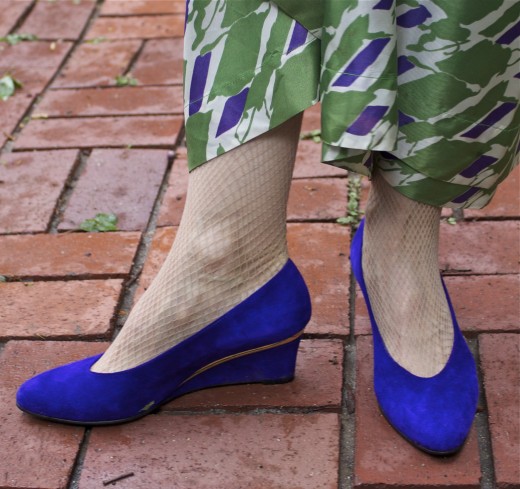 Photos by Daniel
For today the vintage blue/purple suede wedges with gold trim harmonize with the colors of the pattern on my skirt/pants.  For today and the moment is all that we ever truly have!  So why not change my shoes in mid-photo shoot and accept the choices that I make for now.
Thank you to the gorgeous Sylvia of 40+Style HERE for including The SC in her post on "How to wear tunics or short dresses with pants."  Sylvia's blog is full of ideas for the adventuresome!