The Giveaway: With Balefire Goods and Acanthus Jewelry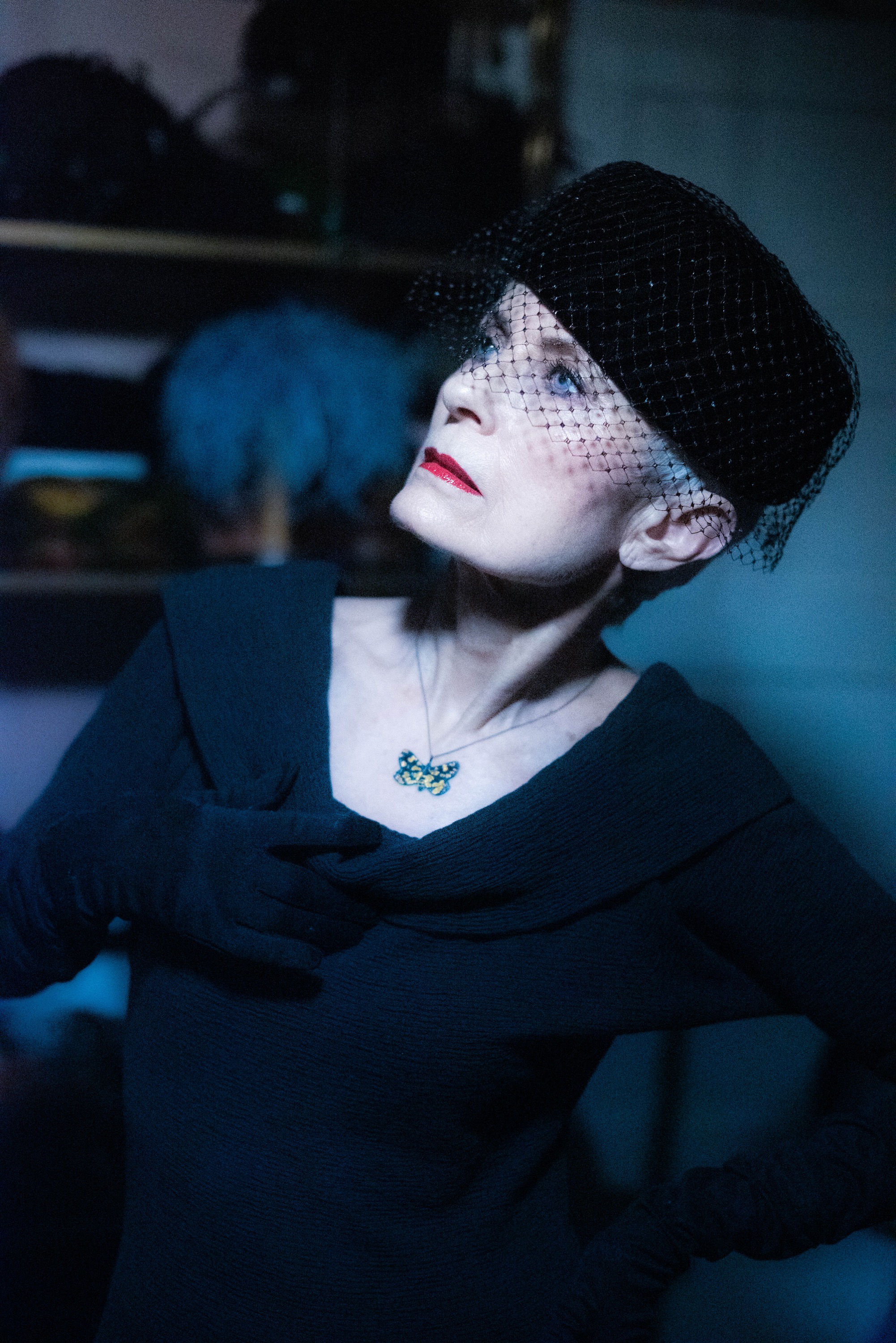 I have never hosted a giveaway in my blogging and instagramming  career, which began in July of 2010.  However, I was recently presented with the opportunity to partner with Balefire Goods, an artisan jewelry gallery that brings together some of the best in contemporary, handmade jewelry from artists, metalsmiths, and jewelers from around the globe in addition to creating custom work in-house and showcasing local art.
The second participating partner, Acanthus Jewelry, is carried at Balefire Goods,.  Acanthus  jewelry  is  handmade  with  materials  such  as  sterling  silver, high karat  gold,  diamonds  and  semi-precious  gemstones.  A  self-taught  metalsmith,  the artist Nichole  uses  traditional  techniques  to  hand  craft each  piece  in  her  home  studio located in central Minnesota.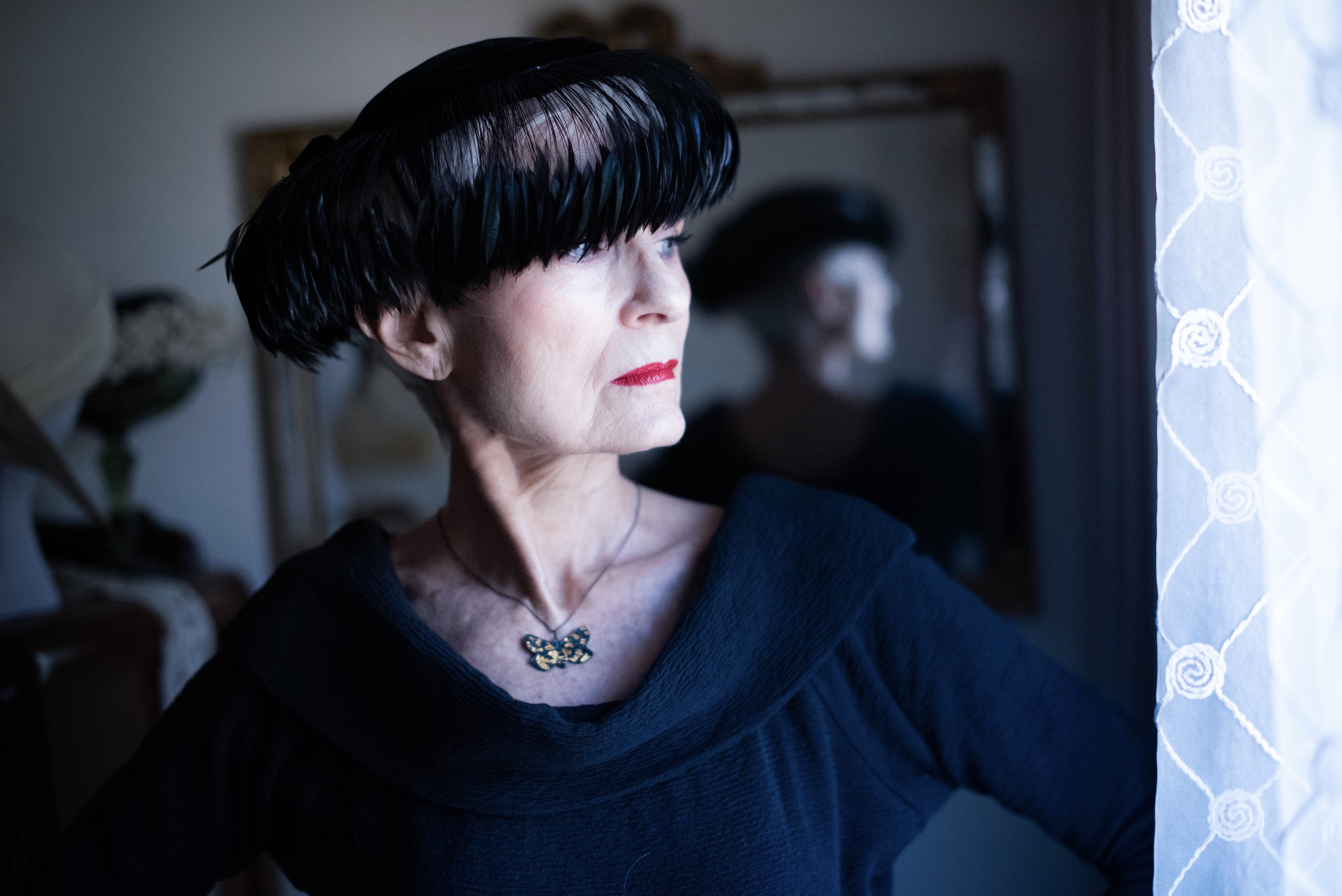 I admire and respect both brands and am excited about working with them!   Because of their quality work and my love for handmade artistry, I am giving away this gorgeous Tiger Moth Pendant by Acanthus Jewelry, from Balefire Goods,. With a wingspan of 1.5", the Tiger Moth is handmade in oxidized sterling silver with hand-applied 24k gold accents. This pendant hangs on an adjustable 20-22" oxidized silver chain and retails for $325.
If you are interested in participating, hop onto my Instagram and follow the simple directions for a chance to win this artisan created beauty.  This contest closes at 11:59pm MST on March 28, 2019. A winner will be announced on March 29, 2019.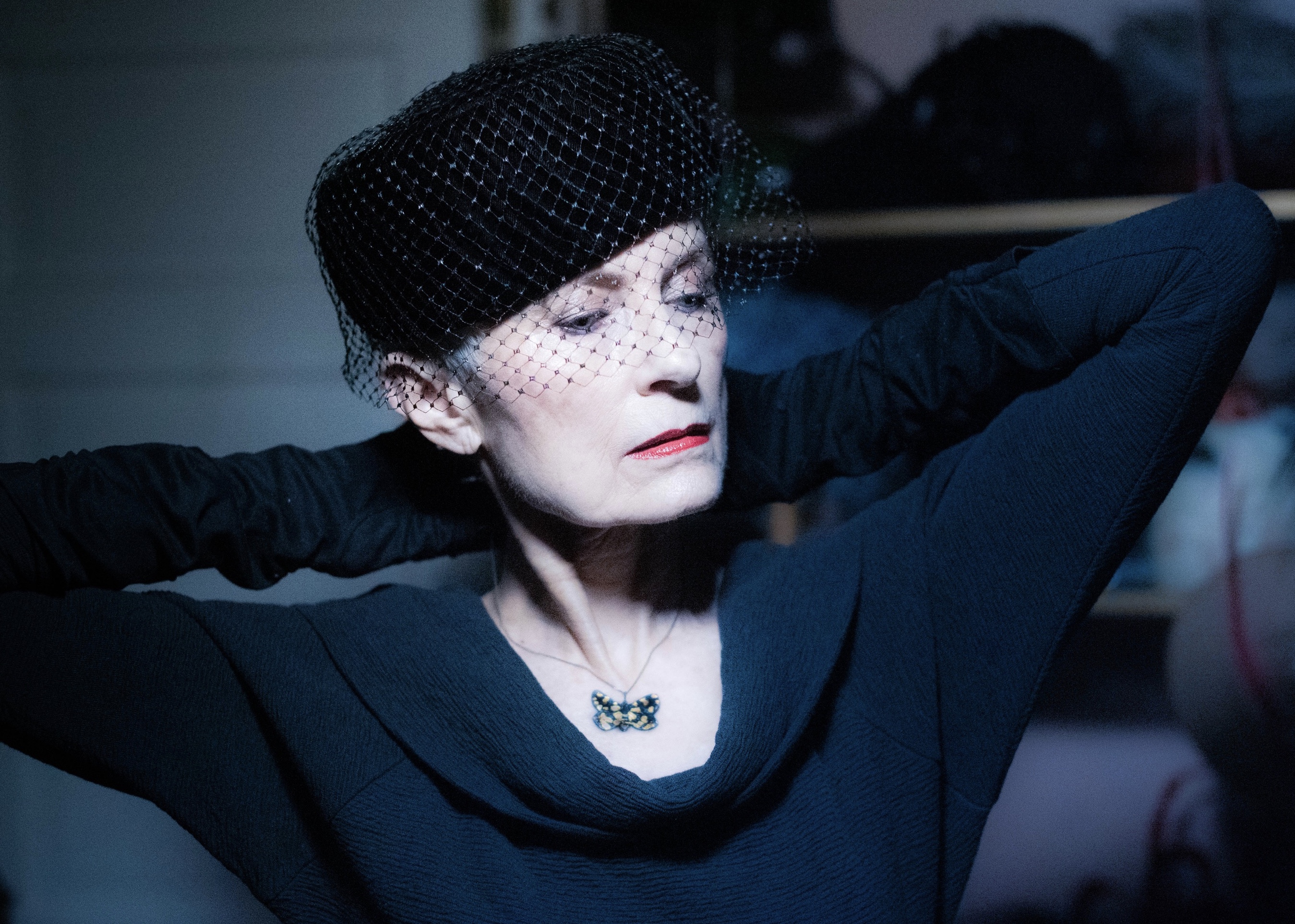 In the photos published in this post, the Tiger Moth Pendant is featured with three vintage hats, long black vintage gloves, and a black maxi dress discovered at a consignment shop.  I chose a black background so as to highlight the beauty of the neckpiece.  The pendant deserves to be the focal point of my ensemble!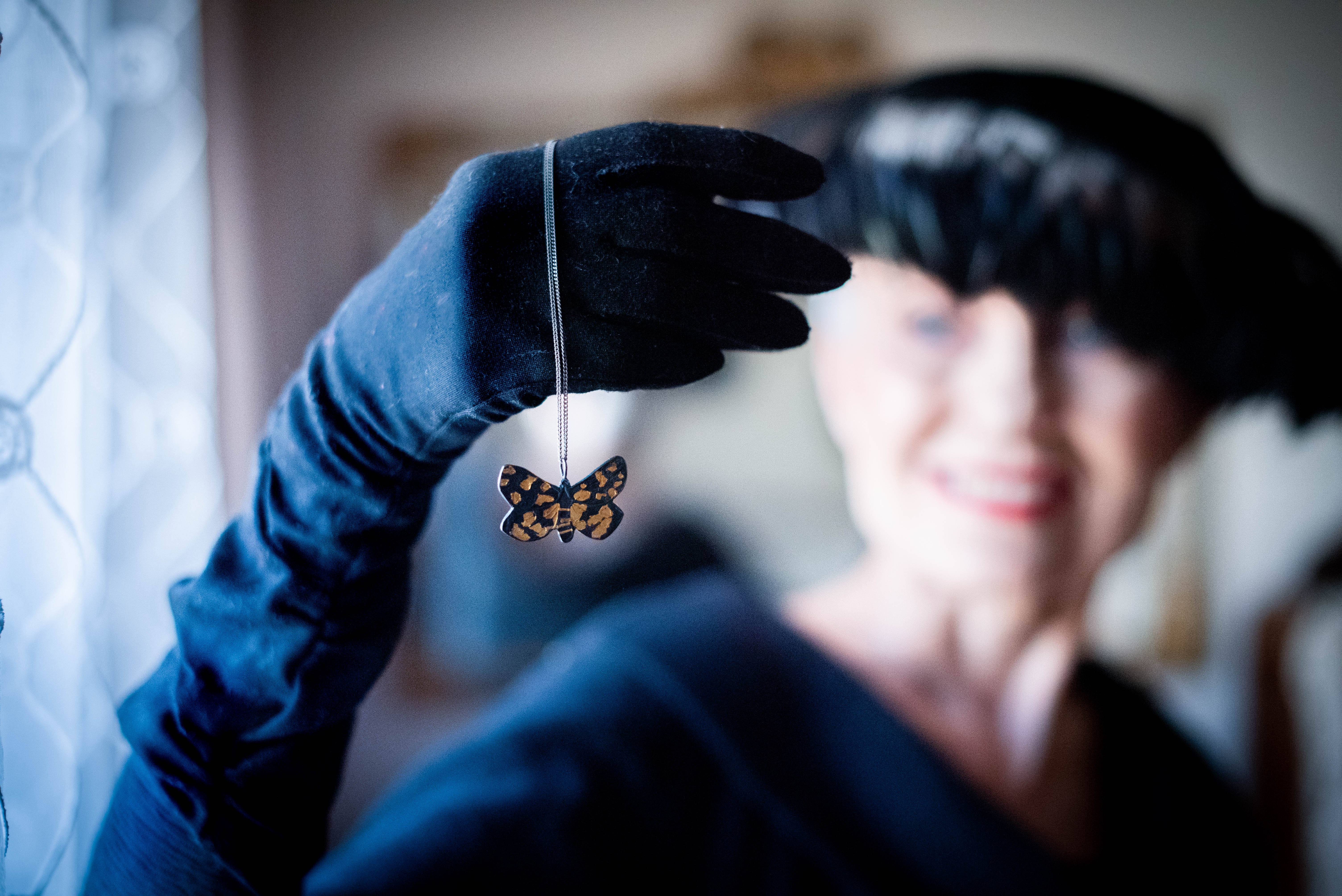 Photos by Jenna of Westbrook Photography