Hat Attack #59: Cha Cha's House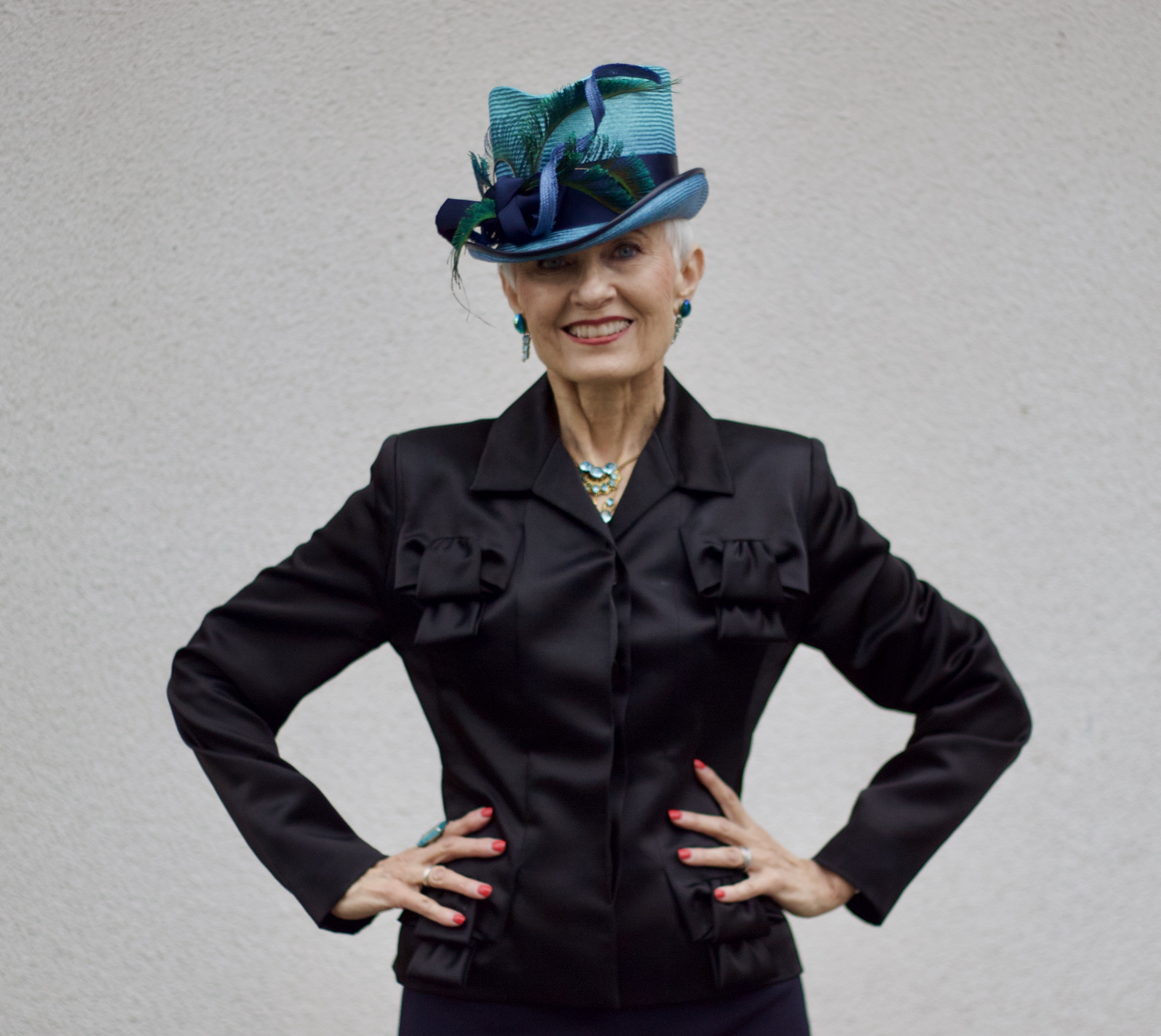 June's Hat Attack is a handdyed ombre parisisol top hat which milliner and creative genius Cha Cha HERE designed in collaboration with Andria, one of the owners at Salmagundi HERE, a wonderful hat shop in Boston. The top hat is trimmed with a navy blue satin ribbon, natural peacock swords and handmade straw swizzles. The crown is hand sculpted to give it a bit more undulation.
As a fan of top hats, I can't wait to wear this out to dinner or to a party. I've adored Cha Cha's designs for years, and her distinctive style is very recognizable. This new beauty will have a special perch in the hat room.
Not only is Cha Cha a talented milliner; she also involves herself in projects which make the world a better place.  Currently she is working with an initiative in Haiti, which she describes below.  I couldn't be more impressed and it's a great honor to feature Cha Cha and her work in today's post.
This year I have started a project in collaboration with the Ethical Fashion Initiative HERE in association with the UN.
I am working with factory owner Paula Coles HERE of DOT HERE in Port-au-Prince, who is interested in creating a line of hats made from indigenous Haitian Straw. She works with the weavers in Jacmel to create the raw materials and my role is to teach her staff how to block and sew a finished hat. I just returned from my second mission and her staff has made great strides towards becoming true milliners…Cha Cha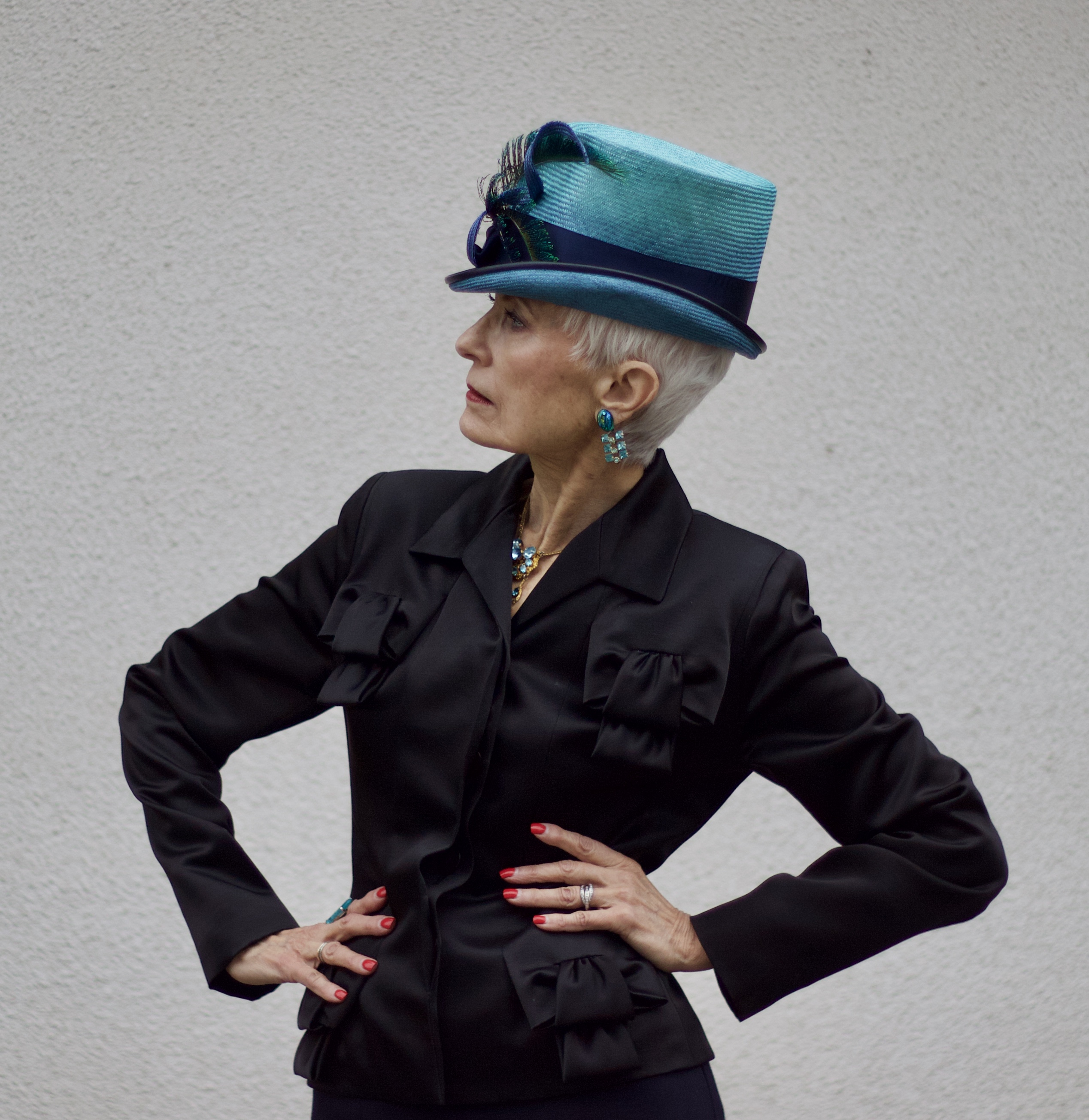 Cha Cha's Biography
Cha Cha began studying the craft of millinery in 1994 under the
tutelage of the highly regarded milliner, Anne Allbrizzio. After completing
the millinery program at FIT she began designing for private clients.
Soon she started collaborating with the East Village designer Mark Montano.
In August of 2001 she opened her millinery design studio,
Cha Cha's House of Ill Repute. Since then she has steadily built a unique
clientele ranging from NYC to Tokyo to Shanghai. All hats are made in NYC.
They are hand blocked on Cha Cha's collection of vintage and specially
designed blocks using the finest quality straws and felts. She scours local
& regional flea markets for vintage millinery, antique trimmings and feathers
to inspire her designs. Her signature style includes hand dying blended
with free form blocking techniques which give the hats a unique vintage
look while remaining modern and wearable.
Cha Cha's hats have attracted the attention of the entertainment industry.
She counts several celebrities as devoted clients including Alicia Keyes and
Justin Timberlake. Her hats have also been purchased by Queen Latifah,
Pink, & Christina Aquilera among others….Cha Cha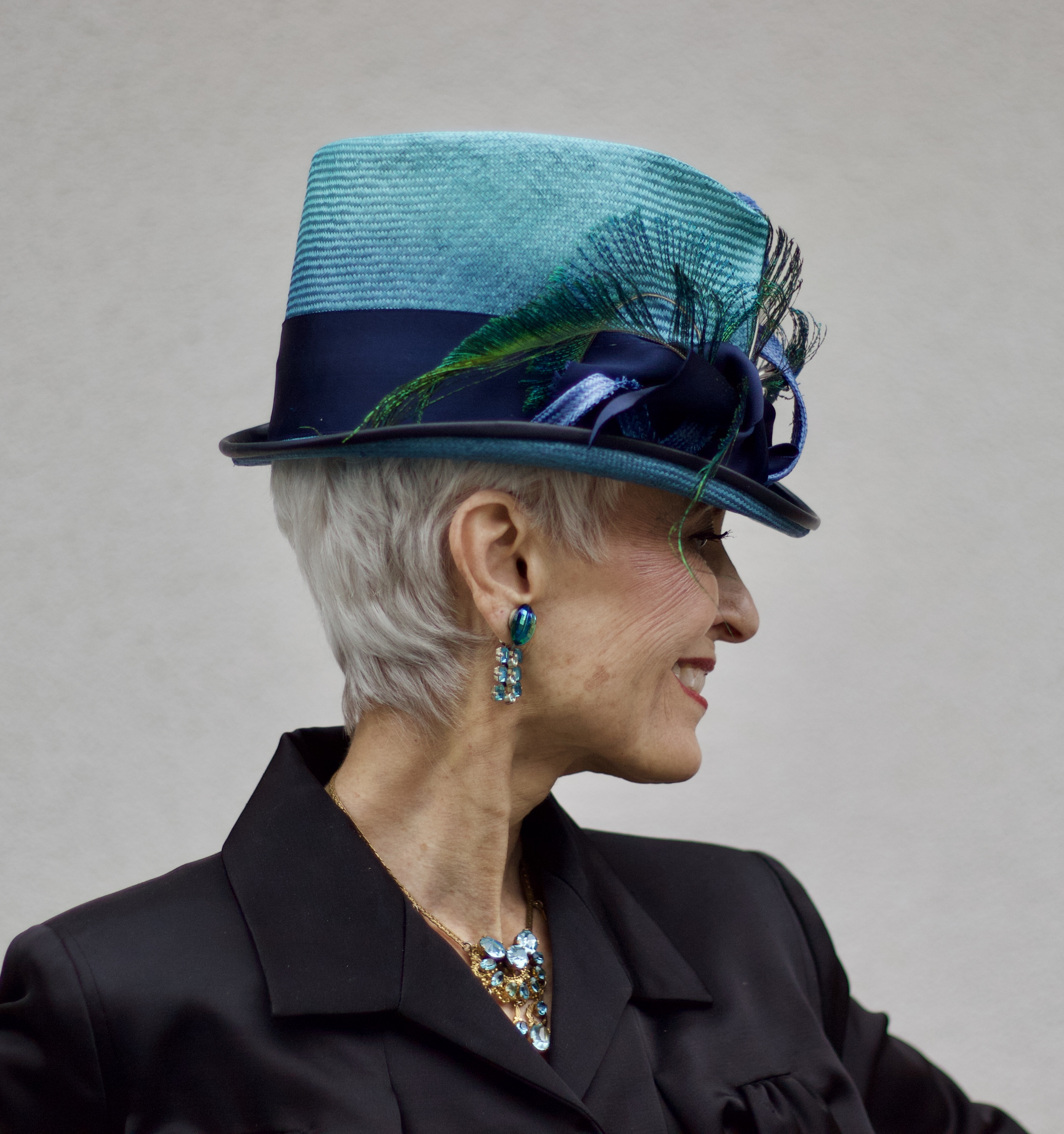 Why I love Millinery" – By Cha Cha
I became a Milliner because I absolutely love the process: blocking, finishing, etc. I originally went to school for fashion design but was a terrible pattern maker, sewer, etc.
When I landed in NYC after graduation I took a millinery class at FIT and fell in love with the techniques, much more like sculpting or pottery, very hands on. Also more room for errors which can lead to interesting accidents and new ideas. I felt very at home here and was inspired creatively which had never happened in design school. I love wearing hats frankly because I'm naturally shy and wearing a hat attracts attention these days. Walk into a party in a hat and you may not talk to the coolest or most popular person there, but you likely will end up talking to the most interesting one. They will seek you out.
I like the community around hat wearing and the way they make you feel and the confidence they confer to the wearer, almost by accident.
One of my favorite quotes about wearing hats is by Lily Dache. I like the idea of literally putting on a new hat and adding that to your personality stew.  It's also an easy way to stand out and look great without too much worry about the rest of your outfit.
"A woman's hat is close to her heart, though she wears it on her head. It is her way of saying to the world: See this is what I am like-or this is what I would like to be." ~Lily Dache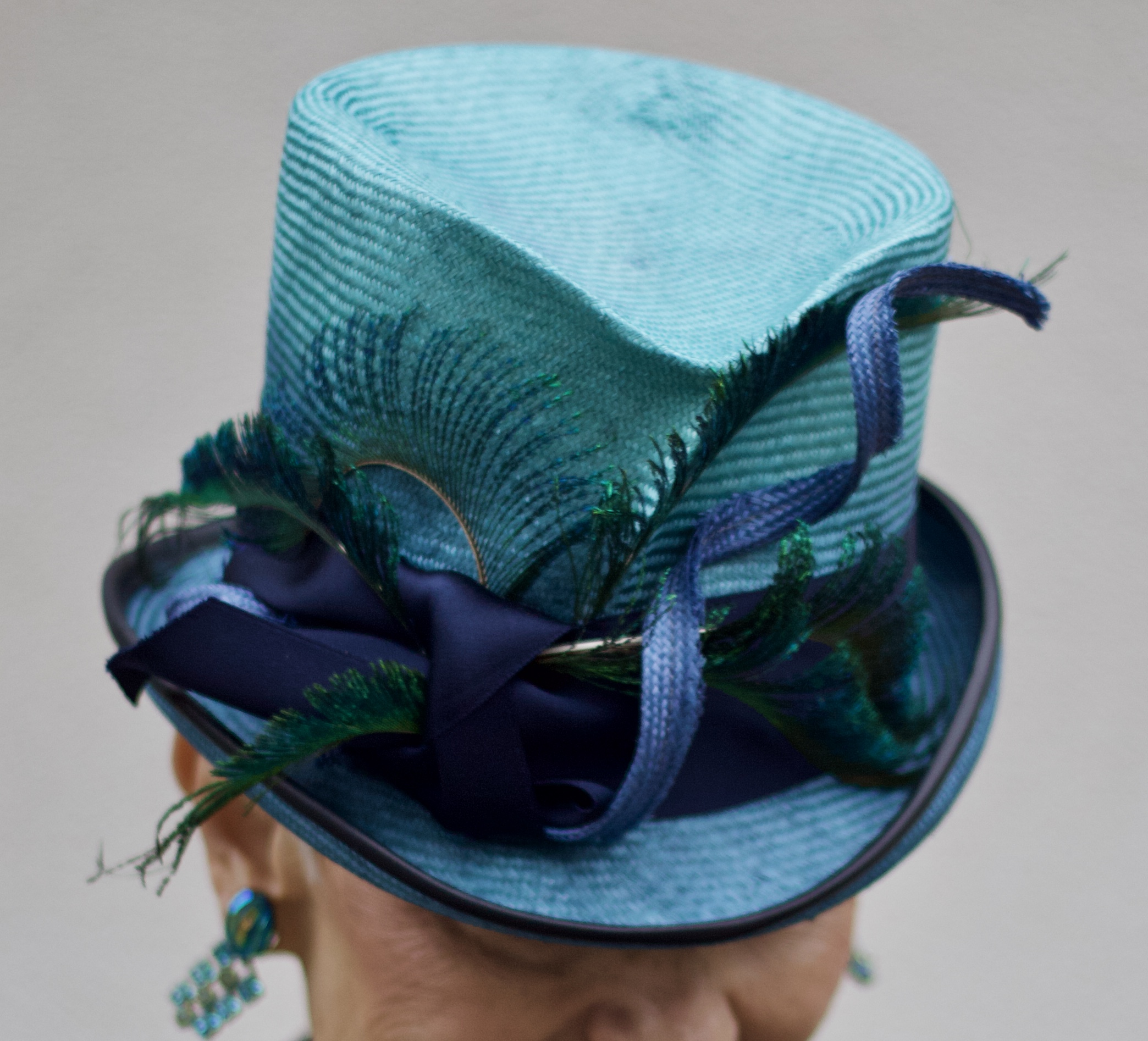 Photos By Daniel
Anyone can participate in the celebration of headwear!  Click on the blue link-up button and there are a number of ways to share your photo from your blog, Instagram or your computer photo files.  All forms of headwear are appreciated:  hat, headwrap, headscarf, headpiece, fascinator, hair flower, headband or other adornment for your head that you enjoy.  Multiple photos are encouraged!
Now it's your turn to throw a little headwear my way. Give The SC a JUNE HAT ATTACK and kindly link to Style Crone somewhere in your post. The link-up will be open through June 30th.
[inlinkz_linkup id=783094 mode=1]