Hat Attack #55 – Sukhinina Vera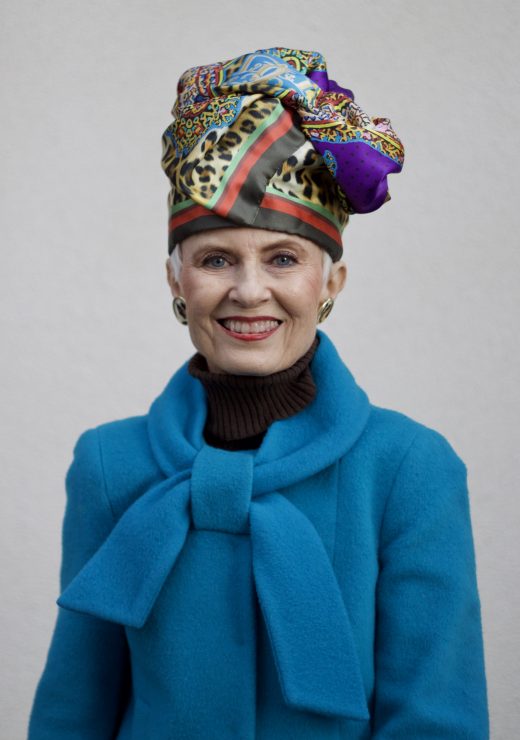 February's Hat Attack is a silk turban by Sukhinina Vera from Moscow, Russia HERE. I met Sukhinina on Instagram and last week I received her glorious creation just in time for this month's feature. I love its mix of patterns and colors and the silhouette it portrays from every angle.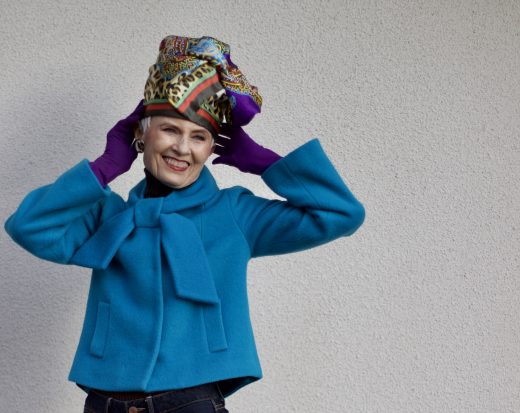 Sometimes I wear a turban positioned as a crown for height and the variation of shape. The versatility of headwear is limitless and I was in a playful mood. I was inspired by the luxurious cascade of silk and its intricate folds.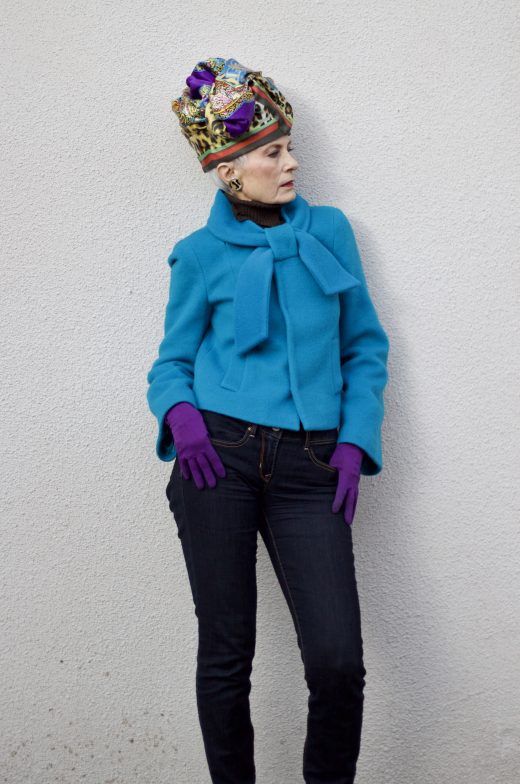 This gorgeous turban will have its first outing this weekend, and who knows what ensemble it will accessorize. The choices are many, because the there are countless colors and patterns to reflect in an ensemble.
Wearing headwear is like life. It's fun to experiment and try different personas.  Maybe I will wear the turban in the traditional manner.  Maybe I will wear it backwards.  Or maybe I will tilt it to the side to resemble a billowing bold beret.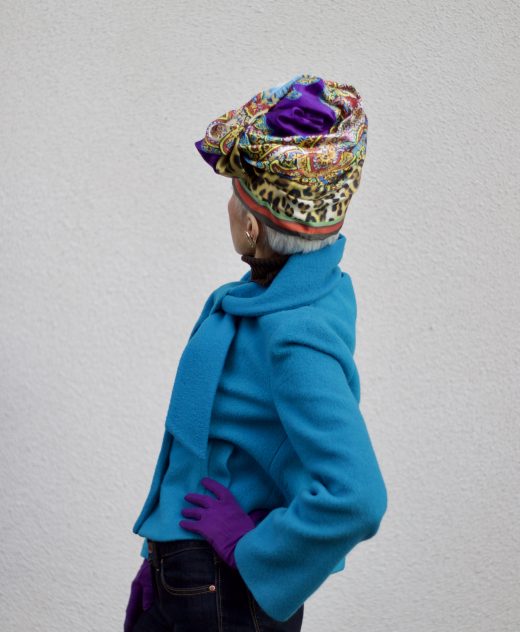 Photos By Daniel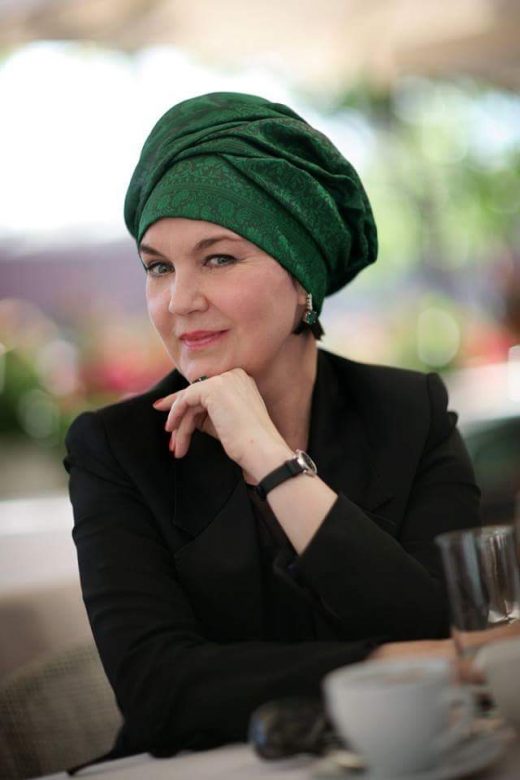 Photo – Sukhinina Vera
I am Sukhinina Vera. I live in Moscow (Russia). Hat lovers from all over the world can speak the same language. And I`m happy to be one of you.
I would like to introduce my turban SVS project. I love elegant style, which is inspired by retro images. I love fashion, voyages, art photos and everything in my environment which is beautiful.
Recently I celebrated 57. The age of happiness! My son has grown up and my business is successfully running.  There is nothing more to prove to others or myself. Now my life can be only about what is really important for me, what is really exciting and makes me happy. There are many things I want to try! I am able to see the essence among the details. I want, can, and will realize my childhood dreams. And one of  them is to become a designer. Hats are my passion. Turbans most of all.
I admire great designers of past. From Art Deco to modern style. I study images from museums which inspire me in my work.
Why I love being a milliner?  Because a small hat could make from any woman a QUEEN! It makes her unique and feminine. It makes any woman elegant and stylish. It easily makes her happy. It makes me happy when I see sparks in the eyes of my customers…..Written by Sukhinina Vera
Thank you gorgeous and elegant Sukhinina, for gracing Hat Attack with your stunning creation and for the link to your blog HERE which focuses on women over 40.  I will be following you and your headwear journey, which unites so many of us across the world.
Now it's your turn to throw a little headwear my way. Give The SC a FEBRUARY HAT ATTACK and kindly link to Style Crone somewhere in your post. The link-up will be open through February 28th.
Anyone can participate in the celebration of headwear!  Click on the blue link-up button and there are a number of ways to share your photo from your blog, Instagram or your computer photo files.  All forms of headwear are appreciated:  hat, headwrap, headscarf, headpiece, fascinator, hair flower, headband or other adornment for your head that you enjoy.  Multiple photos are encouraged!
[inlinkz_linkup id=764144 mode=1]