Friendship and Art – Debra Rapoport and Susan Wick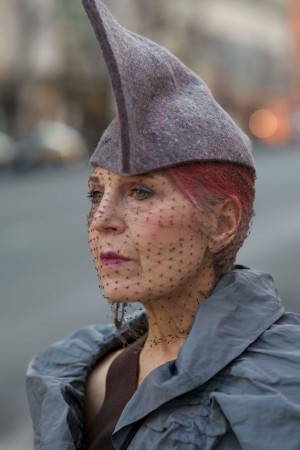 Photo of Debra Rapoport by Ari Seth Cohen of Advanced Style HERE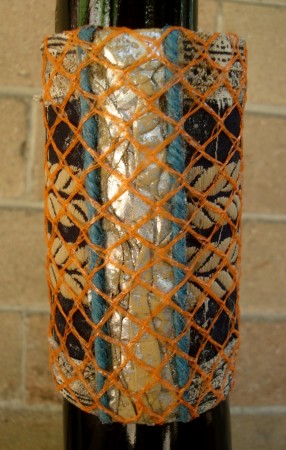 Cuff created by Debra Rapoport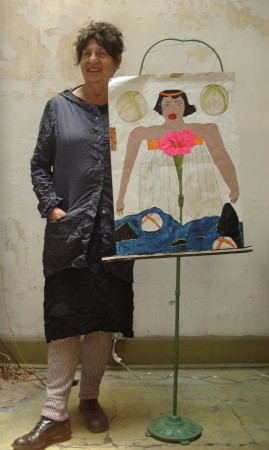 Photo of Susan Wick by The SC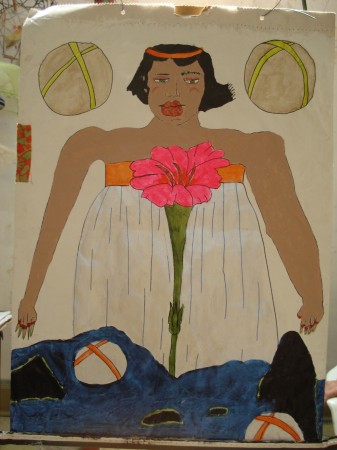 Painting on paper bag by Susan Wick

The SC wearing an industrial felt hat created by Debra Rapoport
The SC met Debra Rapoport in NY in November of 2010.  Debra has been regularly featured and has a page on Advanced Style HERE, Ari Seth Cohen's blog about people aging with style, dignity and enthusiasm. Debra, the generous connector, introduced me to her friend of many years who lives in Denver, artist Susan Wick HERE.  I admire the friendship that the two of them have nurtured and enjoyed for many years.  It's easy to understand why they're dear friends as they share the qualities of warmth; enthusiasm for life, style and art; curiosity and creativity.  Susan recently informed me that they met in the late 60's as graduate students at the University of California, Berkeley, in the textiles department. They worked in collaboration for several years, receiving an NEA grant at one point. Particularly interesting to The SC was their creation of art performances which consisted of the visual presentation of an idea with live action in costume.  Along with other locations, performances were held in museums and in the windows of Macy's in San Francisco.  They continue to live their lives as vibrant artists in different cities, bringing beauty and inspiration to everyone they touch. I could write pages about their intriguing lives, but instead I'll provide a few of many possible links to sites which provide details about their endeavors and accomplishments.
Susan's home and studio, Zwickplace, is filled with art and is a never ending visual delight HERE.  Every time I visit I find something new and fascinating that I hadn't focused on before, or that has been newly created.  Susan was chosen as 'Artist of the Year' by Denver's Museum of Contemporary Art in 2006;  click HERE to read about her installation at this museum and more about her process and her rich life. She will be showing her new paintings on June 1st at Weilworks Gallery, Denver HERE.
Debra describes herself as 'an artist working within the visual and healing arts.'  Much of Debra's art is wearable; she has a line of industrial felt hats, seen in her photo above and worn by The SC HERE.  She has been featured in many articles and magazines, such as Time Out New York's 'Most Stylish New Yorkers HERE,'  and will be presenting workshops at the Museum of Arts and Design in NYC, 'Better with Age, Summer Salons in Dirt, Dust and Ash HERE.'  Brilliant at recycling, she is also creating cuff/bracelets which can be purchased on her page on Advanced Style HERE.
The SC was fortunate to snap up the cuff in the photo above, and will be composing an outfit with the bracelet as her focal point – coming soon on Style Crone.