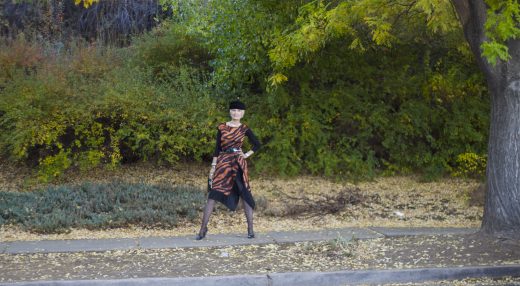 As autumn arrives full-blown, with its stunning display of colors, I've been reflecting from an inner distance on my own life's transitions.  Seasons of the year can be perceived as analogous to the stages of life.
I see myself in fall as I gaze upon the trees as they shift from green to brilliant red, orange and yellow.  The stage before their leaves fall to the ground in heaps of crisp and spent beauty, they are at their most lovely.  Before they appear stark and barren against the frigid winter background.  Or as with humans, the end of life on the physical plane.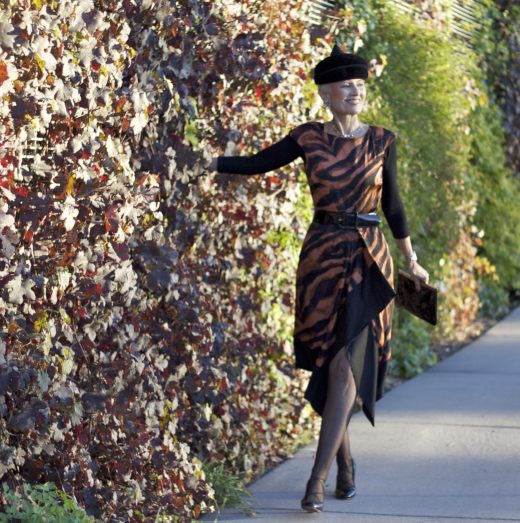 Why lament the lost youth of spring, when we can revel in the glorious colors and the fragrant essence of fall?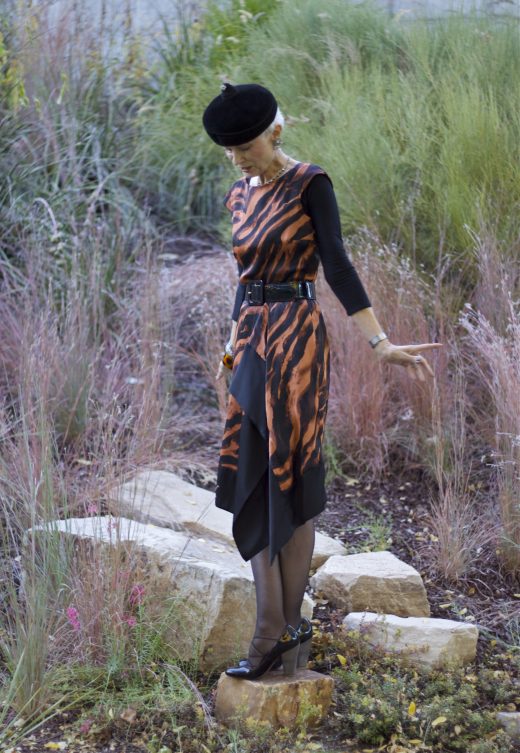 Does not every season have its beauty?  Does not every age have its triumphs and pitfalls, balancing on the precipice of regrets from the past and fears of the future? What's done is done, and we have limited control over the unfolding of tomorrow. Why not leap full speed ahead and embrace every possibility that presents itself in the present?  Before our leaves fall.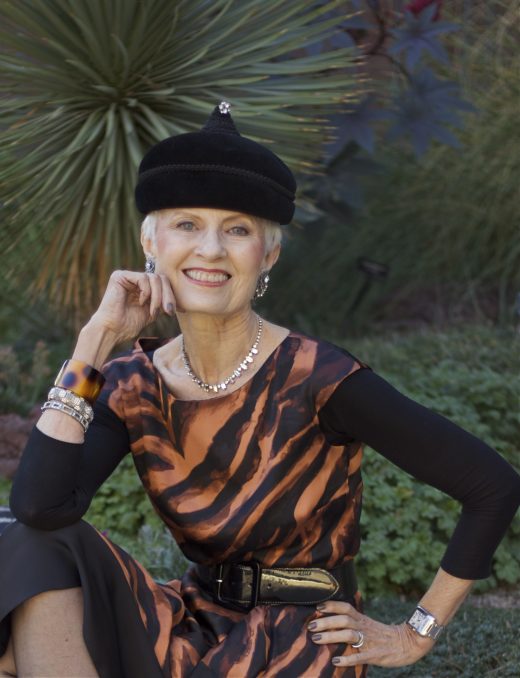 As I welcome the adventures of fall, I chose to wear this silk tiger print dress that I discovered at a Los Angeles thrift shop, introduced to me by Louise of Louise Green Millinery HERE.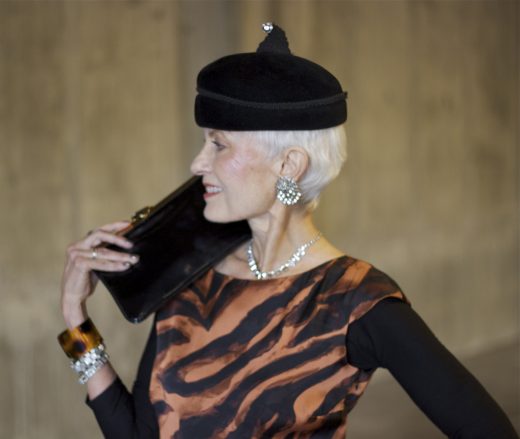 Rhinestones light the way, along with an array of vintage estate sale accessories and consignment store shoes. There's an outfit for every occasion.  Such as today with Daniel, on a Tuesday, playing around the periphery of the Denver Botanic Gardens HERE.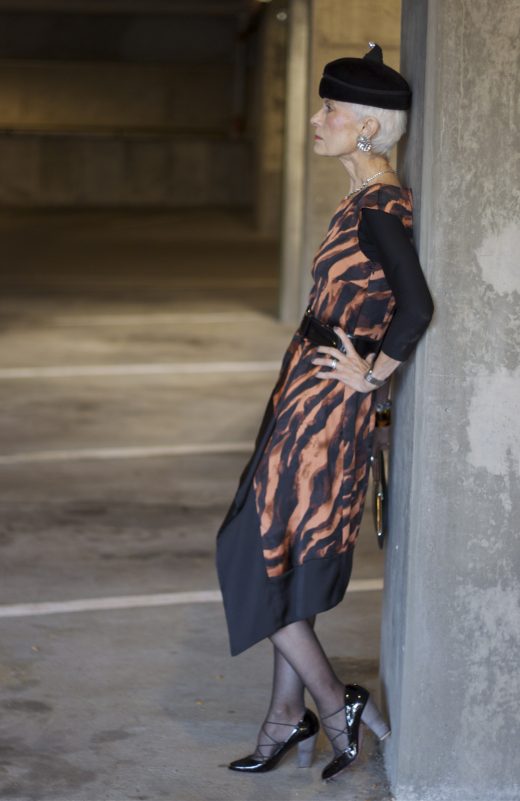 Photos By Daniel
Linking up with Catherine's #iwillwearwhatilike HERE at Not Dressed As Lamb and Patti's Visible Monday HERE at Not Dead Yet Style.