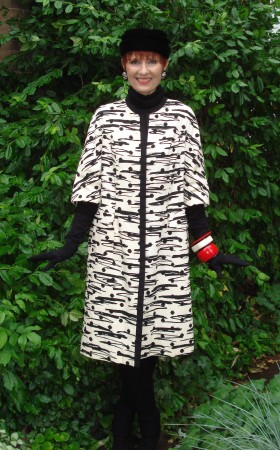 Photo by Camille
Vintage Gano-Downs Denver patterned white/black long spring jacket -yard sale, vintage black velvet pillbox, vintage long black gloves, vintage red/white/black bangles and earrings – estate sales, black knit leggings- gifted, black suede heeled boots from the '90's, and a touch of red lipstick.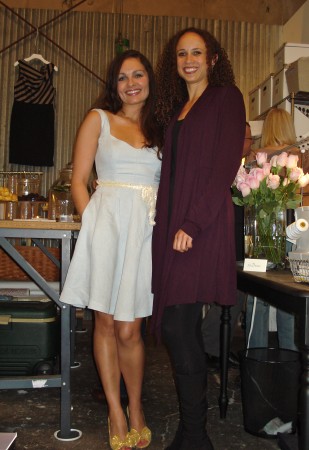 Tess and Camille
Photo by The SC
On Mother's Day Eve Camille and The SC dashed off into the chill of the rainy May evening to attend the studio opening of 50 Dresses HERE , the new dress designing home of Camille's dear friend Tess. Camille and Tess grew up together dancing  at the Cleo Parker Robinson Dance School HERE. Upon graduation from high school they both left for NYC for college on scholarships, Camille at Fordham University Lincoln Center and Tess at Columbia University.  Camille moved back to Denver over a year ago and Tess moved back a few months ago.
Their mothers couldn't be more happy!  Our accomplished, talented and beautiful daughters are back home, lighting up our lives with their bright smiles.
We spent the evening trying on dresses designed by Tess, laughing with old and new friends, toasting to the event and reunions, and enjoying the time spent together.  It was a Mother's Day Eve to remember, as we create new traditions!
Hope you had an exceptional Mother's Day weekend!  The SC is off to join Patti's growing community of bloggers at Visible Monday HERE and Monday Mingle HERE.   And will this be the week that I say good-bye to my boots for the season?